philipp aduatz EXPLORES NEW GROUNDS WITH 'gravel chair' 
the 'gravel chair' is a new furniture piece designed and produced by philipp aduatz. made solely from construction material typically used in large-scale application, the vienna-based designer's latest seating object evokes a unique experimental process in furniture design.
philipp aduatz and the gravel chair | all images © paris tsitsos
A NEW DISCOURSE IN FURNITURE DESIGN
trained as an industrial designer, aduatz draws inspiration from science and leverages the unique qualities of innovative materials to trigger a new form of dialogue between the object and user/viewer. you can find out more about the designer's process here. 
for 'gravel chair', aduatz has adopted a simple yet impressive production technique. he first shaped a polystyrene foam model by hand, then encapsulated it with resin and glass fibres before covering the entire surface with a stone carpet. the final surface texture mimics the consistency of gravel found in any outdoor surface – hence the choice of name for this furniture piece.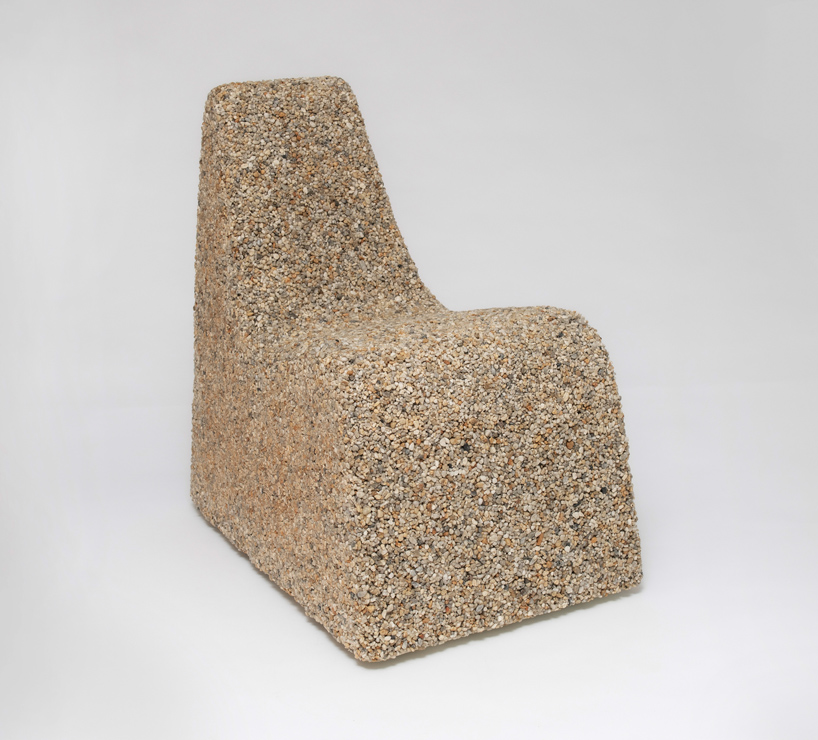 front 3/4 view
though appearing to be quite heavy in mass, the 'gravel chair' is surprisingly lightweight thanks to the careful selection of material and the adoption of a waste-free process. 
'gravel chair' is a limited edition of 12 pieces.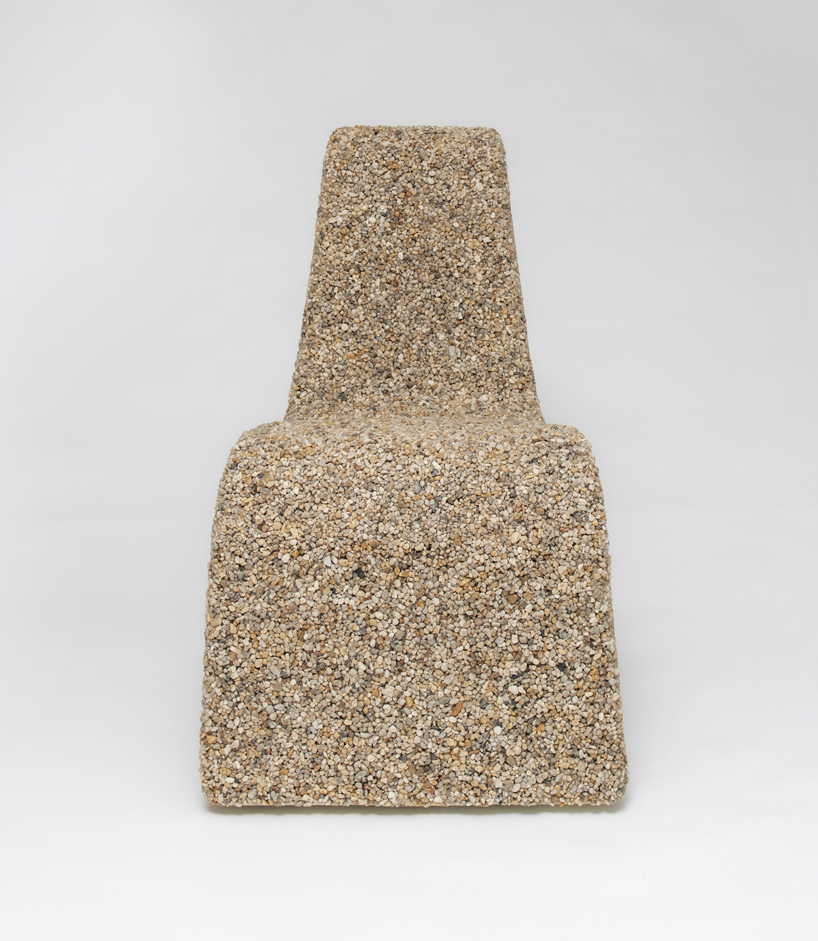 front view