embracing the meeting between people and art
norway and denmark-based architectural firm reiulf ramstad arkitekter has unveiled its proposal for a new art museum in noormarkku, finland. dubbed 'brädgården art works', the design is based on a simple and clear idea: embracing the meeting between people and art with an appealing spatial composition. the resulting project takes shape as a geometric structure with a curved soft roof and playful circular openings punctured through the façade. 
the design proposes a site-adapted structure
all images courtesy of reiulf ramstad arkitekter
future-oriented and site-adapted
according to reiulf ramstad arkitekter (find more here), the brädgården art works museum is a 'future-oriented and site-adapted proposal, transparently expressing its content and ambitions'.  the new building emerges a rational, simple geometric volume with a curved, soft roof. vertical elements decorate the structure, facing north-west towards the dam and center of the area, and orienting the building towards its predecessors. meanwhile, the façades present an arrangement of slender wooden columns, combined with glass surfaces, generating a nordic light character and a clear identity. circular openings in various sizes add variety to the exterior of the building, along with a fun, exciting touch to the overall design.
the scheme has a clean square floor plan on two levels. the ground floor welcomes the public and houses the main facilities: lobby, cafe, multipurpose space, and operation areas. the two more permanent exhibition spaces are organized freely on the second floor. the two levels are connected by generous stairs and a large double-sided lift. this provides great operational flexibility and varied possibilities for many types of use, such as exhibitions, events, and gatherings.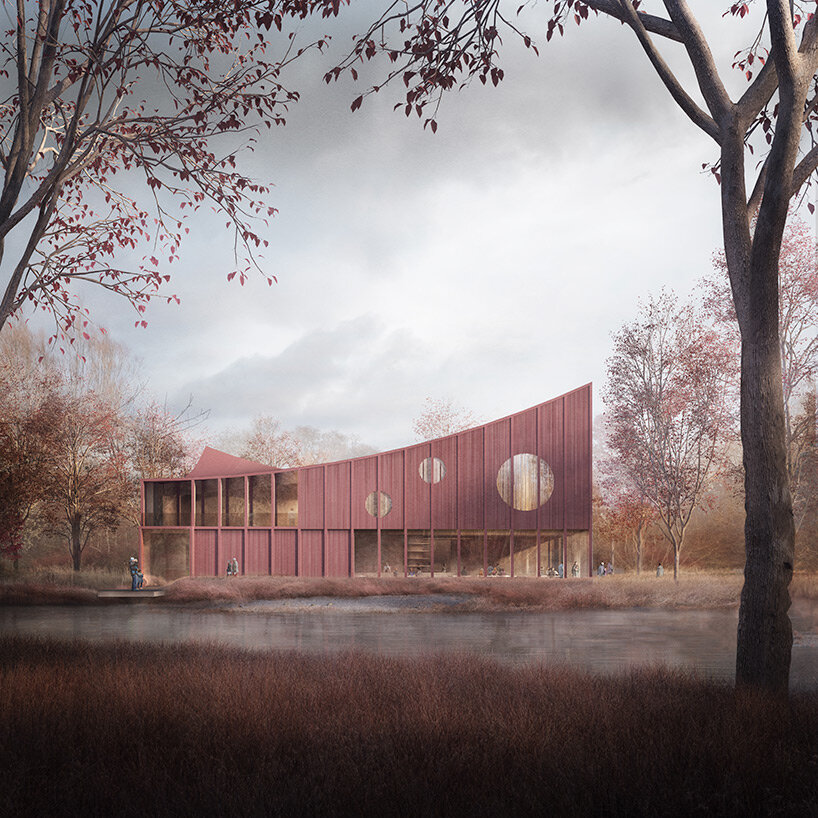 the proposal takes shape as a geometric structure with a curved soft roof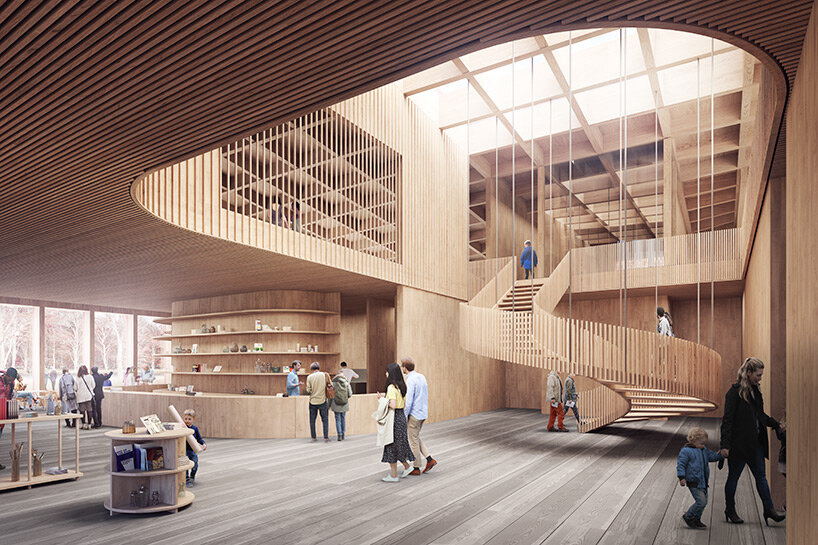 vertical wooden elements characterize the fluid interior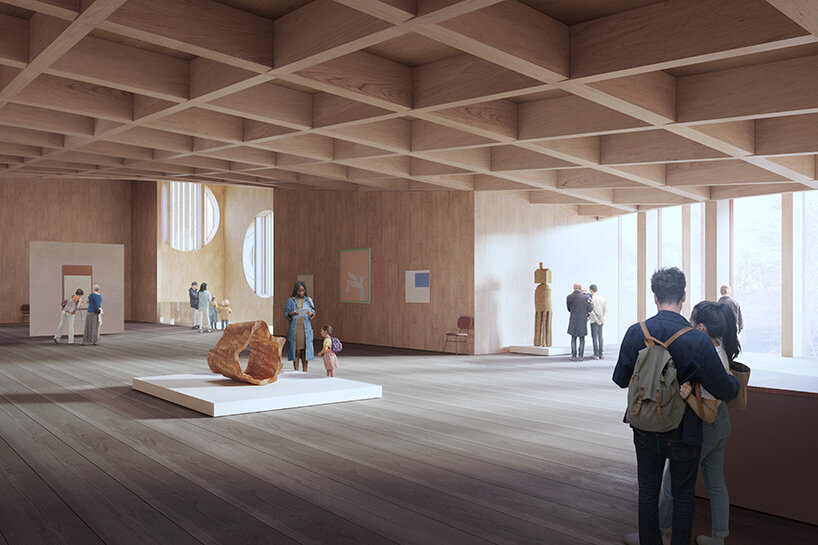 the two more permanent exhibition spaces are organized freely on the second floor
project info:
name: brädgården art works
architects: reiulf ramstad arkitekter
location: noormarkku, finland
area: 1,650 sqm
myrto katsikopoulou I designboom
sep 28, 2021