feldman architecture presents two small and serene pavilions alongside a preexisting contemporary house in atherton, california. the timber 'atherton pavilions' are designed with rich, thoughtful detailing and occupy the landscape delicately. both structures are identical in height, footprint, and materiality, but have two distinct functions. one hosts an outdoor kitchen and dining space while the other houses a meditation or workout room.
images © adam rouse | @adamrousephoto
feldman architecture places its atherton pavilions lightly amidst the existing landscape of redwoods and other mature trees. the boxes are largely transparent, discretely blending in with the lush context. the design team collaborated closely with the landscape consultant at thuilot associates to ensure a seamless transition between garden and pavilion. the two pavilions are unified with a new water feature, accessed by floating decks. the kitchen pavilion acts as an extension of the pool and outdoor lounge area, while its outdoor kitchen with a pizza oven, grill, and extensive storage serve the new dining space. the second pavilion sits further back on the lot, meant to be a retreat space for yoga, exercise, and meditation.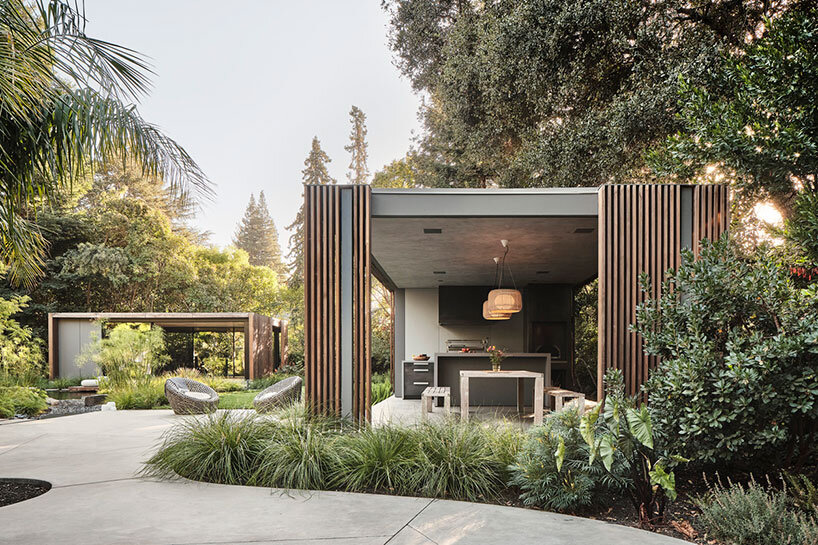 the team at feldman architecture lifts the concrete foundations of the atherton pavilions, giving the illusion that the structures are floating over the lush landscaping below. at either end of each pavilion, concrete returns back to the site, tying the structures back to the earth. the pavilions' facades are wrapped in naturally weathering alaskan yellow cedar slats that shroud each end of both structures while screens help form trellises on the front and back. the wood screens serve each pavilion in contrasting ways- introducing privacy into the exercise and meditation pavilion, and a feeling of openness in the kitchen pavilion. the owners encouraged a soft wood palette, with the intent that the materials would weather and age, further easing the relatively new objects into their verdant surroundings.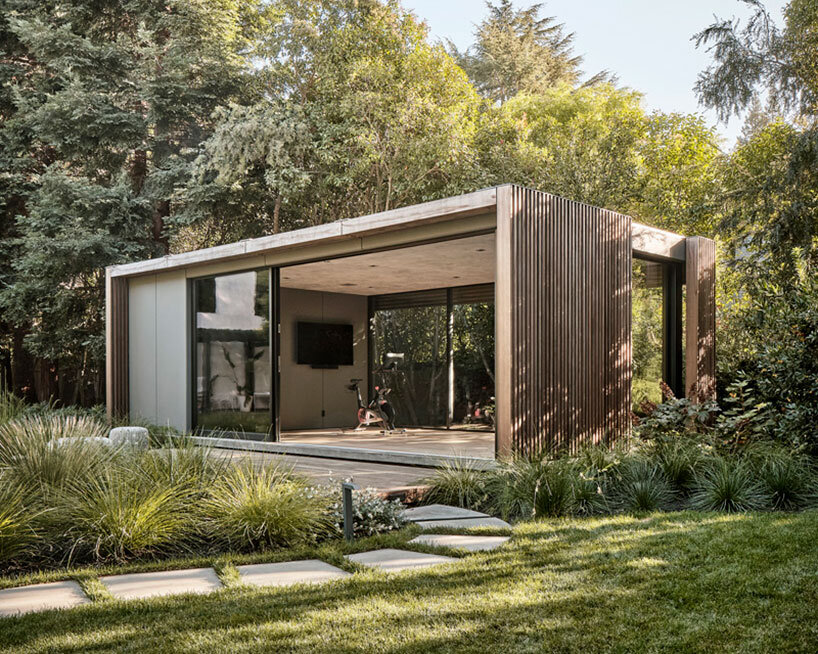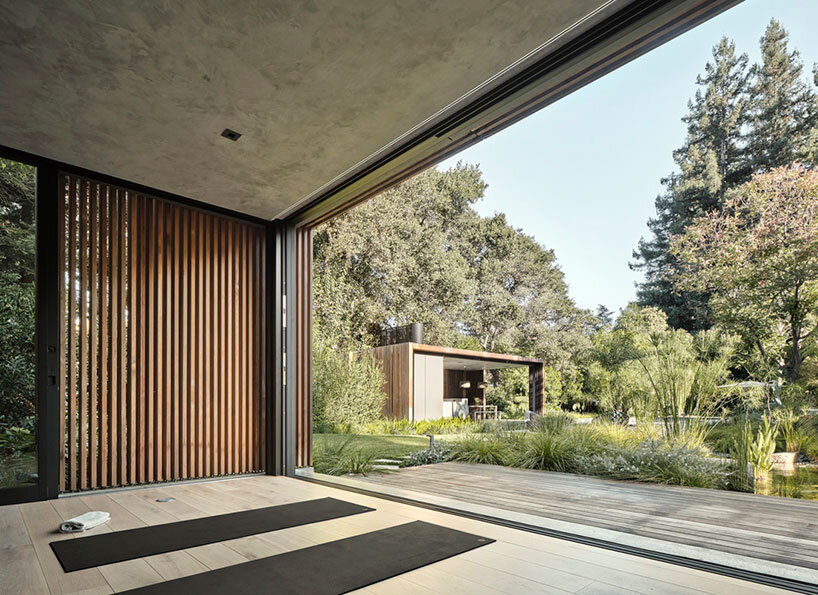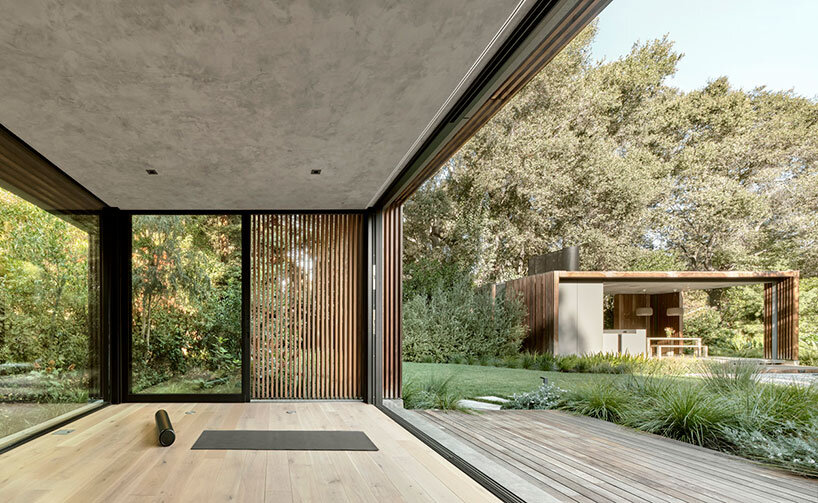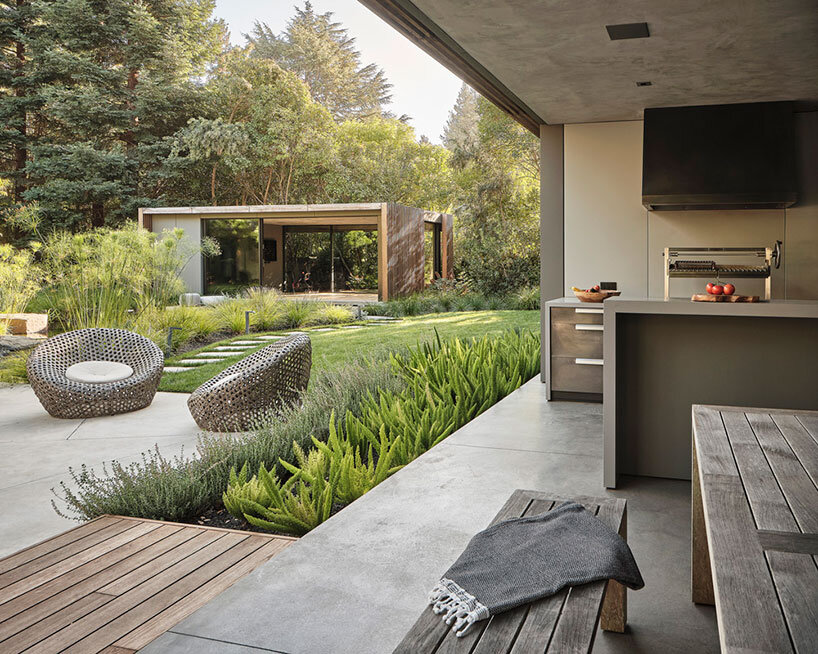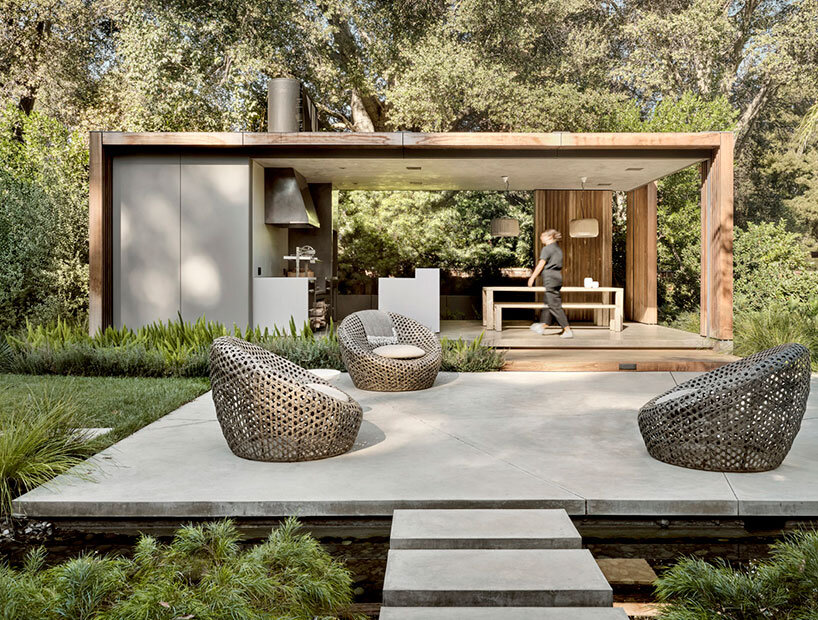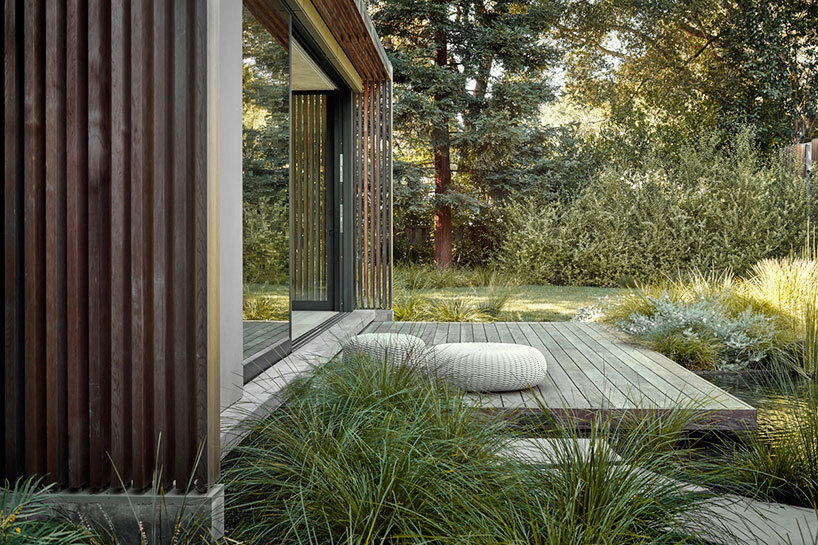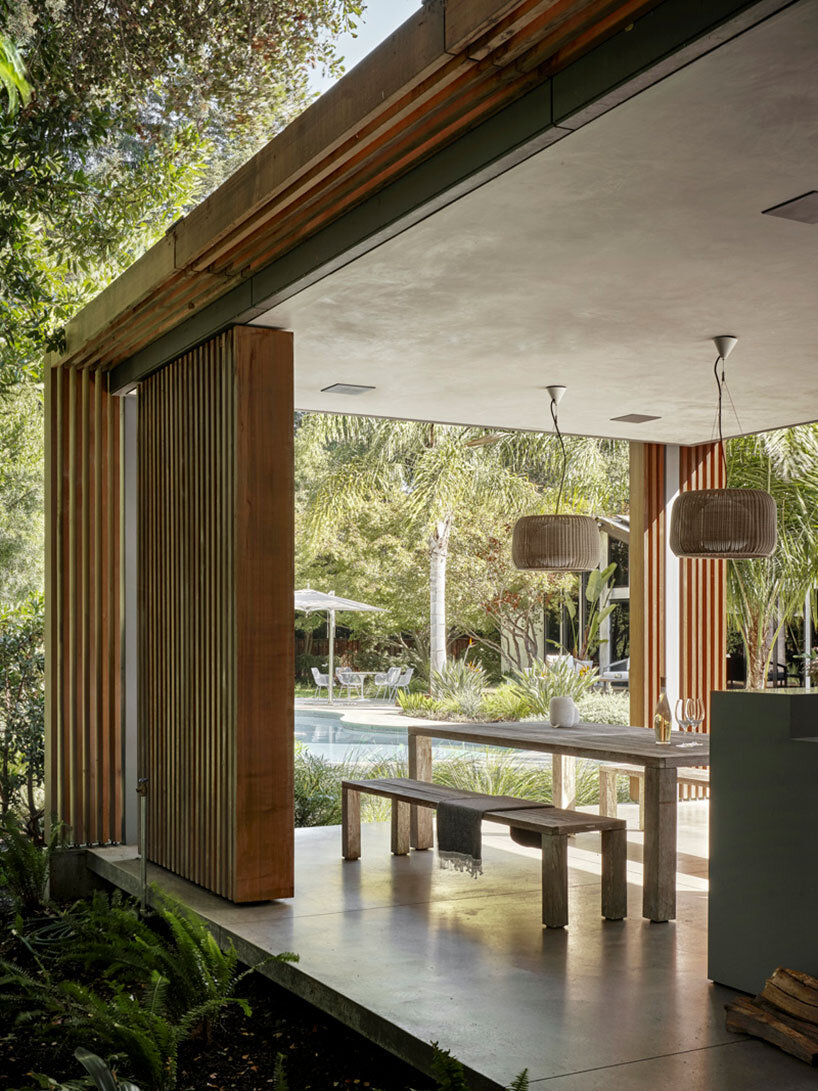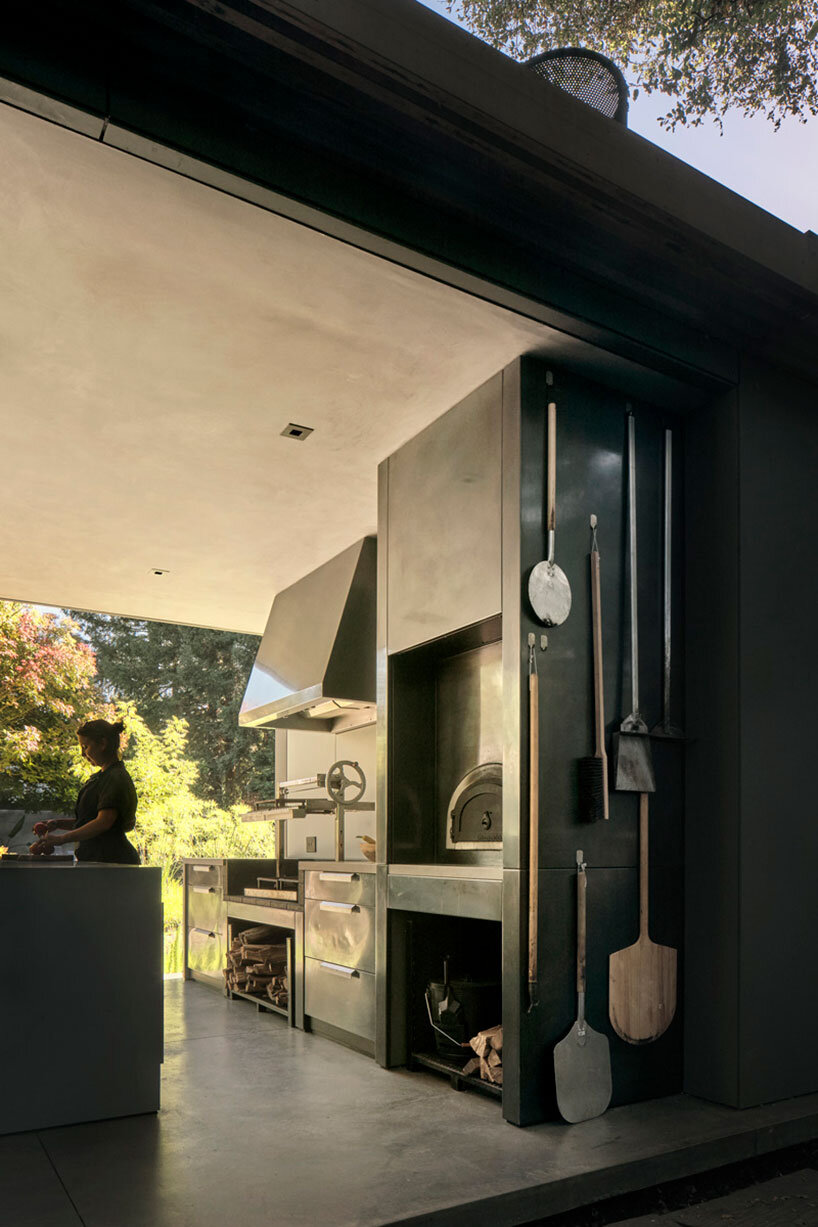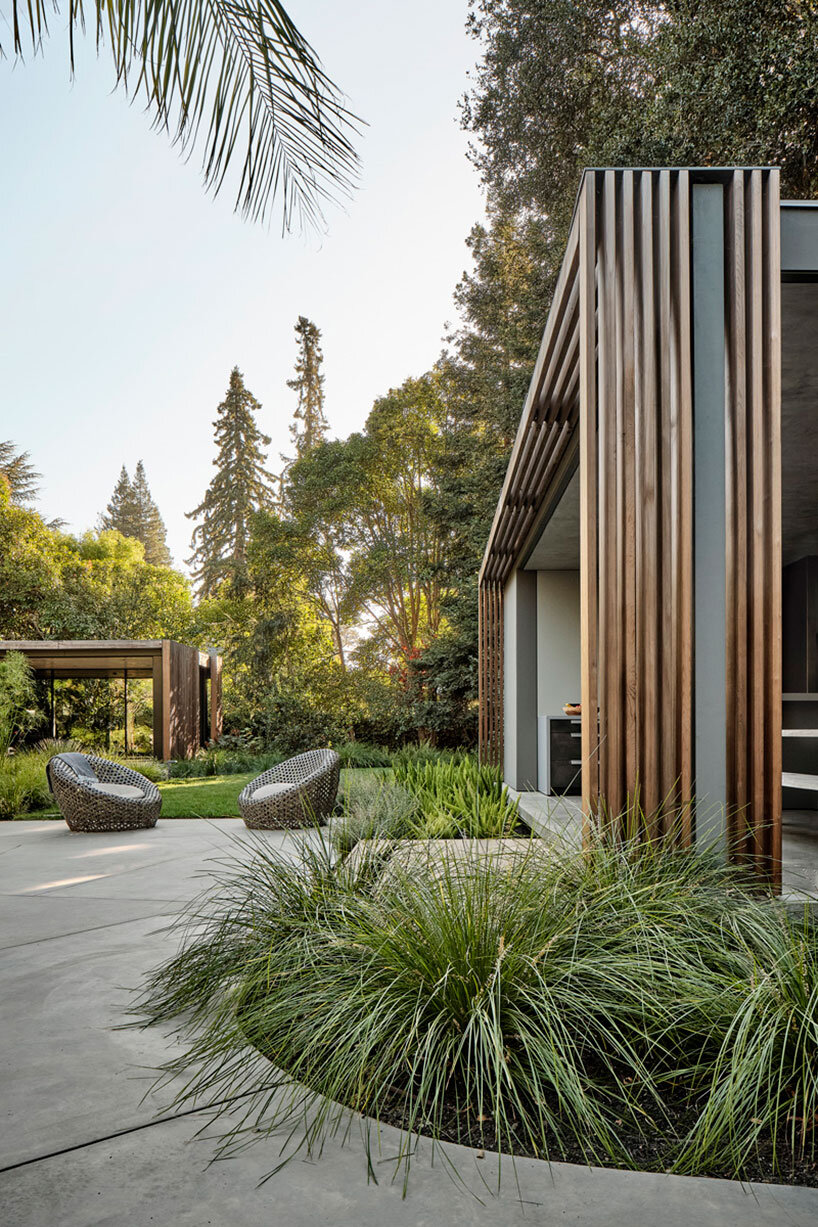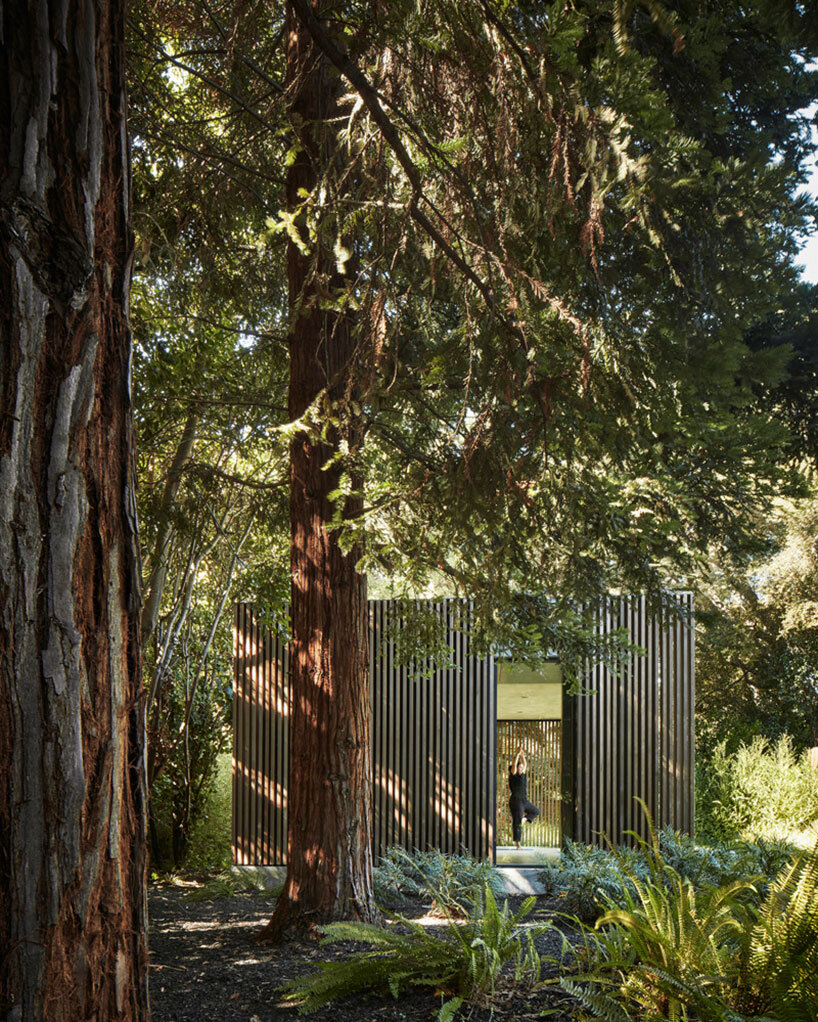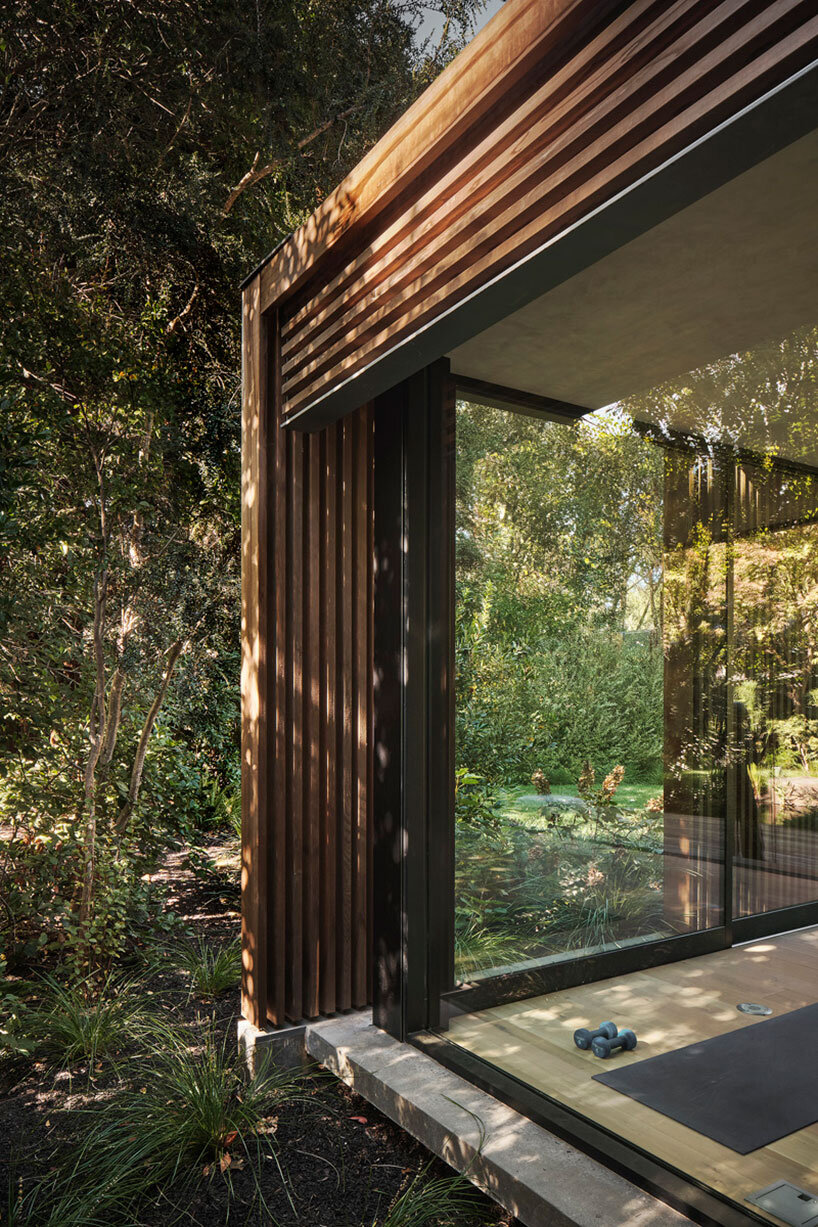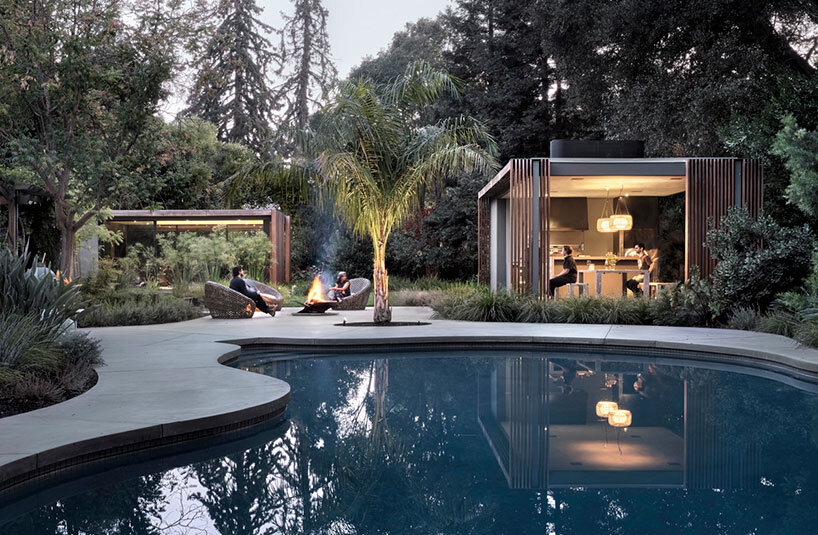 project info:
project title: atherton pavilions
architecture: feldman architecture | @feldmanarchitecture
location: atherton, california
contractor: design line construction
landscape design: thuilot associates
structural engineer: daedalus structural engineering
civil engineer: lea & braze engineering
geotechnical engineer: romig engineers inc
completion: july 2019
photography: adam rouse | @adamrousephoto