estudio PKa unveils its casa grava, a light-filled dwelling in tigre, buenos aires. the house is oriented toward the northwest and offers a broad vista across the central lagoon of the virazon neighborhood in nordelta. while designing the space, the architects sought to generate a pure and clean geometry that celebrates the natural surroundings while respecting the privacy of the client. like its recently completed casa M&M, the studio begins the design of the house as a simple volume, then divided across two levels. here, the team meticulously curates a rich material palette highlighted by timber and rusticated stonework.
images by alejandro peral | @alejandroperalphotography
estudio PKa expresses its casa grava as two primary volumes, with a heavy stone base hosting the first level and a lighter volume above. the stone base is opened up with internal gardens and a sunny access courtyard. these voids are organized and curated to best capture natural sunlight and generate a welcoming atmosphere. inside, the space is finished to contrast the materiality of the exterior. while the heavy first level is designed with an airy, white interior finish, the lighter volume hosts a heavy concrete slab.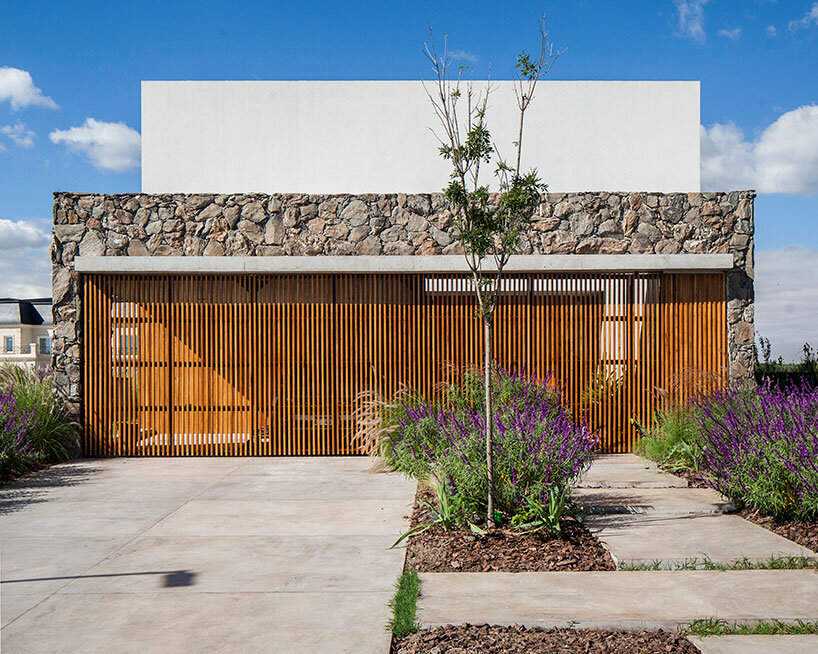 from the entrance of estudio PKa's casa grava, the entire house is fluidly connected by a single, uninterrupted path. while it appears closed off from the street, the interior integrates natural plant life within its open and light-filled courtyards. the team notes: 'we sought openness and a relationship with the environment… it was very important that the exterior was inside the house so empty gaps were generated to allow the entry of vegetation even under the staircase, highlighting the sensation of fluidity between the interior and exterior with which as one enters the house and walks through it there are different instances and green spaces, even on the top floor a terrace was generated next to all the rooms to remain in close contact with all that is the fluidity of vegetation.'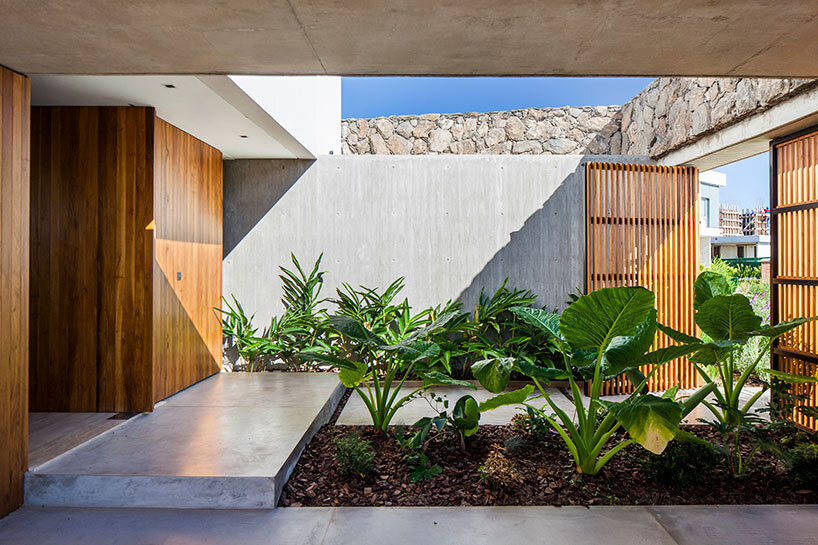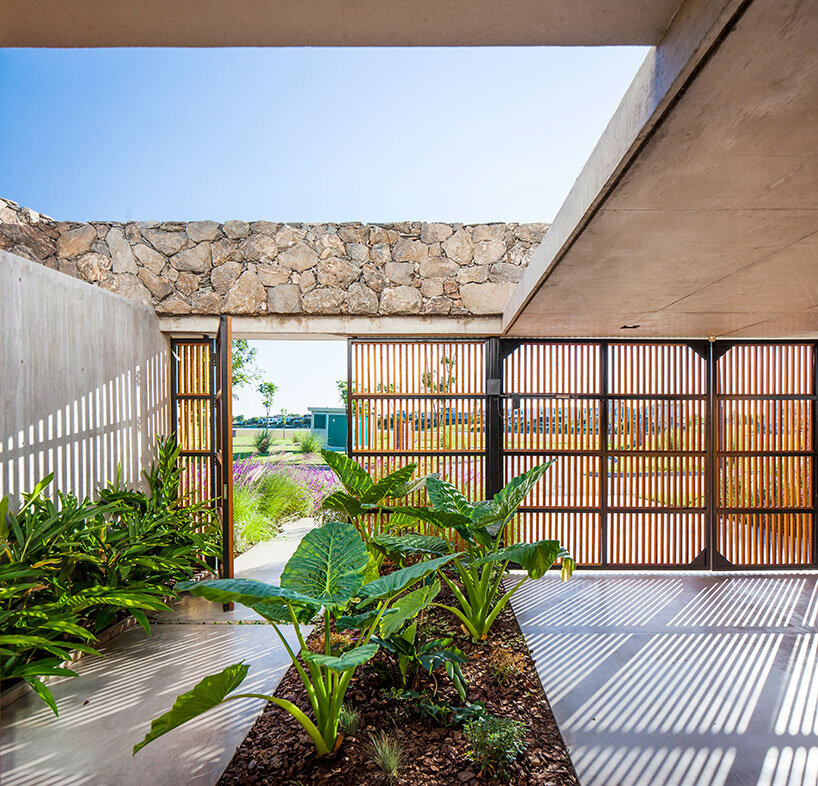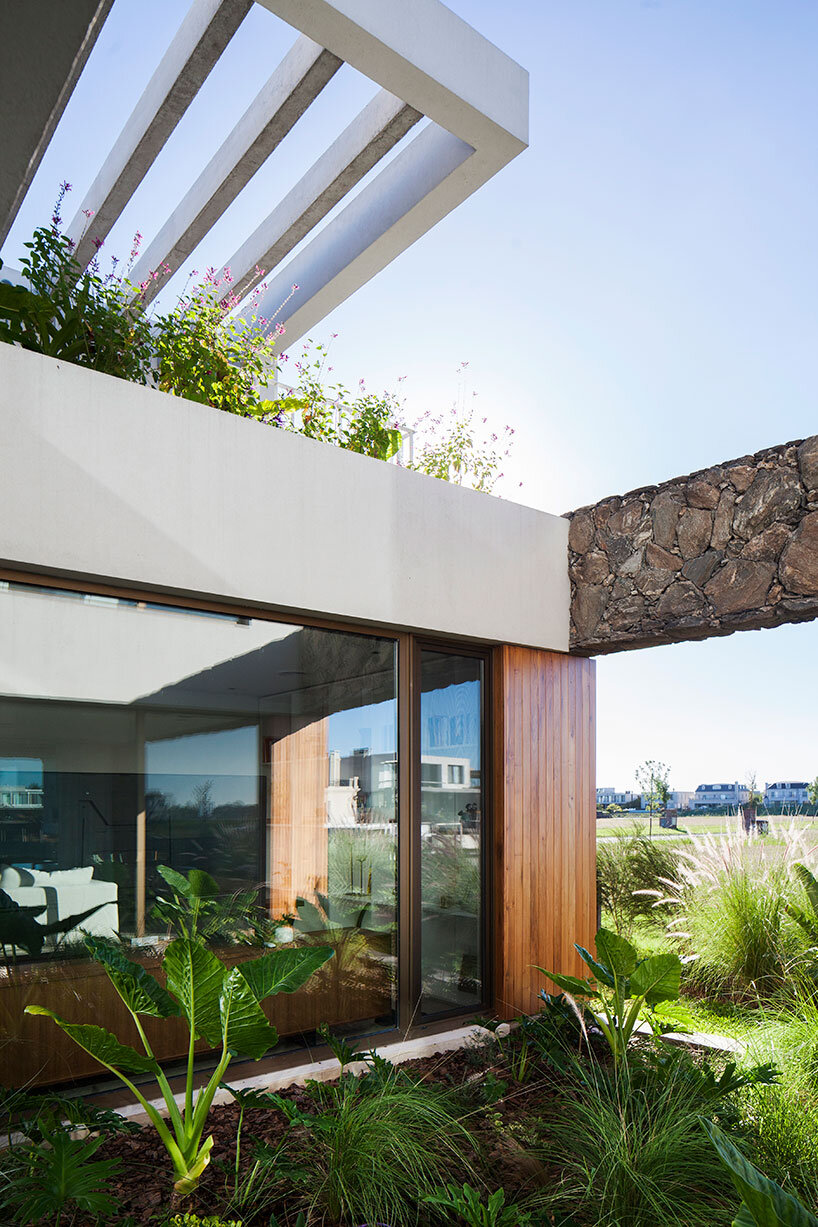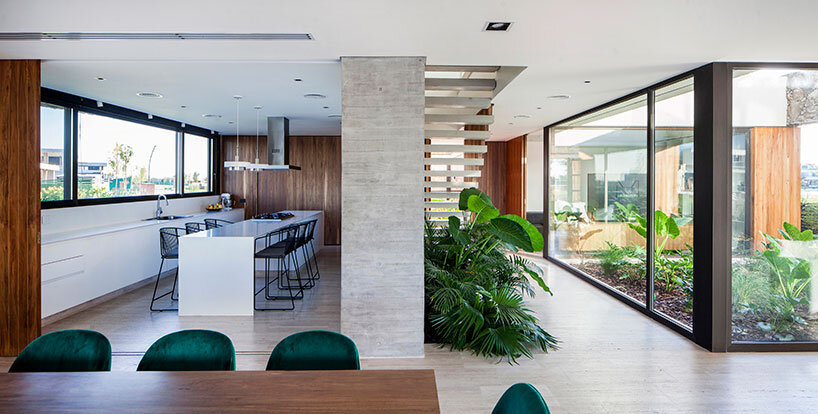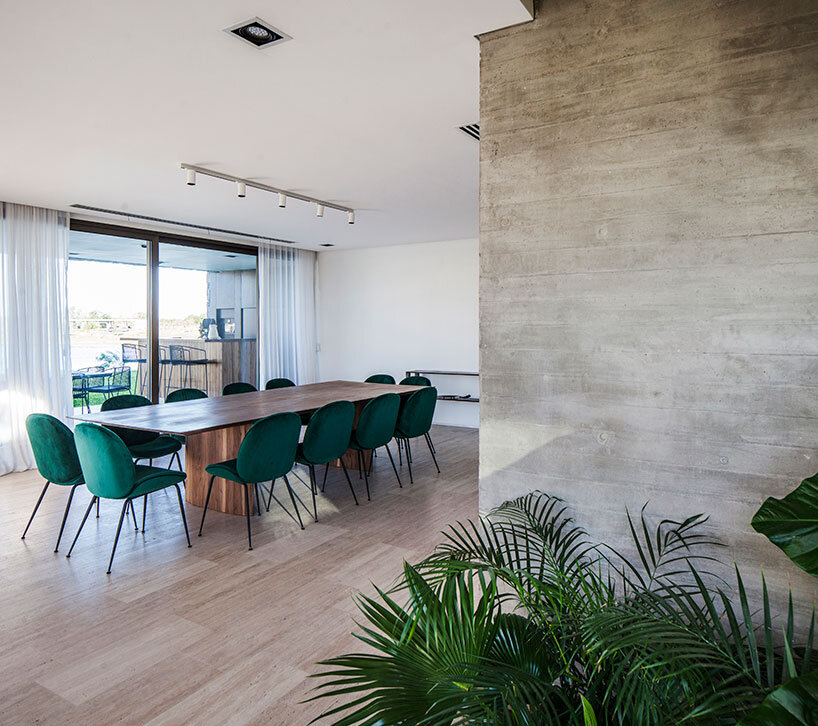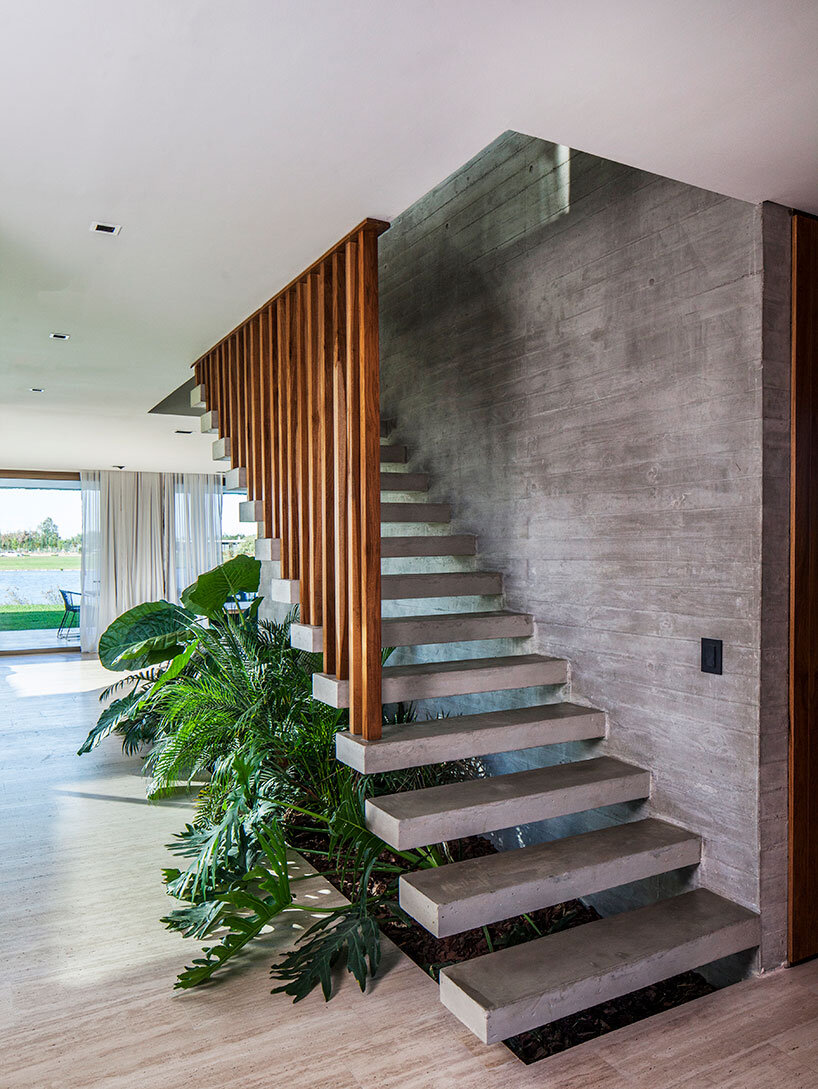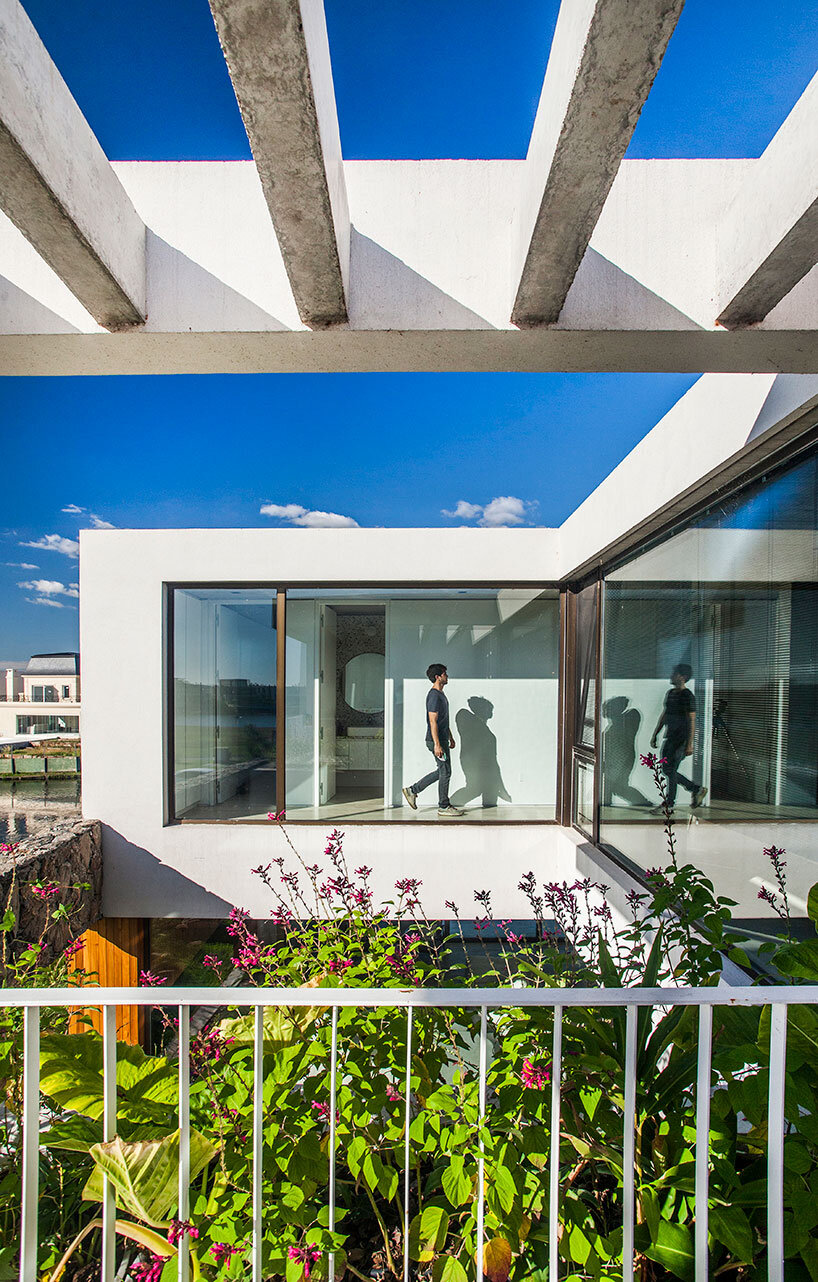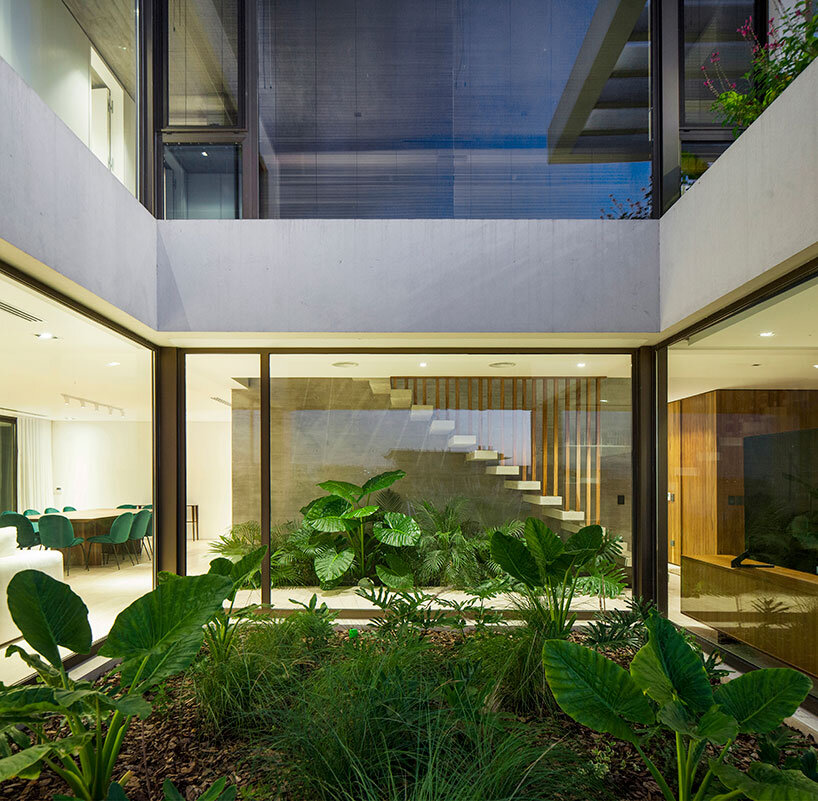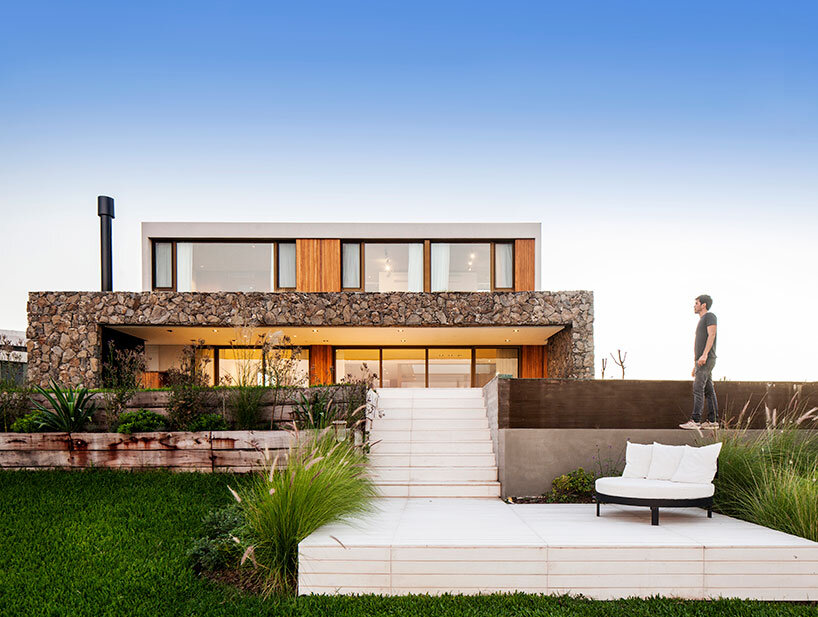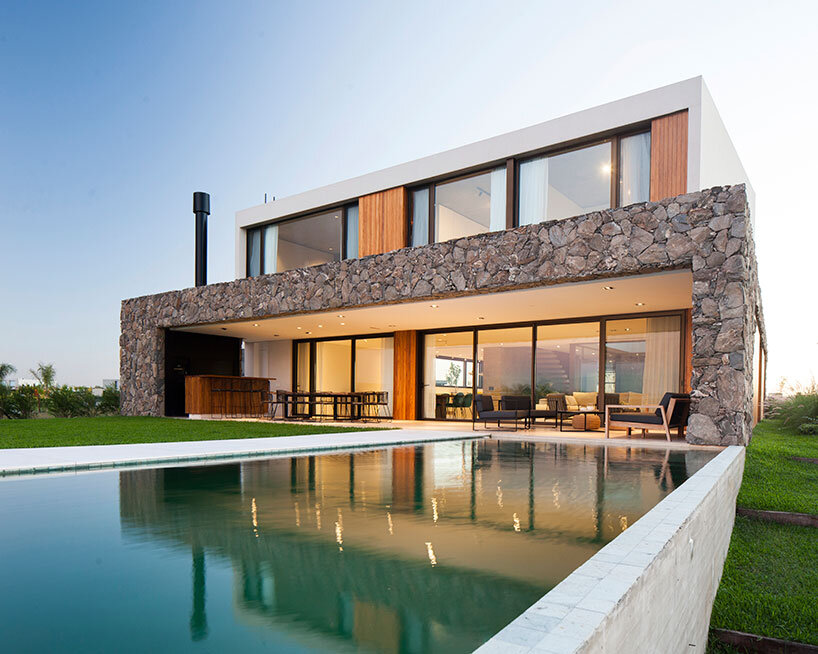 project info:
project title: casa grava
architecture: estudio PKa | @estudiopka
location: tigre, buenos aires, argentina
structural engineering: josé luis pisani
construction: pablo martinelli, javier orts
collaborators: lucila lópez, denise andreoli, belén luna crook, milagroscaride, belen lopez astrada, vanesa rolón, denise bardelli, melany d'angelo, sofia vier abinet
completion: 2021
photography: alejandro peral | @alejandroperalphotography