toyo ito unveils his contribution to the tokyo toilet project with a trio of cylindrical volumes called 'three mushrooms'. as its name suggests, the public restroom is designed to resemble mushrooms sprouted in the wooded area around yoyogi-hachiman shrine in tokyo's shibuya district.
images by satoshi nagare, courtesy of the nippon foundation
pritzker prize winning toyo ito divided his tokyo toilet into three separate blocks with space in between to make them easy to navigate. connecting paths open at both ends also aim to prevent crime by improving visibility around the facility.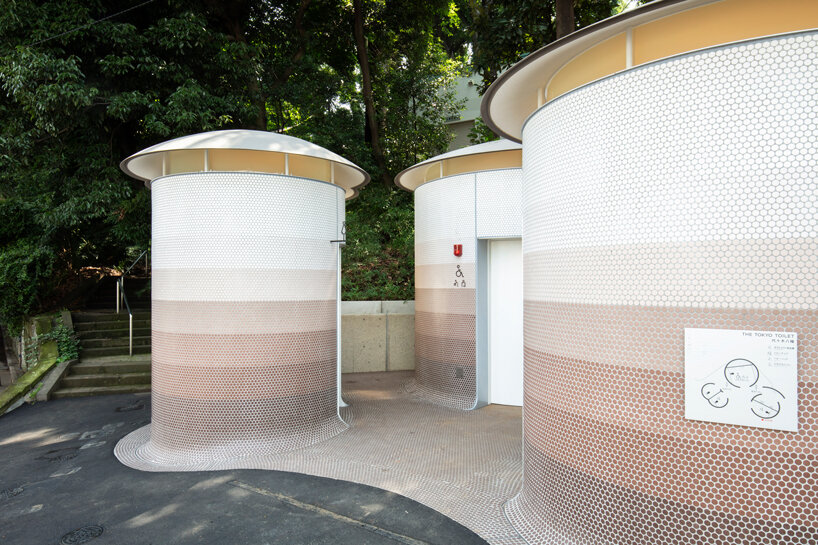 the largest volume is located at the rear and contains an ample-sized accessible toilet. the two smaller blocks at the front house separate cubicles for men and women respectively. with this design, ito hopes the facility can be used by anyone, 'I hope that the toilet gives women a sense of security, so they can use it even at night. the design is inconspicuous, so I hope it can be used casually,'  says the japanese architect.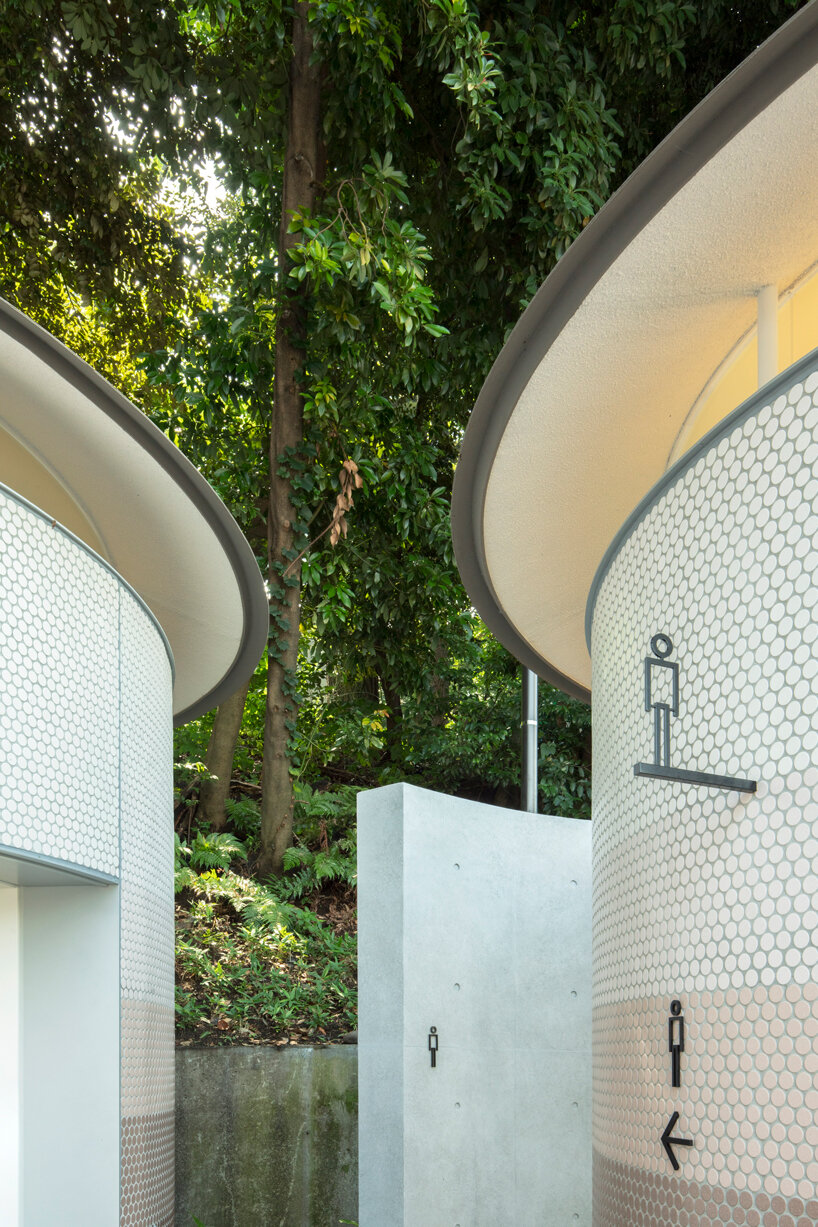 positioned at the foot of a flight of steps leading up to yoyogi-hachiman shrine, ito wanted to create the impression of mushrooms that are in harmony with the forest in the background. to achieve this, the three volumes are clad in small circular tiles that move from dark brown up to light beige. the toilets are also topped with domed roofs that echo mushroom caps.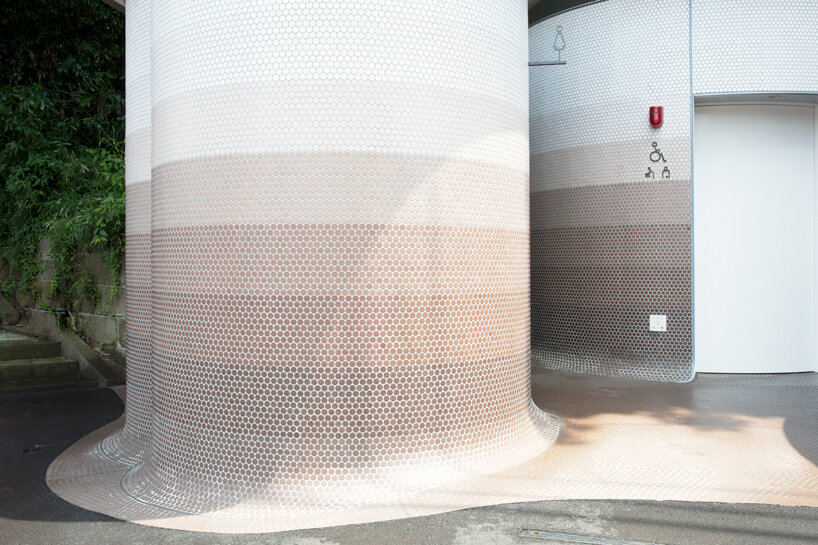 toyo ito says about his contribution to the tokyo toilet project, 'I avoided using public toilets as much as I could, even as a man. therefore, this time, I was glad to try a casual design that can be used calmly and with peace of mind.'
the three mushrooms form part of the nippon foundation's larger tokyo toilet project. to see more design-minded public toilets across the japanese capital see designboom's dedicated page here.