marc thorpe design created the canton house—a boutique mountain retreat for the southeastern region of romania—located north of bucharest in the carpathian mountains. the off-grid cabin experience is part of an adjacent hotel's offering and is influenced by the romanian vernacular of fully shingled wooden construction found mainly in the rural towers of religious architecture.
all images courtesy of marc thorpe design
the cabins by marc thorpe design are grounded into the terrain and characterized by their low horizontal profile and sharp vertical triangulated roofline. the interiors are clad in finished plywood and offer the standard programmatic elements such as living, dining, kitchen, bath and bedroom, and a protected deck. the solar array which powers the cabins is located in an adjacent field next to the main hotel called tara luanei in an effort to maintain the integrity of the roofline. each unit is powered by a 1800 w solar generator + 4 x 100w 12v mono solar panels.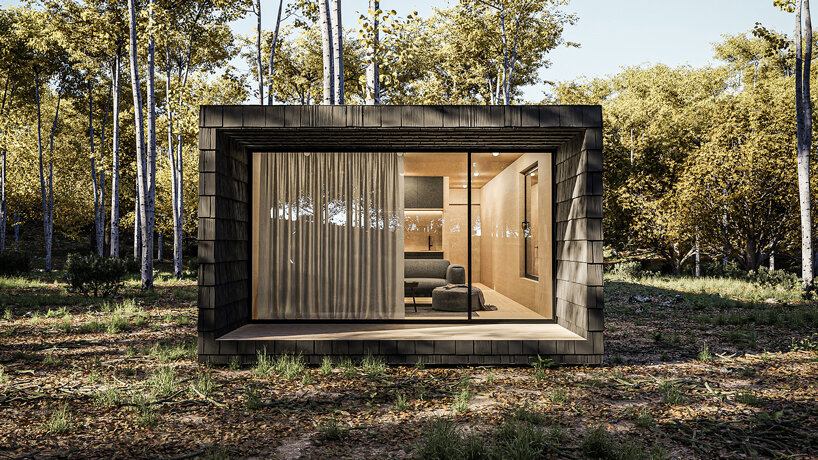 the canton house cabins are a sustainable alternative to a traditional weekend retreat. they offer a perspective on living in harmony with nature and a humble vision of the future, suggesting less is responsible. the project is scheduled for construction in summer 2021 and is available for orders.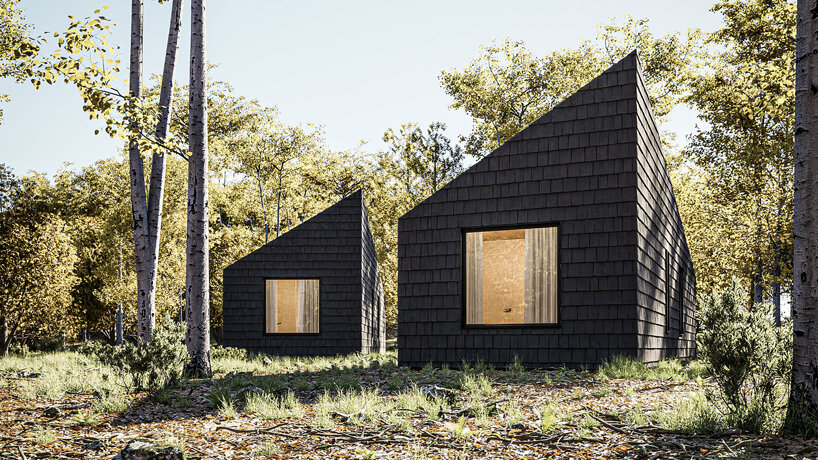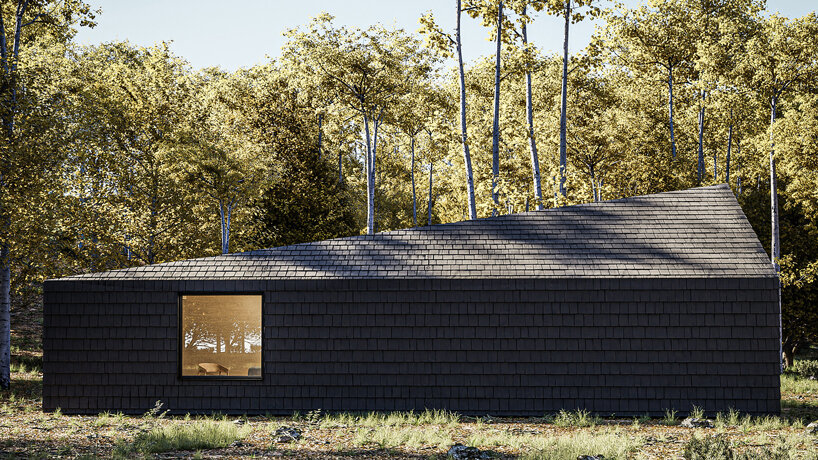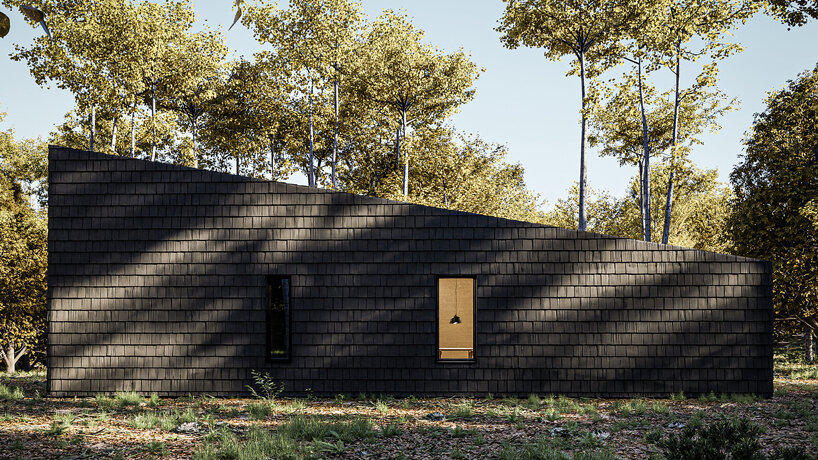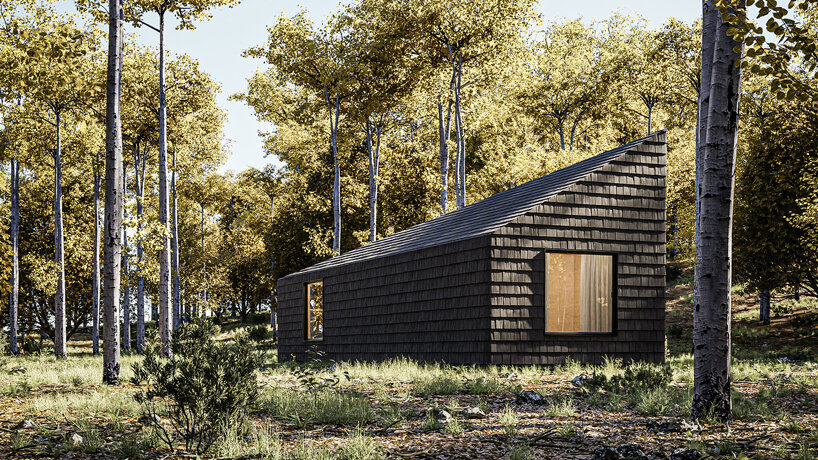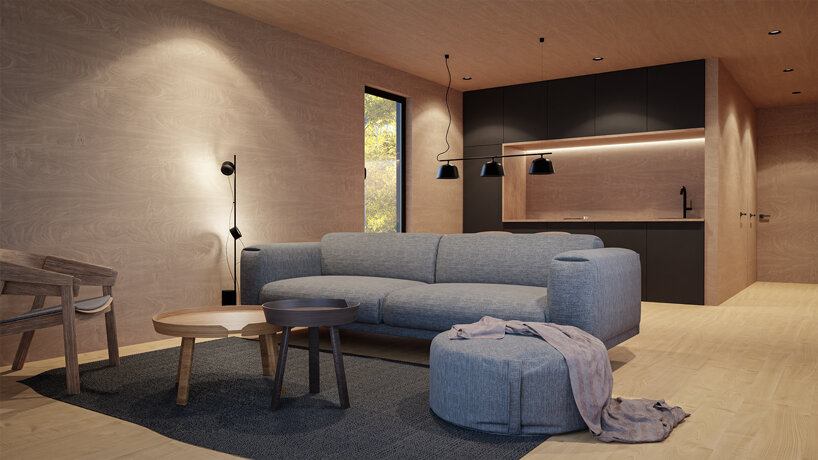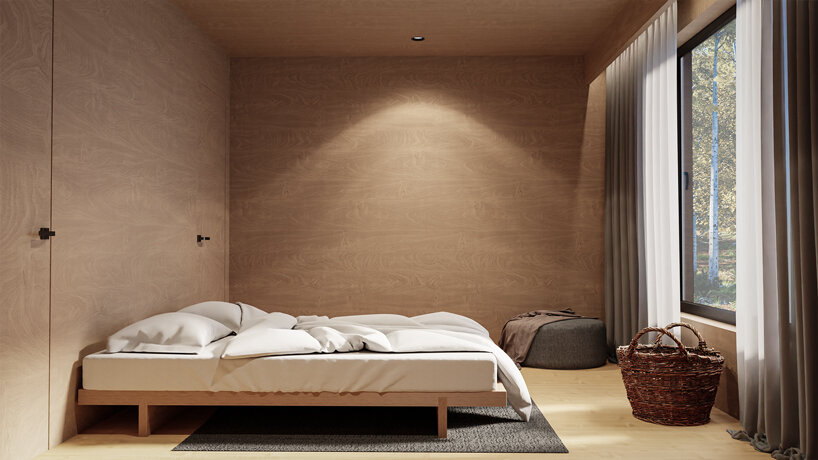 project info:
name: the canton house
architect: marc thorpe design
visualization: DRVR studio
location: romania
yasmina karam I designboom
jul 25, 2021