the tokyo olympic games finally kick off today, friday july 23rd, so here's a guide to everything you need to know about the long-anticipated sporting event that was postponed in 2020 due to the COVID-19 pandemic. 
the tokyo olympics and paralympics will now be held from friday july 23rd through until sunday, august 8th, 2021. the opening ceremony will commence today at 8PM in japan (BST +8), that's 7AM eastern time, 2PM central european summer time, and 1PM british summer time. the closing ceremony is set to take place on sunday, august 8th at the same time. check out the official games website here to find the full schedule of ceremonies and sporting events. a number of broadcasters are live streaming the events, from NBC in the US to BBC sport in the UK.
due to the ongoing coronavirus, the games will take place without spectators — neither international tourists nor locals. the official decision came earlier in july following the declaration of japan's state of emergency running from july 12 to august 16, covering the 16 days the olympics will be held.
'it is regrettable that we are delivering the games in a very limited format, facing the spread of coronavirus infections,'  said seiko hashimoto, tokyo 2020 president.
despite the limited, spectator-less olympics, the athletes will be competing in a number of architectural gems. the main venue is the new national stadium in tokyo designed by kengo kuma. conceived as a 'living tree', the façade consists of overlapping, multi-layered eaves made of wood gathered from japan's 47 prefectures while more than 47,000 medium and small-sized trees have been planted around the stadium. see designboom's exclusive first images of the arena here, and read our recent interview with kengo kuma here.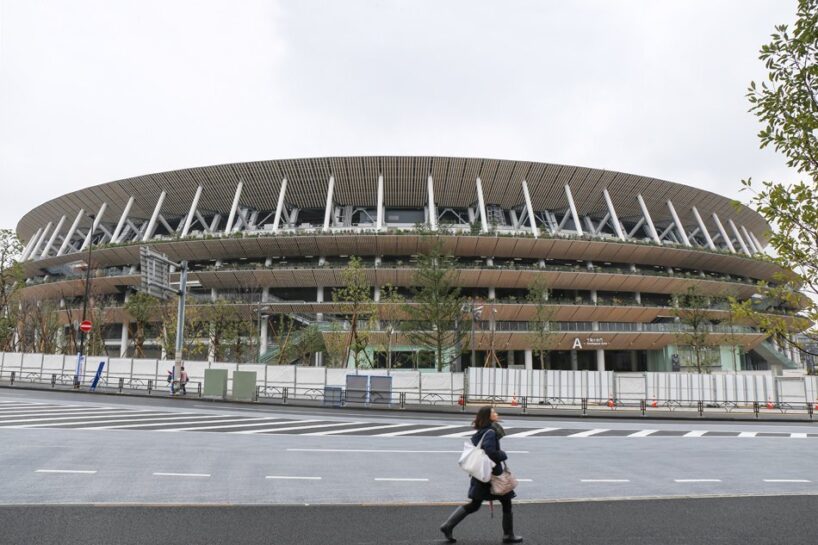 winning athletes from all over the world will be awarded olympic medals made from recycled phone metals. designed by junichi kawanishi to look like 'rough stones that have been polished', the medals have been made from old gadgets that were collected across japan over the past two years.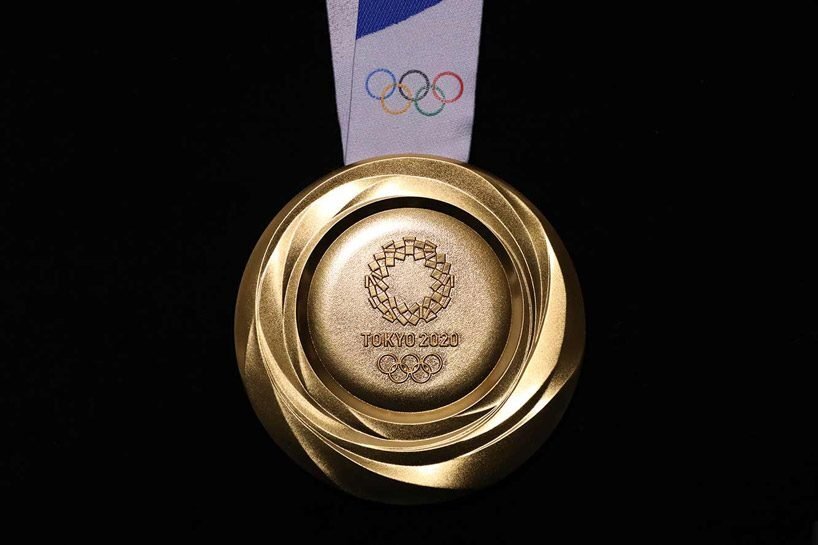 and when they're not winning medals, the athletes will sleep on cardboard beds as part of the olympics' plans to be more environmentally friendly. although, some have claimed the cardboard beds are an attempt to prevent any intimacy between the athletes during the games, therefore preventing the spread of COVID-19.
all of the bed frames will be made from high resistance cardboard, which will be able to support weights of up to 200kg, more than any athlete weighed at the 2016 olympics in rio. after the games, the beds will be recycled into paper products and the mattress components into new plastic products.