drawing from their personal experience of losing a home, iranian sisters gisue and mojgan hariri, and founders of new york-based firm hariri&hariri architecture, have designed a disaster relief folding pod that could shelter individuals going through emergency situations. the design takes its cues from the paper folding art of origami to generate a prefabricated modular structure that inflates and collapses instantly on site. adopting an ecologically responsible approach, the project is affordable, easily constructed, and transported to any desired location. 
all images courtesy of hariri&hariri architecture
the innovative structure was conceived as an alternative to the outdated army tents that are currently accommodating the unhoused across the US. seeking to provide a secure, supportive shelter that can respond efficiently to emergencies, hariri&hariri architecture came up with the folding cardboard box-like pod. the prefabricated modular construction has been designed with hinged, folded panels to facilitate the shipping and assembly process. meanwhile, its folded-flat configuration, allows the lightweight pod to fit on flatbed trucks so that it can be conveniently transported to any location and then unfold on site. more than one pods can be combined together to form a variety of habitable environments, according to the emergency scenario and the individuals' needs.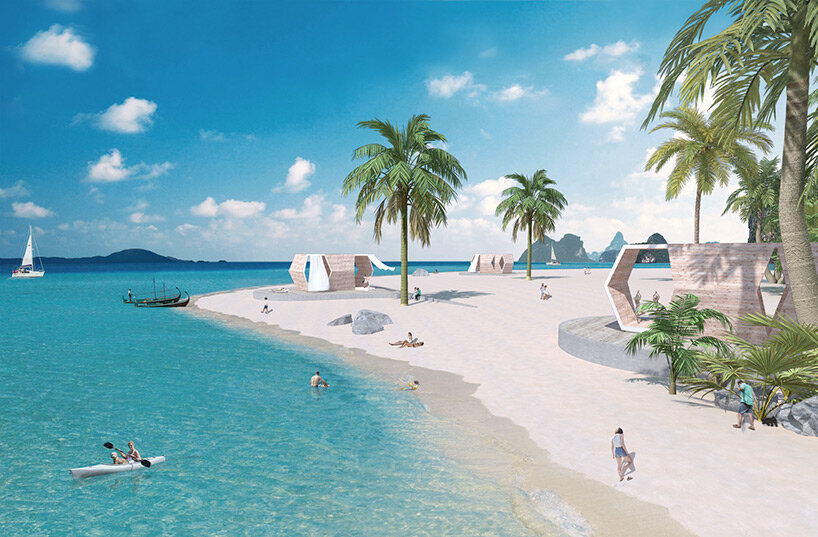 with the push of a button, the pod can inflate immediately to serve individuals who are just arriving, or it can collapse just as quickly when the need of fleeing emerges. 'in the middle of a hurricane you don't have time for a screwdriver, let's be reasonable,' explains gisue hariri. the materials of the pod are such that any government can afford to buy it — exterior materials feature glass and equitone panels, while the team is also experimenting with carbon fiber. the end goal is to implement these pods globally as a solution to anyone who is without a home.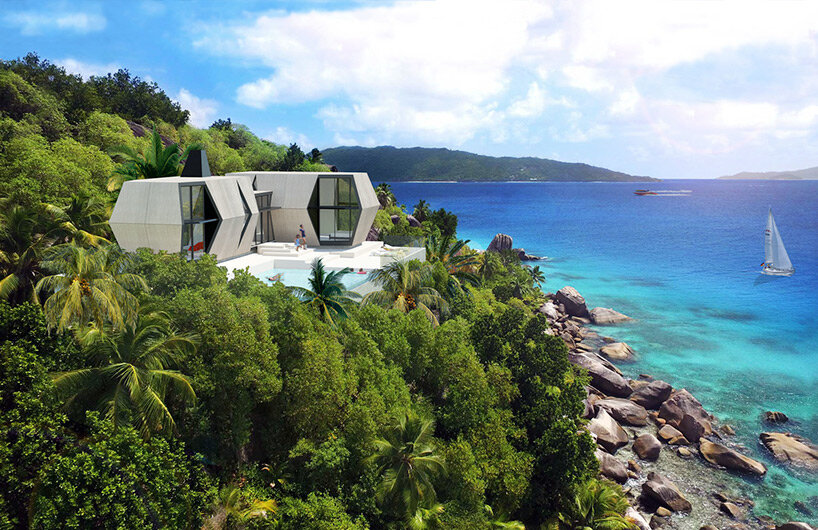 besides providing shelter in times of crisis, the structure could also serve as a woods or beach cabin, assembled into clusters for large music or sports events, and even into a single luxury home. its highly practical characteristics, along with its interesting sculptural form deem it an ideal dwelling that responds to a wide variety of needs and preferences.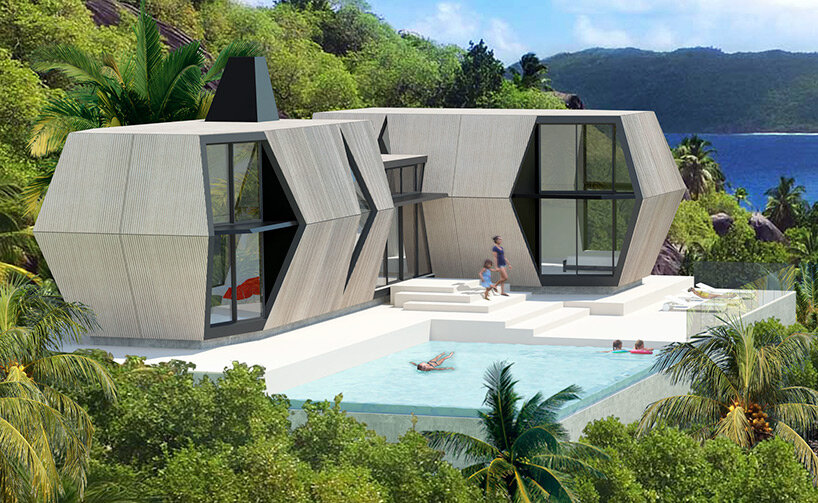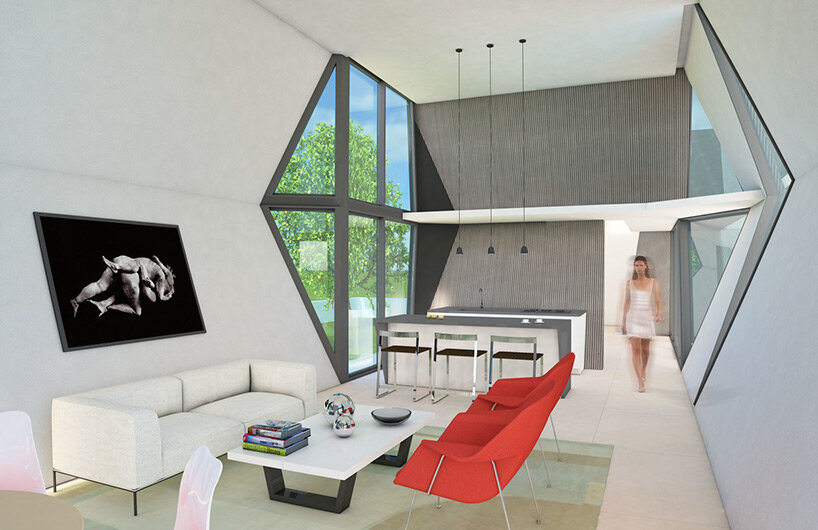 project info:
name: prefab folding pod
architects: hariri&hariri architecture
myrto katsikopoulou I designboom
jun 24, 2021