nomo studio combines references to vernacular architecture with modern construction systems to realize stone house in menorca, spain. situated on a rocky hillside on the north coast of the island, the single family dwelling features outdoor living spaces, double-height interiors, and an earthy material palette that includes reclaimed stone from onsite excavations. 
images by joan guillamat | @guillamat
the two story house has a trapezium-shaped floor plan, which tapers gently out towards the sea. the program comprises six bedrooms, a single car garage and generous living, dining and kitchen areas, all of which are arranged around a double-height space in the center of the building. this lofty space brings natural light deep into the floor plan while providing both physical and visual connection between the two levels.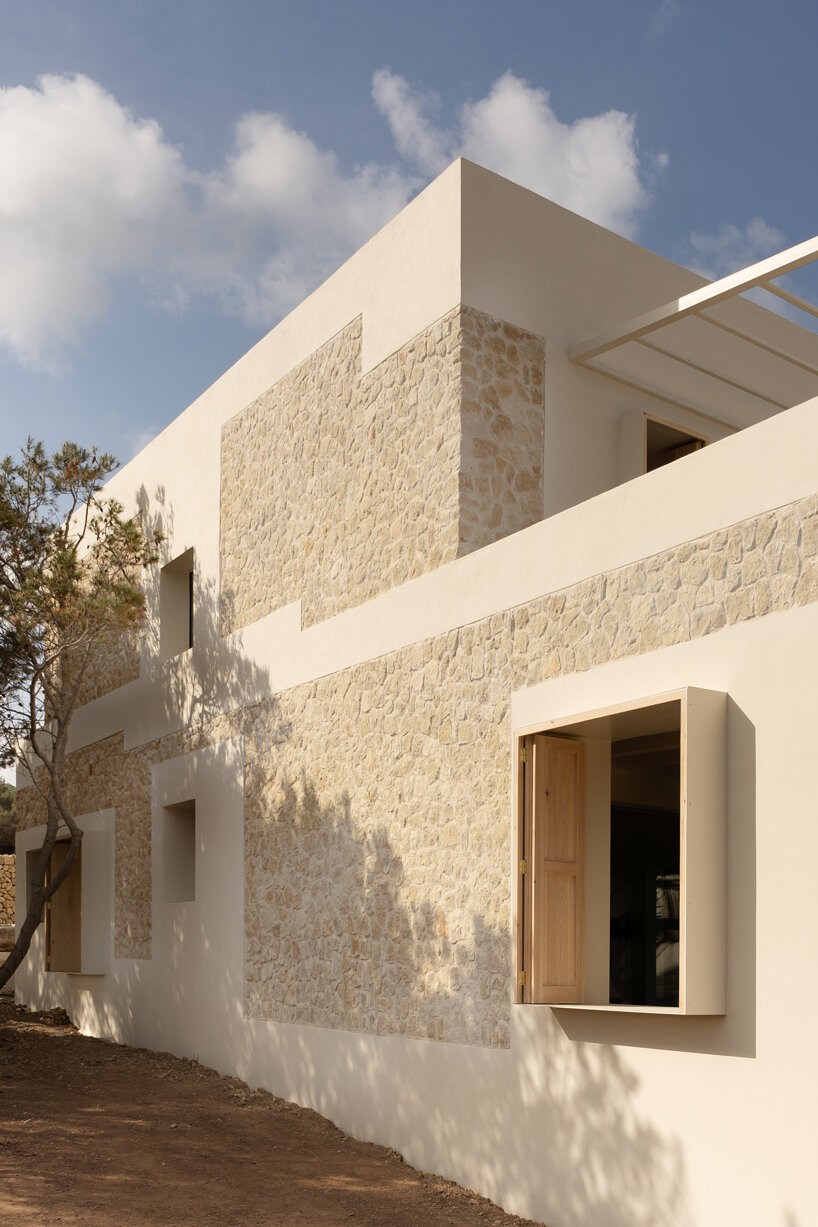 on the first floor, there's a 100 sqm covered porch that serves as an extension of the kitchen, dining and living space thanks to an operable double glazed façade. this flexible, semi-outdoor space can host large social gatherings or quiet moments simply to enjoy the scenery. envisioned by nomo studio as the threshold between house and nature, the terrace can be used all year round, providing a fresh shaded porch in hot summers and a cozy winter garden in the mild season.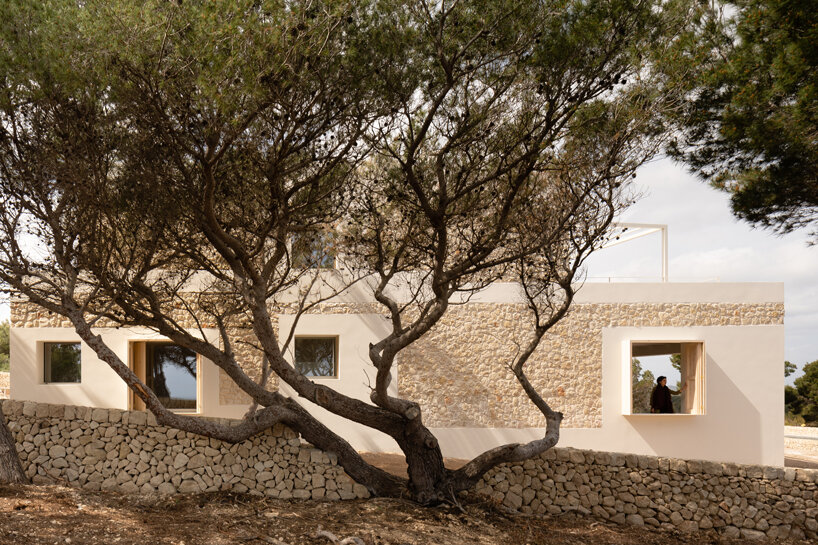 the traditional look of the house was informed by the client's explicit wish to make strong reference to the local vernacular. seeking only to reference, not to replicate, nomo studio framed all the windows and edges in a geometric patchwork of off-white plaster and light-colored stone. projecting steel window frames add a very subtle contemporary twist, with foldable timber shutters closing the apertures.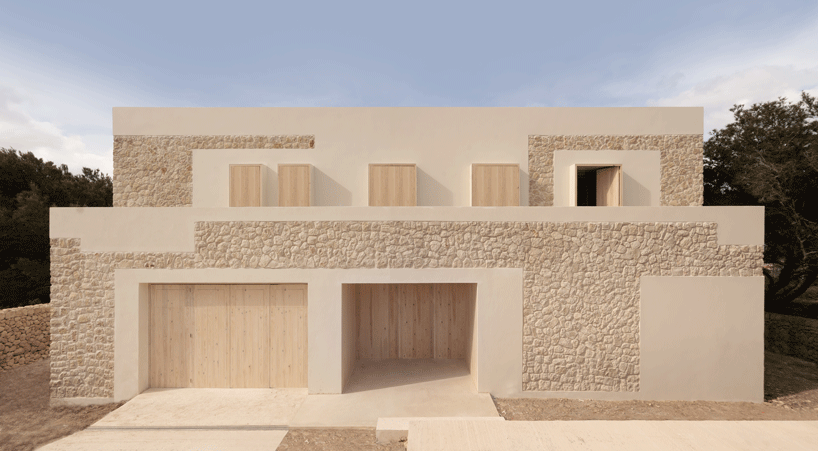 stone house was erected using the same technique and material as the ancient limestone walls enclosing most of the farmlands on the island. all of the stone used on the elevations was reclaimed from onsite excavations for the villa's foundations, helping the new intervention blend into the island landscape. however, traditional architecture has been paired with modern construction systems to provide a highly insulated skin, allowing it to reach the highest ranking in sustainable performance.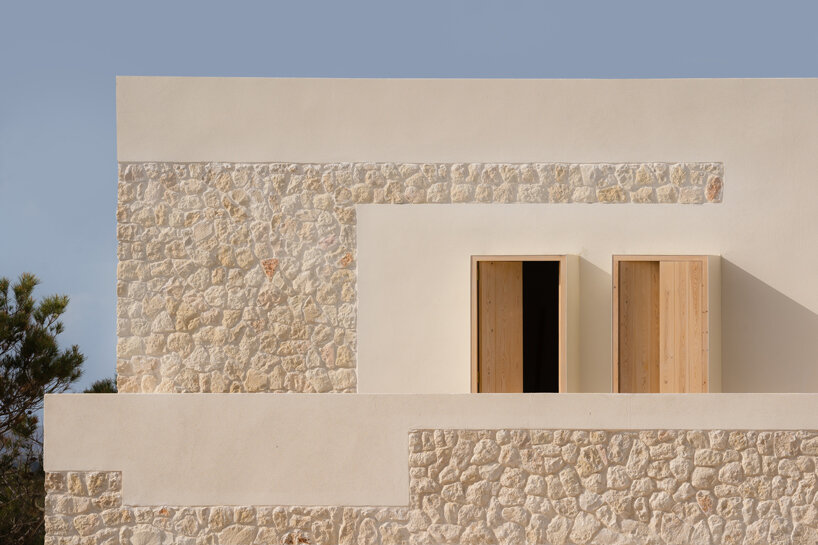 the earthy tones continue inside with sand-colored concrete flooring, whitewashed walls, pine wood carpentry and white-veiled wooden beams. despite the apparent simplicity, the interiors don't feel stark or cold, but soft and welcoming instead. this is due to well-considered details and an overall design intention that seeks the right balance between traditional and contemporary.