Marcon have submitted a rezoning application for a site at 277-291 West 42nd Avenue, directly adjacent their approved project at 325-341 West 42nd Avenue, which was recently approved at City Council in April 2021.
The proposal is to allow for the development of an 18-storey residential building that will become the 'East Tower' phase of the larger overall project and includes:
211 rental units (including 42 below market rental units);
78 studios, 59 one-bedrooms & 74 two-bedrooms.
A total density of 6.73 FSR;
A building height of 201 ft. with an additional partial storey for a rooftop amenity space;
Three levels of underground parking with 98 vehicle parking spaces.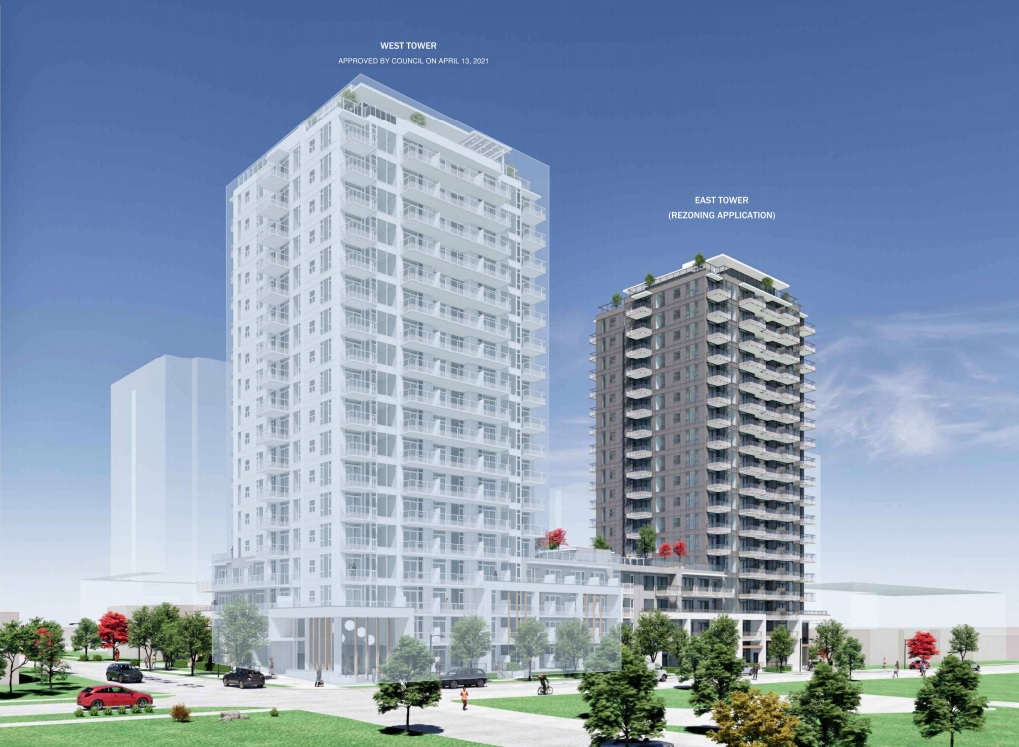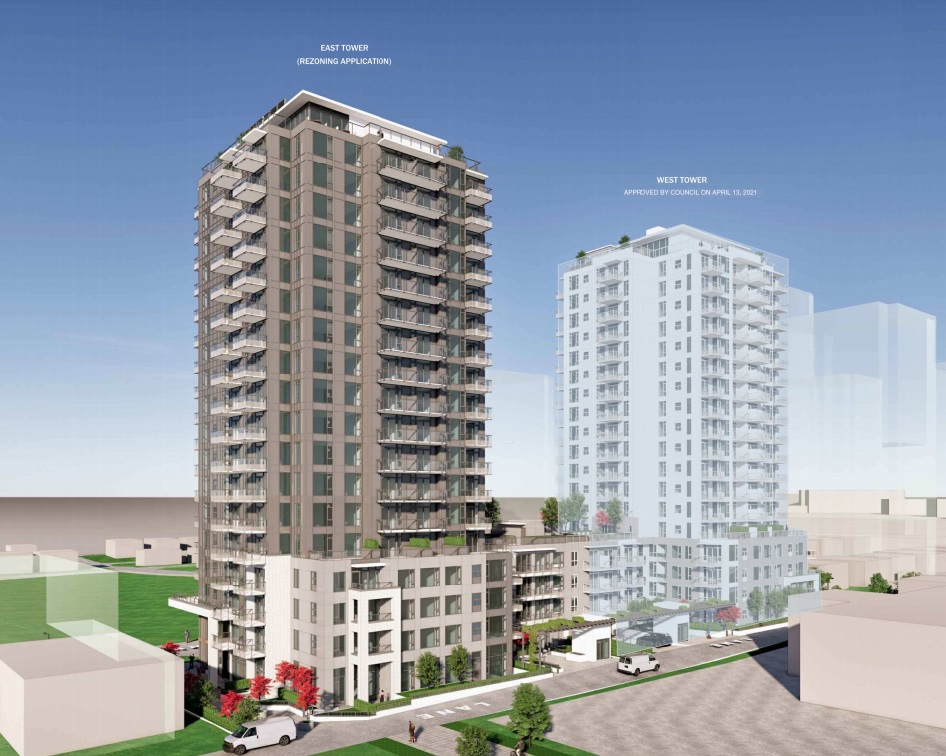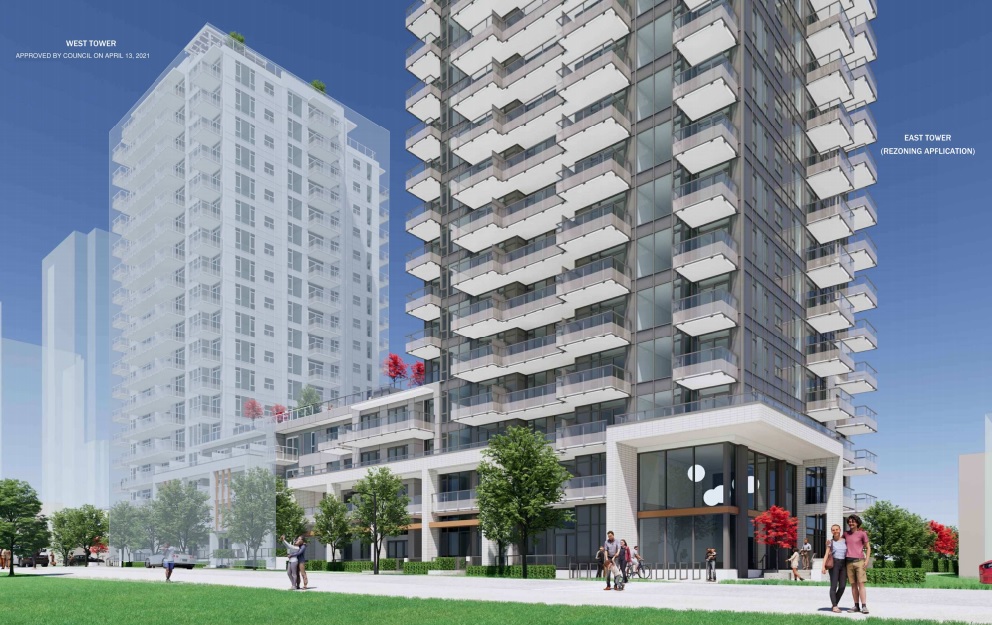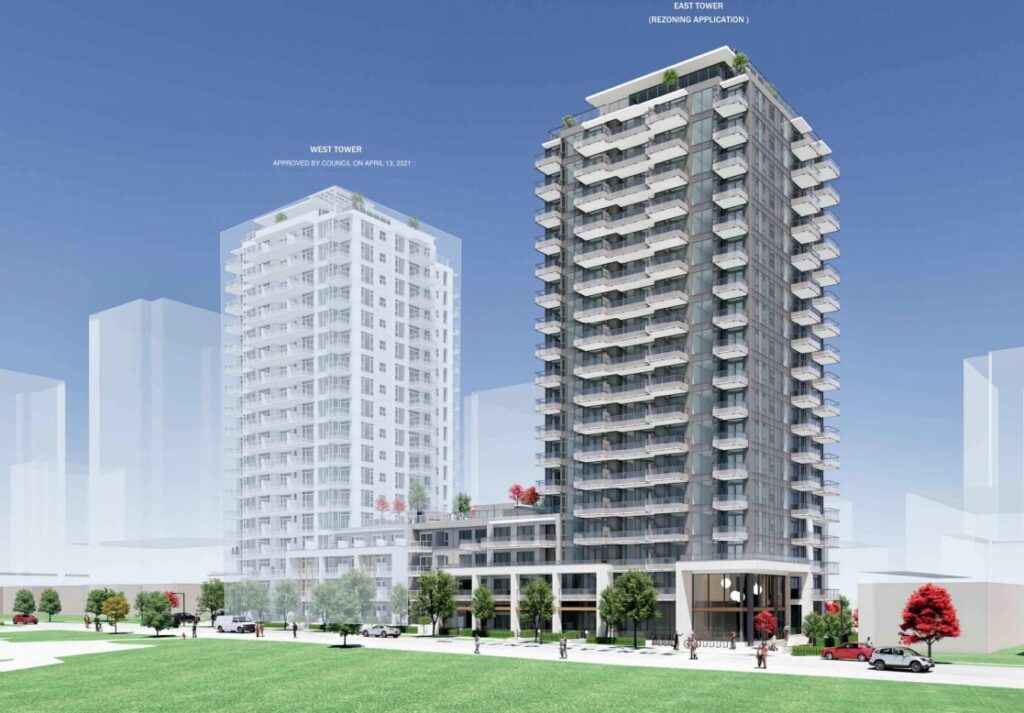 The application is being considered under the Cambie Corridor Plan.
When completed, the two towers will have a combined 426 rental units.
The architect for the project is Rositch Hemphill.