south african studio SAOTA has completed its first project in russia with 'silver pine', a luxurious residence in moscow. designed in collaboration with ARRCC, max kasymov and OKHA, the design responds to its unusual setting within a pocket of pine trees on an island in the moskva river.
images by sergey ananiev
the design concept behind silver pine is all about contrasts. the street-facing elevation is heavy and protective, echoing moscows monolithic architectural character while providing shelter from the hot summers and cold winters. a backlit bronze-clad extrusion highlights and celebrates the entrance, inviting residents inside with a warm glow and giving a hint at the opulent interiors that await inside.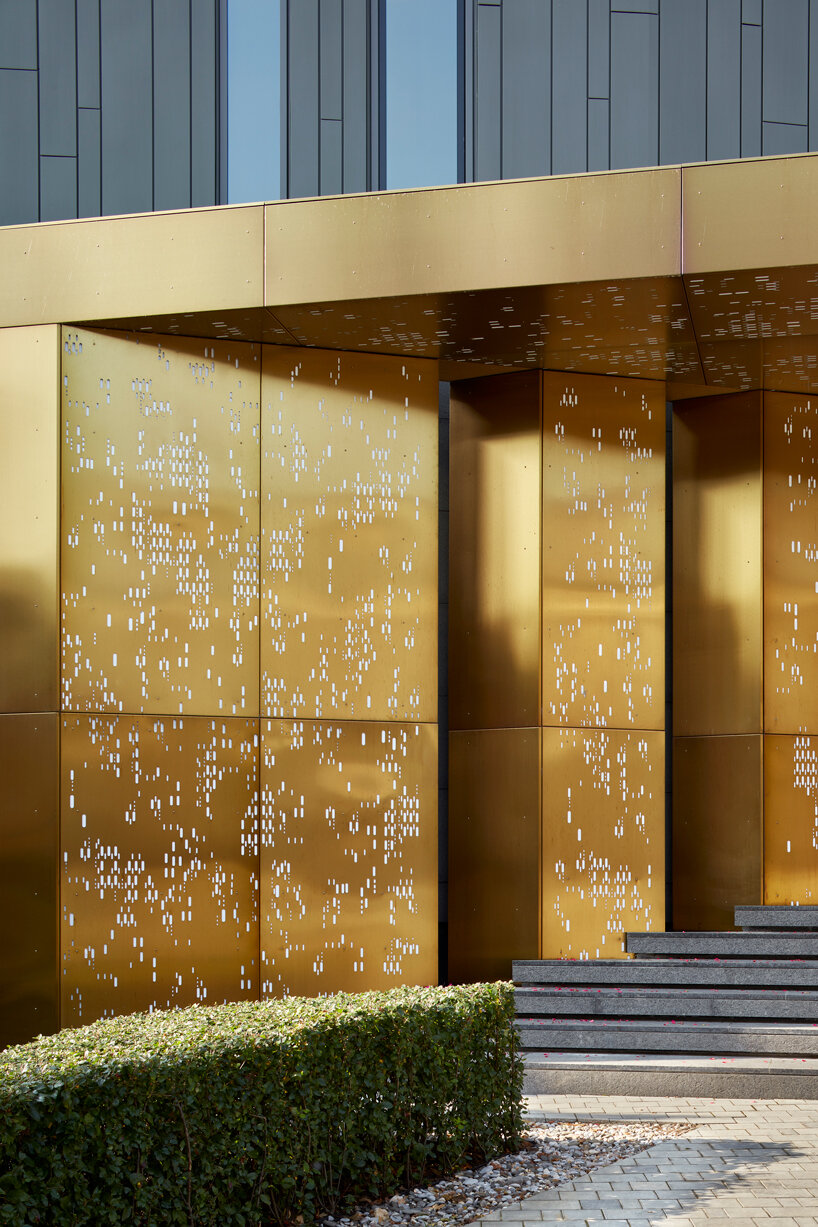 in contrast to the heavy front façade, the rear garden elevation is light and modern, and even appears to extend into the landscape by means of the extruding roof planes. floor-to-ceiling glazing brings in natural light all year round while generous terraces and balconies facilitate outdoor living during the warmer summer months.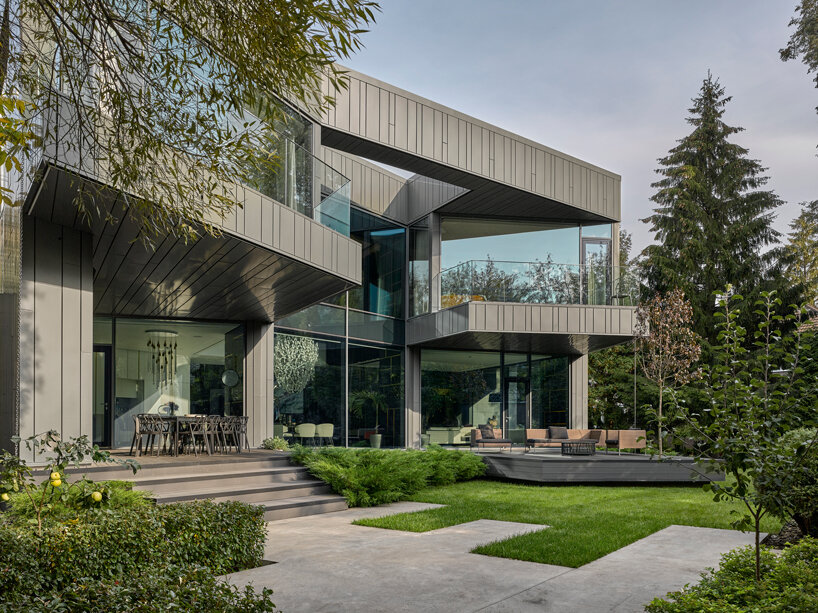 aside from the bronze feature façade, SAOTA selected gray metal cladding for the exterior in order to enhance the surrounding greenery. once inside, this muted palette gives way to rich colors and materials. SAOTA worked closely with ARRCC, max kasymov and OKHA to curate the custom interiors and build unique furniture pieces. the palatial spaces are filled with an eclectic array of stunning marble, sleek metal, and blackened timber surfaces.