melbourne based studio biasol was inspired by filmmaker wes anderson's instantly recognizable idiosyncratic visual style for the design of the budapest café in carlton, melbourne, australia. the café follows the success and popularity of the budapest café in chengdu, china, and is an imaginative and evocative space with offbeat elements and a natural, earthy color palette reflecting the local design sensibility.
images courtesy of biasol
drawing on their love for modern abstract art, design, and hospitality, biasol created an immersive gallery-like experience through an exploration of form, function, and color. wes anderson is renowned for symmetry, detail, and one-point perspectives, and he creates his mythical worlds through whimsical sets, vivid colors, and nostalgic sentiment, something that the designers tried to recreate in their own way. having studied his style for the budapest café in chengdu, they evolved the design experience for the melbourne café.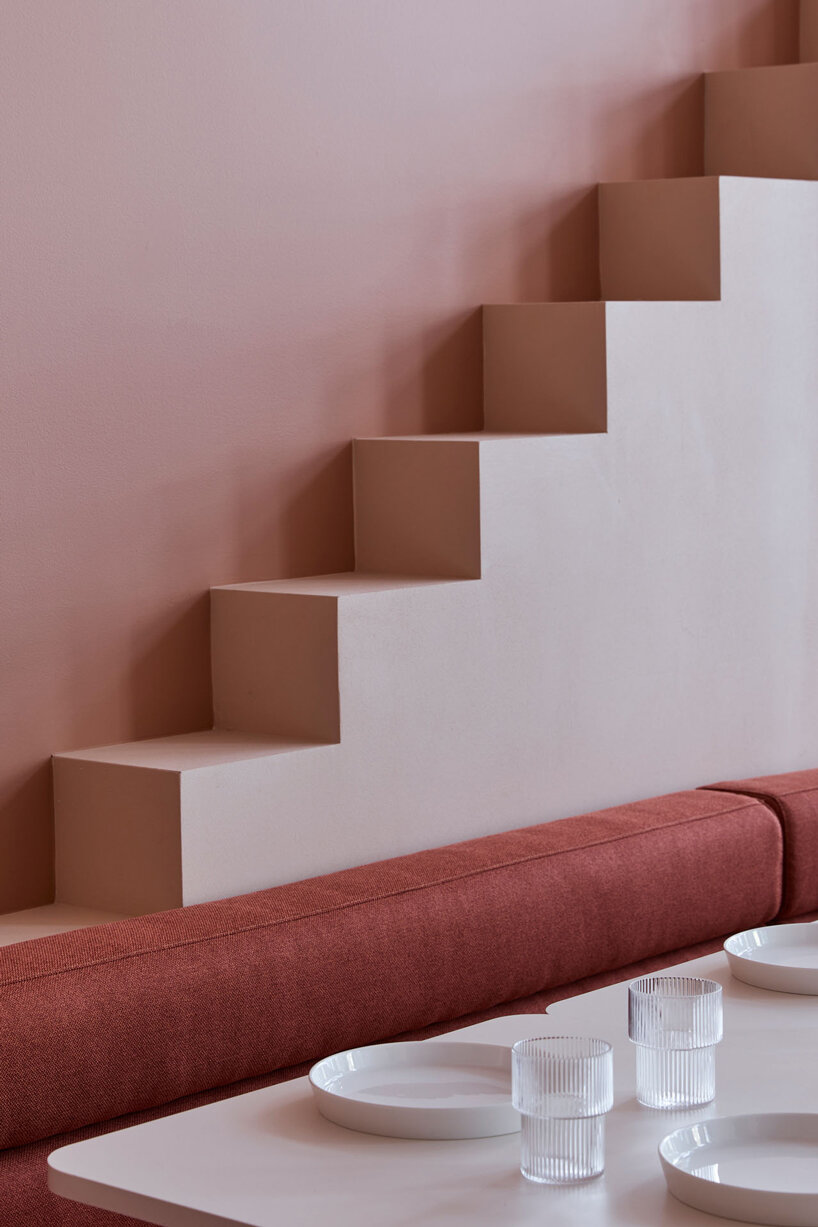 the designers adopted a bolder approach to the design elements, while still optimizing the space to its fullest capacity. they wrapped arched-shaped banquette seatings around the front beneath a double-height space, with a communal bar table through the center. a tunneled arch leads clients deeper into the café and frames the point-of-sale counter at the end. the back wall is adorned with a narrow stair leading nowhere. another staircase is likewise framed in an arched recess, encouraging customers to engage with the design and capture and share the quirky, stylized images.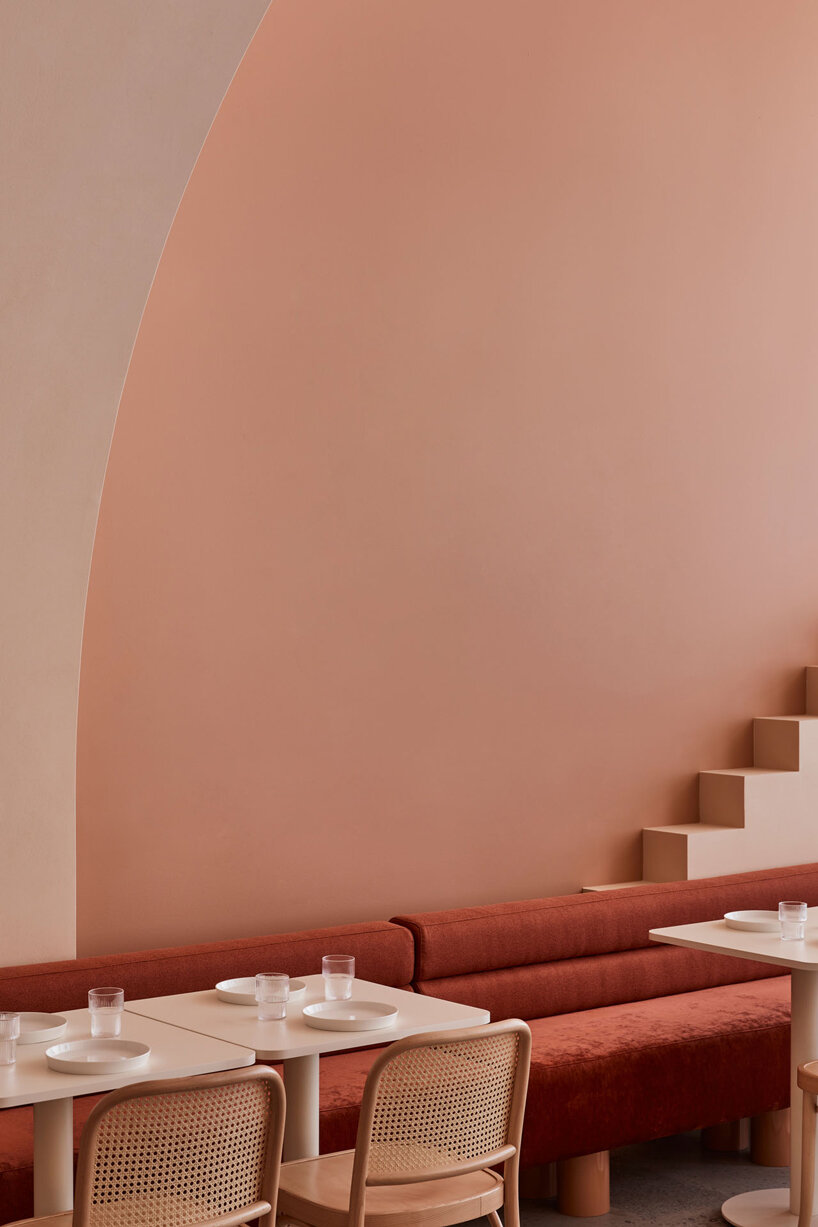 minimizing the built form allowed biasol to maximize the impact of color. the natural earthy palette exudes warmth, texture, and character, while still in keeping with the pink-iced façade of anderson's grand budapest hotel. the designers played with depths of color using a tonal palette, to highlight fanciful elements and create a unique sense of two-dimensionality. lighter hues, such as sand and beige, are on the foregrounds, and darker hues, such as terracotta and pale orange, are on the backgrounds. the banquettes upholstered in rust-red add even more depth of color, while tubing along the front of the counter has texture and contrast.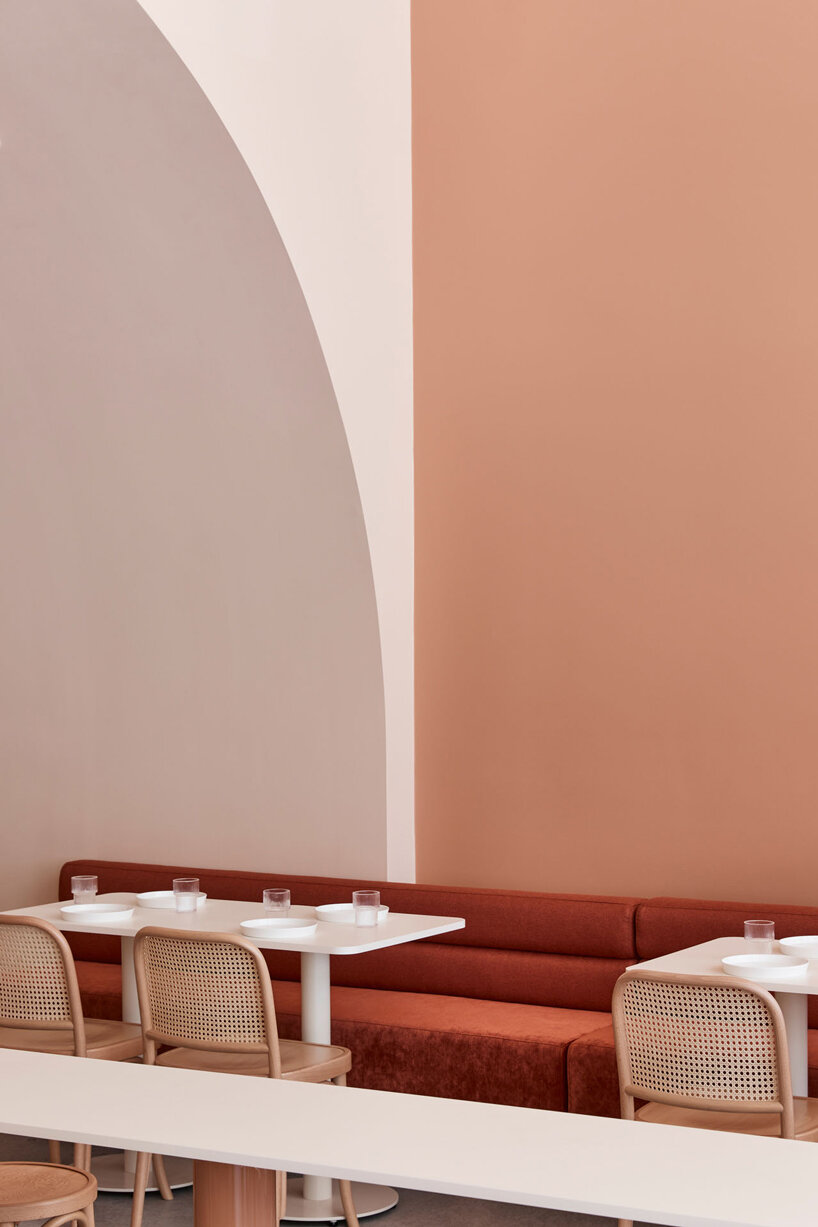 the budapest café in melbourne is a mature and sophisticated evolution of the existing version in china. with a richer palette and bolder design, the new café is timeless and contemporary for its melbourne customers, while still offering a relaxed and indulgent atmosphere and hospitality experience.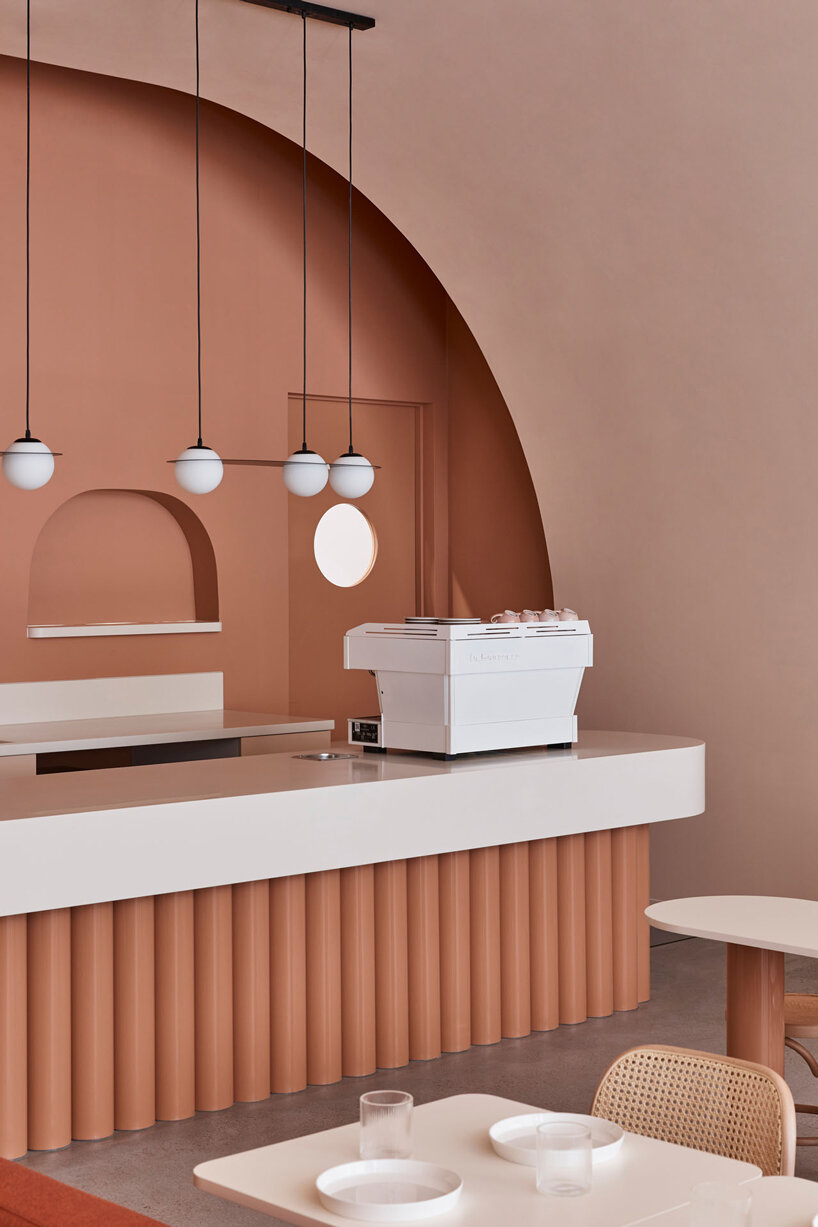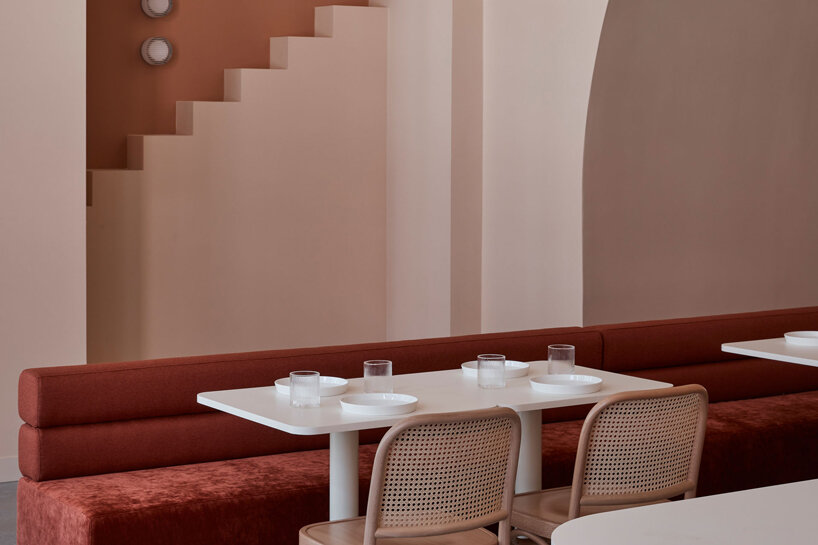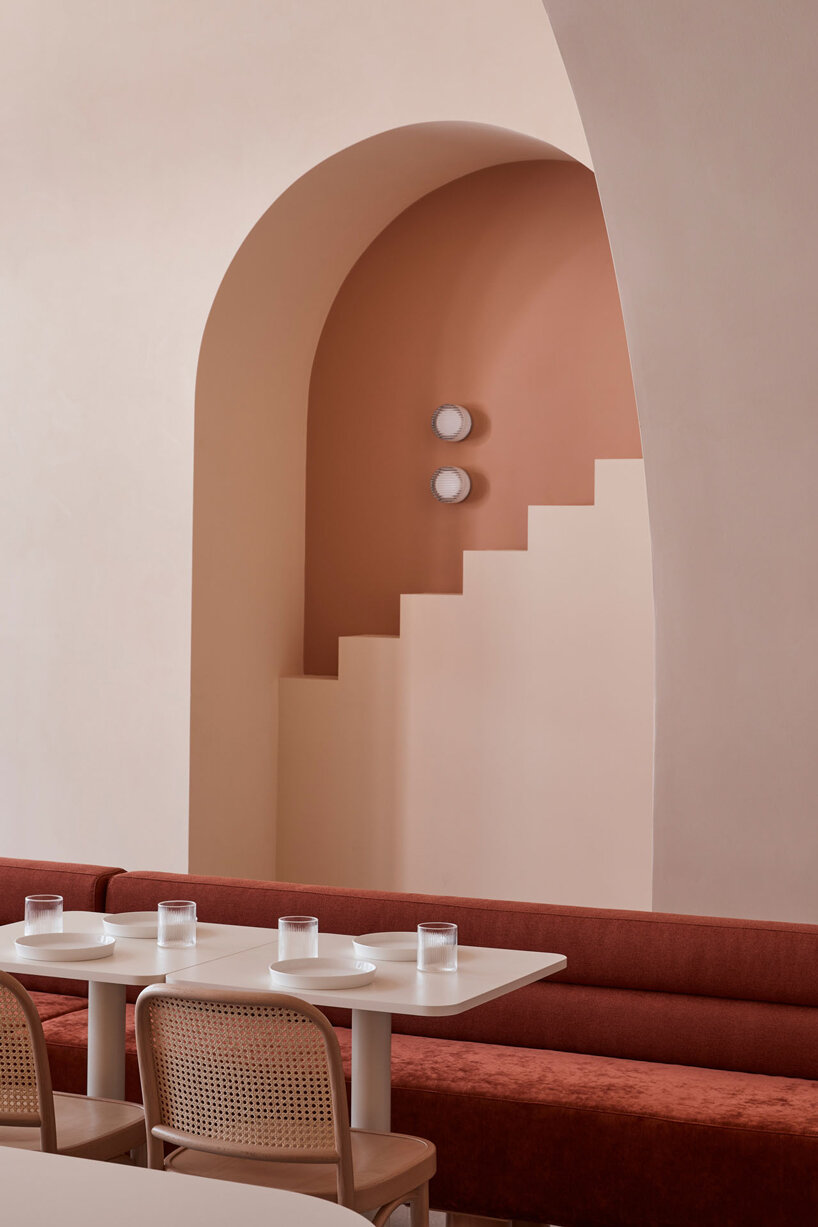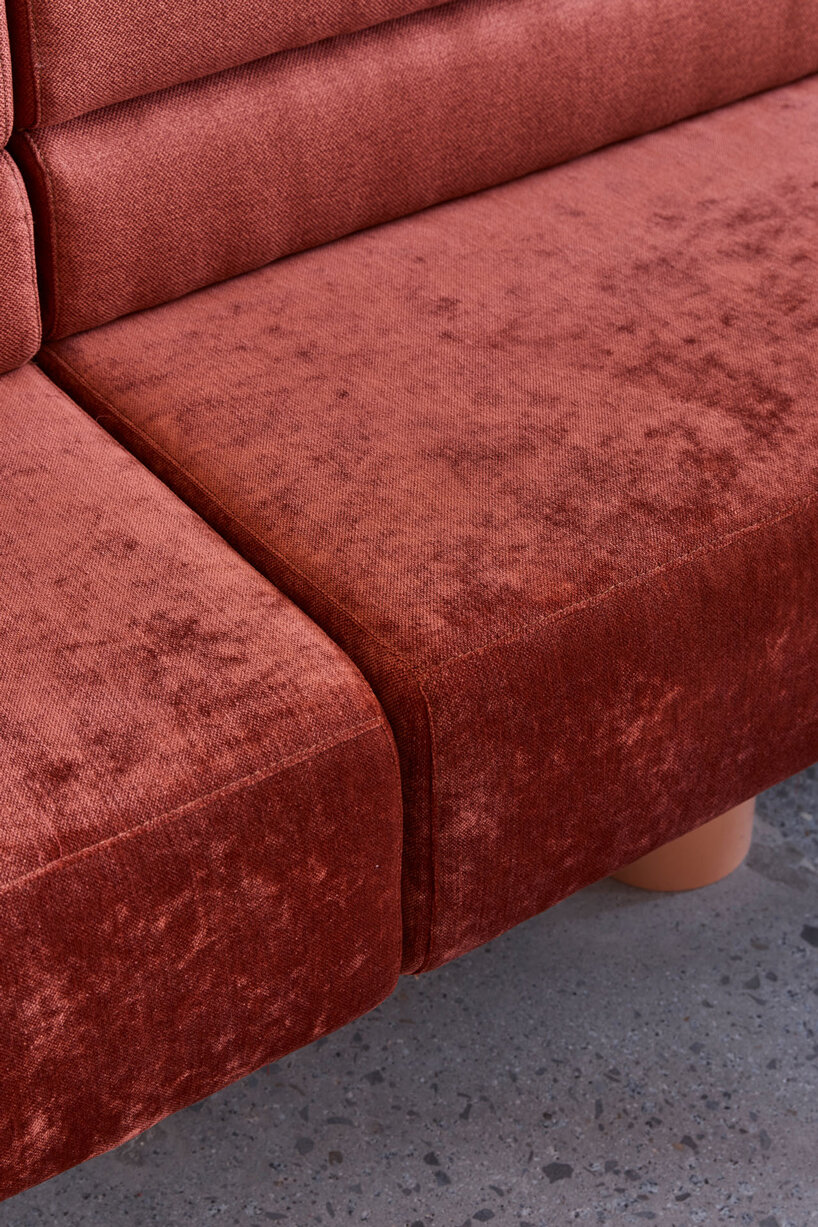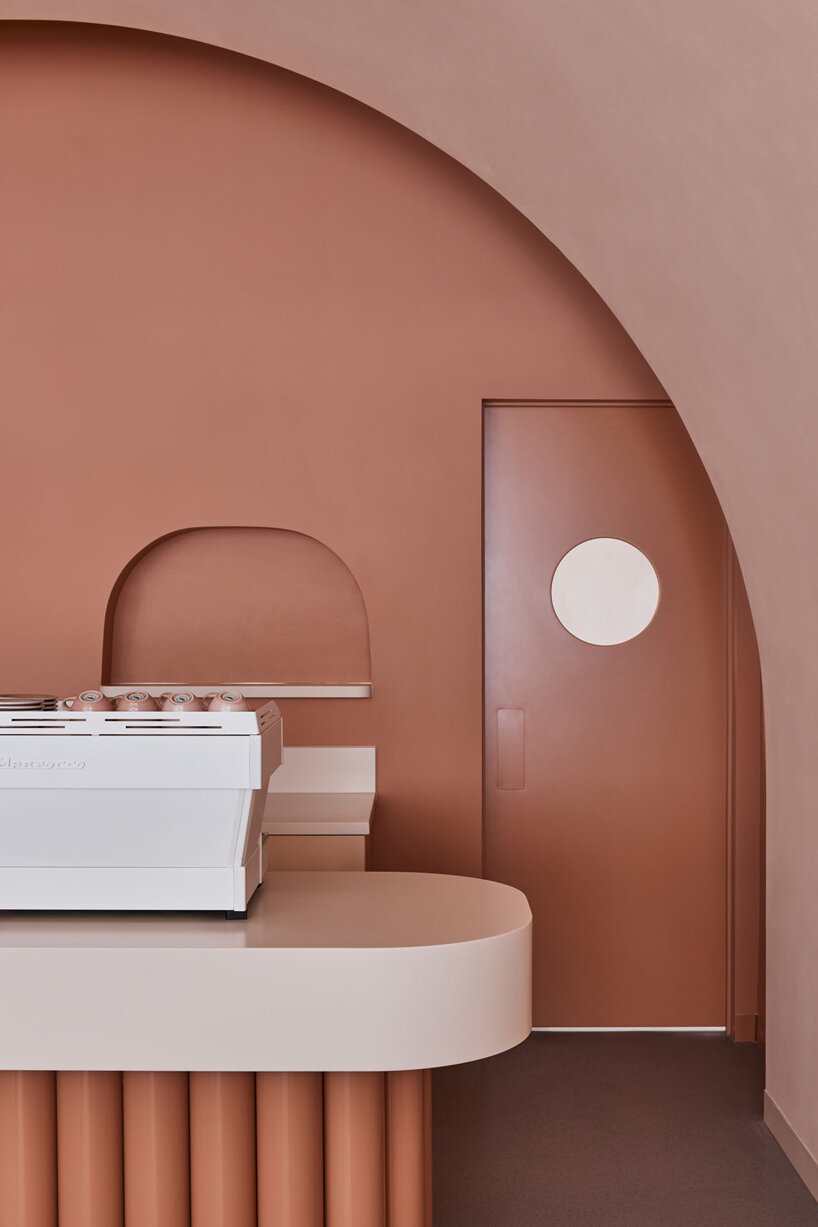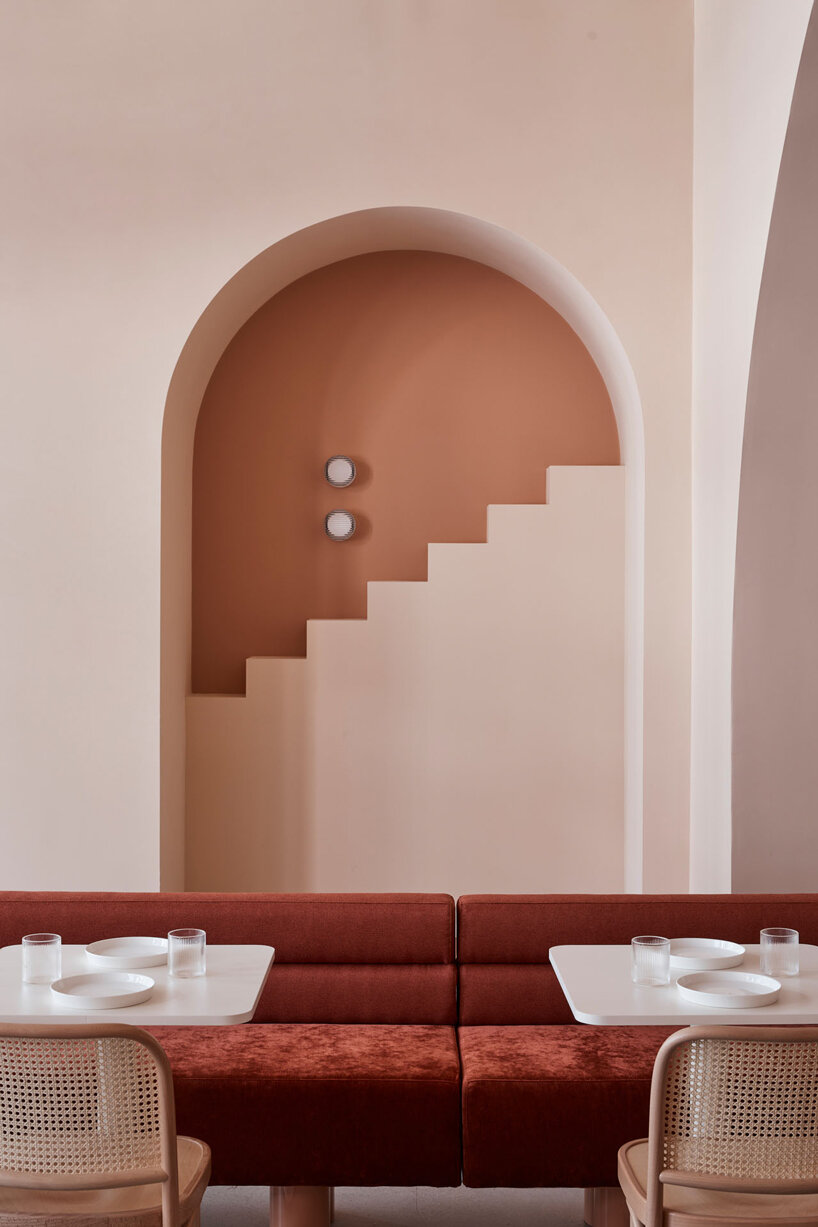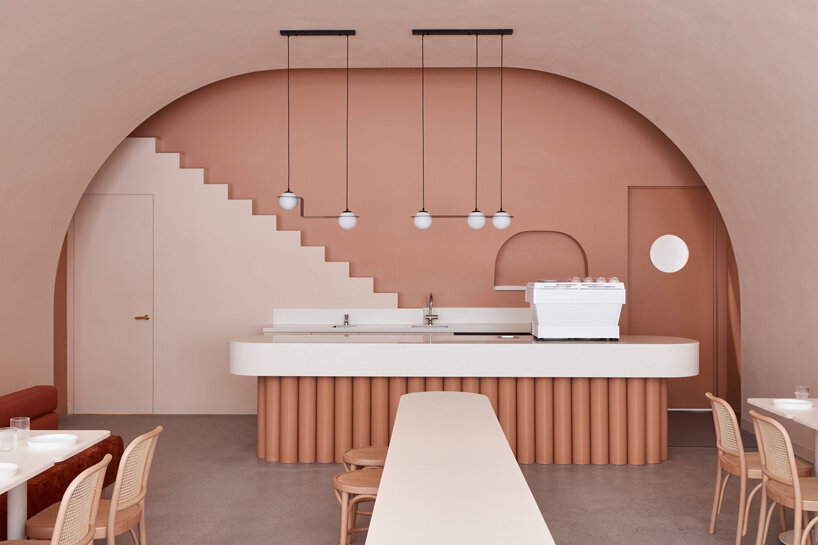 project info:
name:  the budapest café melbourne
architects: biasol
location: melbourne, australia
area: 94 sqm (1011.81 sqft)
photography: derek swalwell
yasmina karam I designboom
may 28, 2021