can architecture and design allow for self-expression in death? that's the question a small, but ambitious team of designers set out to explore after taking stock of the limitations of personalized, remote funeral experiences that the past year of immense loss and isolation brought to light. their response was 'pyramid city', which, once realized in 2022, will comprise 2,500 personalized, pyramid-shaped memorials in the american desert. part secular cemetery and part art installation, the project will be a public, outdoor museum with an accompanying digital experience.
pyramid city was created by a team from fictive kin, a brooklyn-based studio who will serve as the project's digital partner for the online memorial experience. to learn more about the initiative, designboom spoke with fictive kin, who explained how the idea came about, and discussed the symbolism behind the shape of the pyramid.
pyramid city is not a burial site, but instead plans to accept sustainable, cremated remains or possibly a small object or symbol of remembrance. pre-sale for one of the first 500 pyramids has already launched, where a $99 deposit will reserve one of the initial plots. the team behind the project say that the deposit will also bring individuals into the process of creating the site. 'we're looking for people who want to help create the community and help write its story in the future,' explains fictive kin. read the interview in full below.
designboom (DB): what was the catalyst that led to the development of the project?
fictive kin (FK): last year gave all of us a lot of time to think about loss, grief, and celebration at the end-of-life. so many of us have stories in and around death, where someone you care about dies too soon on the other side of the country and there's no meaningful way to mourn or memorialize their passing. we wondered how this could be improved for people of all beliefs, and this thinking is what led us to the idea for pyramid city.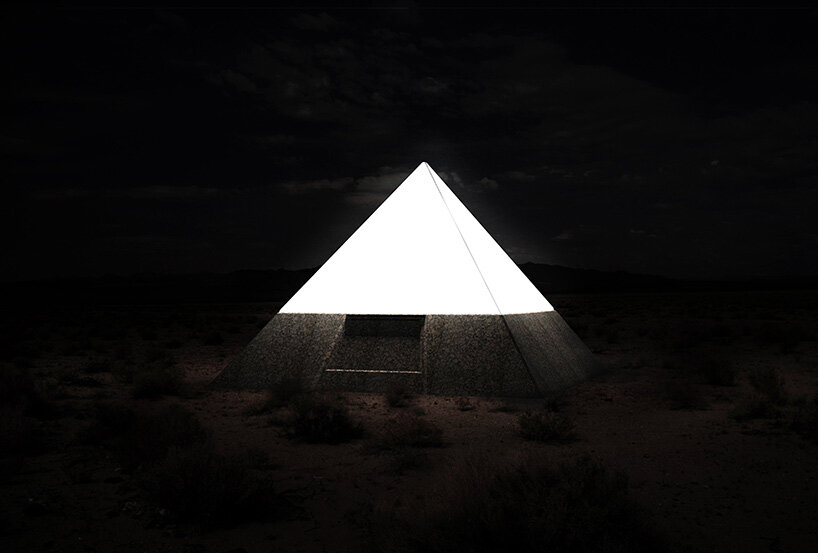 DB: why was the pyramid shape chosen for the resting places?
FK: pyramids remain strong and grounded while they reach up. we wanted to use an iconic form that could withstand the elements and feel timeless for centuries to come — both visually and physically.
at the same time, we were drawn to the repeating patterns that gravestones can create on a landscape, like you'd see at a traditional cemetery such as the fort rosecrans cemetery. this kind of undulating repetition has both a beauty and a meditative solidarity that is especially conducive to a memorial visit.
the pyramid shape felt like it could create a similarly immersive experience while coming from a broad enough history to be appealing to many kinds of people as a possible memorial location.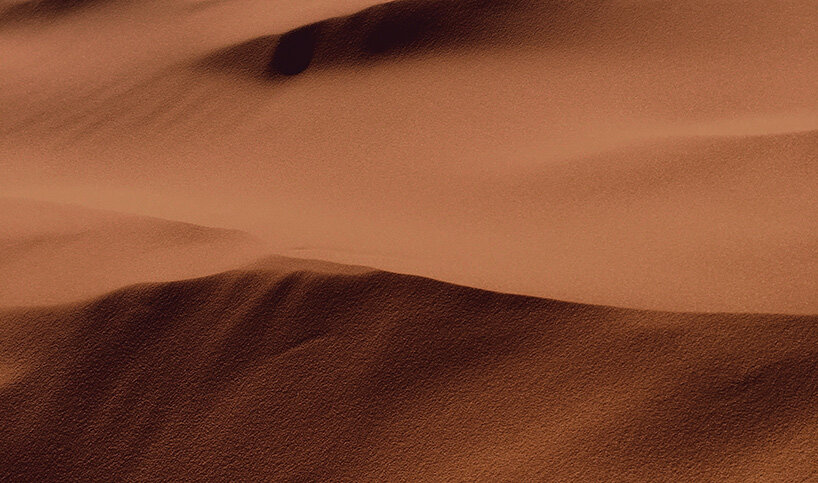 DB: what does the landscape of the desert offer as a location?
FK: we're still exploring final locations and want to include the original 500 supporters in that process. the features we are prioritizing are: openness, natural beauty, and accessibility. the desert has always been a place where people go for space to breathe, think, create, and reflect. it's a place where art and the landscape can converge. drive an hour from a major airport, and you can be in a timeless other world, with ancient geological formations, endless sky and enough room to make something special.
and though we'd like pyramid city to be more integrated with the natural landscape than an actual city, we still want it to be close enough to an urban center that a community can form. we'd like supporters of the project, locals, and culture-seekers alike to all venture to pyramid city as a place of beauty, stimulation, and meaning.