the 2021 venice biennale celebrates inflatable architecture and material reuse with the exhibition of the museo aero solar. since 2007, a collection of community-built, inflatable 'museo aero solar' structures has grown across the world. the initiative has seen hundreds of thousands of plastic bags reused, cut, pasted, and joined to create canvases for drawing and writing personal stories, encouraging visitors and creators to reuse and recycle. the notoriously harmful materials of the anthropocene are thus transformed into a mind-expanding material for the newly envisioned aerocene era.
image © designboom
currently on view at the 2021 venice biennale, this museo aero solar was realized in buenos aires argentina and traveled to italy by sail boat. the installation was collectively created by nearly 200 'aerocene' community members and is made up of a collection of messages written by the bella flor recycling service as well as the incarcerated students of the educational space within the buenos aires penitentiary service. to build a museo aero solar, creators can use the instructions available on the project's website and the 'do-it-together' ethos fostered by the aerocene community.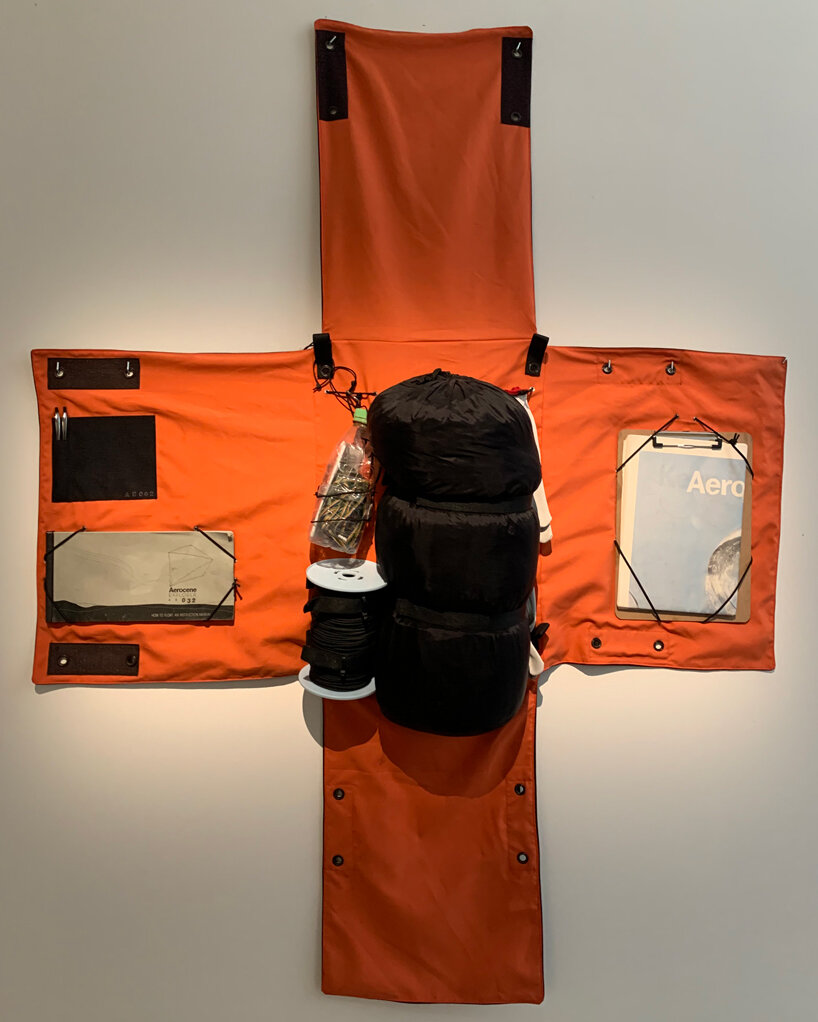 image © designboom
to date, museo aero solar has repurposed hundreds of thousands of plastic bags that would have otherwise filled landfills or the ocean. the worldwide community has salvaged and reused plastic waste from over fifty areas across more than thirty countries in an act that embodies an ethos of care and responsibility. the project continues to build a more inclusive, regenerative world that imagines a fossil fuel-free future.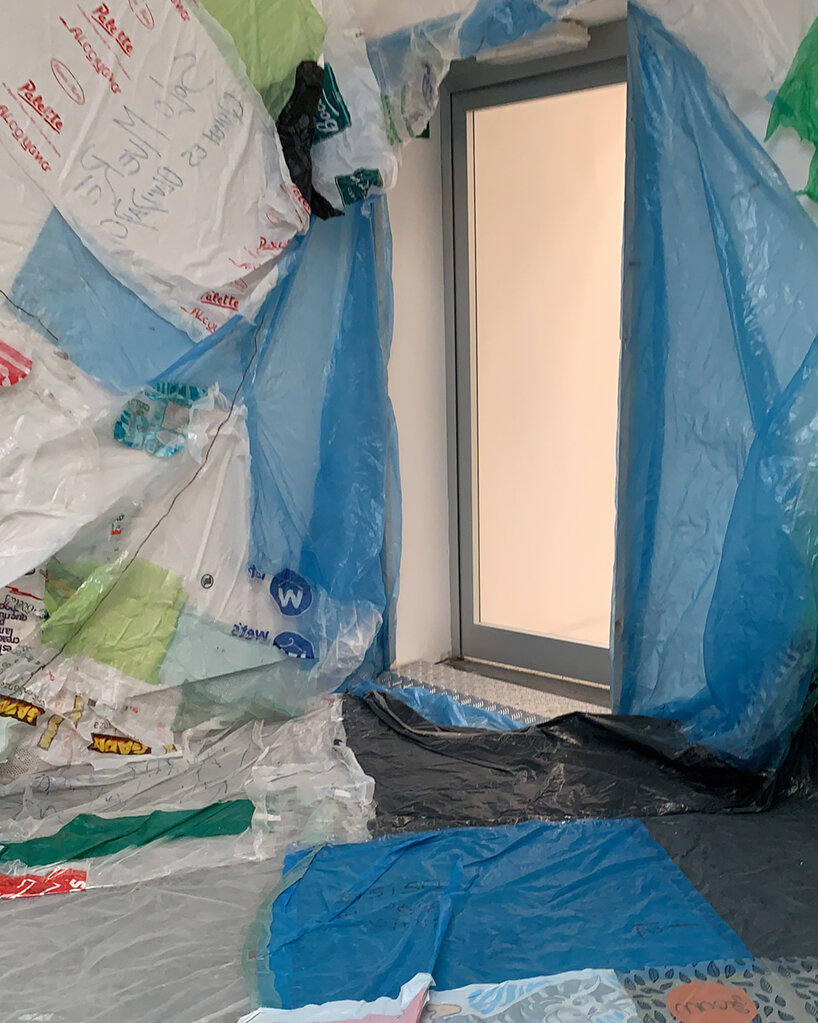 image © designboom