following the first completed pavilion dubbed 'peach hut', atelier xi introduces 'library in ruins', the second of the miniature series. located in a mountainous area alongside the fragments of a traditional house in sunyao old village, china, the cast-in-place concrete sculptural structure gives the impression that grows from the terrain. the architects sought to generate a spatial means allowing people to enter the ruins, jump over the old houses, and gaze into the village, fields, and surrounding mountains.all images courtesy of zhang chao
atelier xi utilized physical remains with heavy textures and traces of time, while following the same building approach throughout the miniature series. 'library in ruins' emerges as a structure cut from a range of invisible curves, whereas a concrete doorway box extrudes out of the old wall inviting guests in. upon approaching the interior, a corner of the remnant wall continues into the room, guiding people to discover the cave dwellings and the infertile cliff in the rear garden.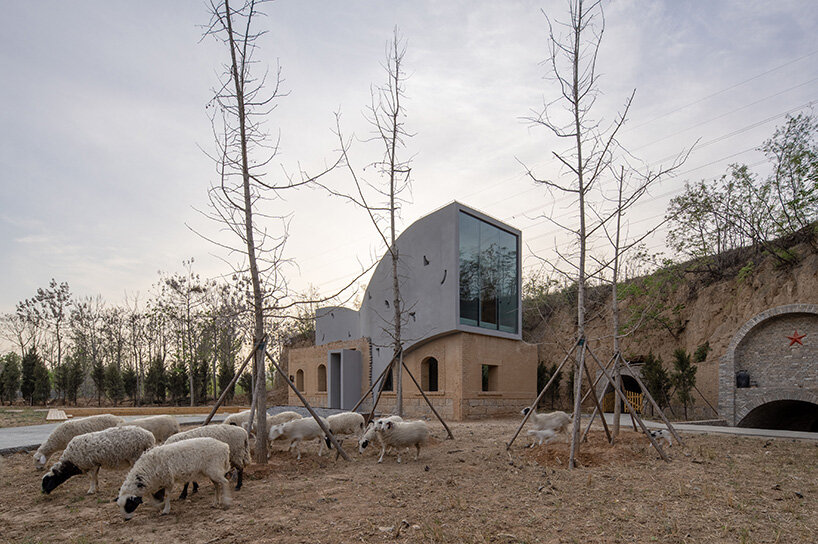 furthermore, a dialogue between the new place and the pre-existing pieces reminds people of the location's heritage; for example, the wooden doors installed on the rear facade describe the traditional style of the area. mimicking the terrain and far-off mountains, the undulating shape of the roof forms naturally an outdoor terrace. meanwhile, the section curve that crosses over the remnant walls connects the first level entrance, the terrace, and the rooftop.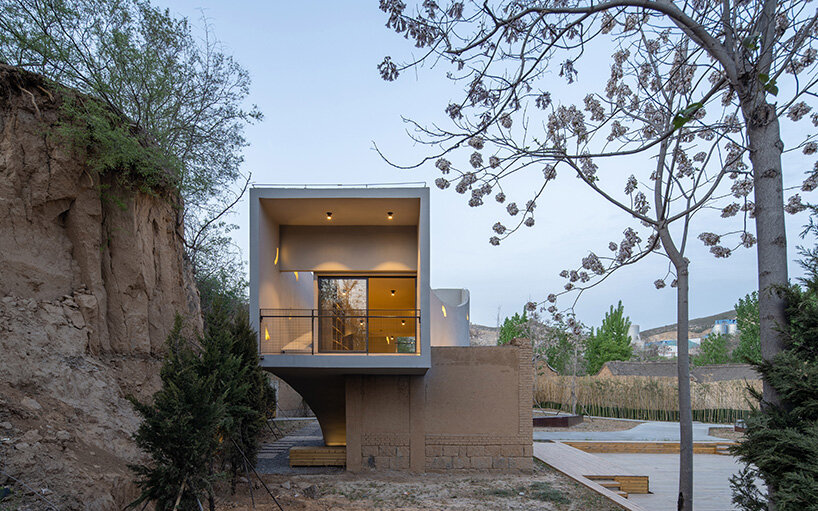 the interior space takes shape as a wooden stepped library that serves also as a small projection room with glazing opening towards the village buildings and trees. meanwhile, playful geometric voids formed with in-situ concrete on the north and south facades, bring lighting inside and offer glimpses to the outdoors. these irregularly-shaped openings depict the buildings' forms of the miniature series while generating a play of shadow throughout the day and a frame of twinkling lights during the night.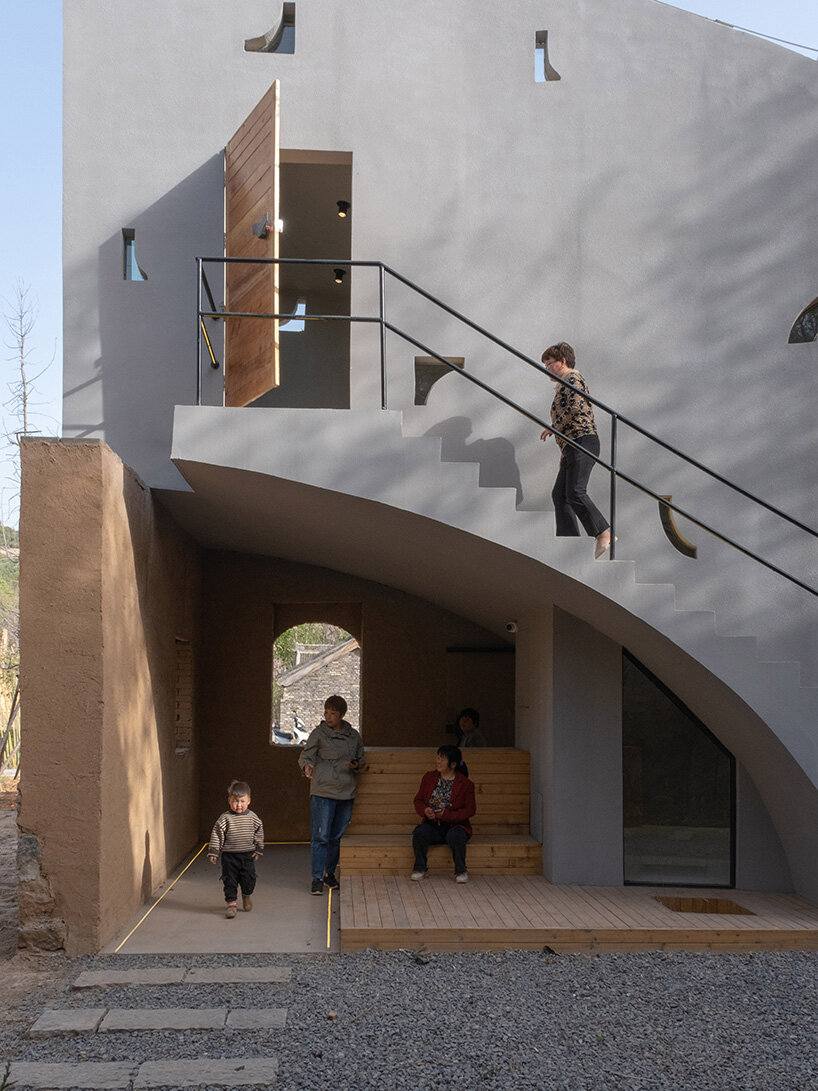 till now the area functions as a community center where nearby villagers of all ages visit it to read and interact. moreover, a small square in front of the building accommodates activities and festivals. besides, the place served also as a sub-venue for the national rural revival forum, while sunyao old village attracted webcasting companies to visit and renovate old buildings bringing new life into the village.