located on a quiet residential street in new delhi, india, an impressive circular aperture within a square brick screen dominates 'safdarjang residence', a family house by AKDA studio. the intricate façade is deeply inspired by louis kahn's work — which left a permanent mark on the architecture of the indian subcontinent; a somber, monumental, yet calm monolithic style.all images courtesy of andre fanthome
the architects sought to promote the fore-going modernity in order to achieve sustainability and traditional craftsmanship. drawing from kahn's work which is characterized by puncturing vast brick and concrete walls with geometric voids, AKDA attempts to generate a sense of calmness within the urban harshness. the structure includes four apartments elevated above a parking level while is surrounded by neighbors on both sides.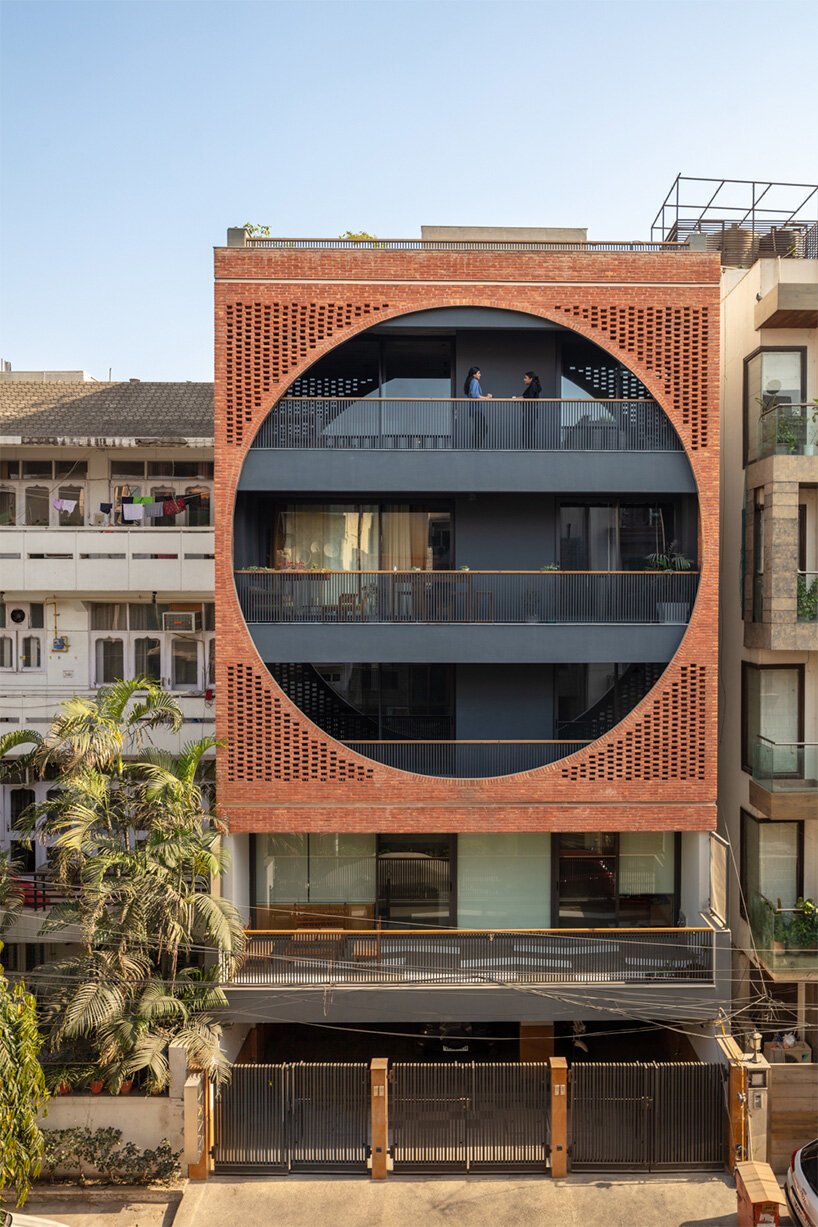 the one longitudinal side of the plan features the bedrooms, kitchen, three bathrooms, staircase, and elevator, while the other half serves as an expansive living space. furthermore, an open atrium takes shape on the top level and is connected through a staircase with the terrace. meanwhile, the brick screen is elevated off the ground to frame a perfect square surrounding a circle. on the façade, stainless steel frameworks —taking form as angles on the top and bottom of the screen and as a ring within the void— support the brick tiles.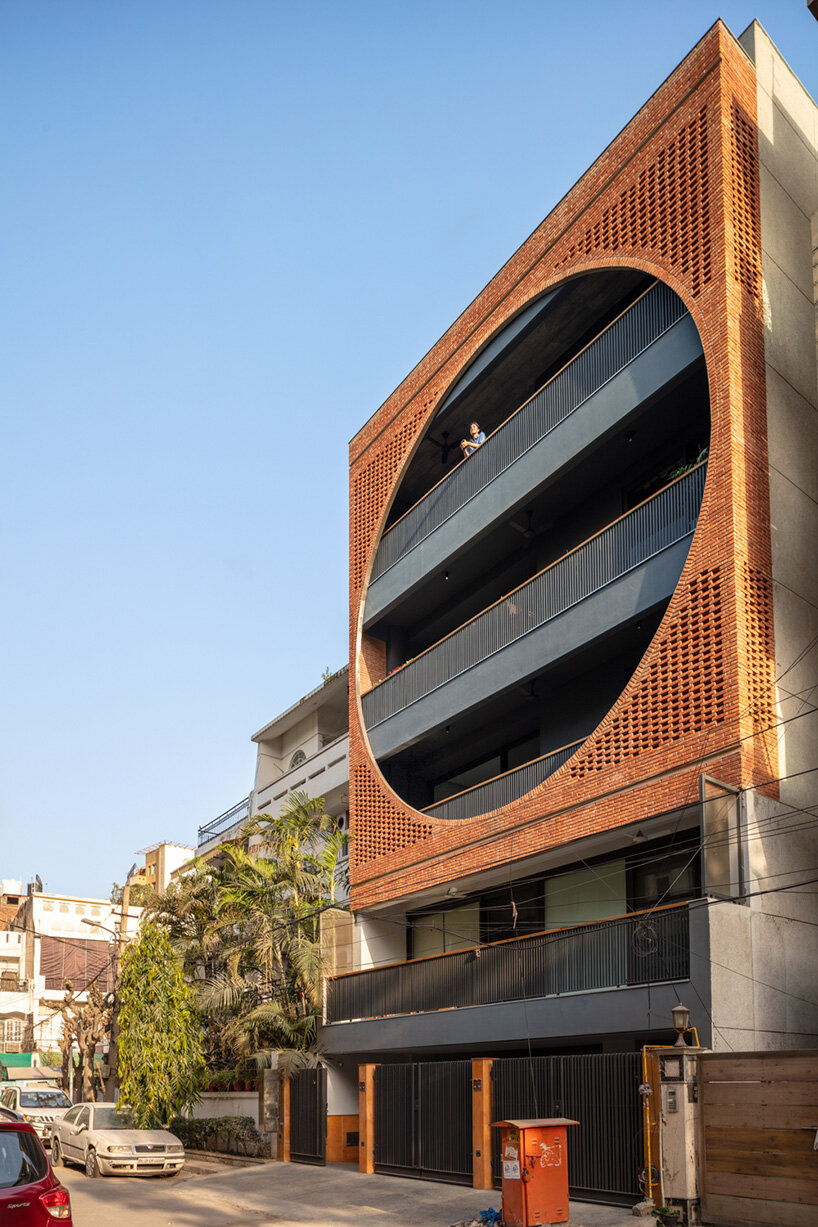 AKDA chose each segment of the house in order to achieve high performance, built-in robustness, and energy efficiency. the architects paid attention to the insulation, as the structure accommodates double glazing aluminum windows and the terrace is covered by inverted pots overlapped with terracotta tiles. moreover, the air-conditioning adopts variable refrigerant volume based on active monitoring of indoor use.