japanese brand TAKI PRODUCTS  has released a charming bird-shaped sake glass that's been created with a specific purpose in mind. called 'small bird's choco', the delicate piece was designed by kenji fujii, creative director of taki kobo, to reduce alcohol consumption.
images and video courtesy of TAKI PRODUCTS
to make people enjoy alcohol more slowly in social settings, there are two main design intentions behind small bird's choco. firstly, its size. unlike typical sake cups that can hold 30ml, the animal-inspired object can contain just 10ml of your preferred tipple, meaning that you have to keep filling up the glass if you want to drink more.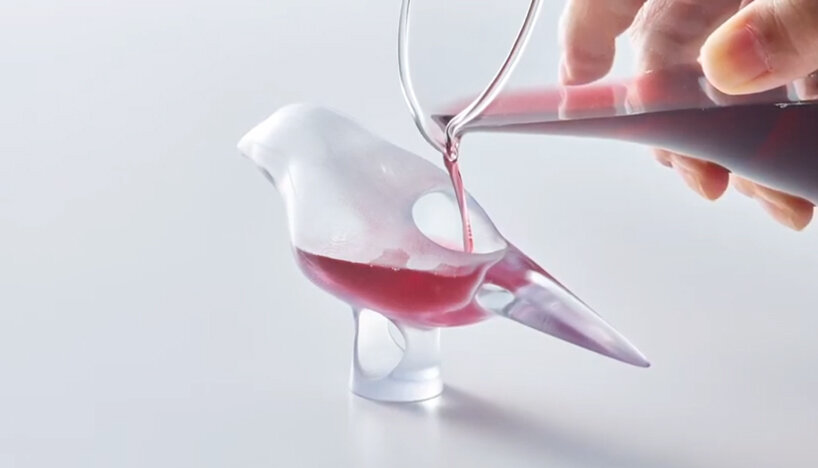 secondly, as well as its dinky size, kenji fujii has designed the elegant glassware so that you can only drink little by little through the beak of the bird. simply put your finger through the small hole, place the beak to your mouth, and take a sip of delicious sake! and of course, the bird-shaped glass also makes for a beautiful ornament around the dining table. watch TAKI PRODUCTS' video above to see how the design took shape.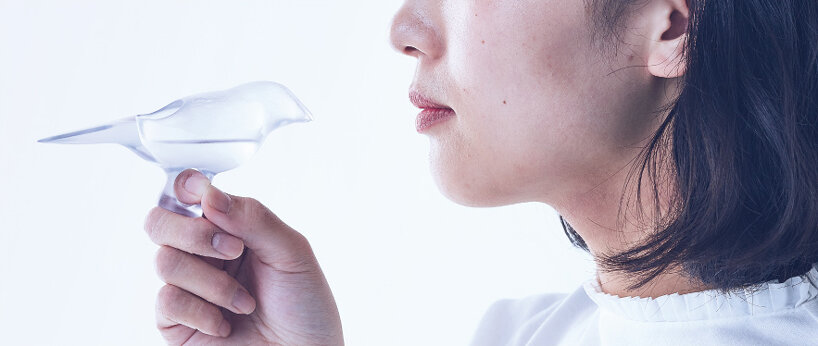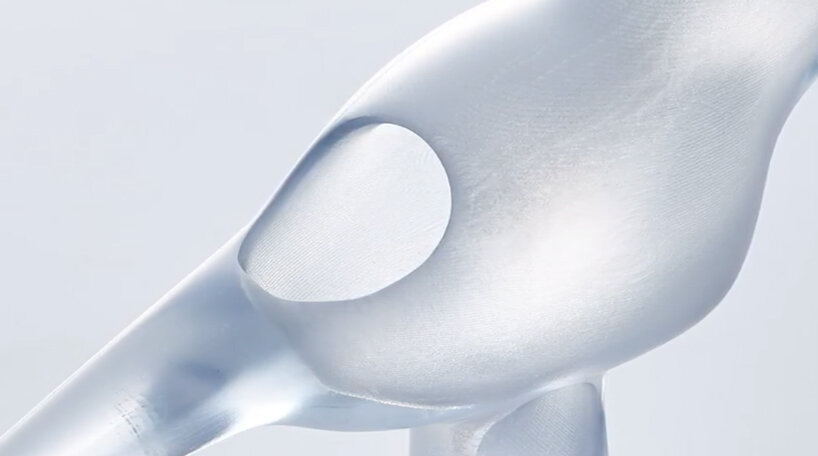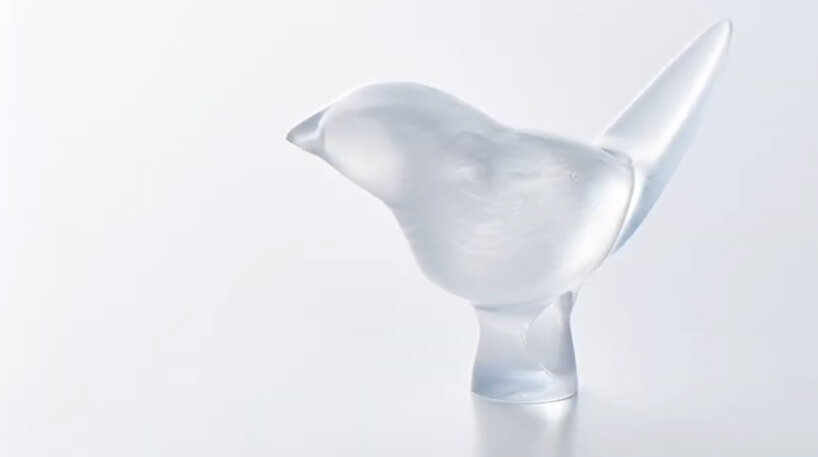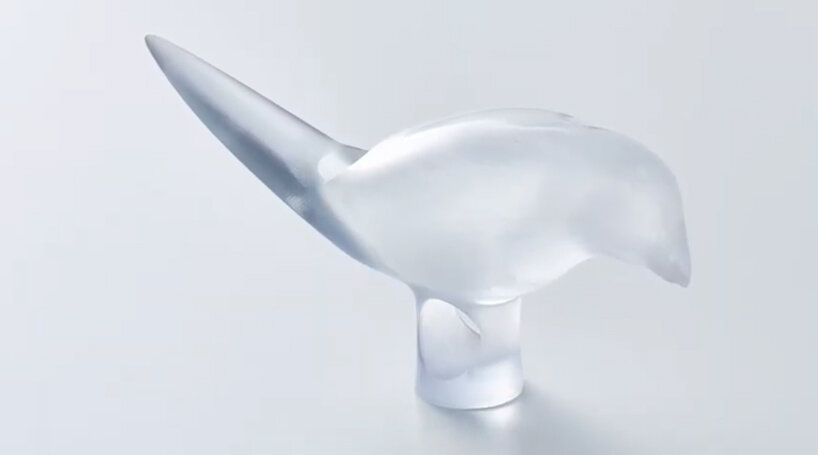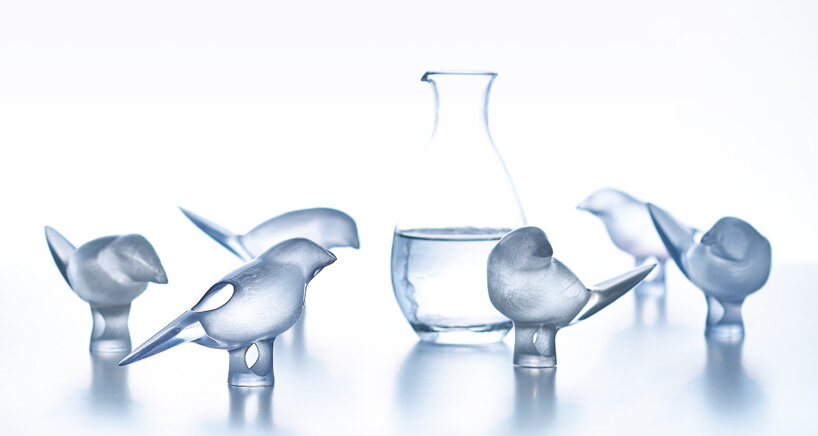 project info:
name: small bird's choco
design: TAKI PRODUCTS
size: 40mm (w) x 130mm (h) x 60mm (d)
weight: 35g