Elizabeth Roberts' overhaul of Jean and Tzu-Wei Lee's brownstone in Cobble Hill, Brooklyn, is so full of memorable moments that it was hard to condense and curate the images for the house tour that we ran last year. There's the dining room with views of the kitchen just below it; there's the chic sunken den; there's the breathtaking plaster ribbon of a staircase; and so on and so on.
We've already singled out the epic kitchen for a Steal This Look treatment (you can see it here); now we're turning our attention to the master bath, a skillful study in black and white.
Photography by Dustin Askland, courtesy of Elizabeth Roberts Architecture & Design.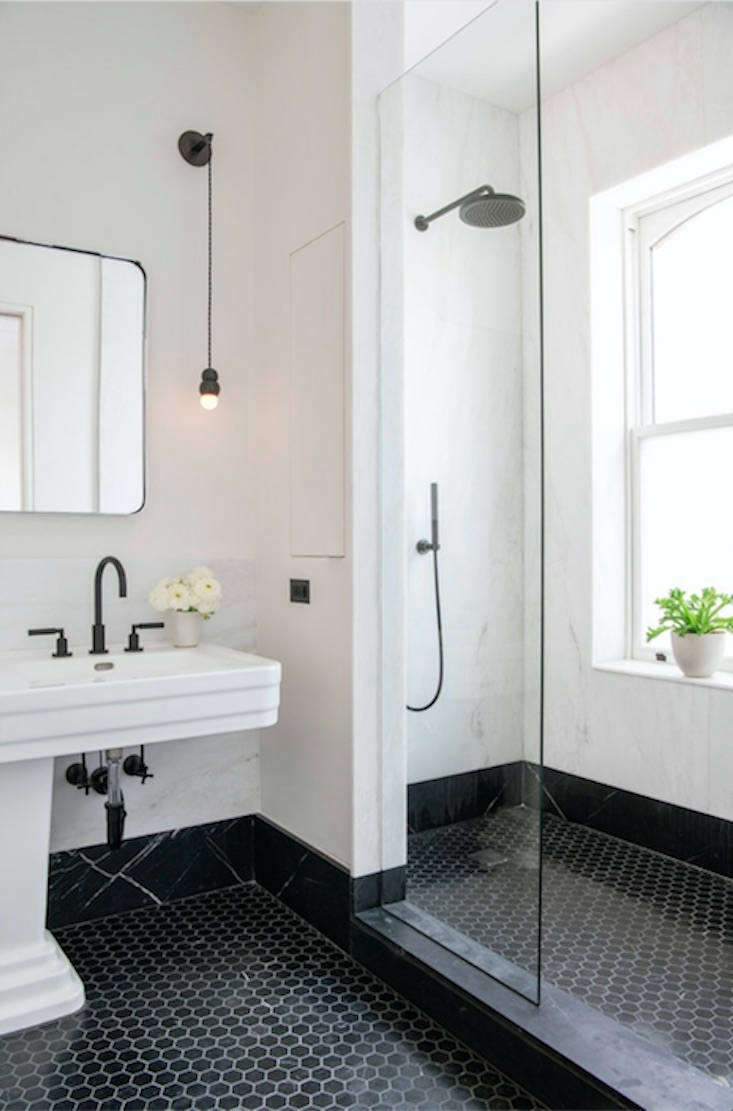 Steal This Look