snøhetta has designed a restaurant in hong kong that merges european and asian cuisines. located in the bustling central district of hong kong and dubbed whey, the restaurant embodies a calm escape from the busy streets surrounding it. featuring 336 square meters, the design intersects the two distinctive cuisines in a space that takes from scandinavian folk art, peranakan architecture, and art, paying homage to the singaporean cultural scene. led by singaporean chef barry quek, whey aims to introduce modern european cuisine, reimagined with singaporean influences, with a focus on local and seasonable ingredients.   
images © HDP photography, courtesy of snøhetta
snøhetta has designed whey as a procession through the different courses of a meal. the entrance welcomes guests through a long corridor that leads directly to the chef's table. the linear arrival portal is separated from the main space with a plissé mirror installation by singaporean artist dawn ng. the piece acts as a wind-down from high-paced streets. the open plan is divided by columns into four bays — an open kitchen dining area; two main dining bays; and a dining bay in the back that can be partitioned off as a separate room.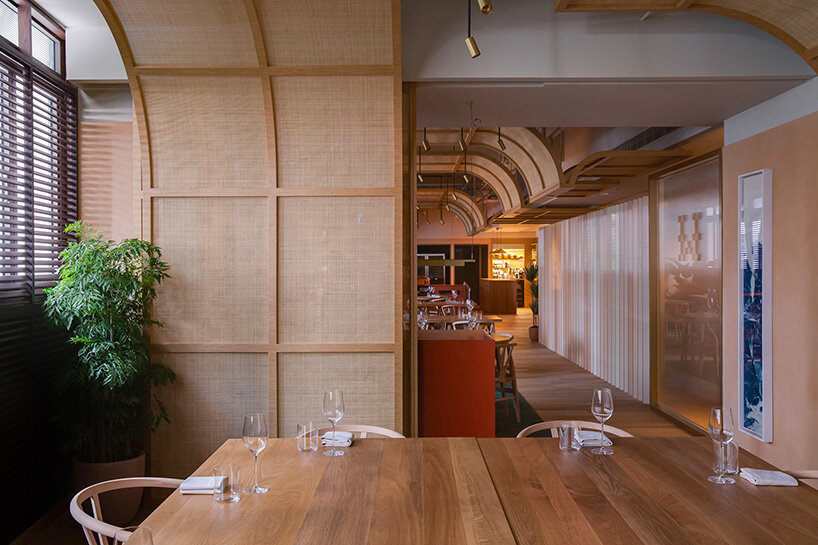 a play of hues, ranging from warm, earthy tones to deep, tropical greens with brass details characterizes the space. this color palette brings visitors back to the rustic scawndivinavian cabins and the abundant green of tropical singapore. rattan highlights both cultures while bringing a softness to the space while the natural stained oak floors, tables and screens bring tactility while emphasizing the concrete exteriors of the city. a deep green marble has been employed to contrast with the otherwise bright plan interior.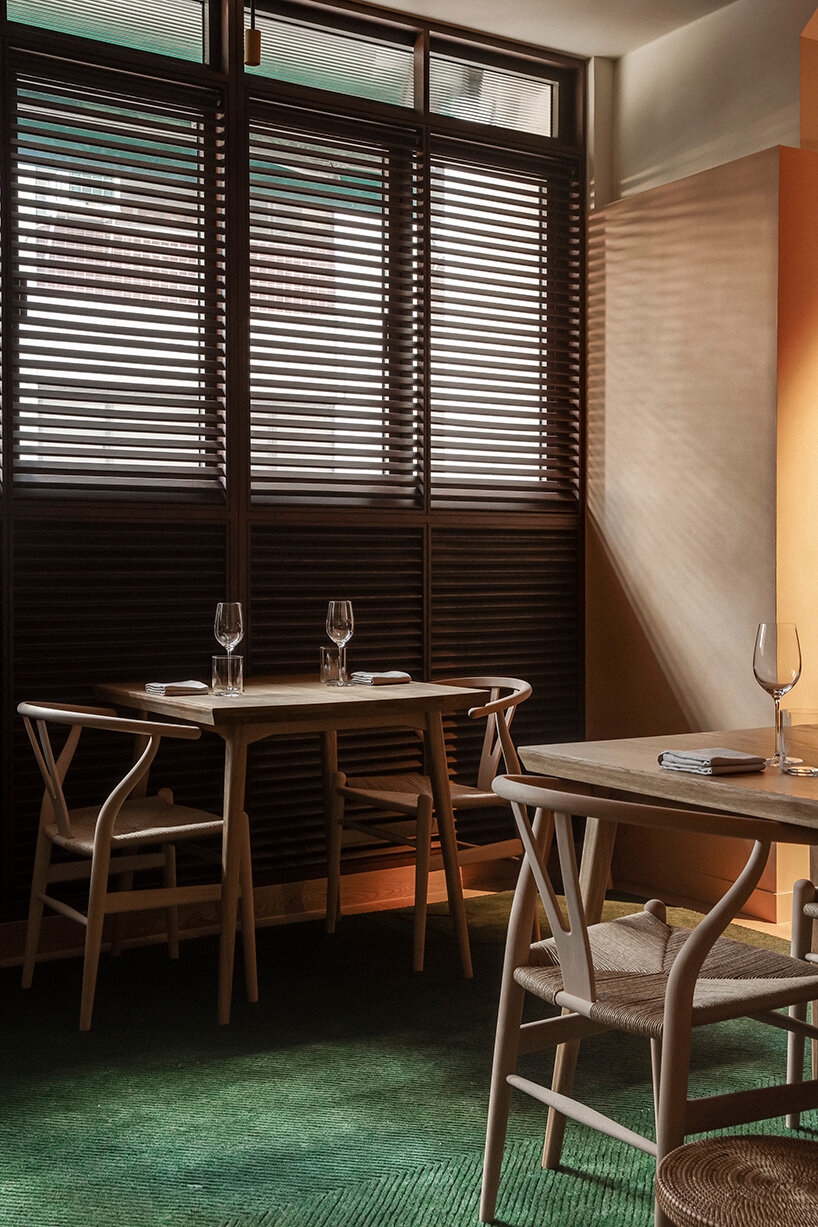 whey is committed to supporting local farm and business and has built its menu around fresh local ingredients. local business were also part of the design, with the custom wooden dining tables made by spruce bespoke furniture and a ceramic tableware collection y FlowPlusLiving. the art pieces come from all over the world, including bosco sodi from mexico, wu chu-tsung from taiwan and jiana kim from korea.