in may 2021, architect manuel herz completed a new maternity and paediatric hospital in tambacounda, a city in eastern senegal. as the only major hospital in the region, the project is a vital resource, servicing around 20,000 patients per year from the surrounding area. now, the project, and the impact that its realization has had on the region, has been presented at the 2021 venice architecture biennale.
image © iwan baan (also main image)
unveiled by manuel herz and photographer iwan baan, 'the many lives of tambacounda' is an installation within the biennale's arsenale that explores the multiple narratives and lives that the hospital is embedded within. through photographs, scale models, and prototypes, the presentation showcases the wide-reaching impact of the new healthcare facility, and looks at the positive effect the hospital has already had on its community.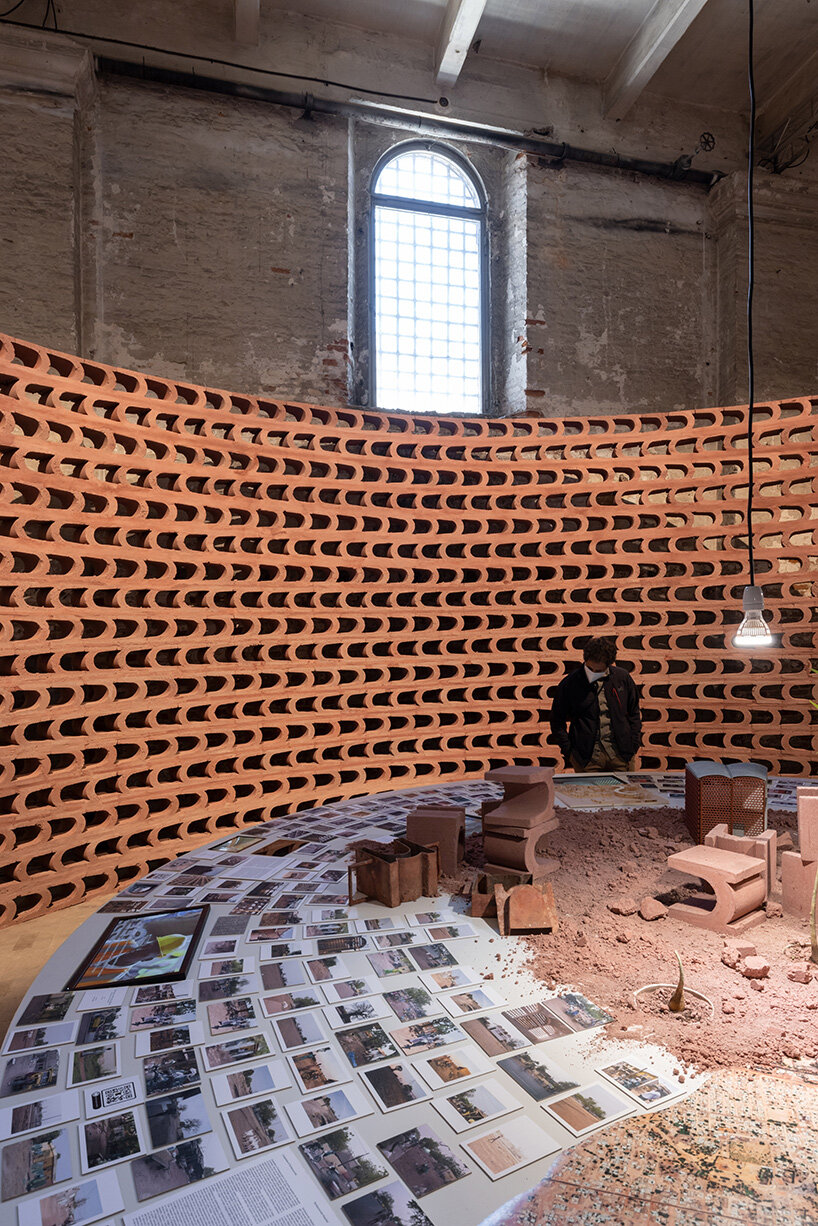 image © iwan baan
the exhibition also includes a sample of the hospital's lattice-like brickwork, which blocks the hot sun, facilitates air circulation, and lends the hospital its distinctive recurrent visual motif. to realize the hospital, manuel herz collaborated with local leader dr. magueye ba. the duo depended upon the expertise of the community, working almost exclusively with craftsmen and engineers from tambacounda and the surrounding villages — thereby helping to provide employment and support for the rural economy.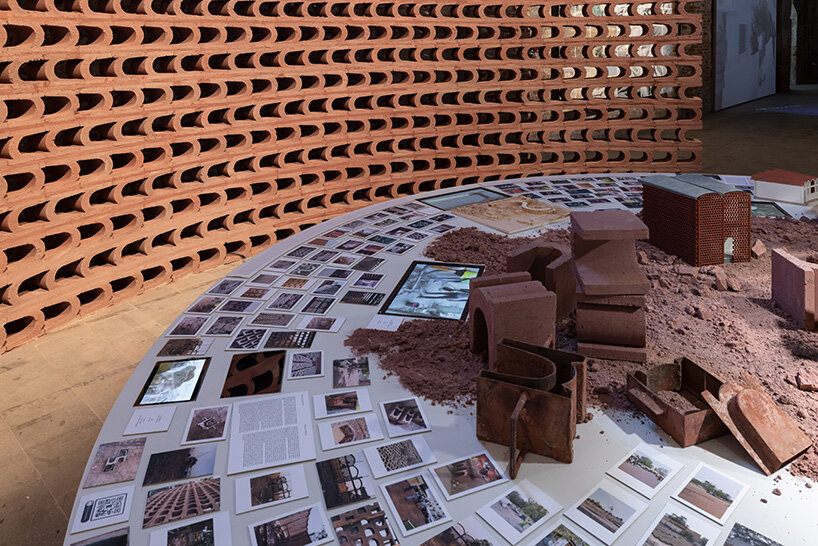 image © iwan baan
the project was conceived by the josef and anni albers foundation and le korsa, a non-profit organization established by nicholas fox weber (director of the josef and anni albers foundation) to encompass the philanthropic initiatives of the foundation in rural senegal. key projects have included the 'thread' cultural center and the village elementary school in fass, both designed by toshiko mori architect.
see here for designboom's previous coverage of the tambacounda hospital, and follow our ongoing coverage of the 2021 venice architecture biennale here.