PARTISANS and BPD quadrangle employs bold parametricism in the design of its 55 yonge tower in downtown toronto. the tower is defined by its soft lines and sinuous curves, from its playfully-designed bubble-like facade, to the monumental arcade at the level of the street, to its overall profile which undulates above the skyline. the project will introduce 66-stories of mixed-use programming to the city's financial district, including workspace, retail, and nearly 500 residential units. marking a collaboration between the toronto-based architecture firms and real estate developer H&R REIT, the new icon will replace two existing towers — one of which was realized in 1958 by canadian modernist architect peter dickinson with page + steele architects — as a response to the rapid growth of the city.
images courtesy of H&R REIT
the entirely torontonian team at PARTISANS, BDP quadrangle and H&R REIT, will ensure that 55 yonge introduces inspiring and high quality architecture to the city's skyline. the team notes that an important part of supporting the economic vitality of the neighborhood is the continued provision of inviting commercial space. the proposal will do just that, replacing the outdated office spaces of the existing buildings with contemporary and improved workspaces. at the same time, the team recognizes that the pre-existing towers remain inaccessible and uninviting to the public. the new tower at 55 yonge will improve this condition by activating the street level with a new public realm including two levels of retail space.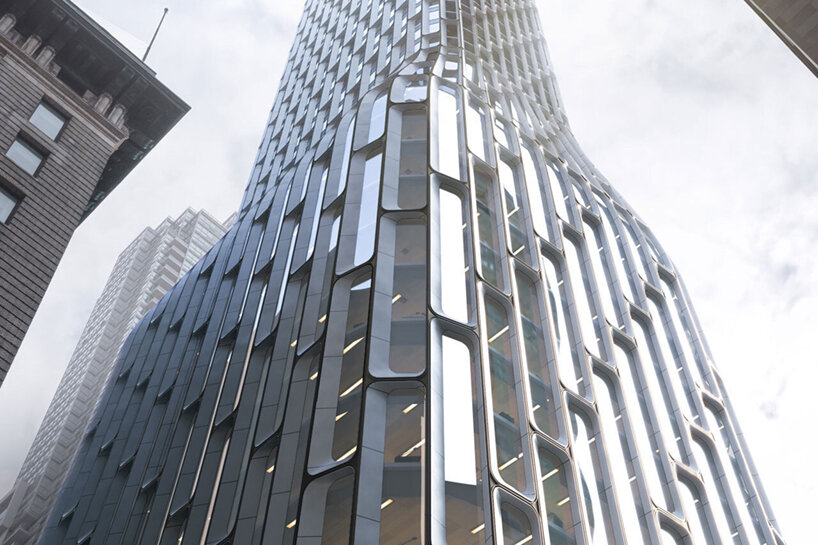 with its new tower at 55 yonge, PARTISANS and BDP quadrangle seek to offer a holistic space for torontonians to work, live, and spend time. with these functions all consolidated within the same building, together with its proximity to transit options, the new development will meet the needs of the continually growing and densifying city. while the team is still in its planning stages and seeks approval for the site's rezoning, the designers and developer welcome public feedback on the yonge street tower.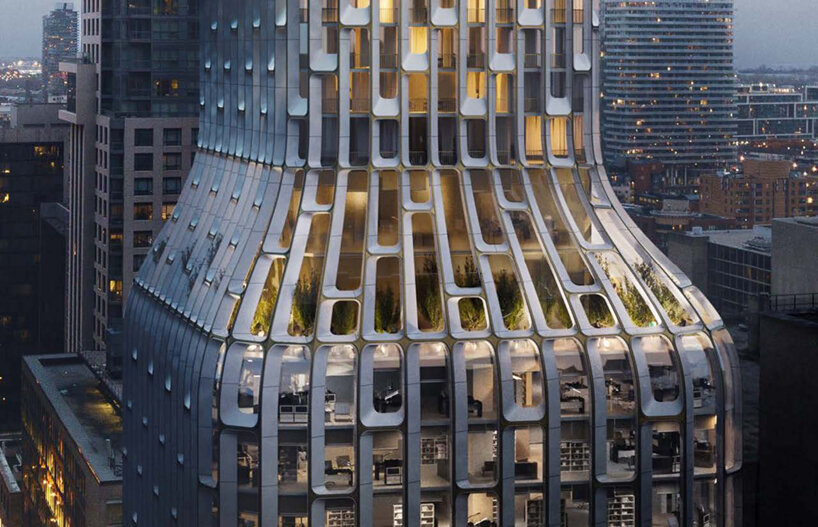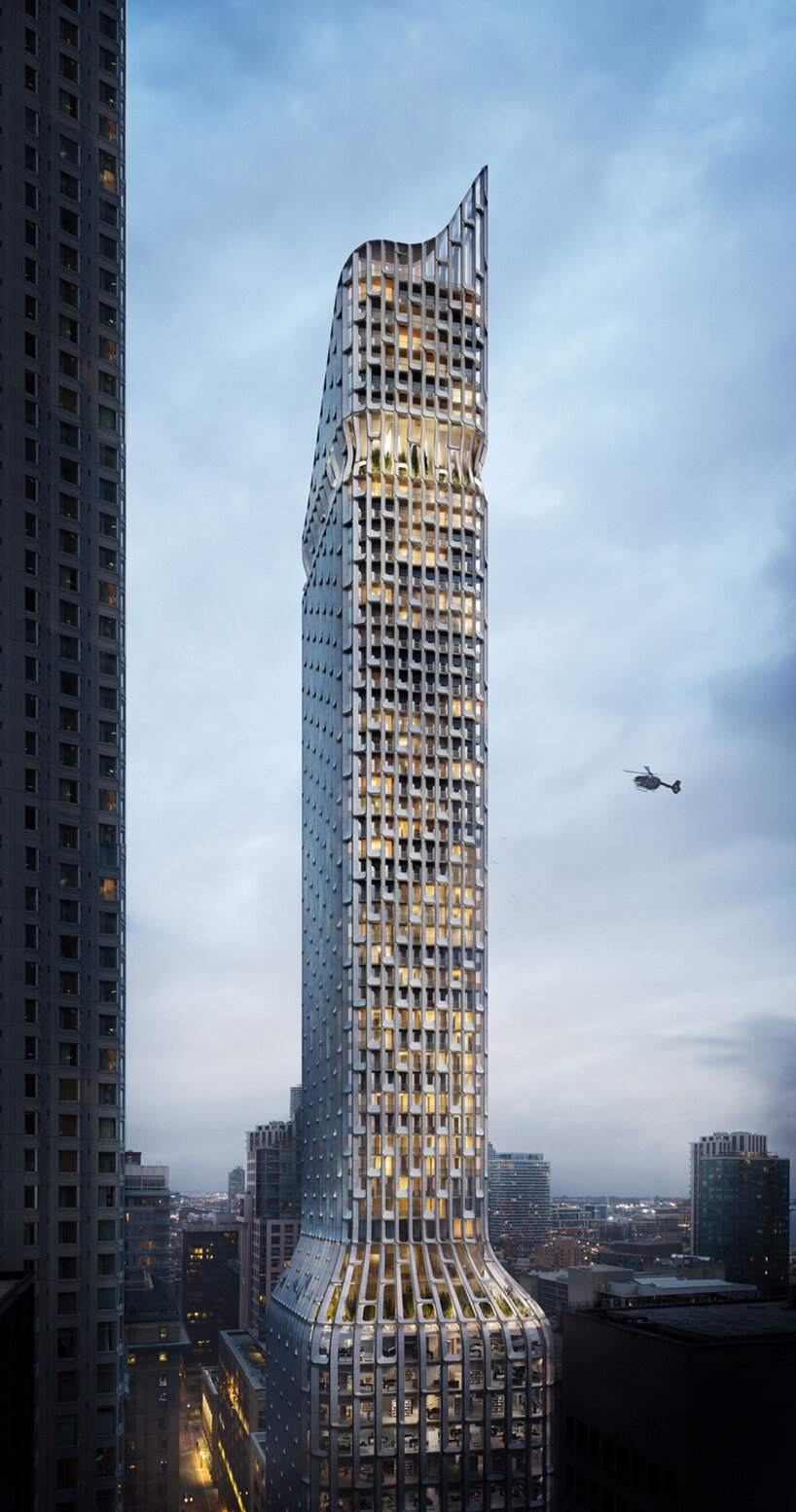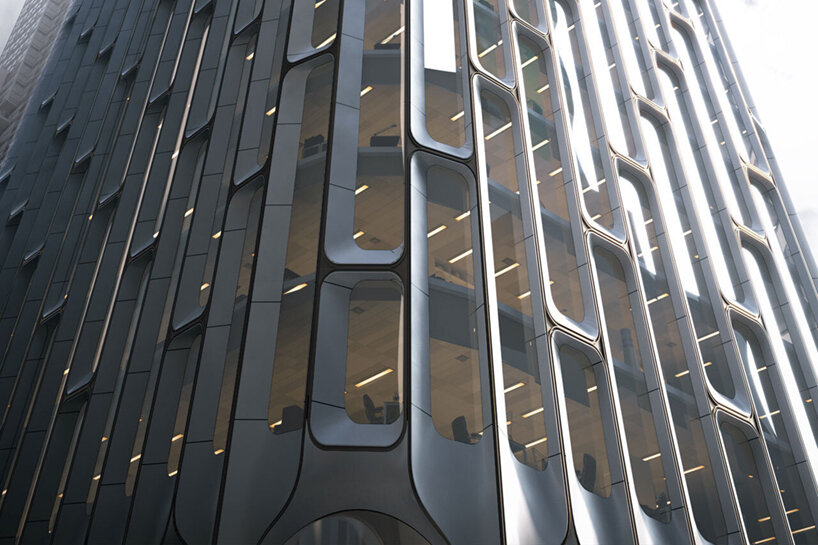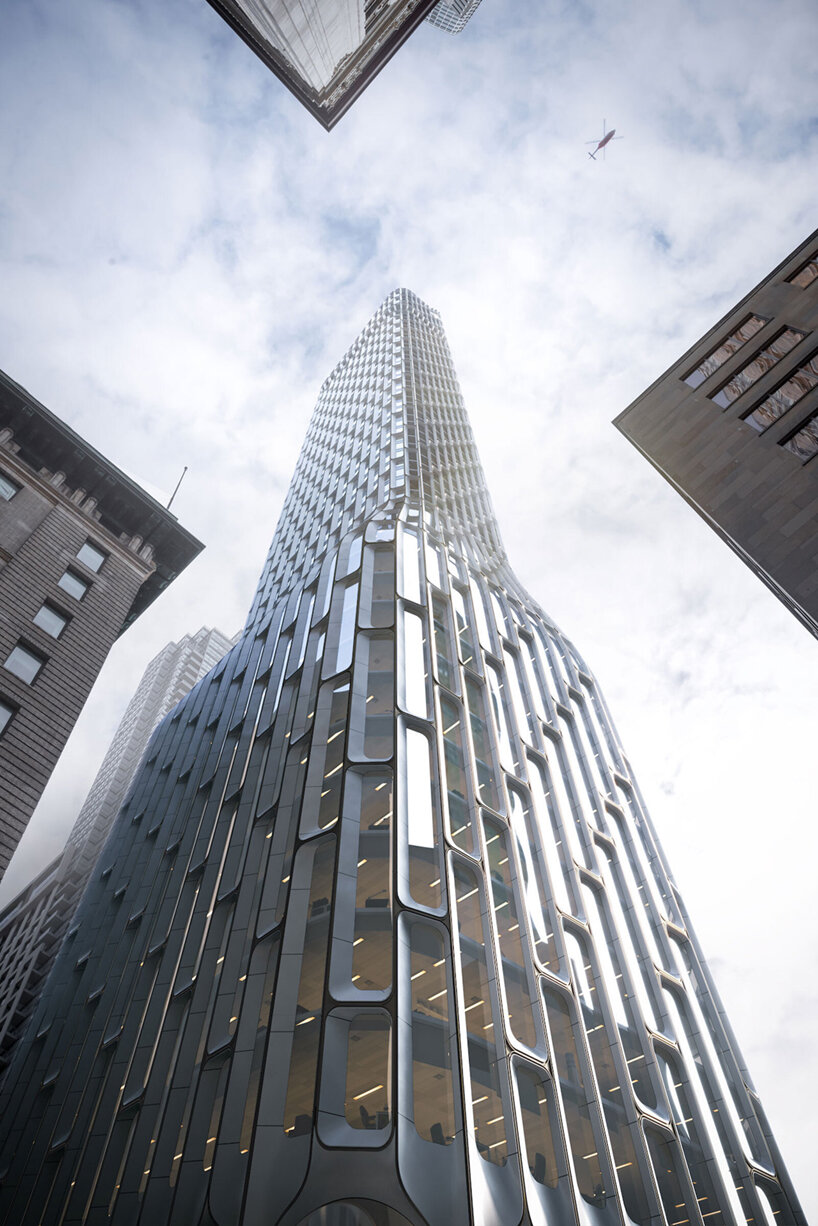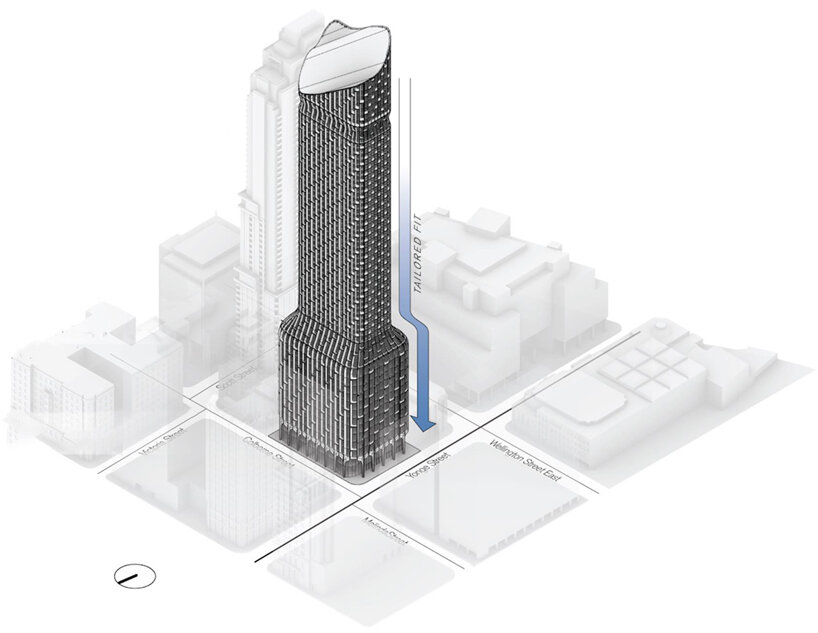 project info:
project title: 55 yonge
location: 55 yonge street, toronto, ontario
design architects: PARTISANS, BDP quadrangle
developer: H&R REIT
heritage architect: ERA architects
architect of record: BDP quadrangle
landscape architect: janet rosenberg & studio
engineering: COUNTERPOINT ENGINEERING, EQ building performance inc., SLR consulting limited, mcclymont & rak engineers, inc
planning: bousfields
transportation, infrastructure: BA consulting group ltd.
urban design: janet rosenberg & studio