le consortium-land — le consortium museum's department for research and experimentation/architecture, social issues and environment — is invited by curator hashim sarkis to 'how will we live together?' the 17th international architecture exhibition; the venice architecture biennale 2021, from may 22 to november 21. it will present grancey-le-château, a world at the edge / patrick berger's birds' pavilion, an original installation conceived as the preview for an ever-evolving ethological architectural site that is the only one of its kind in the world. it was initiated in 2018 by le consortium-land in the town of grancey-le-château, burgundy, france.
image © designboom
from may 2021 onward at the venice architecture biennale 2021, the birds' pavilion's double by patrick berger will be exhibited, accompanied by a short movie offering a perspective on the genesis and philosophy of the grancey-le-château's ethological site, with vincianne despret, a science philosopher. the area is one of the first constantly evolving ethological architecture sites in france and the project was born in it from the following observation: architecture can be the vehicle for a symbiosis between species.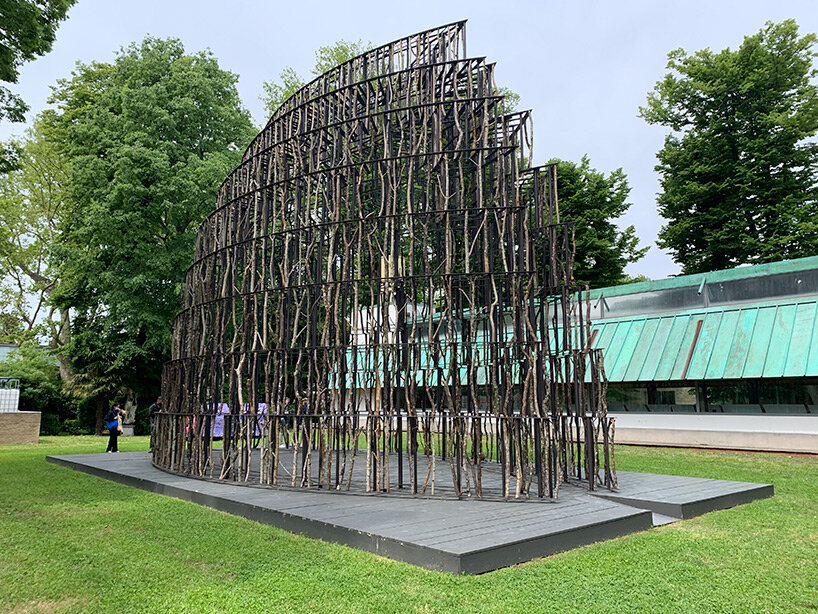 image © designboom
instigated by patrick berger's impetus and in conjunction with the nouveaux commanditaires (new patrons) program established by the fondation de france, alongside the residents of grancey-le-château, le consortium-land has invited aristide antonas (greece) and junya ishigami (japan) to imagine architectural constructions based on the relationship between humans and animals, considered from various angles. the guest architects conceived their habitation projects as an intermediate between human and animal architecture, whether by building for animal use or by tapping into the lessons learned from animal architecture to benefit an equal relationship between species.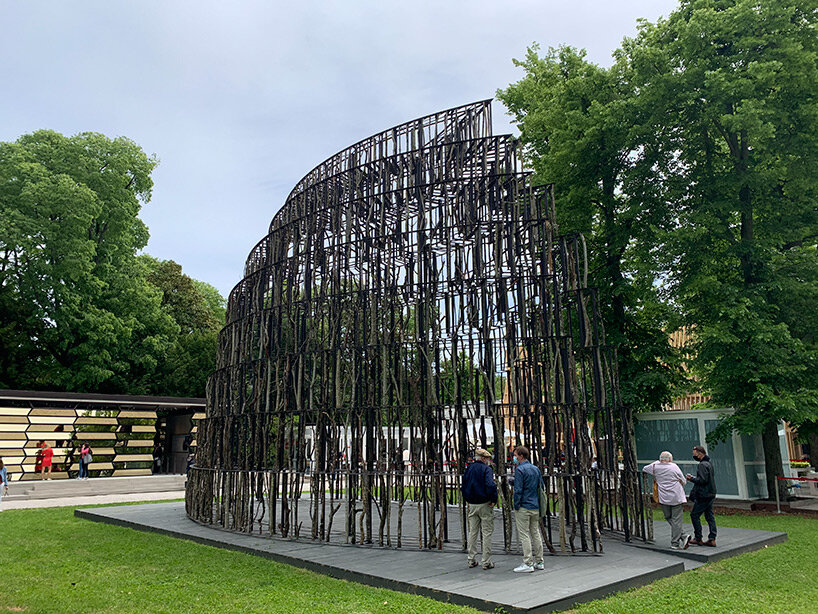 image © designboom
at the core of the development of the grancey-le-château site, is an ethological direction, ethology being the scientific discipline that studies the behavior of species, including the human species. this experimental model proposes to define in the long-term future housing projects for differentiated, peripheral territories and geographies, whether in france or elsewhere.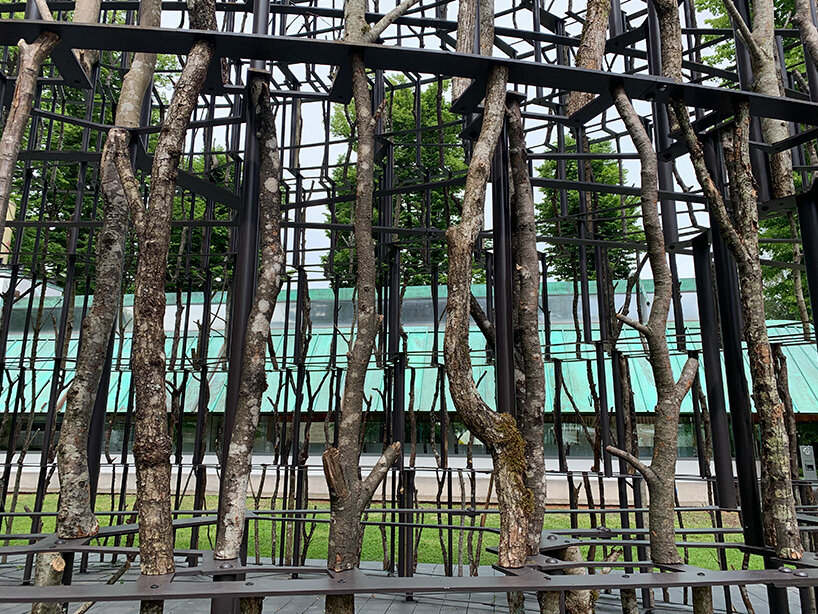 image © designboom