tumble down the rabbit hole and explore wonderland with the 'alice: curiouser and curiouser' exhibition at the V&A museum, london from may 22 – december 31, 2021. visitors wander through an immersive, fantastical journey as the display celebrates one of the most imaginative stories, written by lewis carroll in 1863. it delves into the origins, adaptions and reinventions of the book, evolving from a manuscript and intricate illustrations into a global phenomenon spanning film, performance, fashion, art, music and photography. amongst over 300 objects set designs and more, the exhibition's mesmeric experience welcomes the museum's first virtual reality partnered with HTC VIVE arts – to see wonderland through alice's eyes.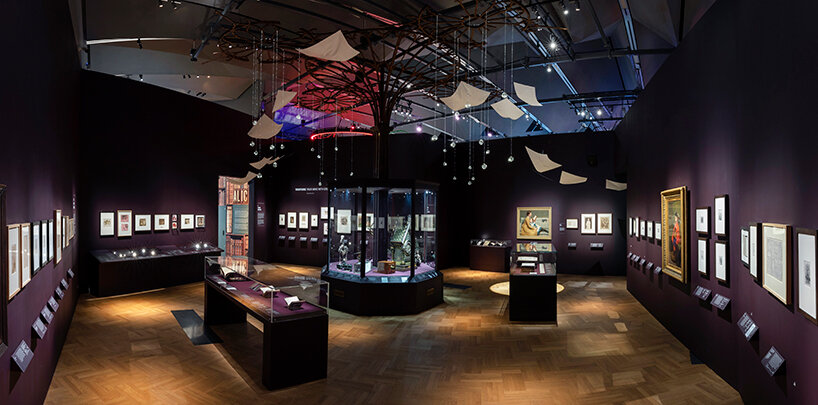 all images courtesy of the V&A museum, london
'alice: curiouser and curiouser' begins with a magical descent into the V&A's subterranean sainsbury gallery – a tumble down the rabbit hole if you will. visitors join 'the golden afternoon' in the first section, creating alice, which traces the origins of the story. in a typical museum display, objects and photographs allude to the book's victorian setting, from politics to inventions like the kaleidoscope and more. the fascination of charles dodgson – the author's real name before using the latinized pseudonym lewis carroll – with logic, puzzles and games soon become clear, although it is an apparent irony as wonderland seems to be a chaotic place of paradox. the original handwritten manuscript and illustrations by john tenniel are proudly put on show.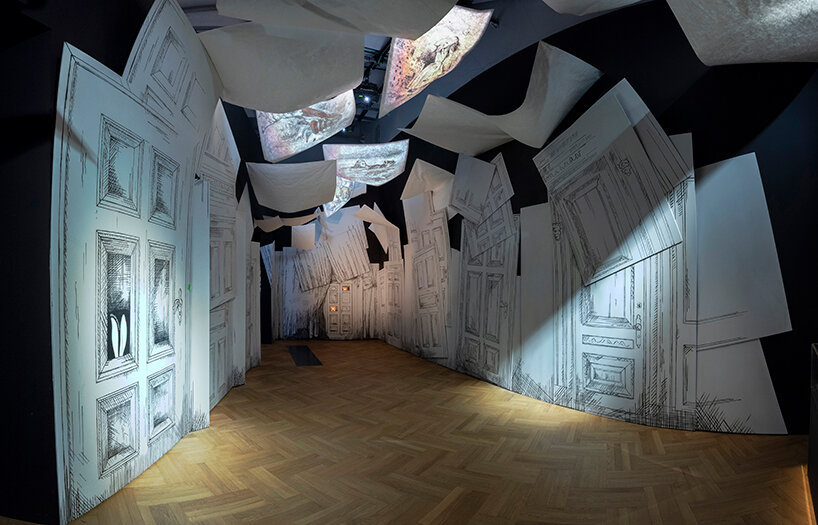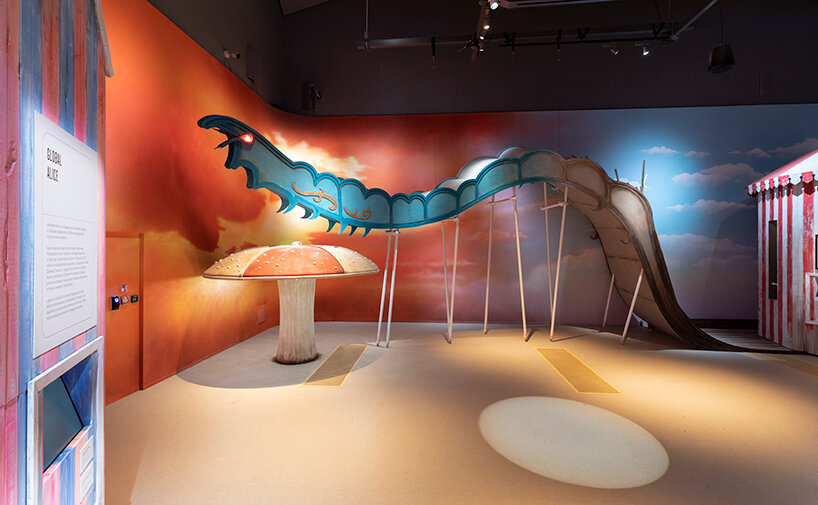 as visitors explore the exhibition, the story evolves from manuscript, firstly, to merchandise, games and lantern slides before moving to the big screen with film adaptations, including walt disney's iconic 1951 film. filming alice charts the creative development on screen, designs, animations, scripts and costumes. staging alice looks at the dance, music and performance whereas being alice explores the modern-day fascination of wonderland in art, science and popular culture. these range from imaginative stage costumers by the royal opera house, fashion from iris van herpen, and photography from tim walker.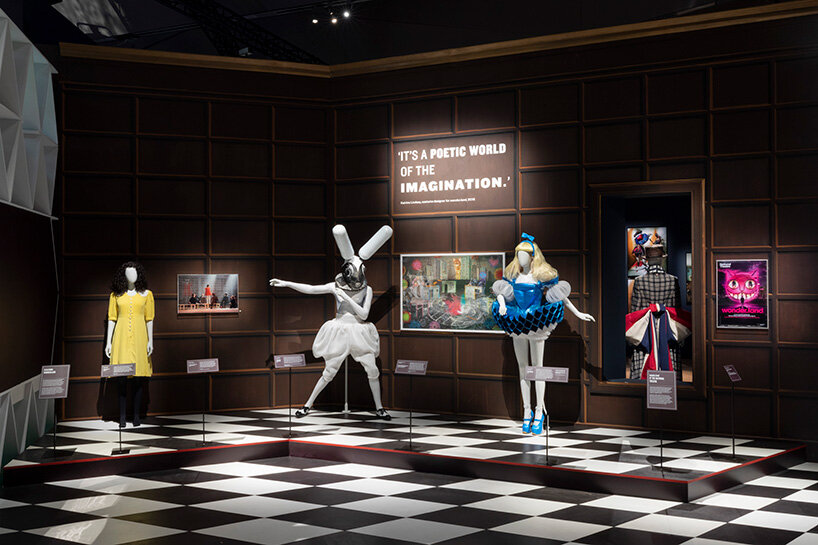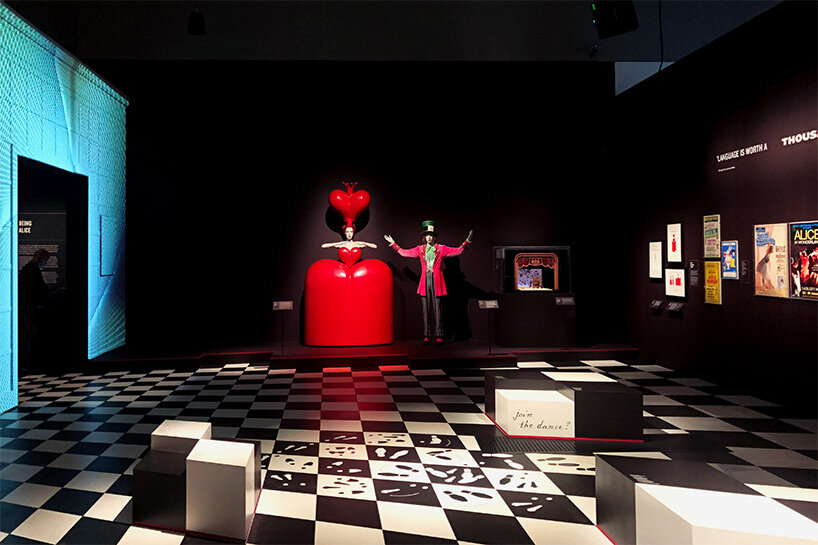 bob crowley's towering costume for the queen of hearts from the royal ballet's 2011 production
image © designboom