Reopening this month: Mãos, the restaurant at Blue Mountain School, a rarefied six-story art, craft, and fashion hub in London's Shoreditch. We visited back in 2018 when the six-story showcase debuted. Today, we're returning for a new look at the two dining rooms, each filled with design ideas we'd like to borrow—or just stare at.
Blue Mountain School takes its name and attitude from North Carolina's famous experimental art school that flourished in the thirties and forties. It's the latest project of creative couple Christie and James Brown (see their equally eye-opening New Road Residence in Whitechapel, a Georgian townhouse  for rent). For Mãos, they enlisted young, experimental chef Edoardo Pellicano, who is from Portugal (Mãos means "hands" in Portuguese), and American jack-of-many-trades designer Tyler Hays of BDDW to create an experience that's exalted at every level. Join us for a look.
Photography courtesy of Blue Mountain School.
There's one seating a night for a maximum of 16 who are treated like dinner party guests by chef Pellicano and team. Originally furnished with a single communal table (see it Before here), the main room now has small tables that can be spaced. The Charred Comb-Back Windsor Chairs are by Remodelista favorite Christopher Howe.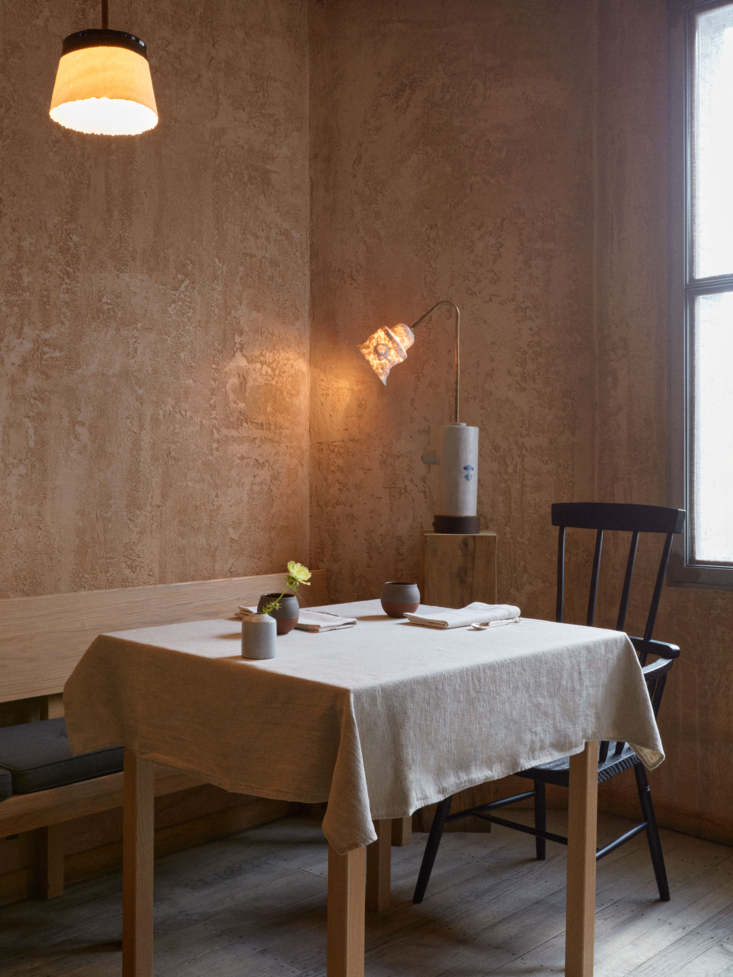 Mãos reopens on May 19 and is now accepting reservations.
More plaster and tile inspiration: