ho chi minh city-based MIA design studio completes its ethereal 'straw pavilion' as a venue for architectural events. upon first visiting the site, the team felt immediately the presence of nature, of various plants and greenery, and the need to assert it throughout the design. the structure celebrates its natural surroundings, an oasis within the urban context, with a light and ethereal presence atop its site. suggesting a hazy cloud with no distinct profile, the timber construction appears to blur and dissipate outward.
images by trieu chien | @trieuchien
the team at MIA design studio completes its 'straw pavilion' as a new architectural landmark among ho chi minh city's thu duc district. the team sought to create a structure that would blend itself into its environment, with its design driven to enhance experiential elements of mixing, lightness, hiding, and penetration. the resulting structure recalls the organic condition of a mound of straw sitting among a garden. although seemingly chaotic, the straw-like timber elements follow a strict gridded organization, maintaining a perpendicular relationship with one-another.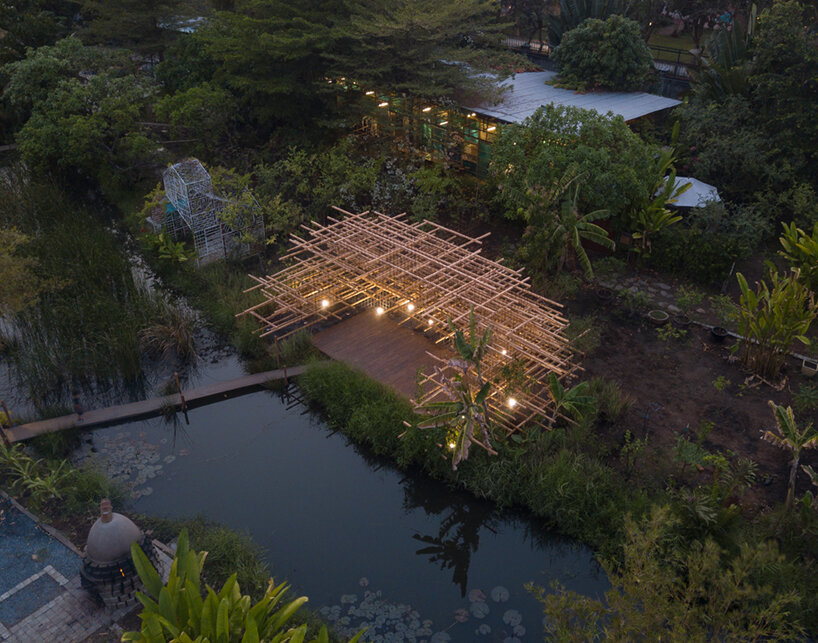 MIA design studio curates its straw pavilion to recall the image of memory, one that belongs to the vietnamese countryside. the work of architecture seeks to return these memories to its visitors, and touch the hearts of those people who see it. the pavilion further stands as an entity that is able to completely blend itself into its nature context. the team elaborates: 'not parading around shapes as well as materials, we hope it is able to appear and disappear with time slightly with no direct interaction to the garden itself. in the most perspicuous way, this is a structure which does not damage the one existing, it blends in smoothly.'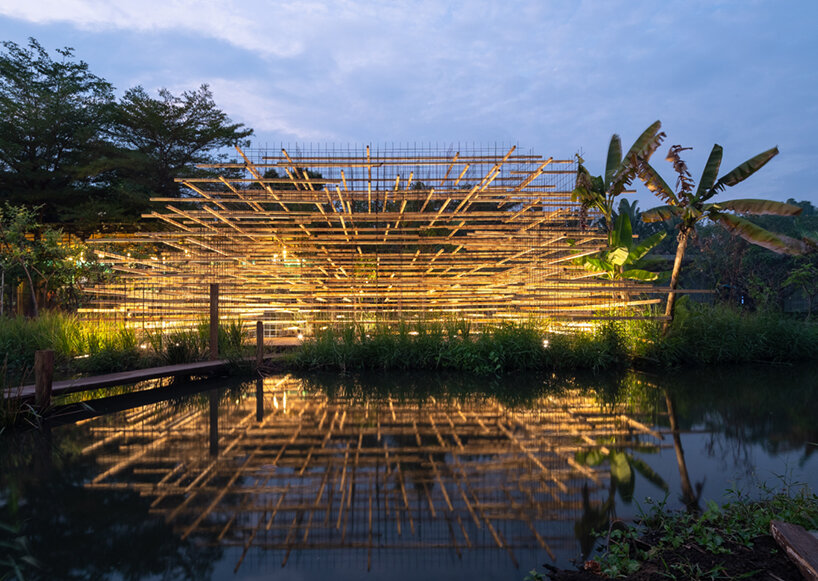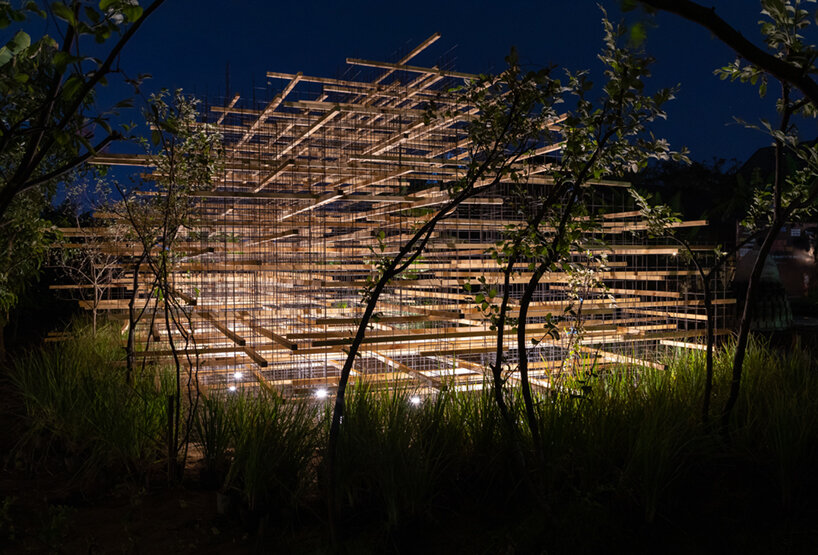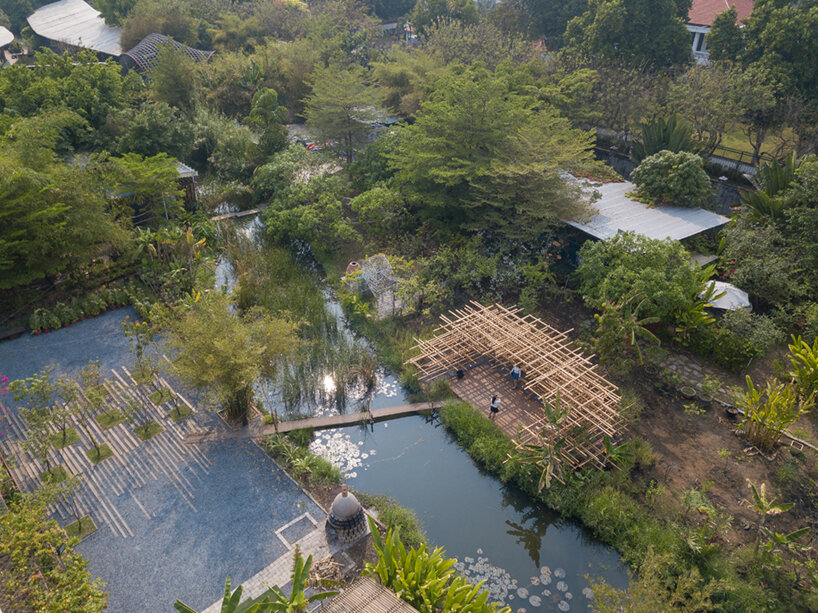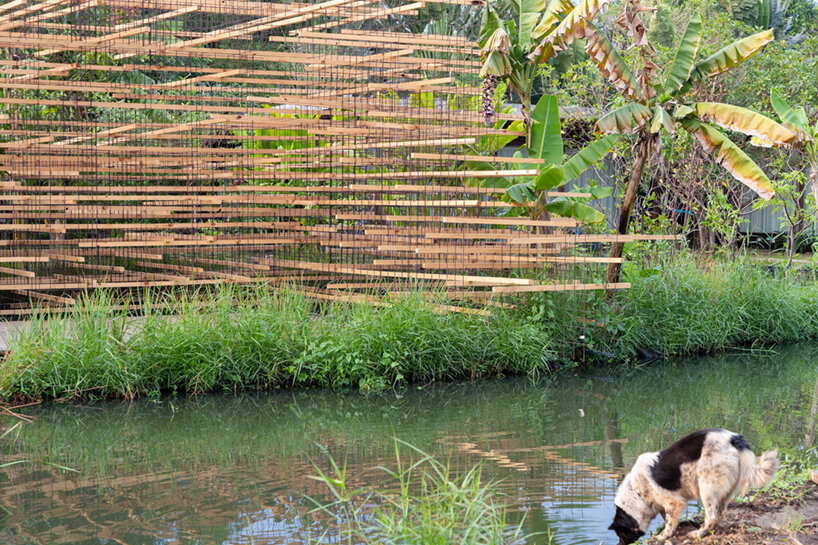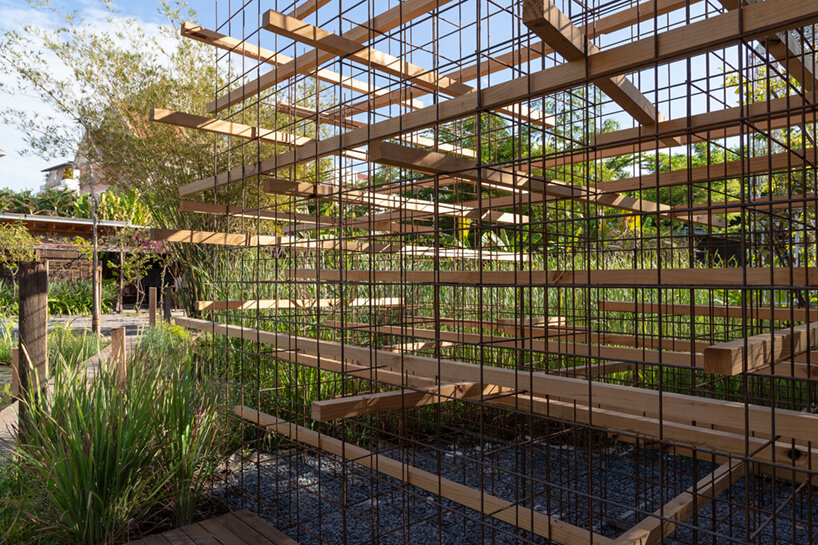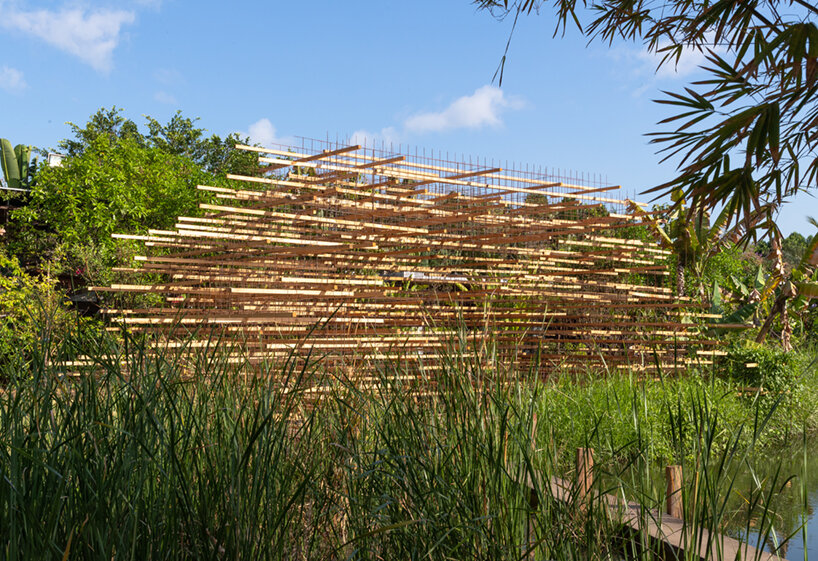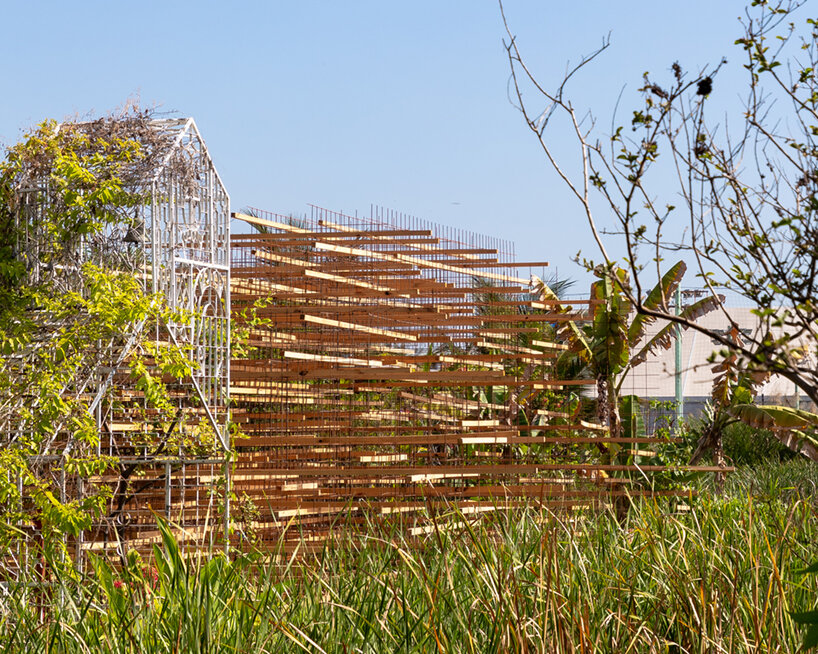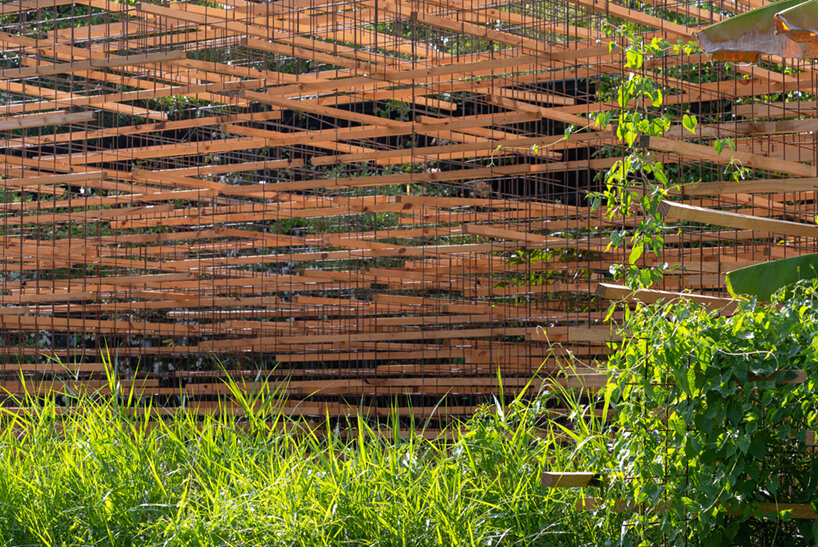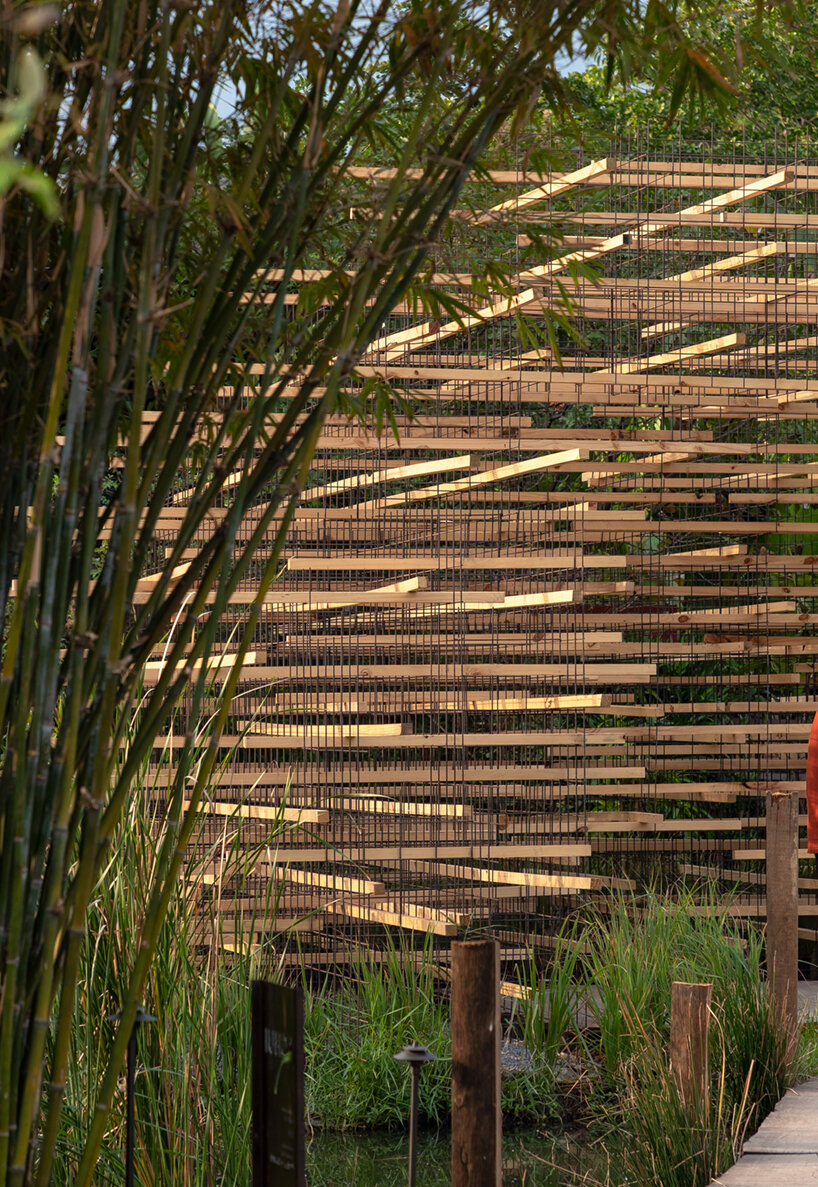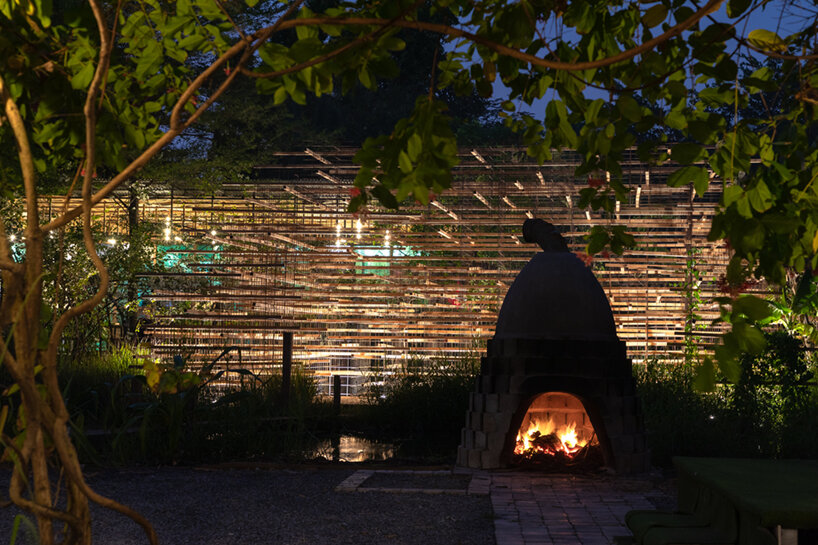 project info:
project title: straw pavilion
architecture: MIA design studio
location: thu duc, HCMC, vietnam
completion: january 2021
photography: trieu chien | @trieuchien