story architecture realizes its 'alone house' for a single client along a compact lot in ho chi minh city. the dwelling is characterized by its efficient use of space within its dense urban context along with its softened edges and sculpturally designed form. the narrowness of the house is a result from the condition of its site, fit within a small alley. the client commissioned the dwelling as a retreat from the pressure which comes from life in the city involving work, traffic jams, and living expenses. the house introduces a contemplative and inward-looking paradise, a place of respite from the surrounding environment.
images by ming bui
although the built area of story architecture's 'alone house' is small, the design team optimizes its use of the space. while maintaining an inward-looking atmosphere, each room is opened outward to a light-filled courtyard to suggest a more lofty interior. the interiors further open in the vertical direction, taking the form of a 'floor vent' which introduces a continuity between spaces and avoiding a cloistered condition. in the bedroom, this floor vent connects to the open sky so that the occupant can gaze watch the moon before falling asleep before waking up to the early sunlight.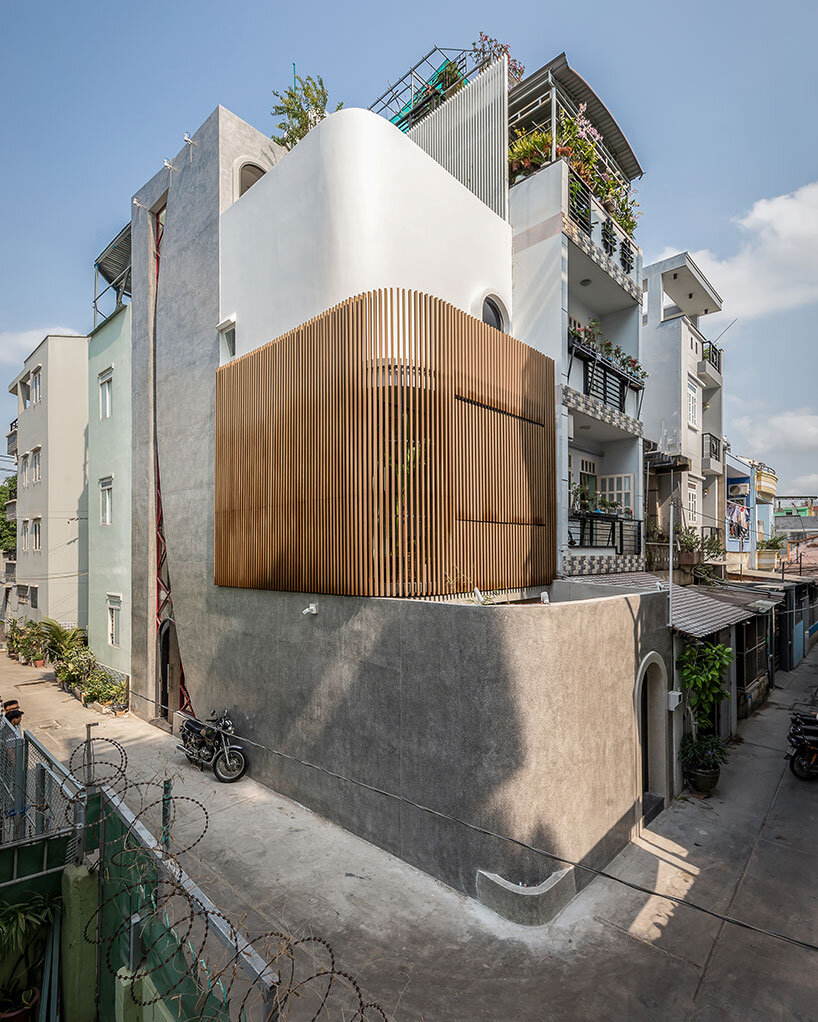 story architecture designs the facade of its 'alone house' with a large, gesturally curving window. this aperture illuminates the main stair which serves each level of the dwelling, while introducing an element of graphic interest. an open-air courtyard and green space is attached to the kitchen and dining area, offering a relaxed atmosphere and helping to free up the view in such a small space.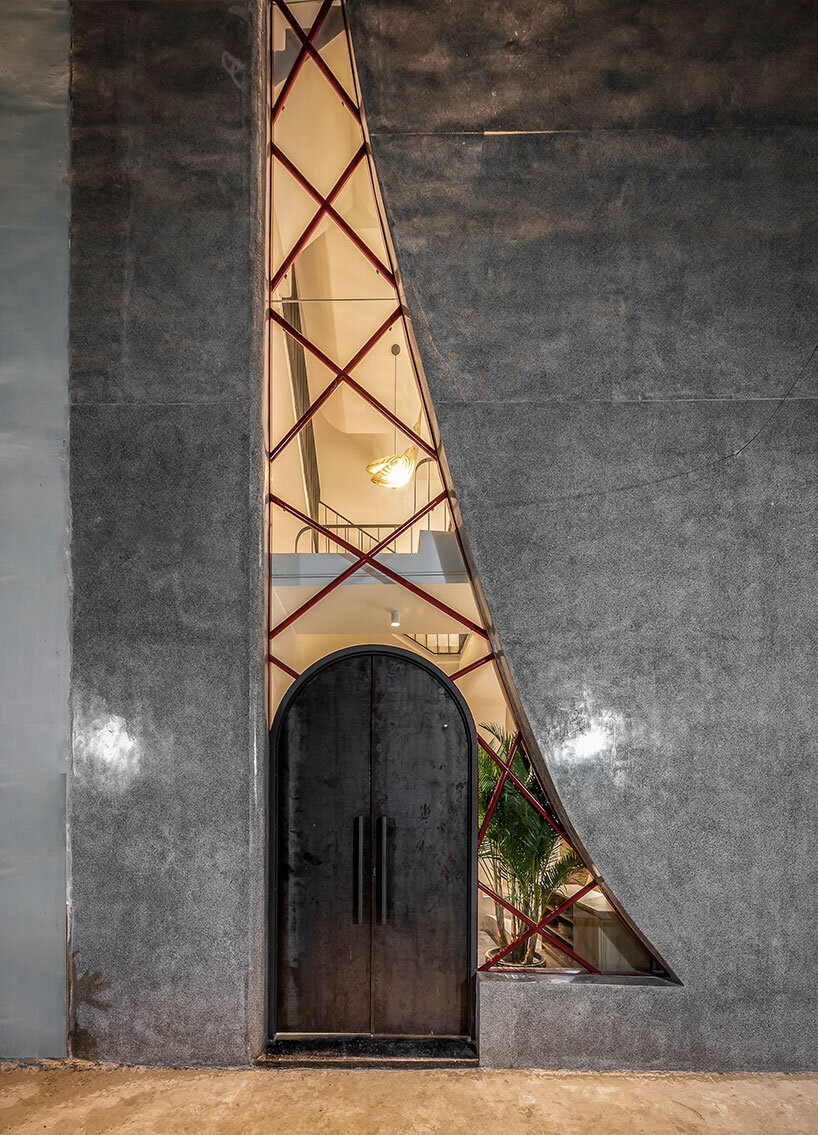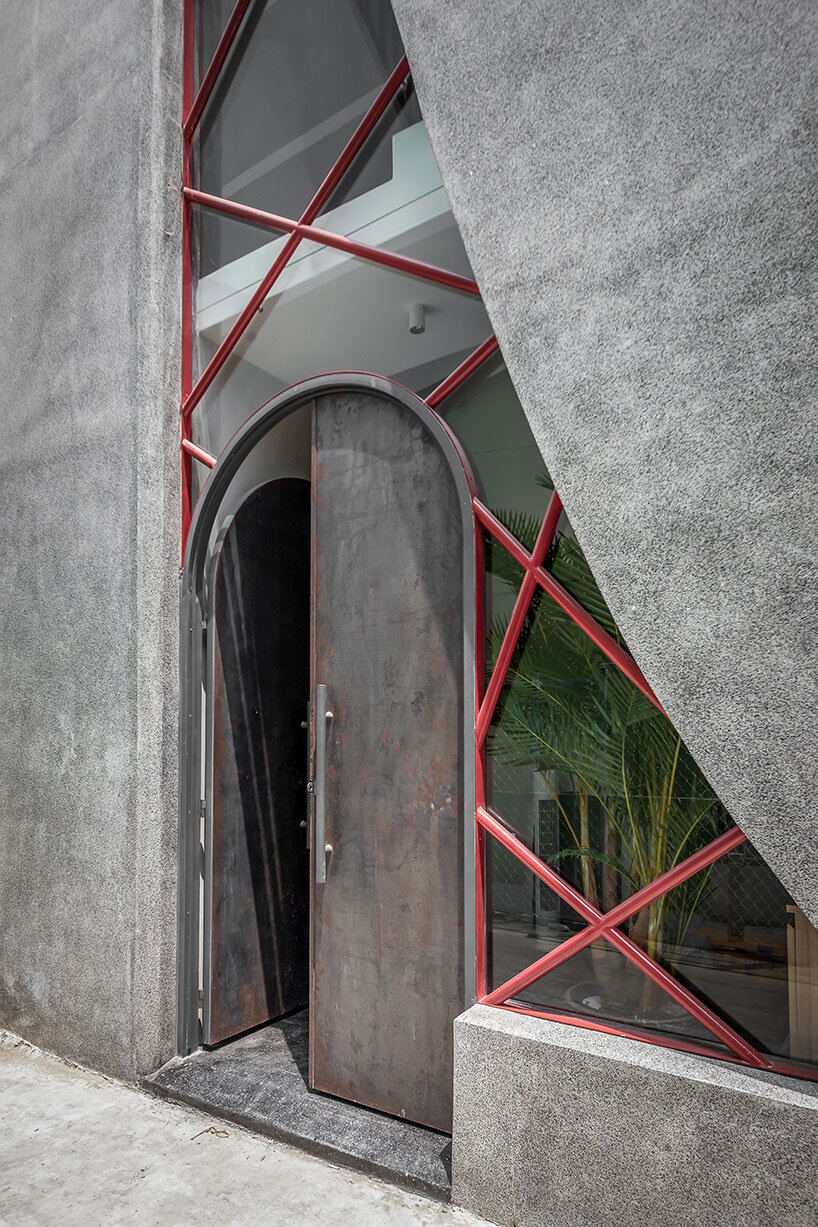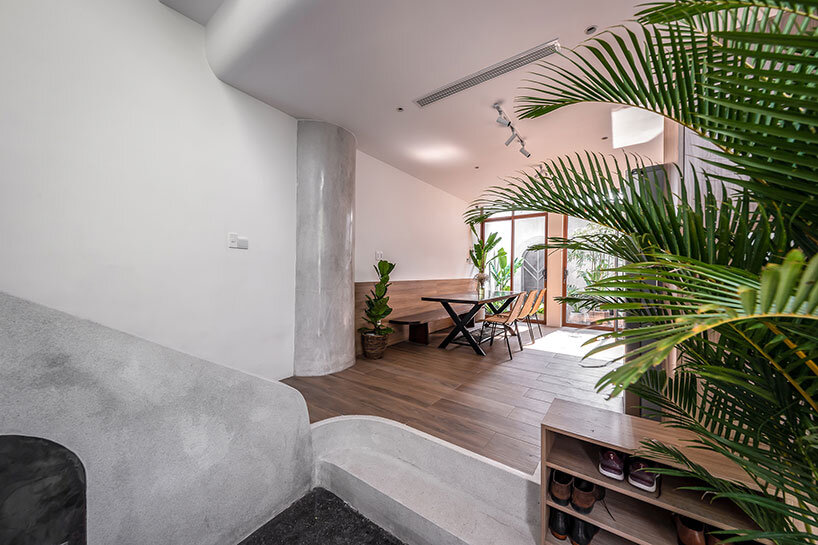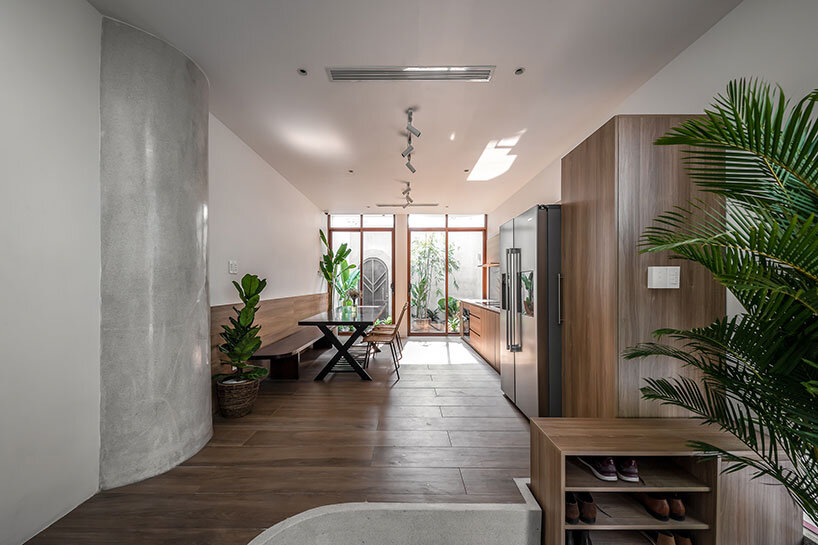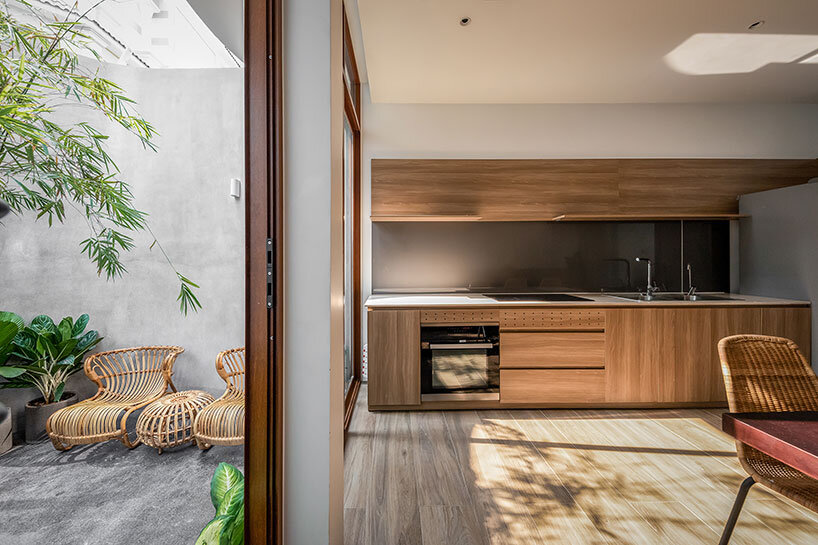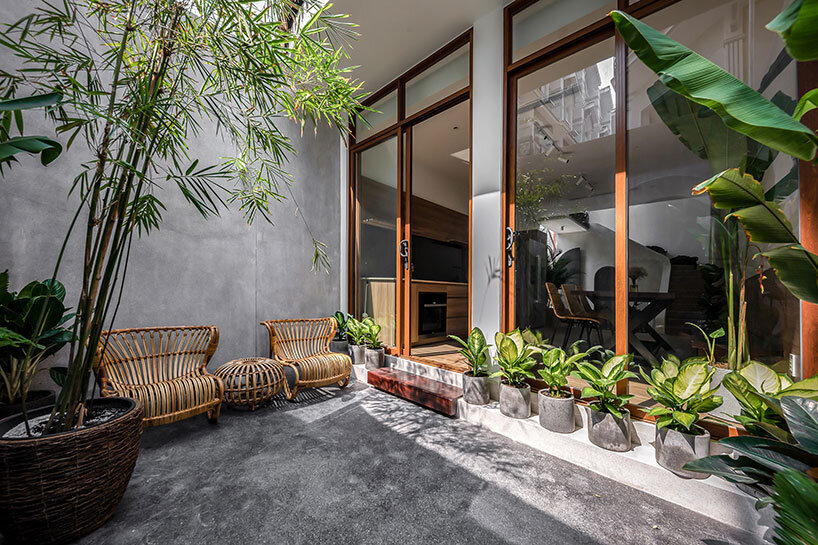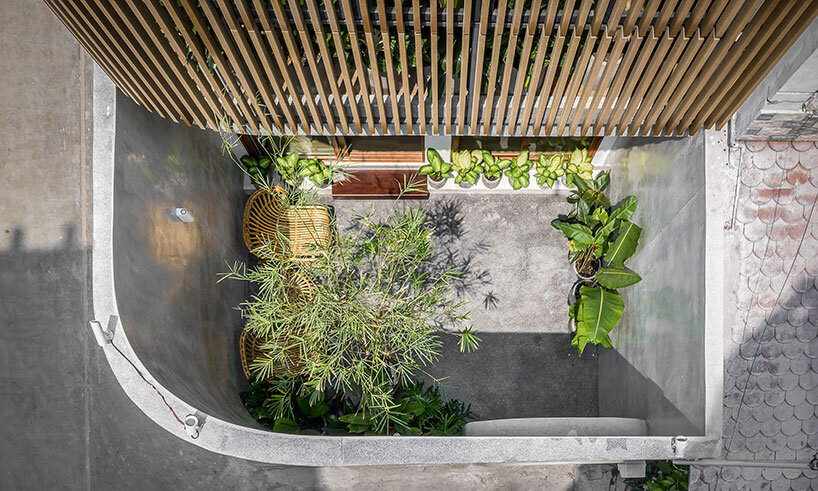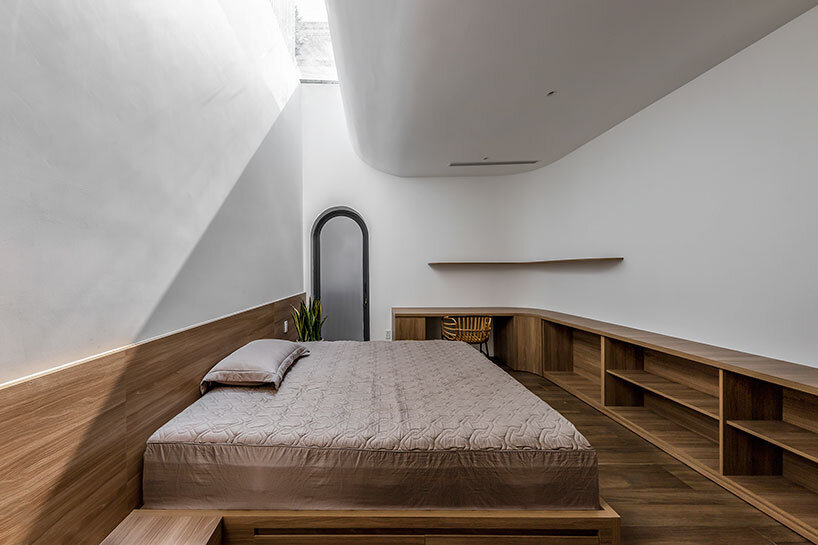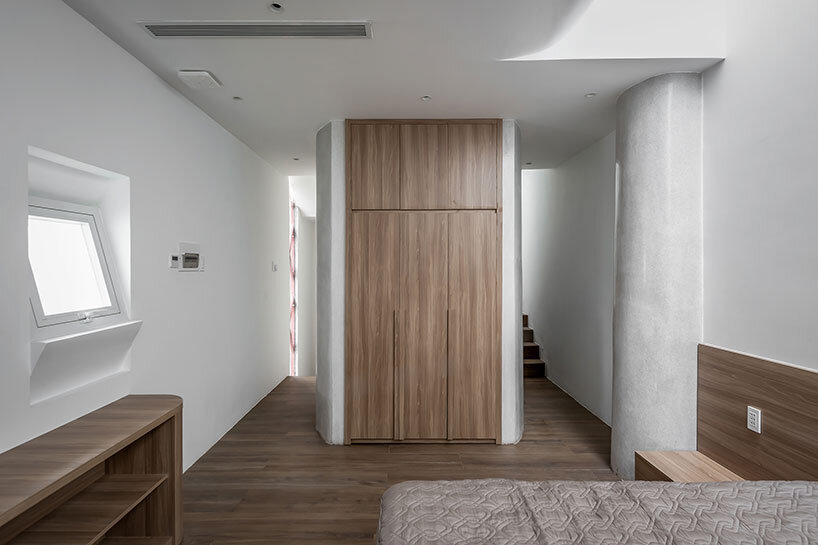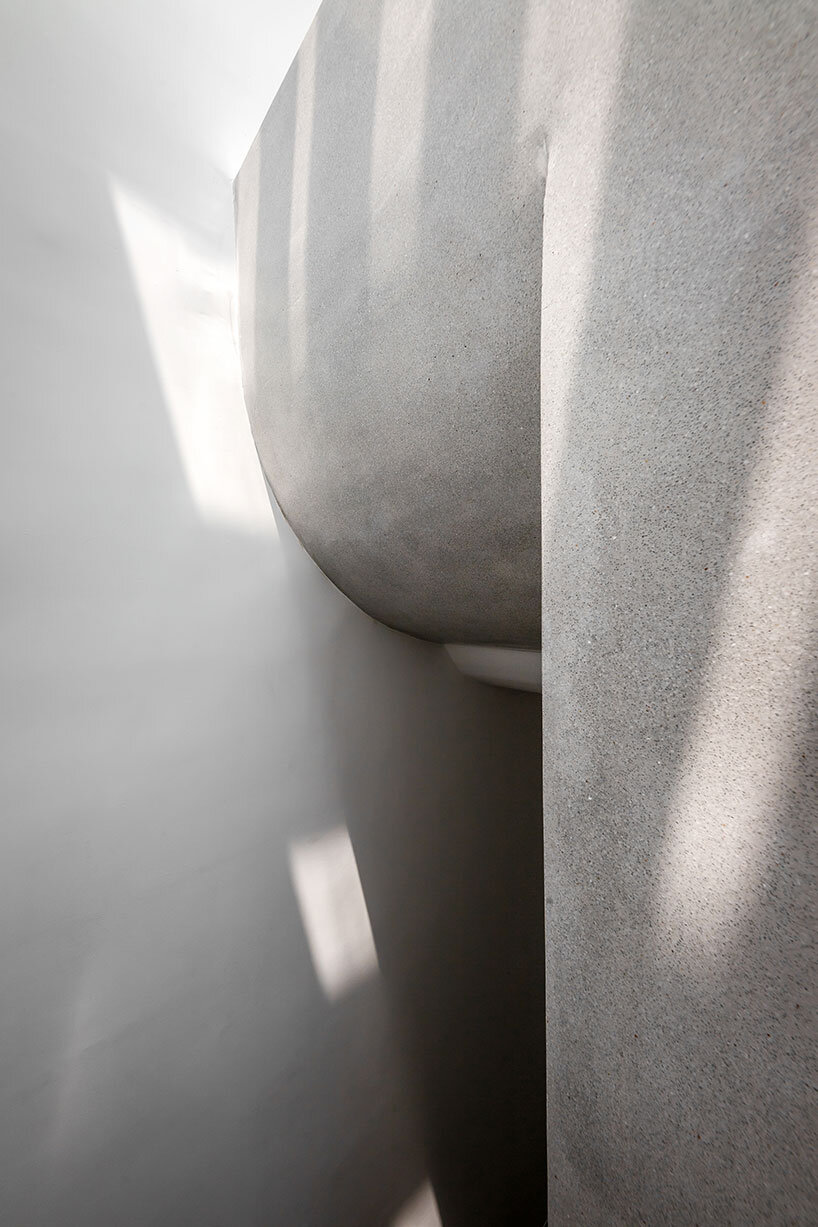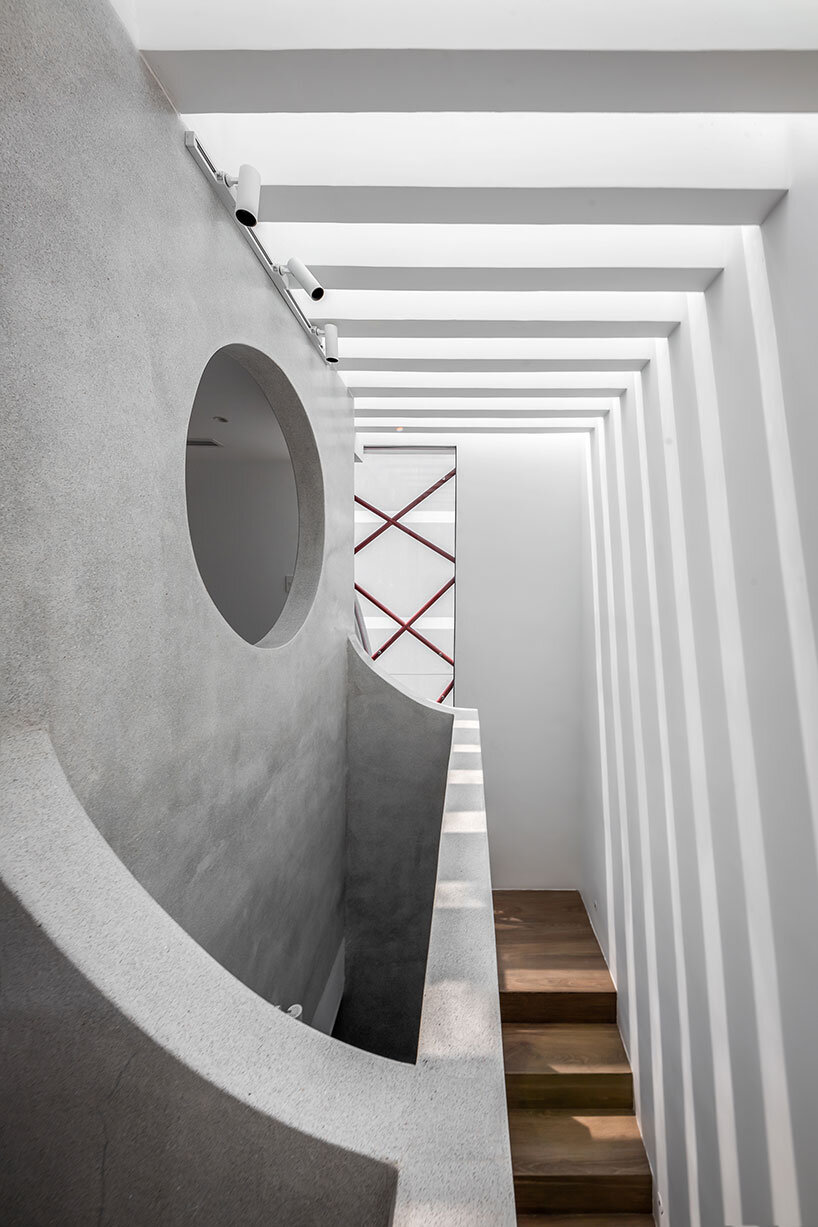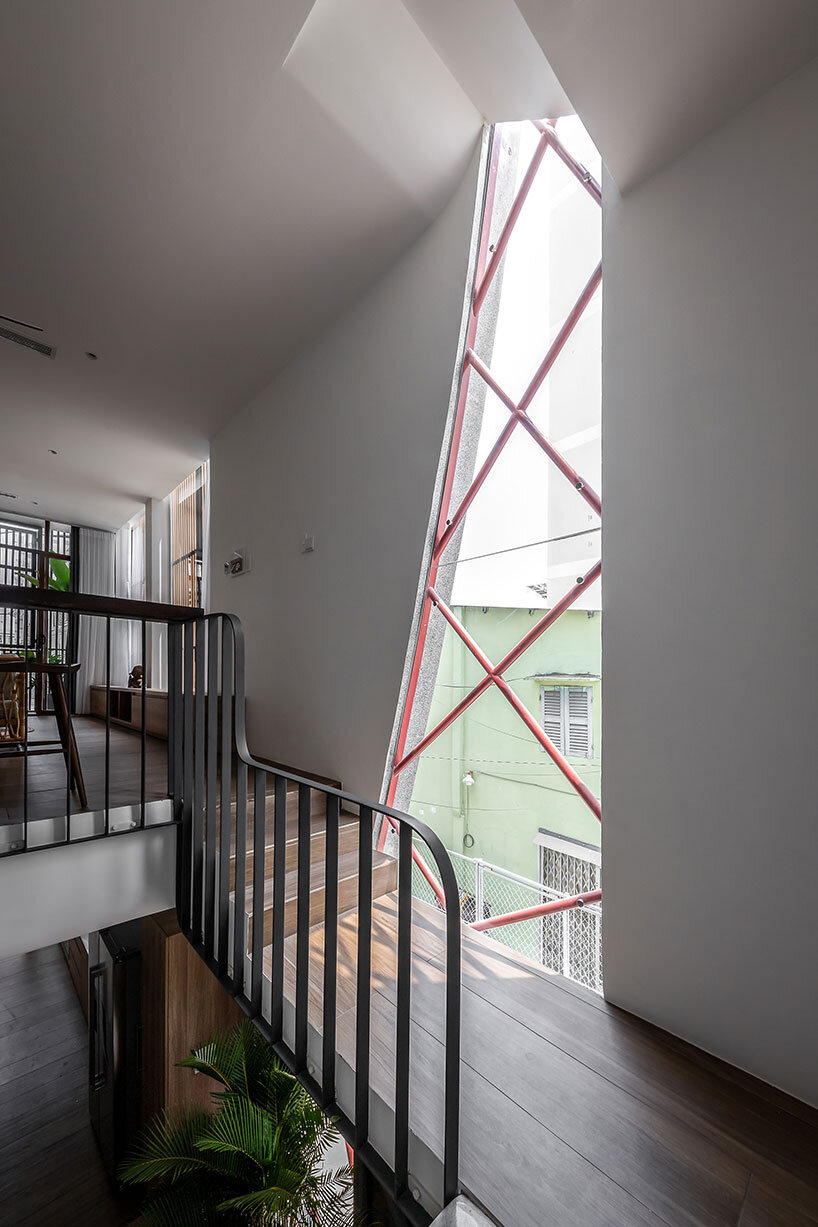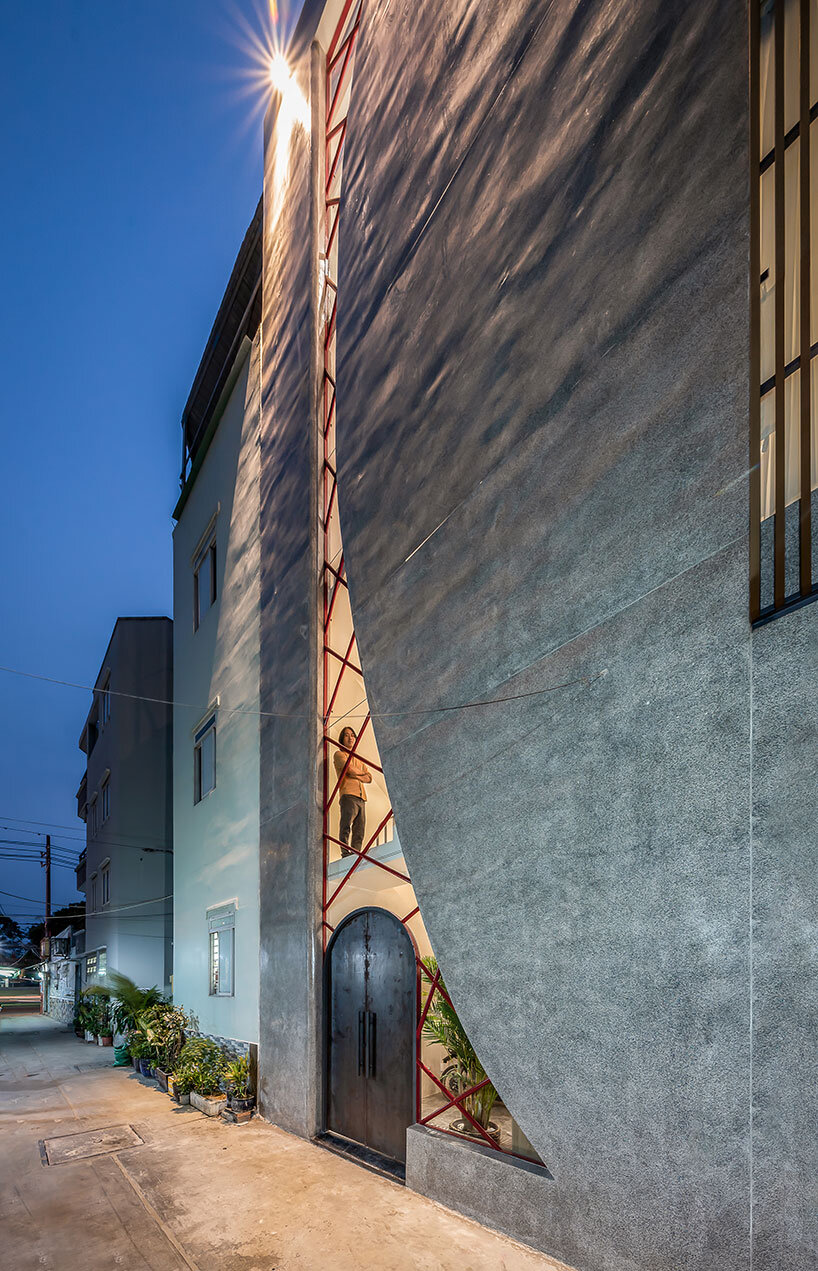 project info:
project title: alone house
architecture: story architecture
location: ho chi minh city, vietnam
completion: 2021
photography: ming bui