ghanaian-canadian artist ekow nimako has rendered an afrofuturistic cityscape in approximately 100,000 black LEGO pieces. spanning over 30-square-feet, the sculpture is a futuristic reimagination of an ancient, bustling west african trade hub. 
images by ekow nimako
dubbed kumbi saleh 3020, the massive black sculpture by ekow nimako tapped into the capital of the medieval kingdom of ghana for inspiration and pays homage by naming the work after it. the ancient city's illustrious past was brought a thousand years ahead to forge a vision of the future of the african country. nimako's work builds on the cultural symbolism, renown scholarship, and architectural ingenuity of the medieval kingdom, offering viewers a more complex picture of the past.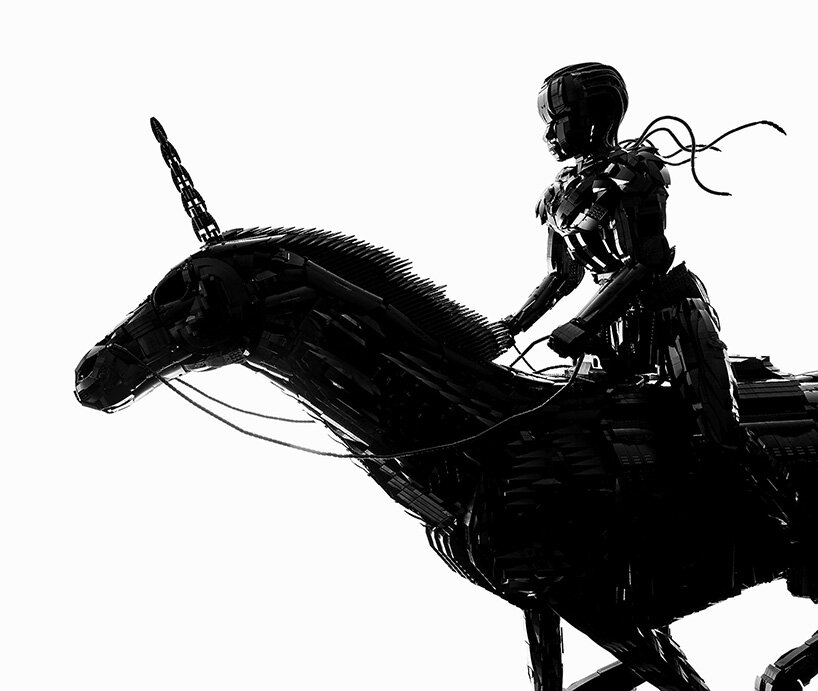 'in both concept and aesthetic, the piece represents an uninterrupted, uncooped narrative of black civilizations that seeks to reclaim histories, reconcile ancestral traumas, and imagine liberated futures for all african peoples,' nimako said in his 2019 artist's statement for the work. 'the afrofuturistic sculpture is situated within the genre's celebration and reimagination of a blackness that is not constructed against the backdrop of enslavement, colonization, and violence. the use of LEGO as a sculptural medium further evokes a futuristic aesthetic to capture architectural forms and elements from the natural world, transcending the medium's geometric form.'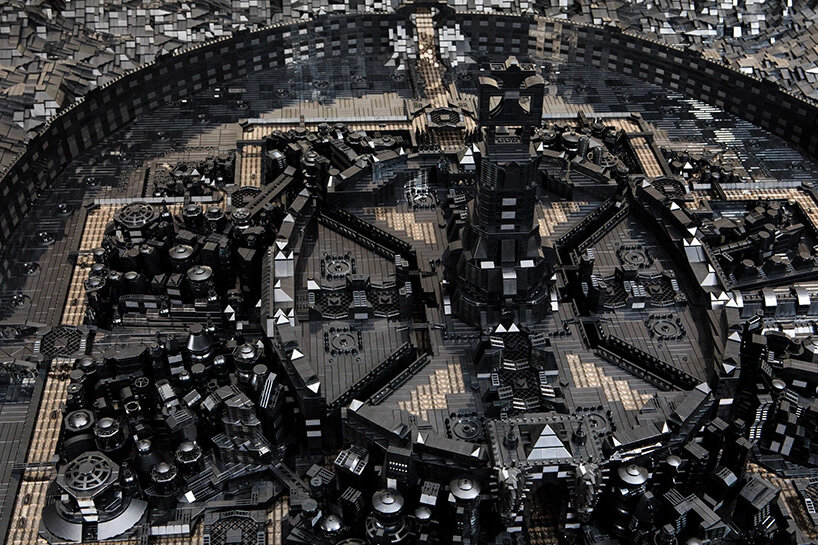 this sculpture is the last chapter in nimako's building black sculpture series. he has been using LEGO pieces exclusively in his practice since 2014 and has cultivated a unique approach to construction with the building blocks, displaying attention to fluidity and form.