nestled along the small costa rican beach town of santa teresa, the sirena house by studio saxe celebrates its forested site. the team was developed the beachfront house to be integrated into the jungle experience while framing the views of the ocean. studio saxe decomposes the mass of the building into a series of pavilions with overlapping roofs that create interesting circulation spaces between the volumes. by de-materializing the volumes, the volume of the home dissipates into its lush surroundings.
images by andres garcia lachner
studio saxe organizes the different programs of the sirena house within the decomposed volumes. pavilions are divided into bedrooms, living spaces, service areas, and together they create a harmony that is weaved together through circulation of indoor and outdoor spaces. this in turn allows the inhabitant to experience the intense natural surrounding every time they have to move from one place to the other. creating the sensation of floating roof-lines, a series of thin columns support the roof planes in a way that they seem as they are floating a combination of steel and wood construction with concrete foundations allow for the lightness of space, and the bleeding of boundaries between the structure and its surroundings.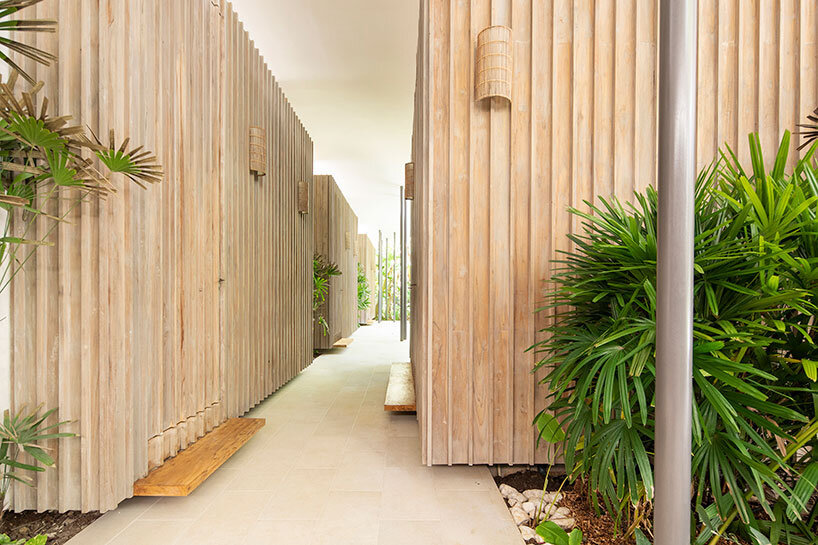 the decomposed organization of studio saxe's sirena house allows for cross-ventilation due to the openness of each cloistered room. the extended roof-lines are carefully placed to protect from the sun and the rain through a process of bioclimatic design which analyzes the sun patterns, winds, and precipitation to create comfort without the use of energy. an array of sustainable systems such as rainwater catchment, water recycling systems, energy generation, and clever design makes this project a pioneer in sustainable tropical architecture that has passive design at its core.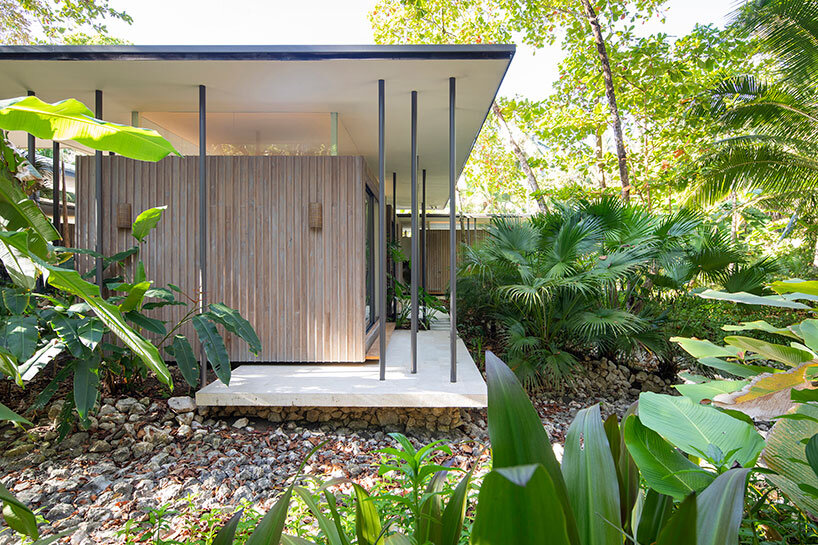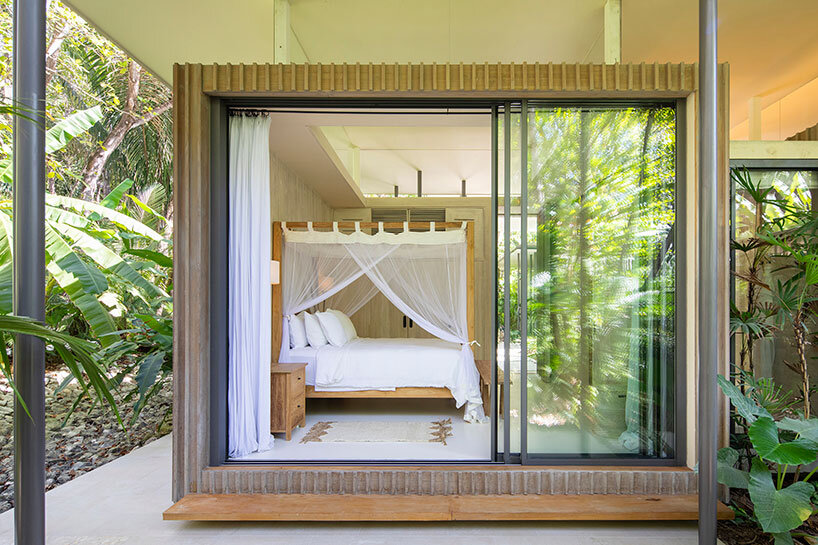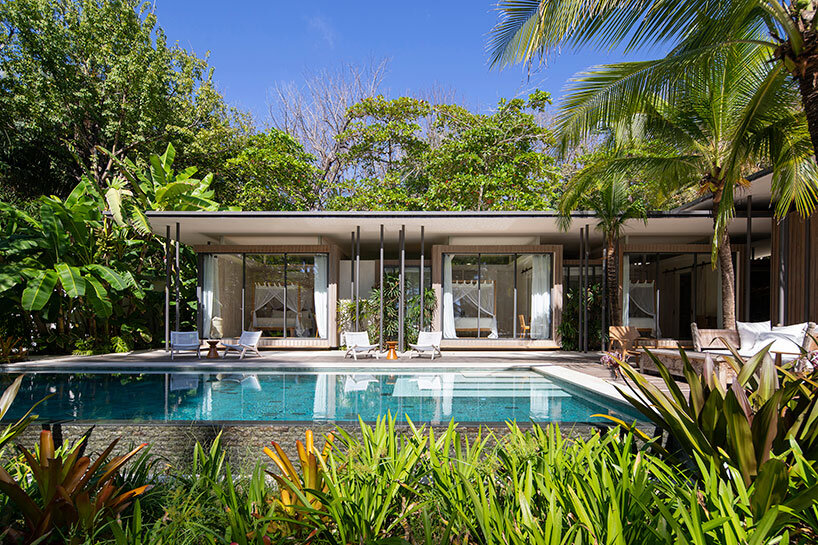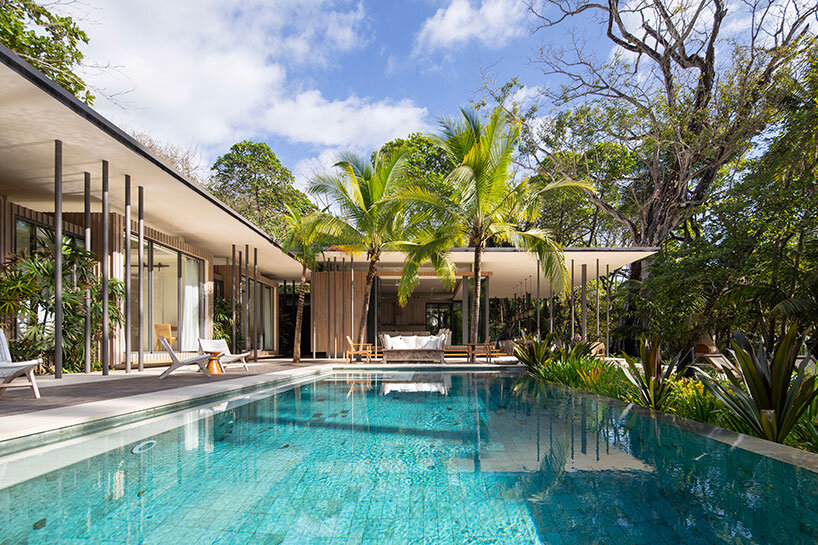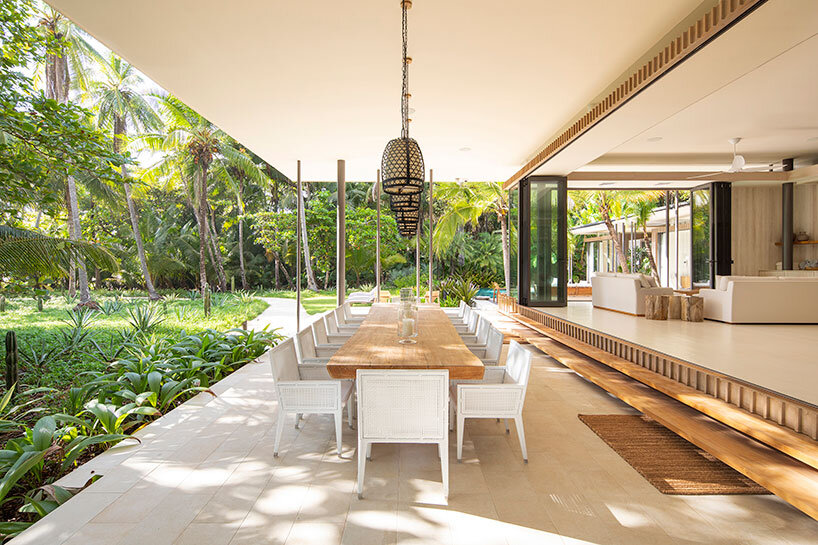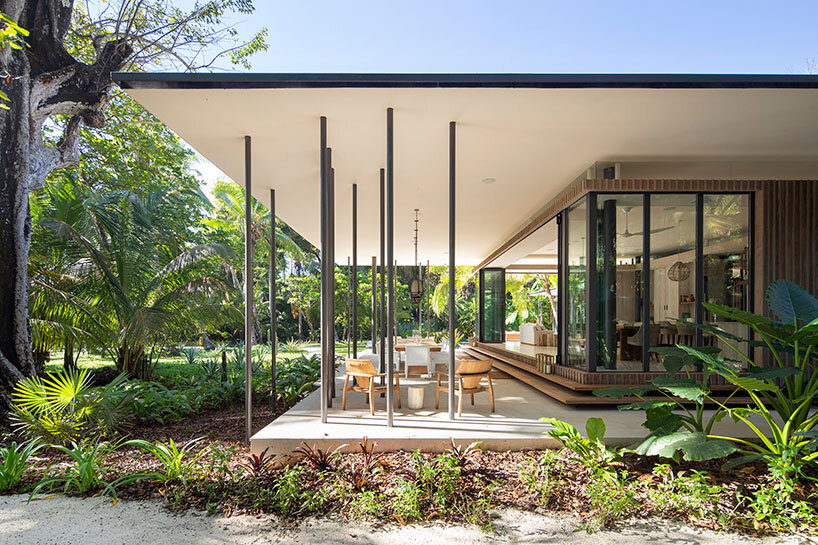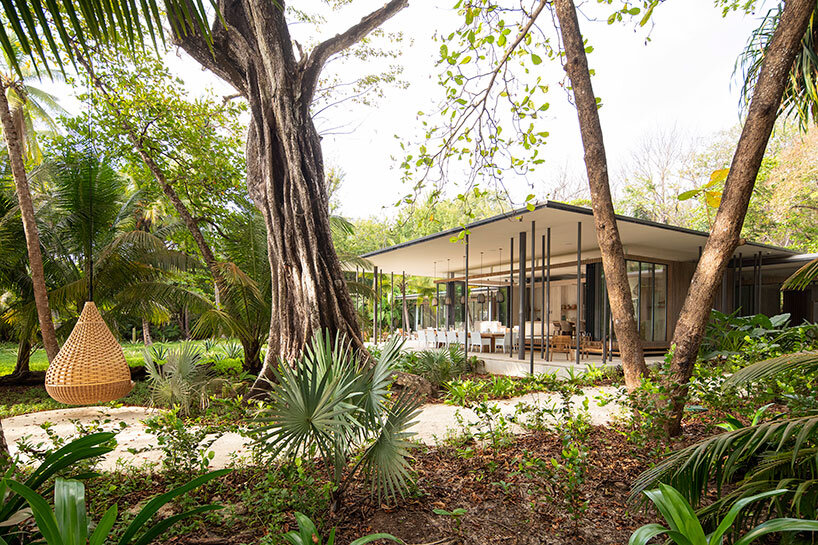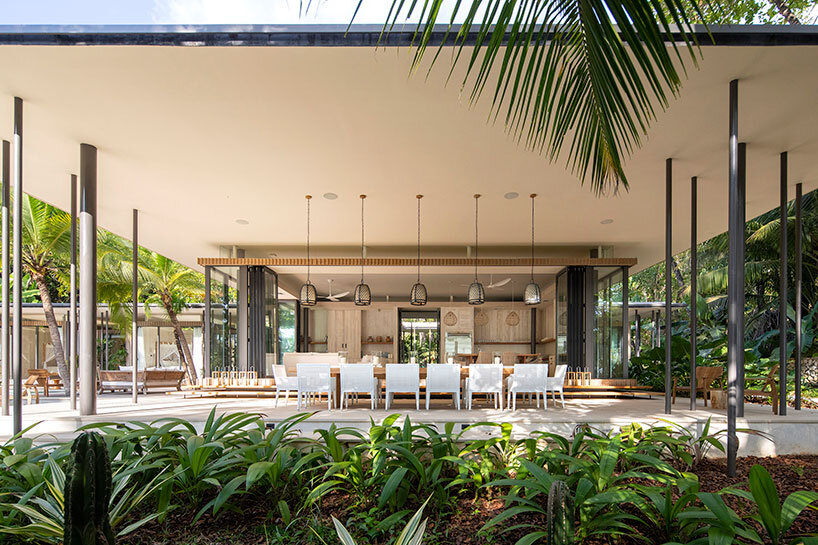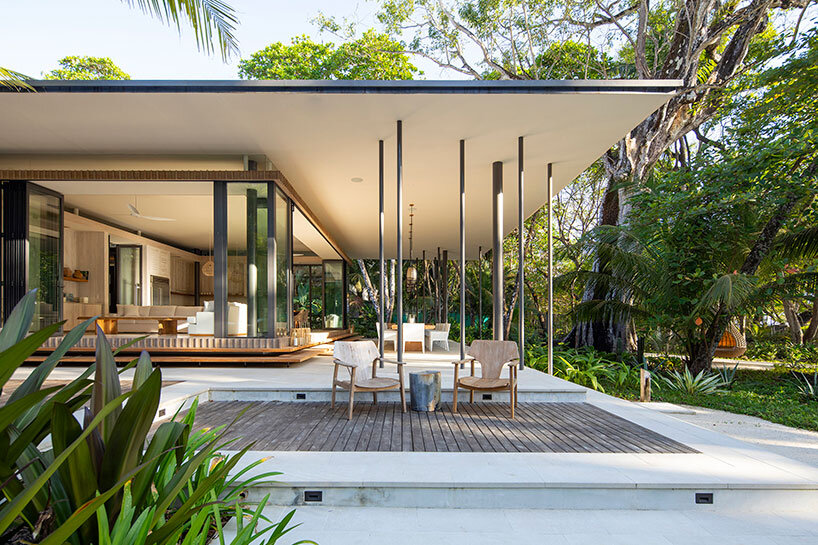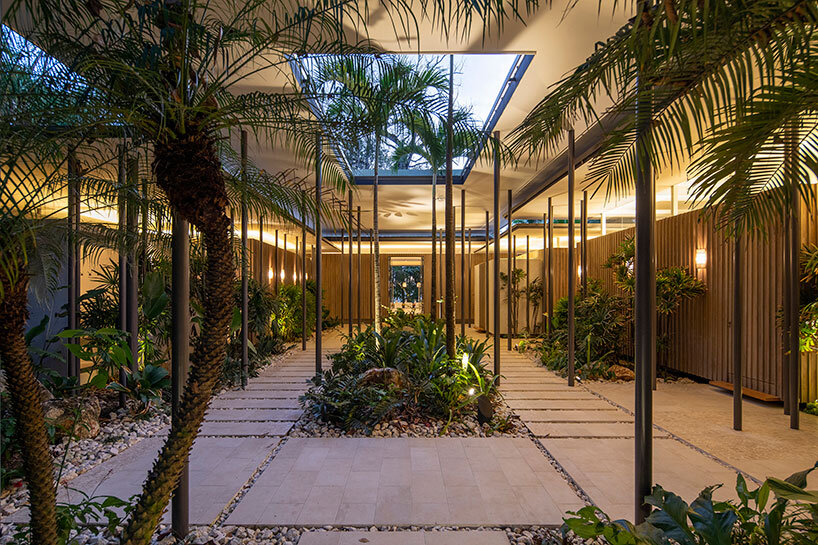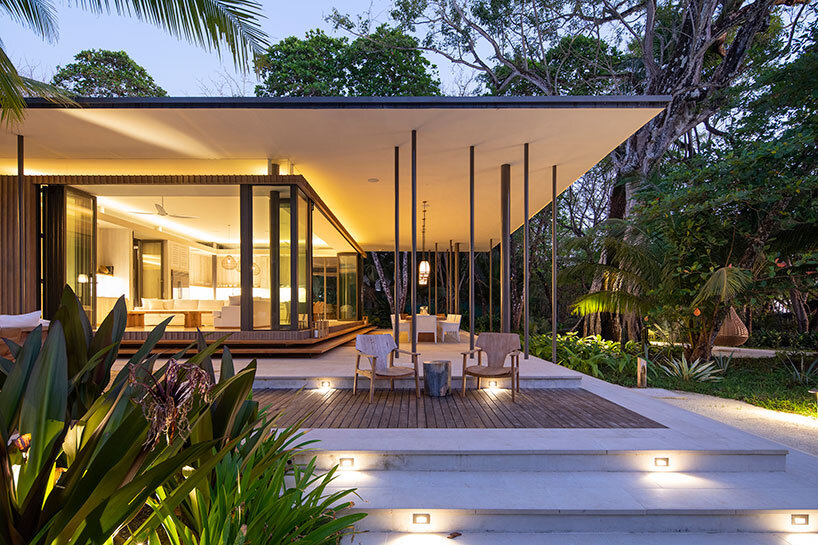 project info:
project title: sirena house
architecture: studio saxe
location: santa teresa, puntarenas, costa rica
interior design: pauline steenkamer nosara design
landscape: vida design studio
design director: benjamin g. saxe
builder: adrian y alvarado empresa constructora
structural engineer: sotela alfaro
electro-mechanical engineer: dynamo studio
area: 1,000 square meters
completion: november 2020
photography: andres garcia lachner