endo architect and associates has built 'tsunagu house' in tokyo's ota ward with a raw concrete interior, and an exterior wrapped in galvanised steel sheets. the home is planned to be conscious of 'sustaining and updating', with exposed services to equip residents for future changes. minimalistic industrial shelves complete the project's interior, together with reflective curtains that can be used to divide the open plan space. all images courtesy of endo architect and associates
endo architect and associates has developed the design concept of 'tsunagu house' with the aim of creating a total integration between architecture and engineering system. 'as the word "integration" suggests "action of linking", we have named the house "tsunagu (link) house"', explains the japanese studio. a simple yet strong concrete building frame and exposed services characterize the two-story building, implementing the possibility to equip residents for future changes.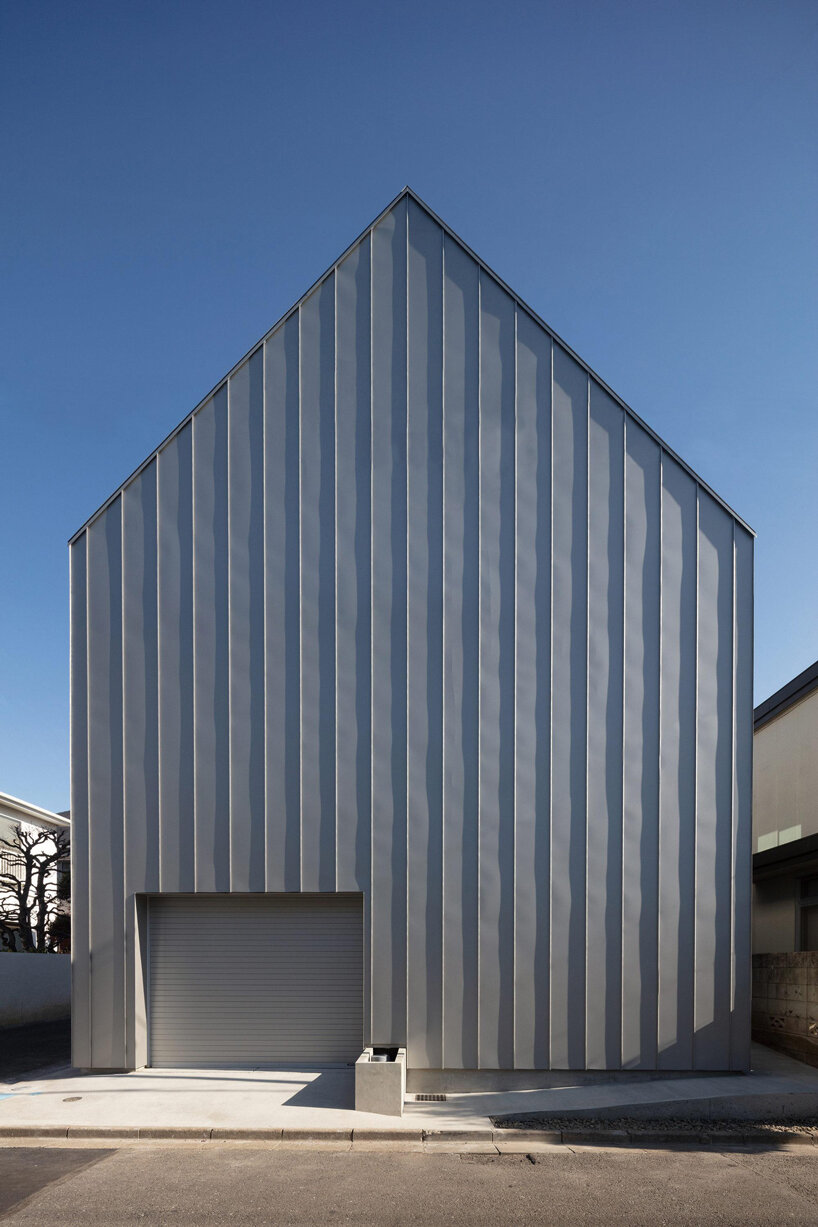 the building is composed of reinforced concrete frame construction with 250mm square columns and earthquake resistant panels. the exterior features 75mm thick thermal insulation panels on the wall and 100mm on the roof, which are then wrapped with galvanised steel sheets with air space in-between. window and door frames are not fixed directly into the concrete structure to maximise thermal insulation. a hydronic underfloor heating system is installed, which stores heat in the concrete slabs and the heated internal air is then stored in the walls and roof.
'this creates an adequate thermal comfort in indoor environment throughout the year,' explains endo architect and associates. 'additionally, the tank stores 5T water at all time. during a natural disaster, this water can be supplied to neighbours in need, thus contributing to society.'