dietmar feichtinger architectes presents its institute for neuroscience, at CEA paris-saclay. the complex marks one of europe's most important scientific research centers and is known widely as the silicon valley of france. the campus expansion is realized together with celnikier & grabli architectes and ingerop conseil & ingénierie. the new four-story building provides optimal living, research and working conditions for 350 scientists, 40 students and the laboratory animals in the basement and on the ground floor. the triangular, single-story volume of the entrance area with auditorium and foyer comes out from the façade in the south as the institute's calling card.
images by david boureau | @urbanmutability
with a new institute for neuroscience by dietmar feichtinger architectes, CEA paris-saclay brings together more than 7,000 researchers and students — all working in the fields of energy, the environment, new technologies, and health. in 2013, the CEA launched a competition to design the new institute of neurosciences to be designed alongside the existing 'neurospin' research center for innovation in brain imaging. this new expansion will form the largest complex in the paris region dedicated to the study of the functioning of the brain and nervous system. the institute of neurosciences comprises three main programs. the first is a reception and teaching center for master's courses and other training courses. the second service brings together four scientific poles that share the same field of research and related methodologies, as well as the platforms that provide them with common services. the third service is dedicated to animal facilities, as a large part of neuroscience research is based on the comparative study of animal models.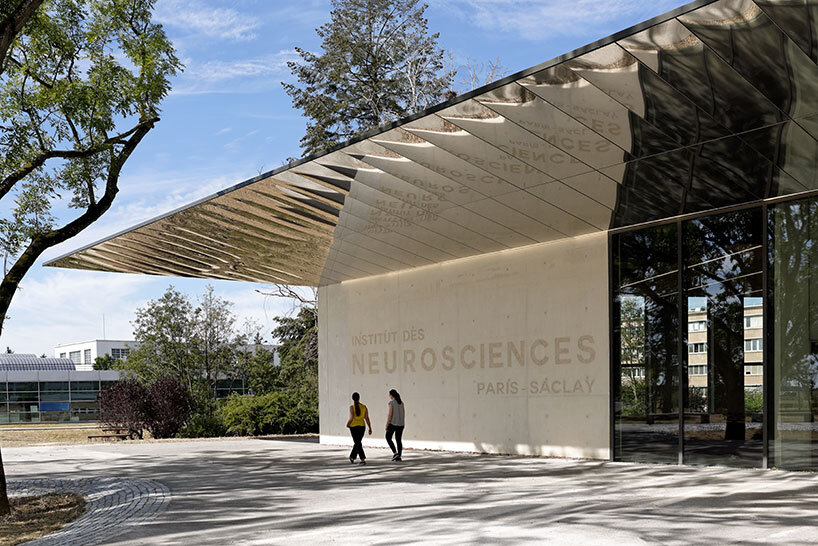 dietmar feichtinger architectes designs its CEA paris-saclay institute for neuroscience with an overhang of reflective, polished stainless steel. the contorted reflection celebrates the occupants, whose research in the field of perception defines the complex. the generously glazed foyer and the adjoining auditorium form the inviting interface to the public by hosting lectures and other events. in the basement and ground floor are situated laboratories with controlled light and temperature conditions for experimental animals. the offices and laboratories for scientists are on the upper levels. ribbon windows with low balustrades provide plenty of daylight and beautiful views. three inner courtyards provide green open spaces and daylight in the center of the building. three-story glass bridges between the cross wings, spacious staircases and terraces transform atriums and access zones into places of encounter.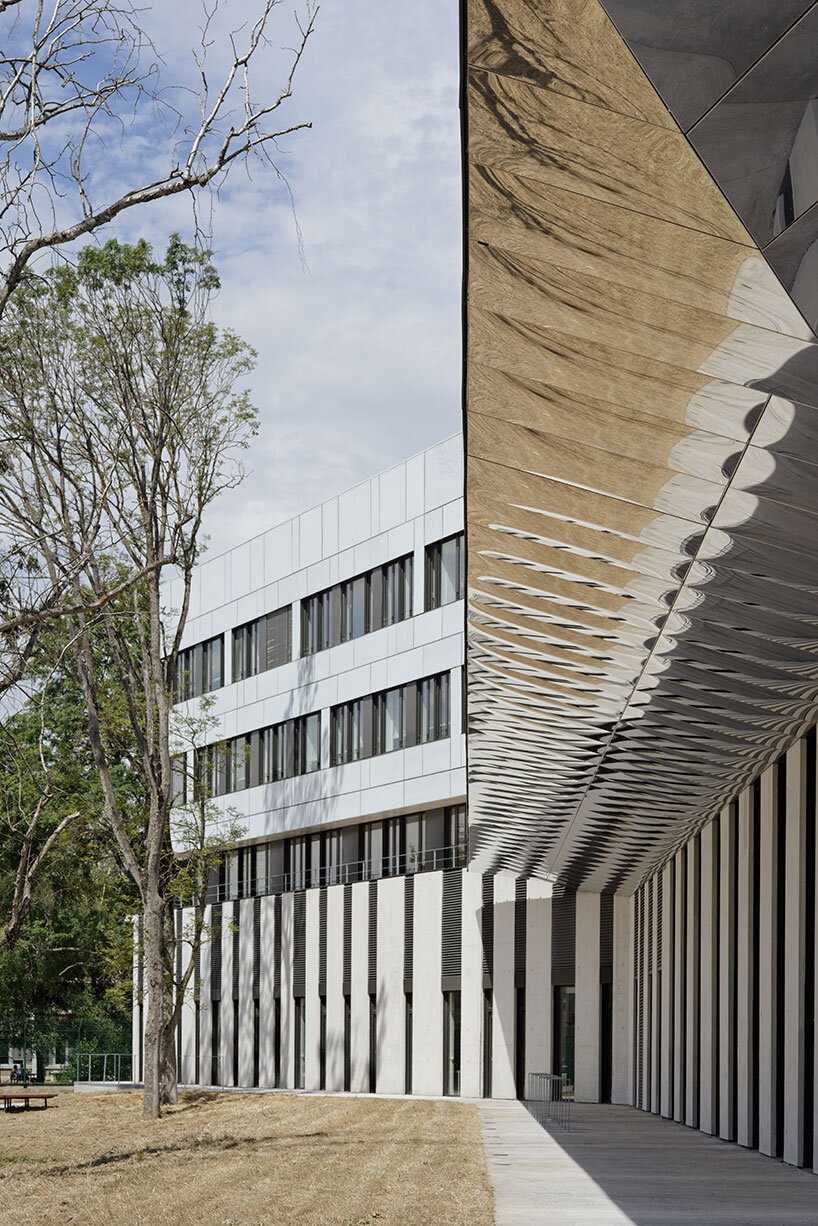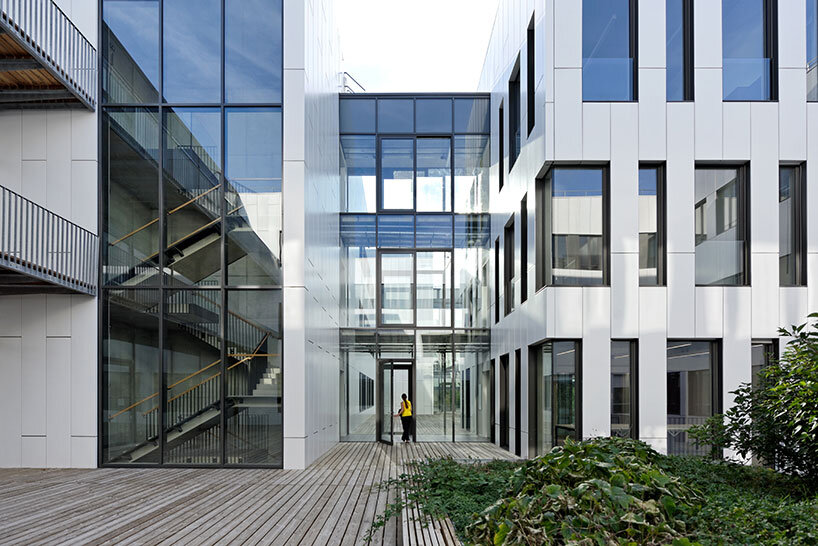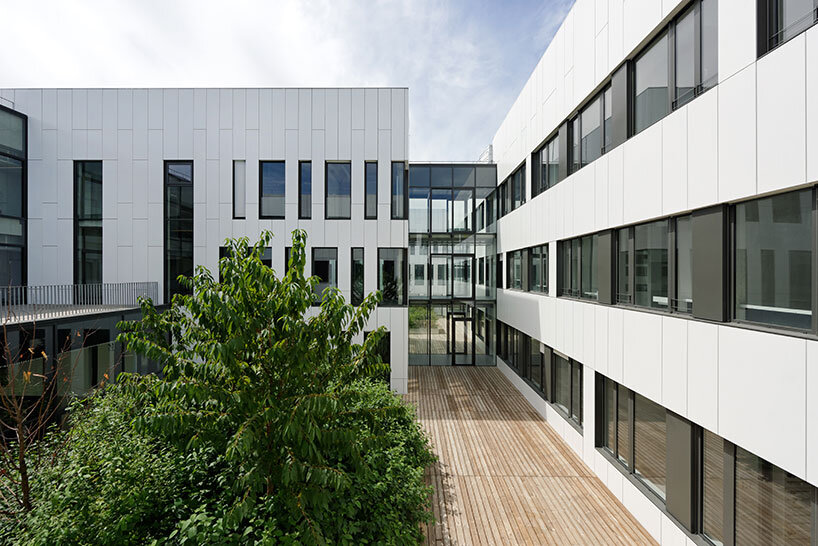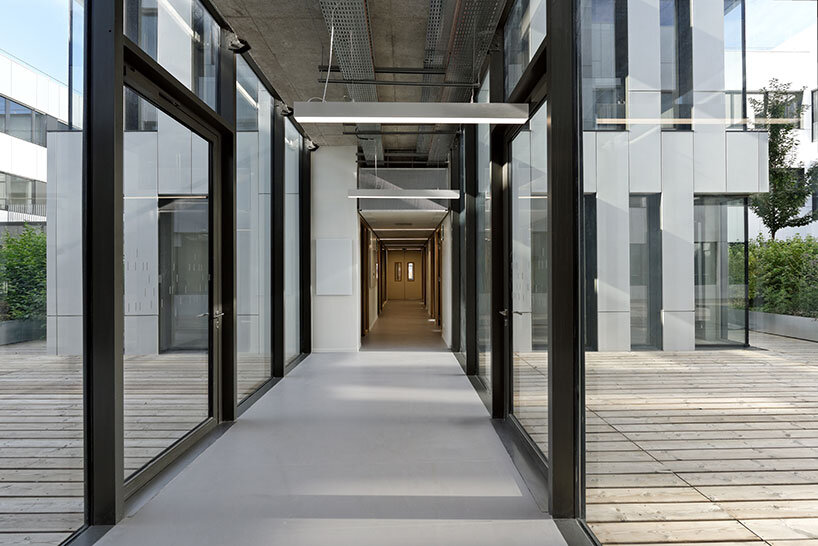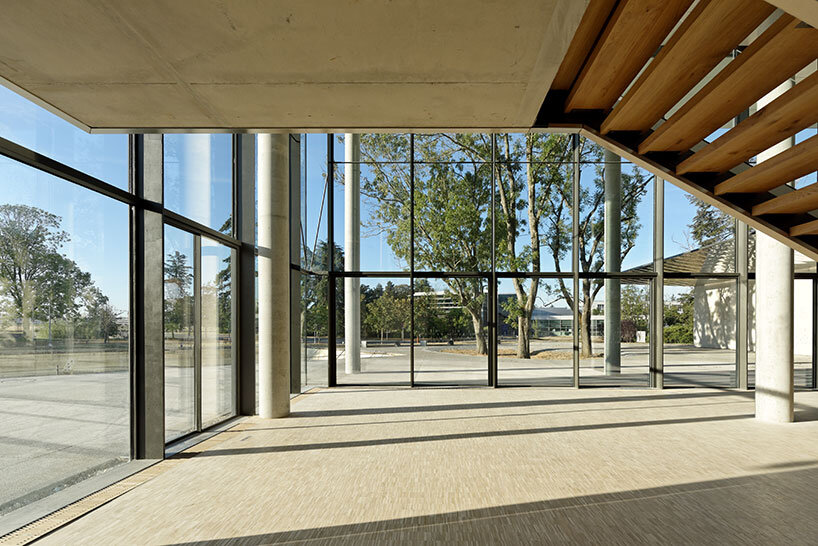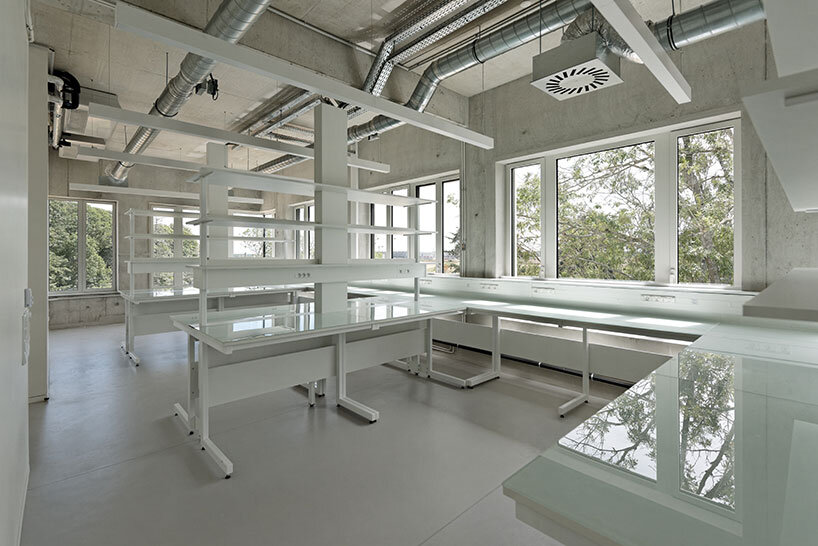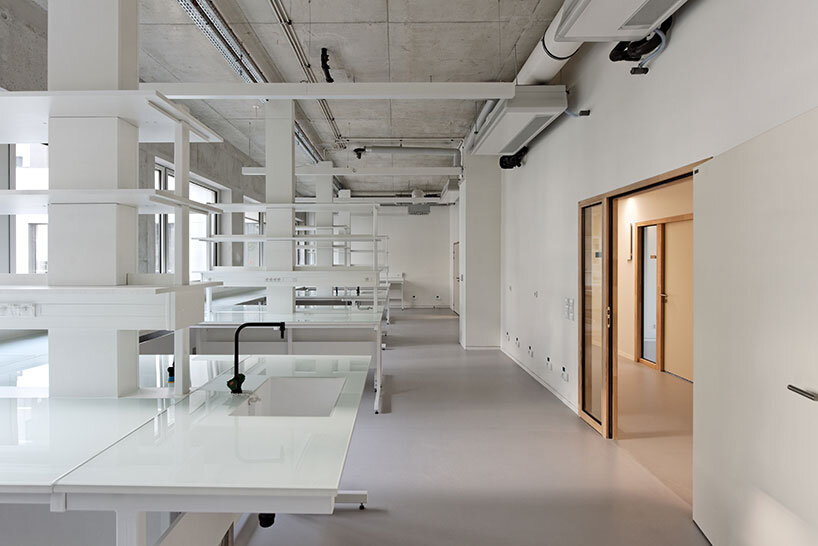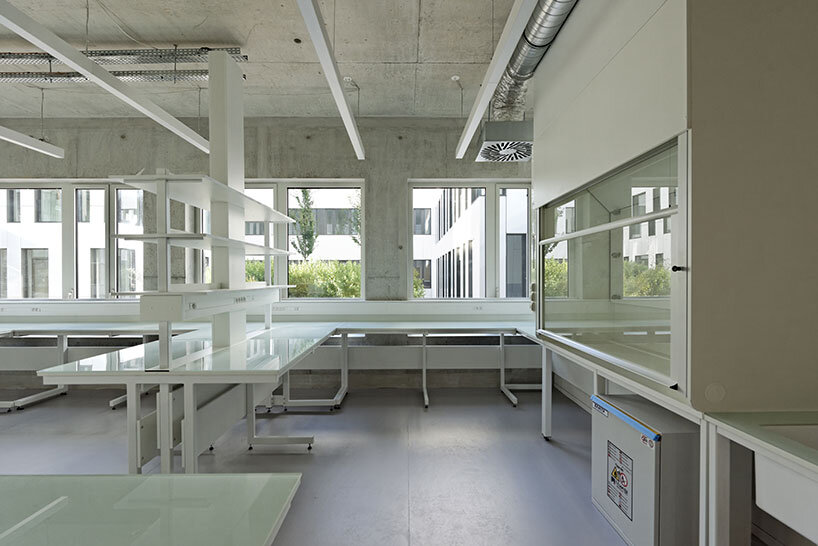 project info:
project title: CEA paris-saclay | neuroscience institute
architecture: dietmar feichtinger architectes (DFA)
location: paris, france
engineers: INGEROP, BET
completion: march 2020
photography: david boureau | @urbanmutability