designed by anna-marie chin architects, 'tom's house' is a rentable cabin with incredible mountain views near queenstown in new zealand. articulated by an asymmetrical roofline, a black steel shell, and warm timber interiors, the award-winning design packs an architectural punch despite its modest size.
images courtesy of anna-marie chin architects
tom's house occupies an elevated site in jack's point, a residential subdivision surrounded by the remarkables mountain range. to shape this cabin from the client's relatively small budget, anna-marie chin architects drew inspiration from traditional shed typology but gave it a contemporary spin with an asymmetrical roof and black steel cladding that wraps around the entire building. on the front elevation, there's also a tall chimney that hints at the snug, homey interiors waiting inside.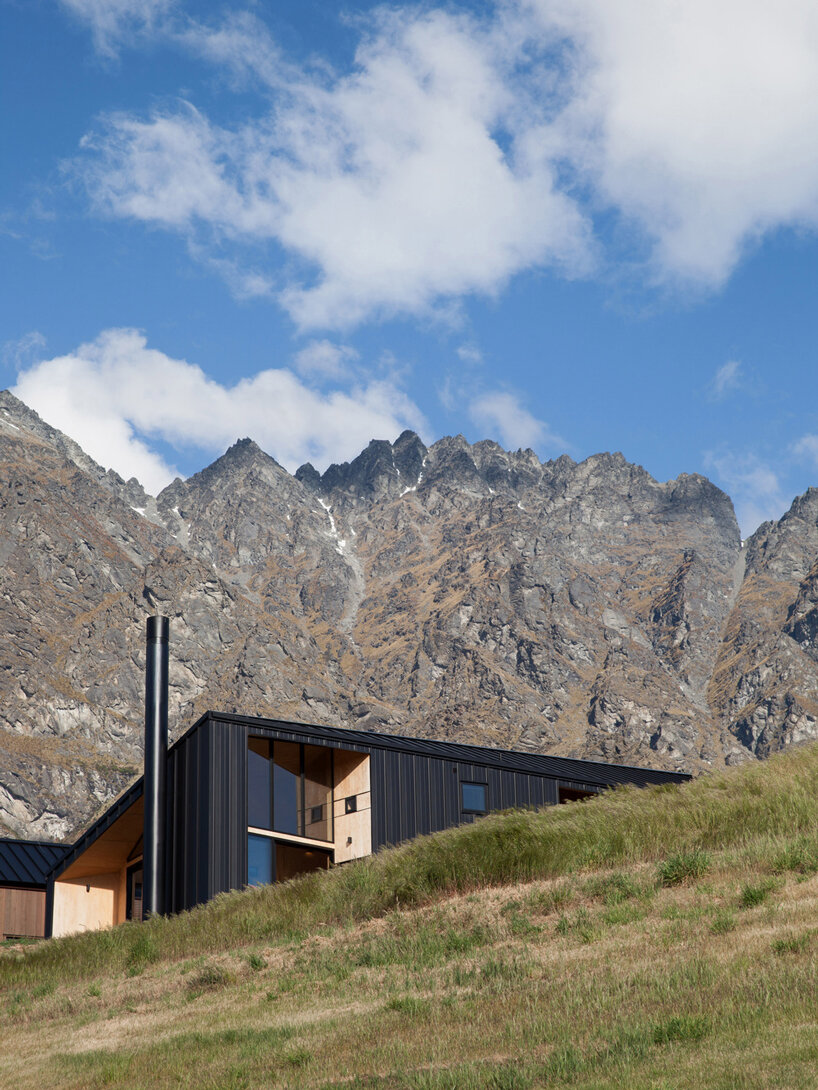 once inside, the minimal black exterior gives way to bright living spaces. the surroundings are framed by well-placed windows on three sides, offering guests different views of the stunning natural landscape. the interiors are characterized by lots of natural timber and black-colored finishes, which elevate the building from a traditional cabin to a modern guesthouse. the property can sleep six people and there's plenty of home comforts for guests, including a wood-burning stove and underfloor heating for those cold summer months. to find out more, you can check out tom's house on airbnb here.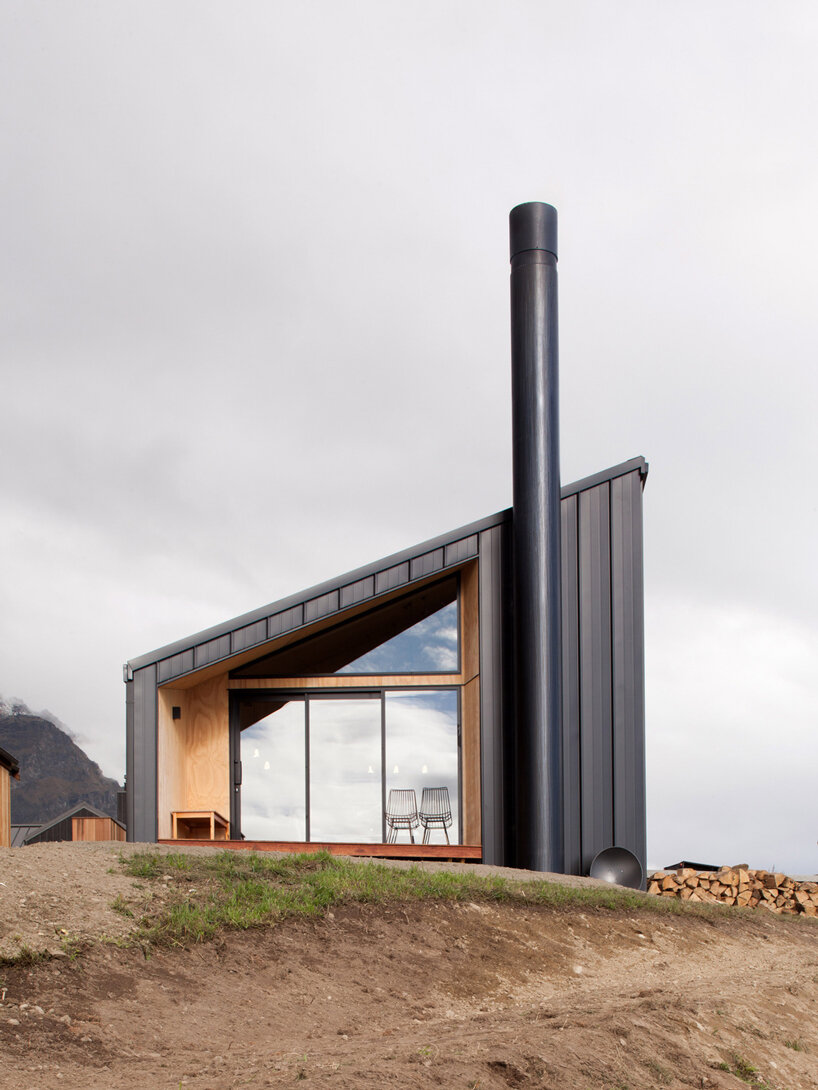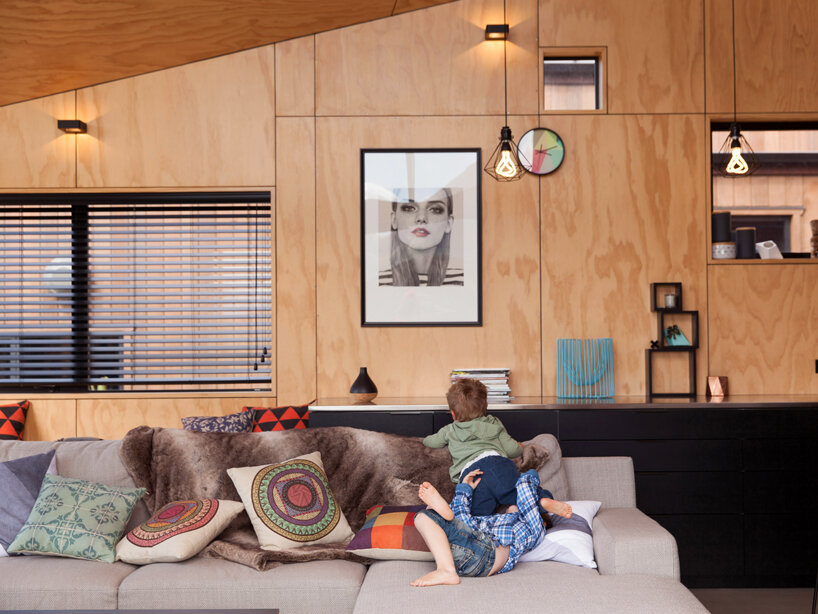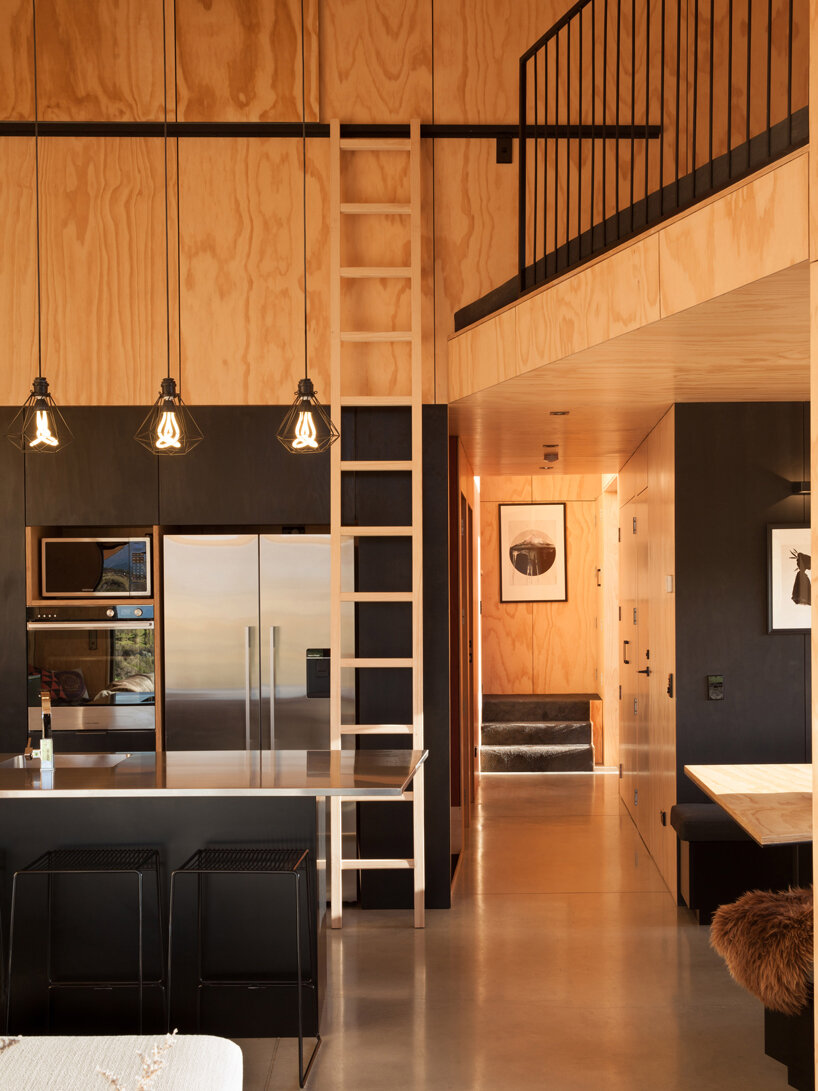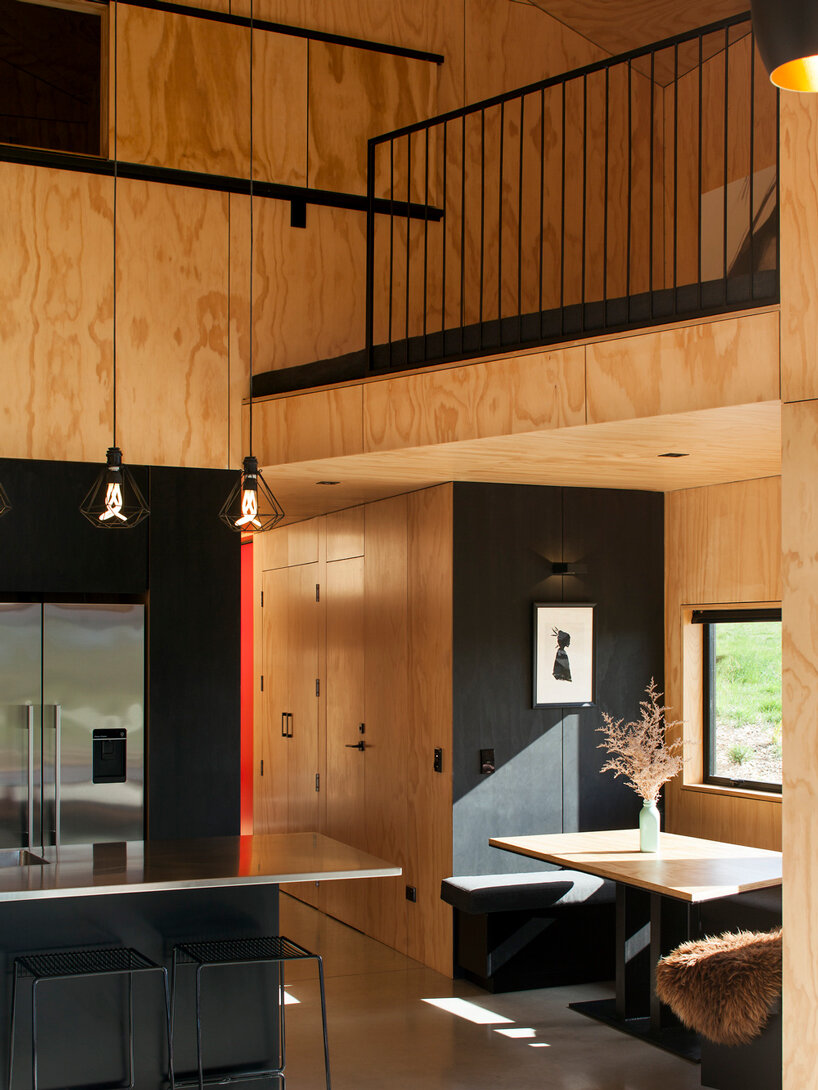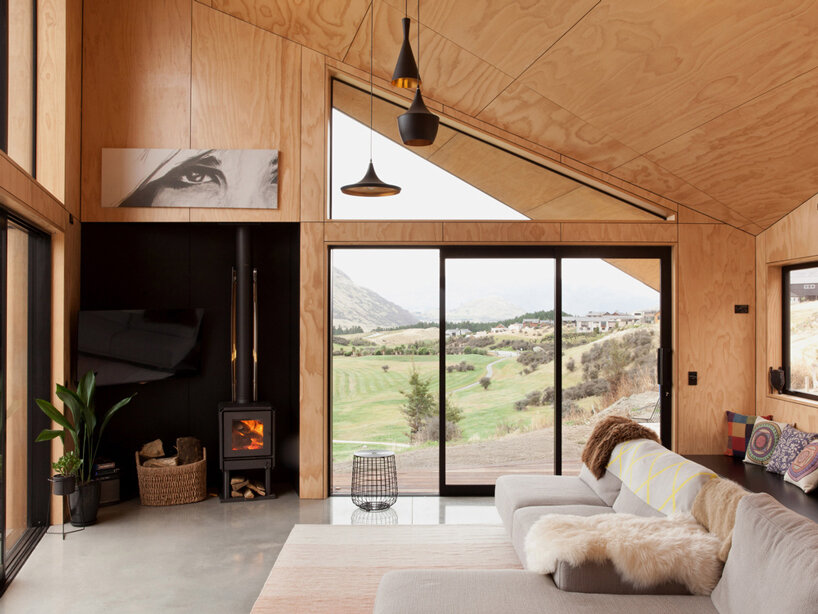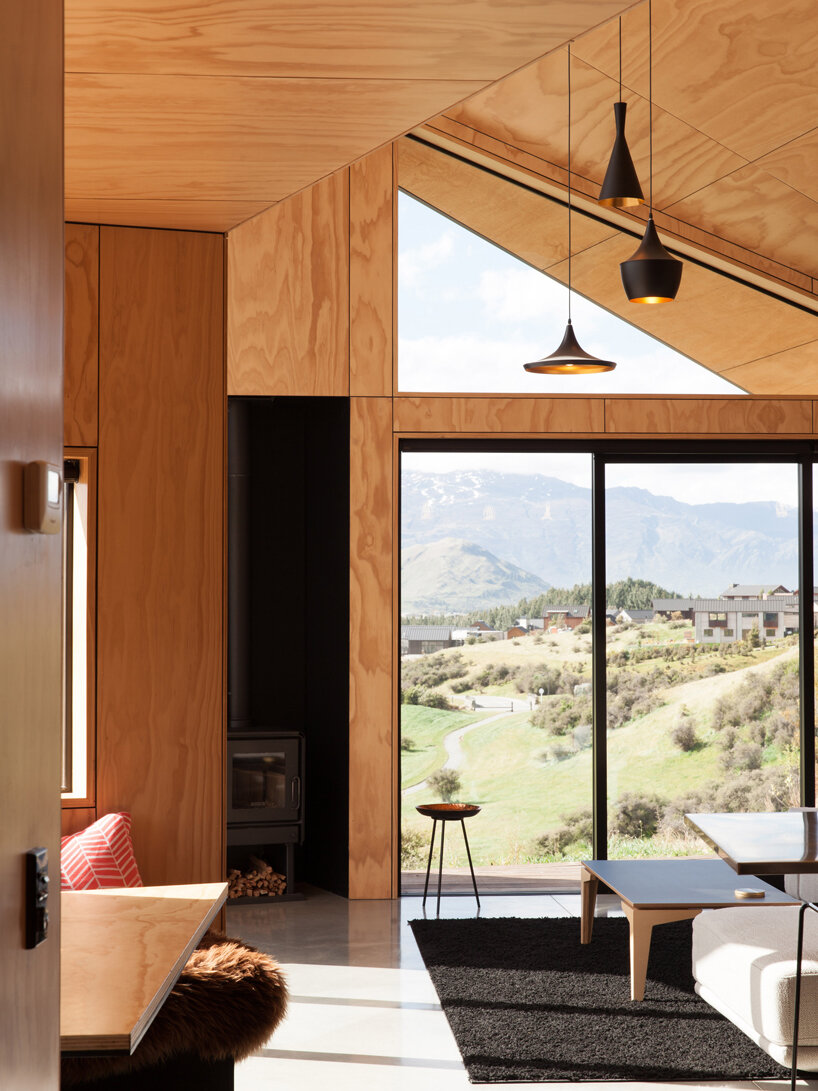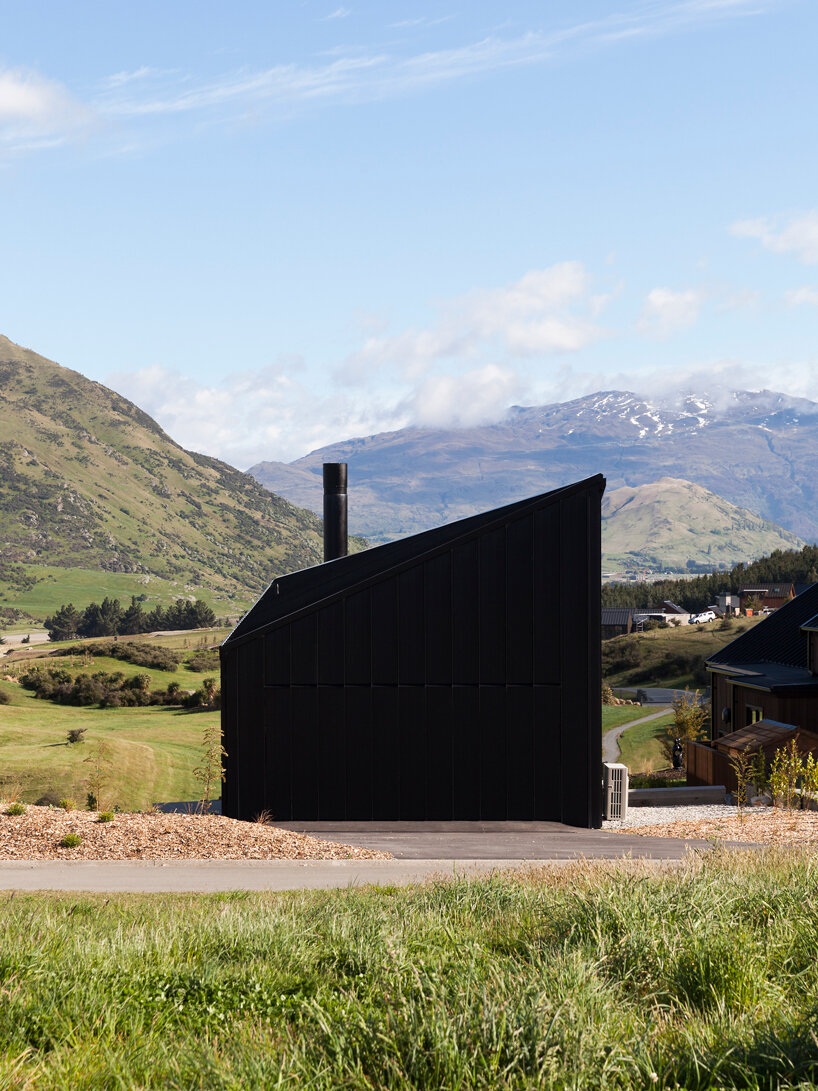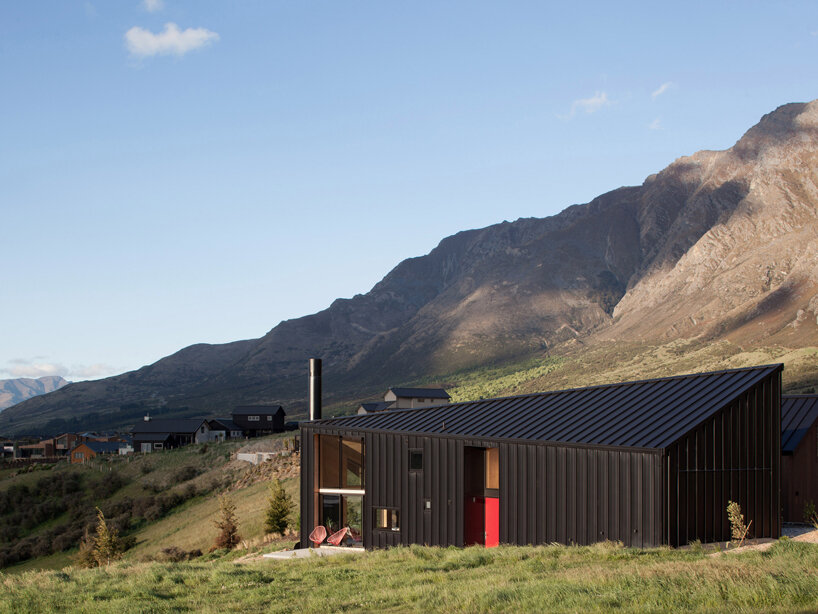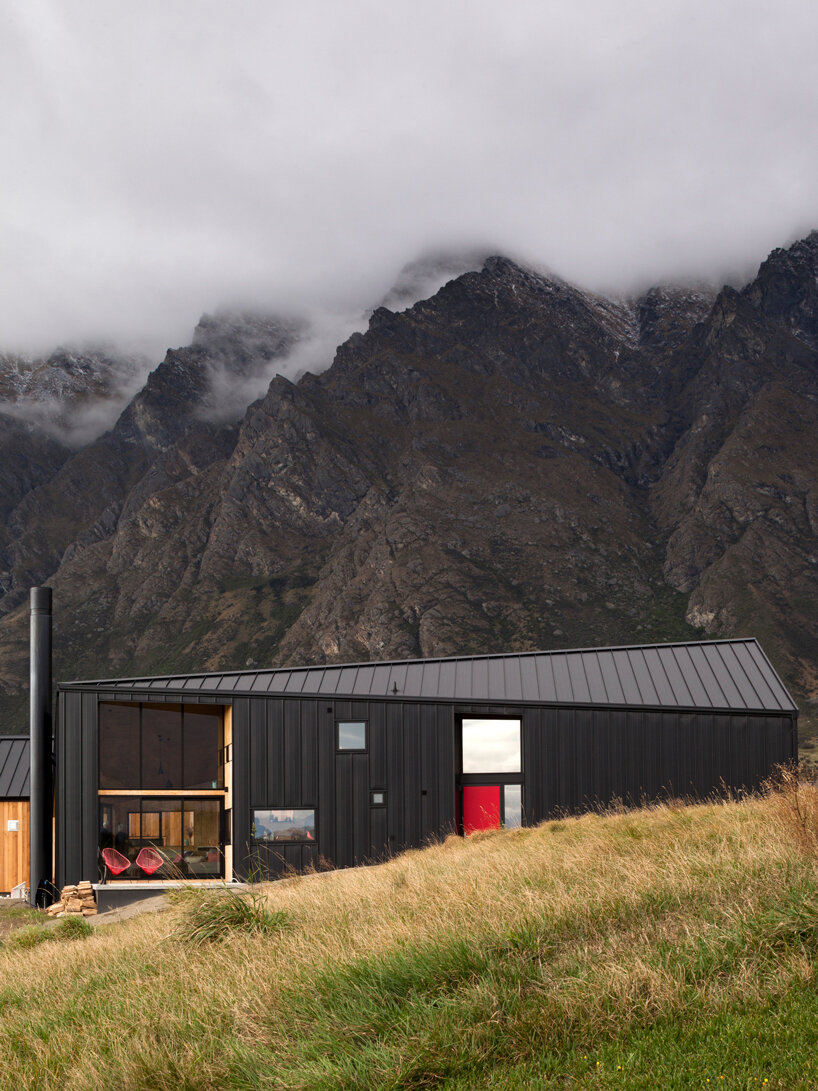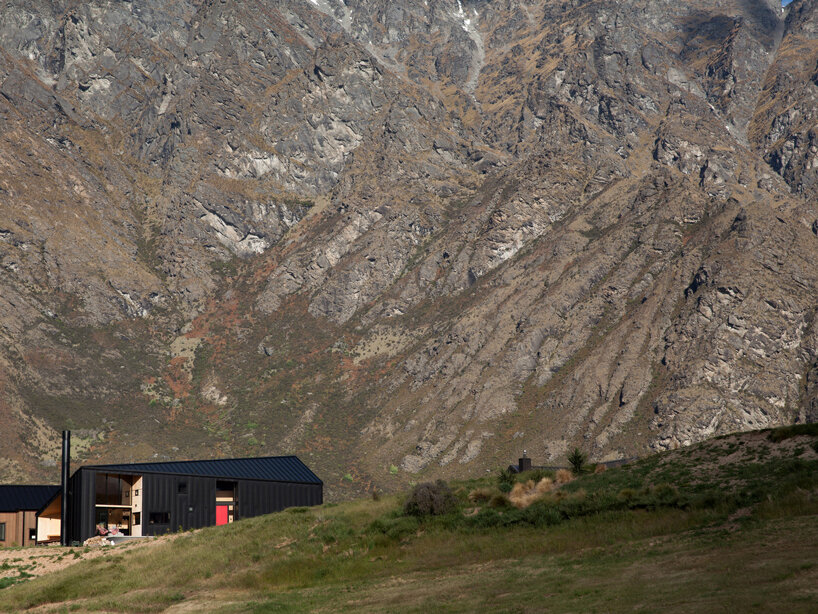 project info:
name: tom's house
location: jack's point, new zealand
architect: anna-marie chin architects