HARQUITECTES and christ & gantenbein have won the international competition to extend MACBA, barcelona's museum of contemporary art, situated in the spanish city's el raval neighborhood. under the title 'gallery', the proposal will transform the museum's site into a permeable cultural campus with multiple narratives, while allowing the spaces of the chapel and the convent dels àngels to be adapted as exhibition spaces. the extension of the museu d'art contemporani de barcelona will be completed at the end of 2023.all images by filippo bolognese, courtesy of HARQUITECTES, christ & gantenbein and MACBA
the winning proposal by HARQUITECTES and christ & gantenbein was selected by a jury of independent 21 experts following an international call. 'gallery' will redefine the relationship between the existing MACBA building – designed between 1987 and 1995 by architect richard meier – the public square and the convent dels àngels. the extension project will allow a greater display of the collection and create a more participatory museum that will interact with the public space.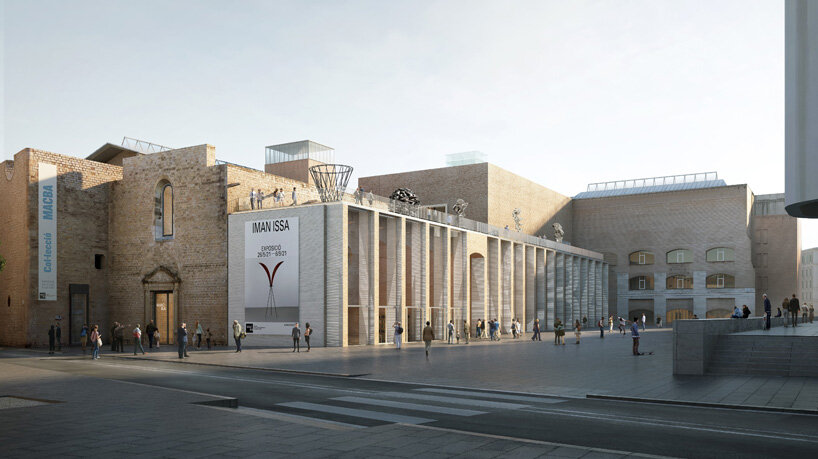 the new museum will be integrated within the context of the raval neighborhood by acknowledging the structure of courtyards and cloisters of the old convents that once characterised the area. access to the new extension of MACBA will be through the església dels àngels, accessed through its main door, or from the plaça dels àngels, or through the transept. the central nave of the church will be the reception and security area, and one of the entrances to the MACBA campus. the renaissance nave will house the cloakroom services, while the side annex that housed the public toilets will be integrated into the whole of the buttressed façade and will include the bookshop.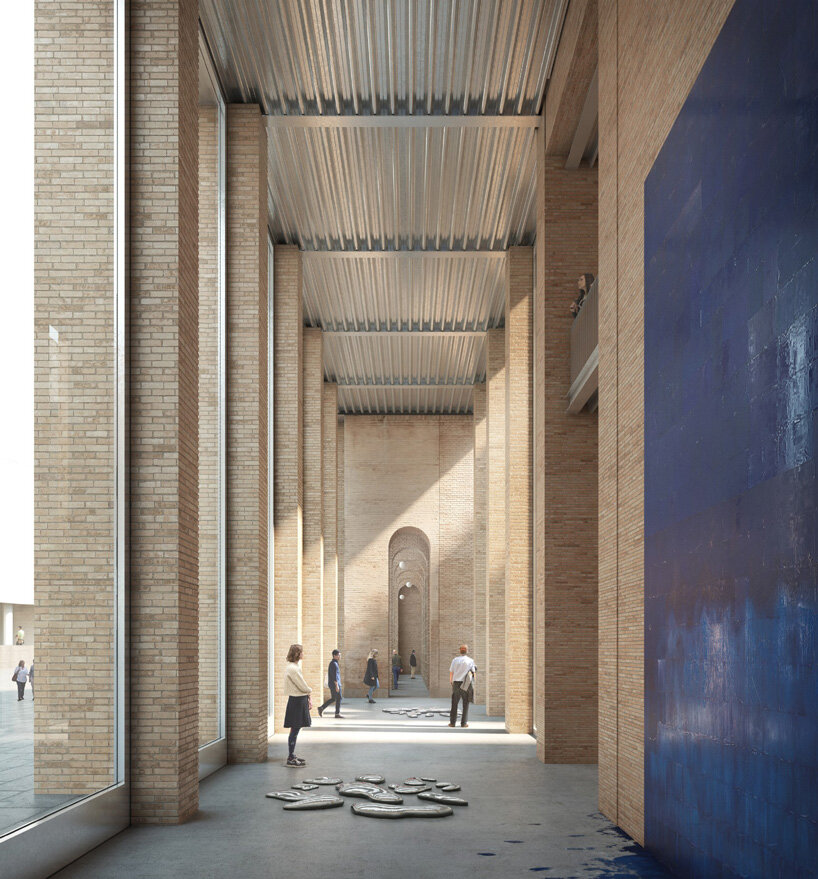 the extension will provide MACBA with an additional 3.000 sqm, allowing the museum to better deploy the full strengths of a collection that has been in continuous growth for 25 years. the façade facing plaça dels àngels is a unifying and transparent enough feature that will allow the museum's architectural heritage to be perceived from the square.