manchester-based designer mel edwards has created a paper alphabet that draws from the pastel-colored buildings captured in accidentally wes anderson. made by hand from paper, the letters in the alphabet are presented as part of the '36 days of type' challenge. this project invites designers, illustrators, and artists to express their vision for the letters and numbers of the latin alphabet. below, the letter 'C' is created as one of the more detailed characters, based on the colorful architecture of banares, india.all images courtesy of mel edwards
mel edwards started developing the alphabet influenced by the pastel colors and hyper-stylized symmetry seen in the architecture of accidentally wes anderson, but as the project evolved, the designer started to reference vivid-colored architecture in general. at first glance, the elements seem to be digital representations, but they actually took shape by hand and formed entirely using paper. 'letter 'G' based on a building in cienfuegos, cuba,' notes the designer in one of her instagram posts.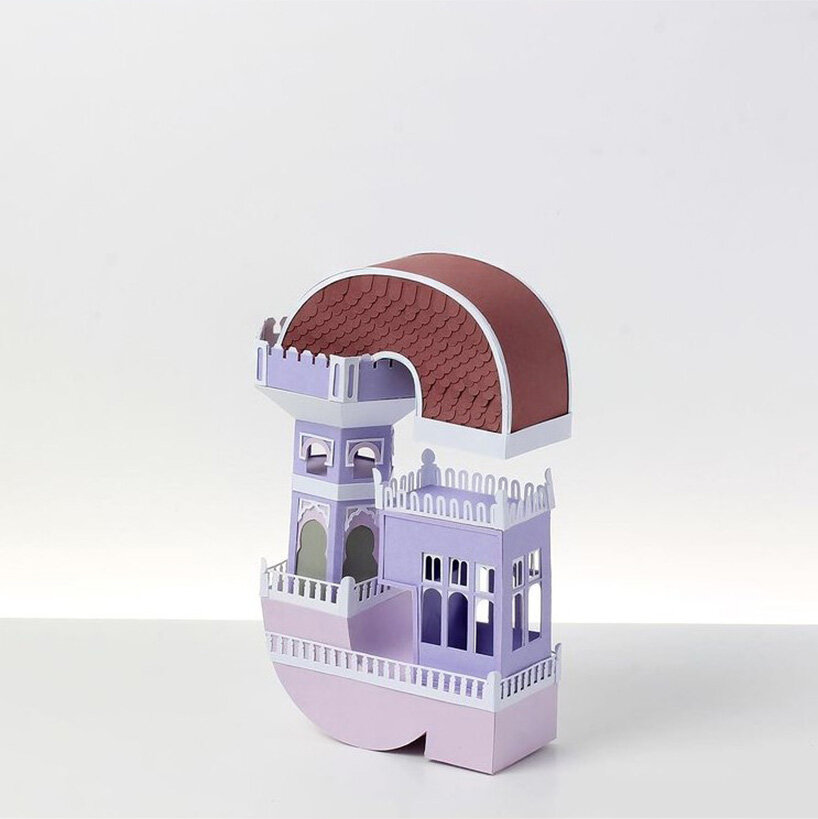 today, as the tenth day of the project, mel edwards posted the letter 'J', using a ping pong ball and a little cone of paper to achieve the round bit at the top of the character. 'I have been inspired by everything from extremely simplistic and modern architecture to very ornate and traditional buildings,' adds mel. furthermore, 'B' takes form as the most simplistic of all the letters, while through the letter 'E' one can feel the beach vibes. following the alphabet, 'F' utilized lots of corrugated kids craft cards, while the character 'H' based on the grand budapest hotel.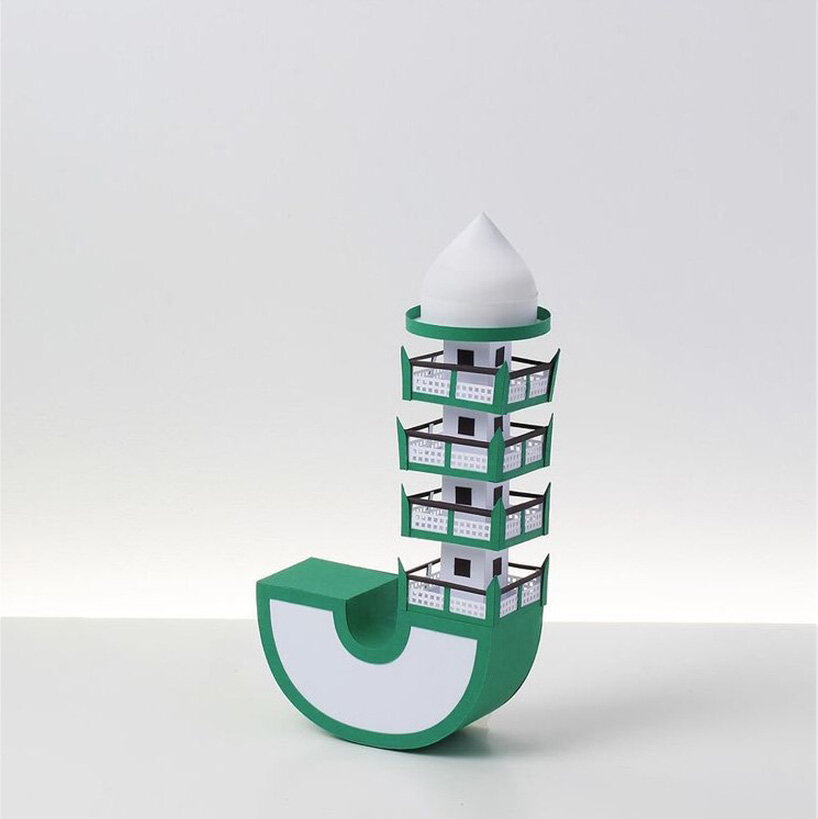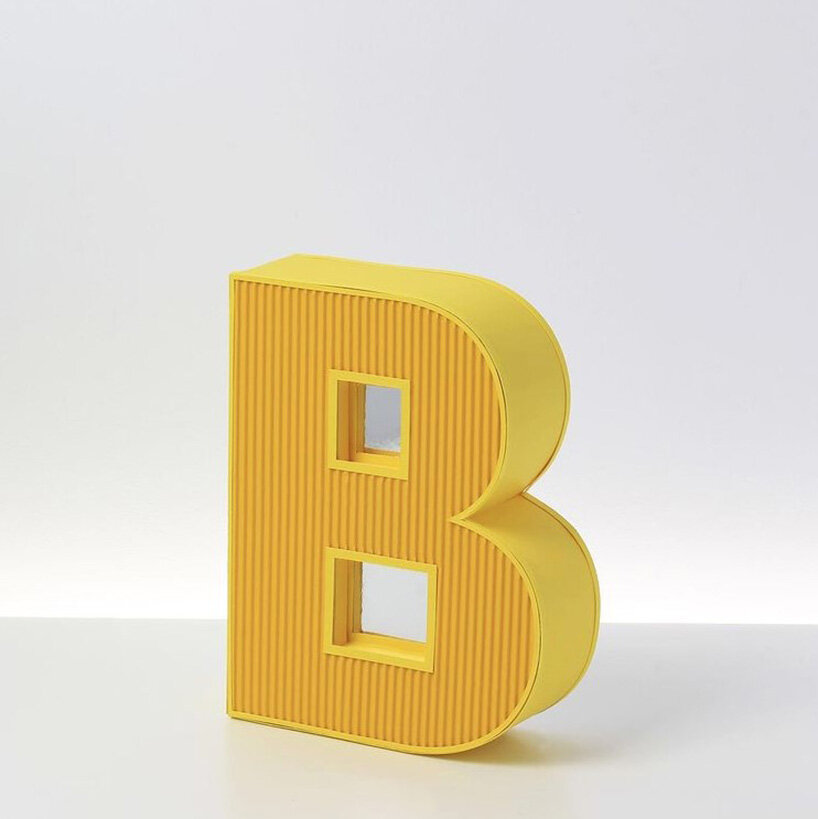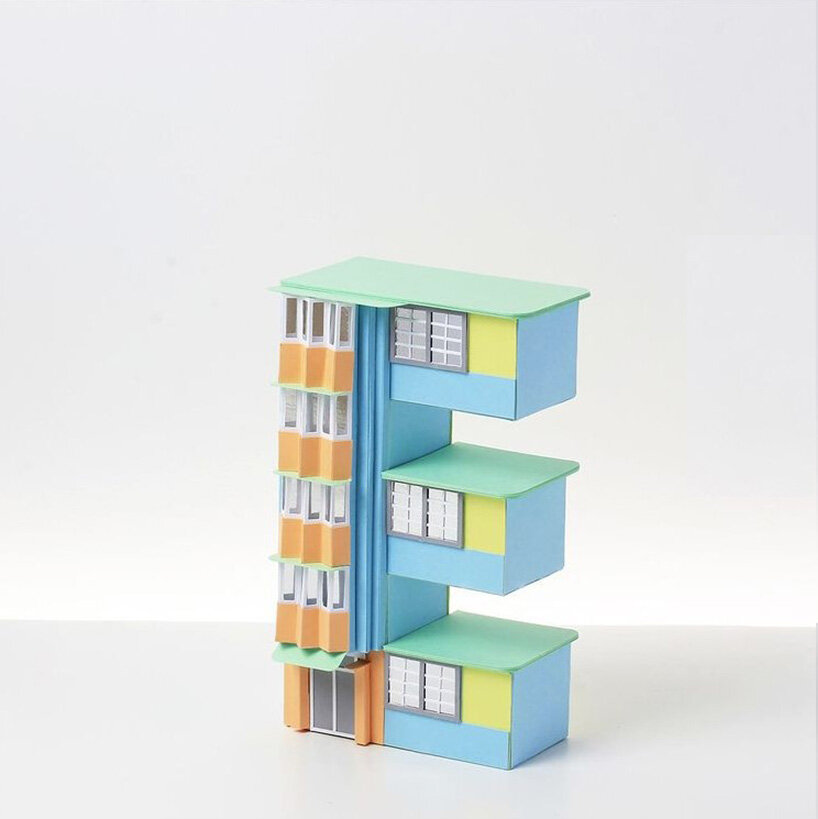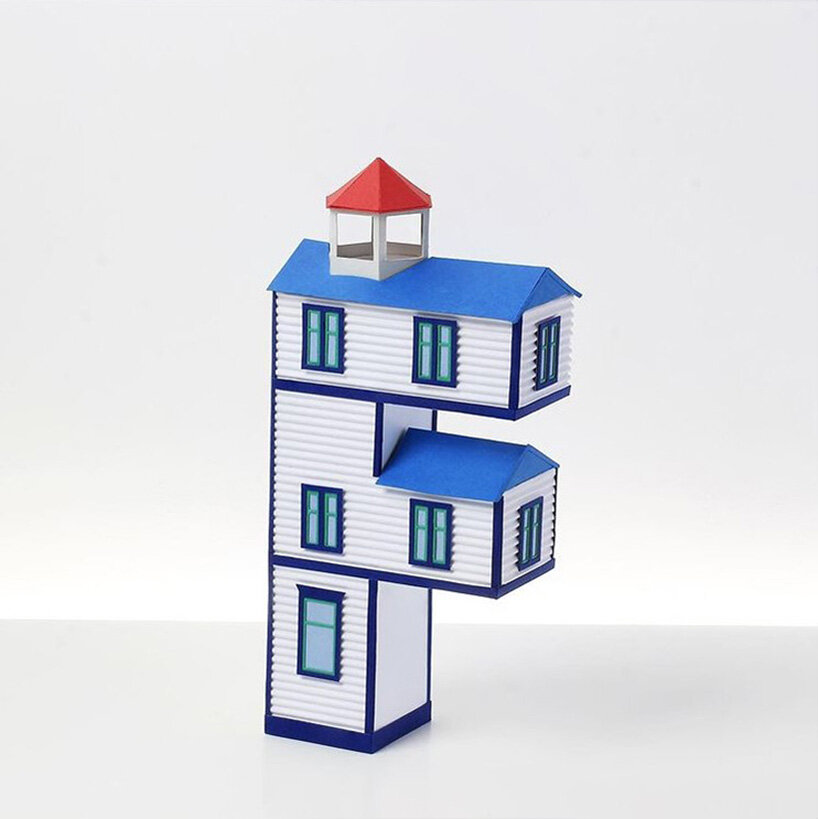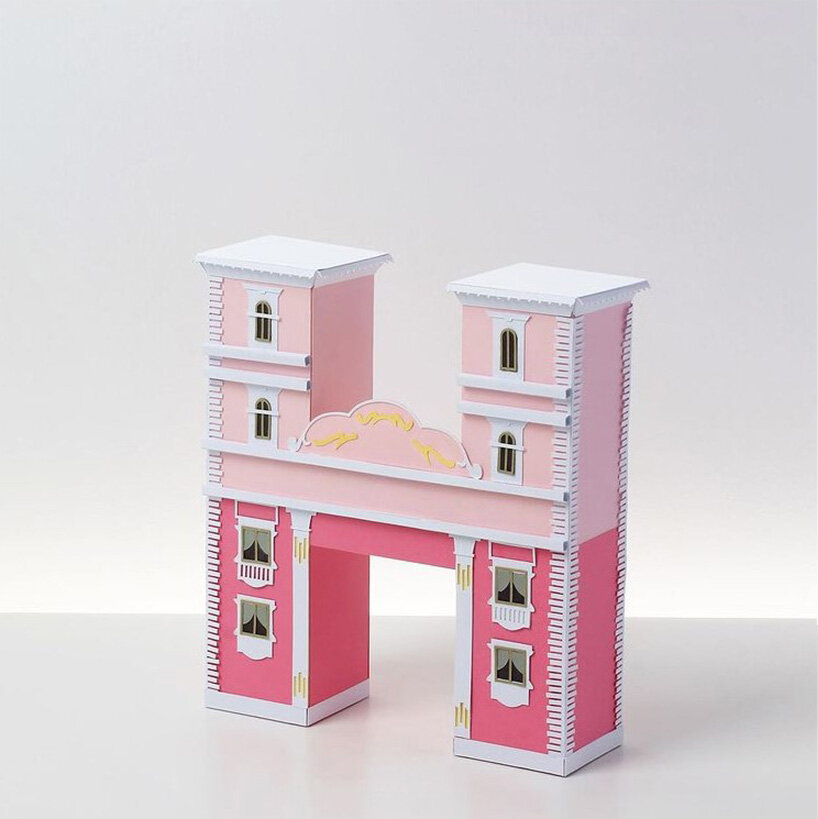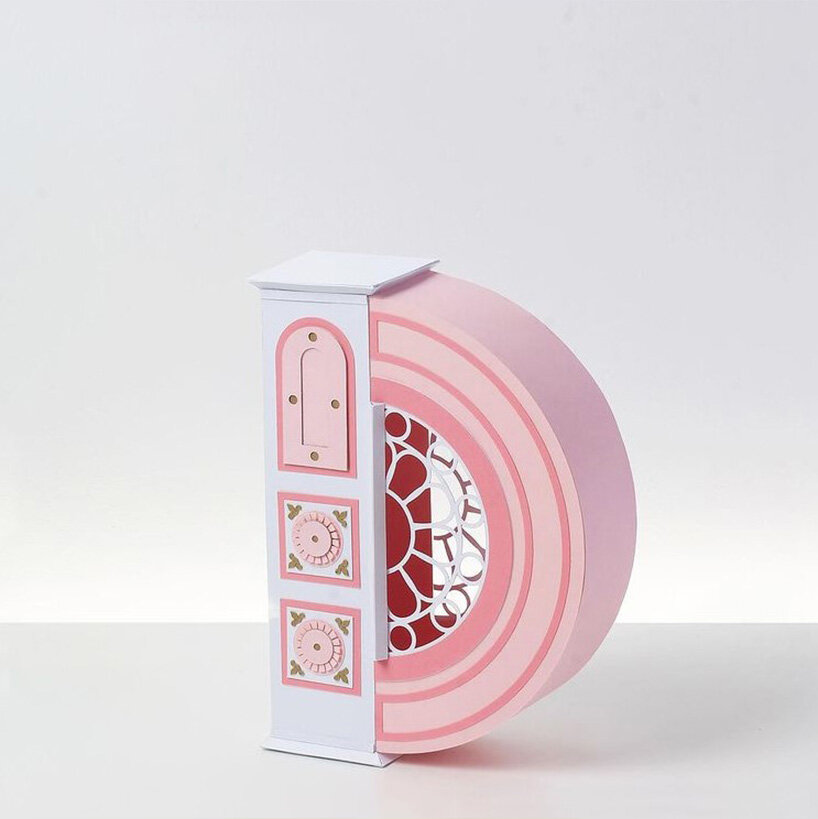 project info:
designer: mel edwards
project: 36 days of type
christina petridou I designboom
apr 14, 2021