architecture studio amanda levete architects / AL_A presents the design of two new buildings at the center of wadham college's historic oxford site. the newly completed william doo undergraduate centre and the dr lee shau kee building will be inaugurated this month. in addition to realizing a state-of-the-art undergraduate center on the wadham site, the team will introduce an access center to accommodate the increasing number of visiting school students attending access and outreach events such as summer schools and aspiration days. the undergraduate center is a recognition of the huge importance of social spaces in today's universities, combining a junior common room, café and bar, and work areas filled with natural sunlight.
images by hufton + crow
amanda levete architects / AL_A realizes its new complex at wadham college's oxford site as an ambitious investment in the future. the access center will offer a place for prospective students to live for three or four days at a time and is designed to encourage pupils from all backgrounds to aspire to an oxford education. the building is organized with a suite of light-filled seminar rooms and a music room on the ground level while the top floors contain student accommodation. the development is built by oxford-based builders beard and stands as a new addition to wadham's access to excellence program which supports students at every step of their educational journey, from the moment they consider applying, through their time at oxford, and through into their careers.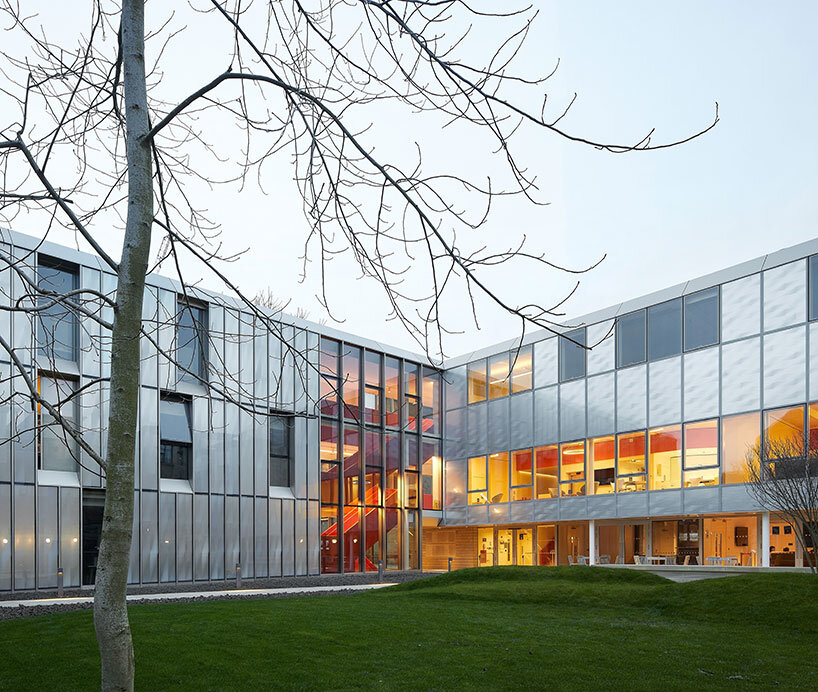 AL_A principal amanda levete comments: 'these two buildings are designed to radiate openness. modest in scale, but high in aspiration, they express the liberal and egalitarian values of the college and create a sense of belonging for students and staff. reflecting changes in the way students work and socialize, they are open and transparent, and use the life of the college to animate the buildings.' warden of wadham college, ken macdonald QC, elaborates: 'these wonderful new buildings make real our twin desires: to reflect the beauty of our ancient site and to symbolise our college's determination to engage with confidence in the promise of the modern world.'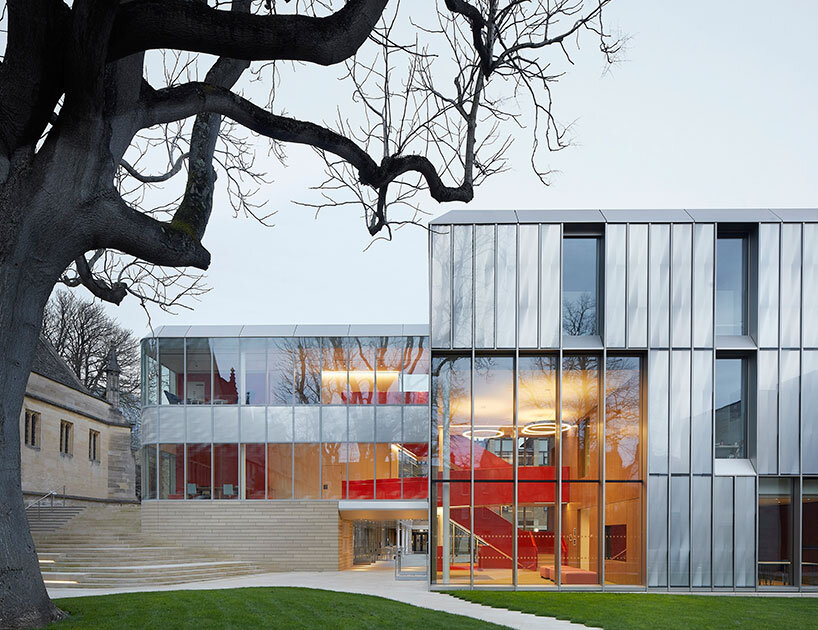 ken macdonald QC, continues: 'the william doo undergraduate centre and dr lee shau kee building now stand as graceful and pure marks of our continuing belief in the harmony that exists between learning and beauty, which our quadrangles, lawns and gardens express so well, and which AL_A have captured with such skill and sensitivity.'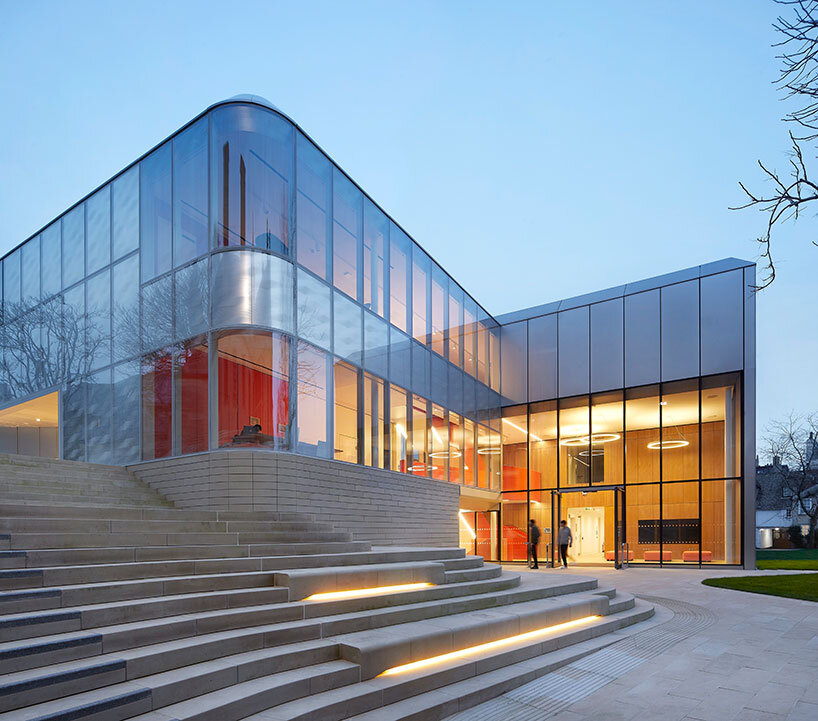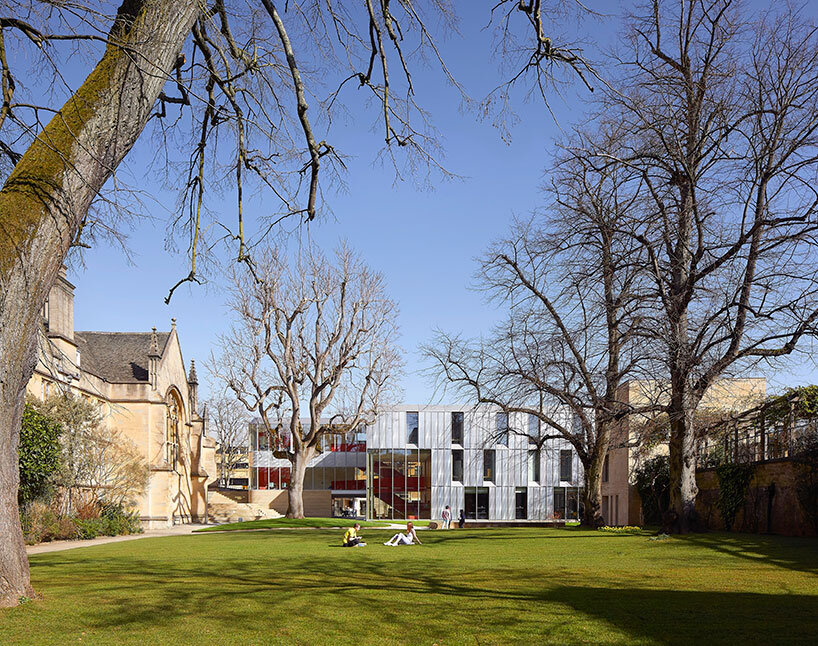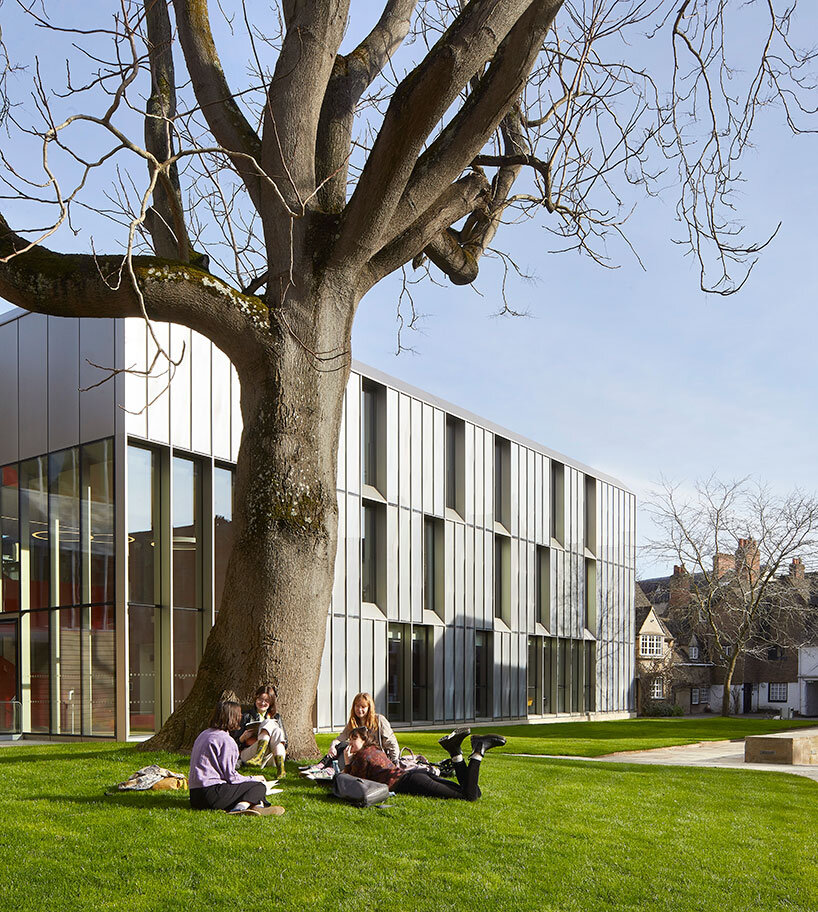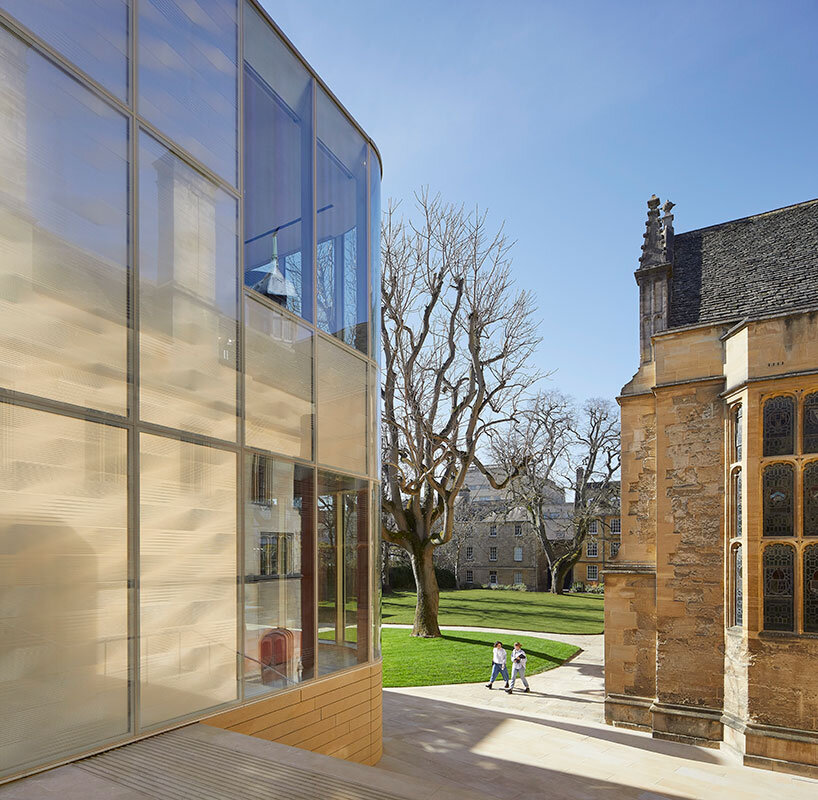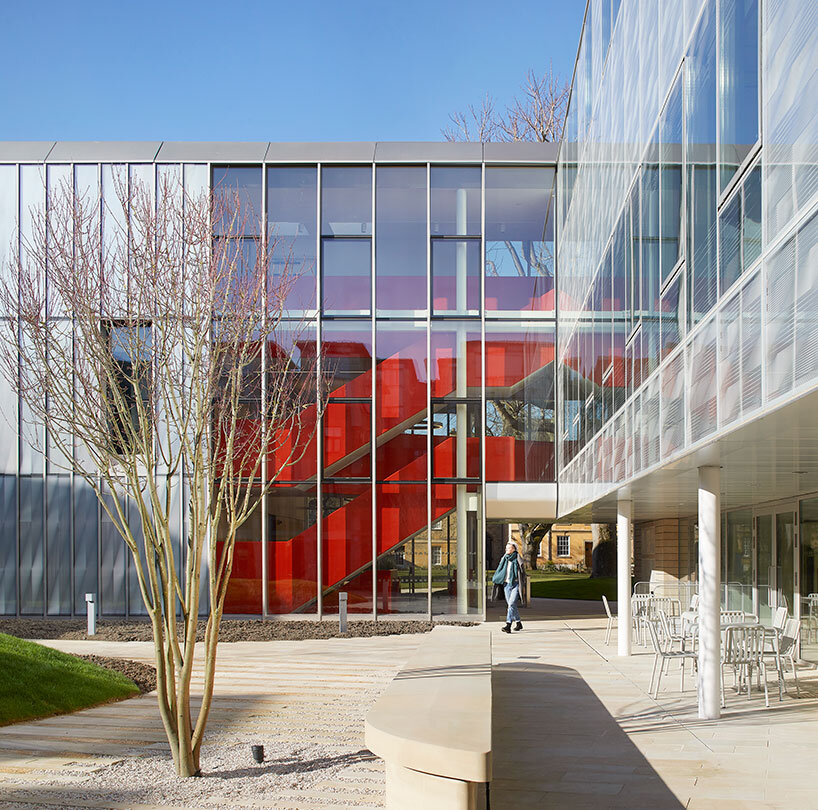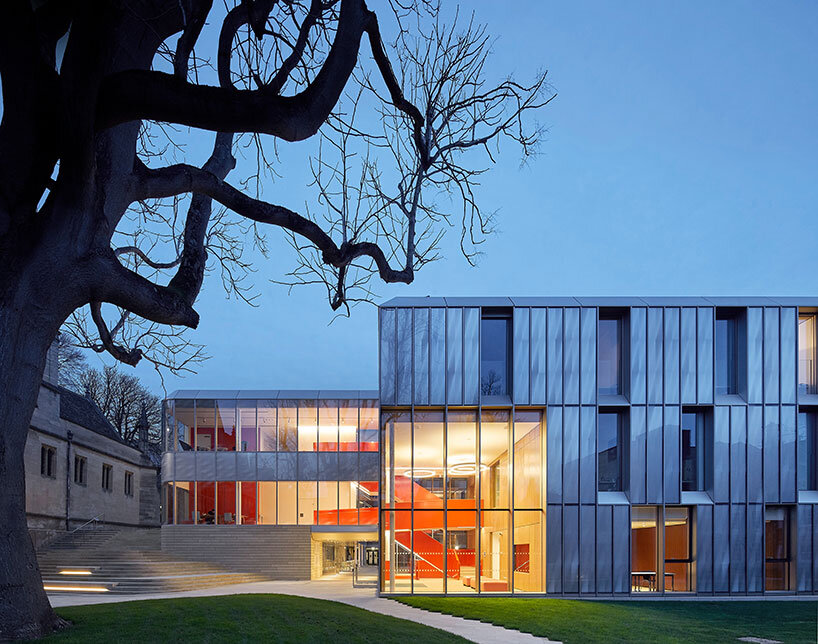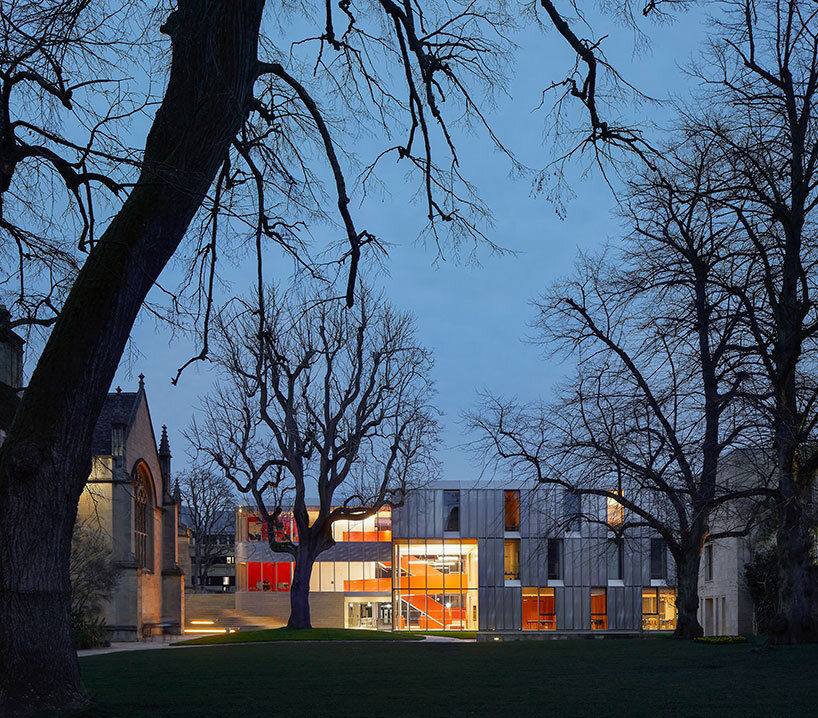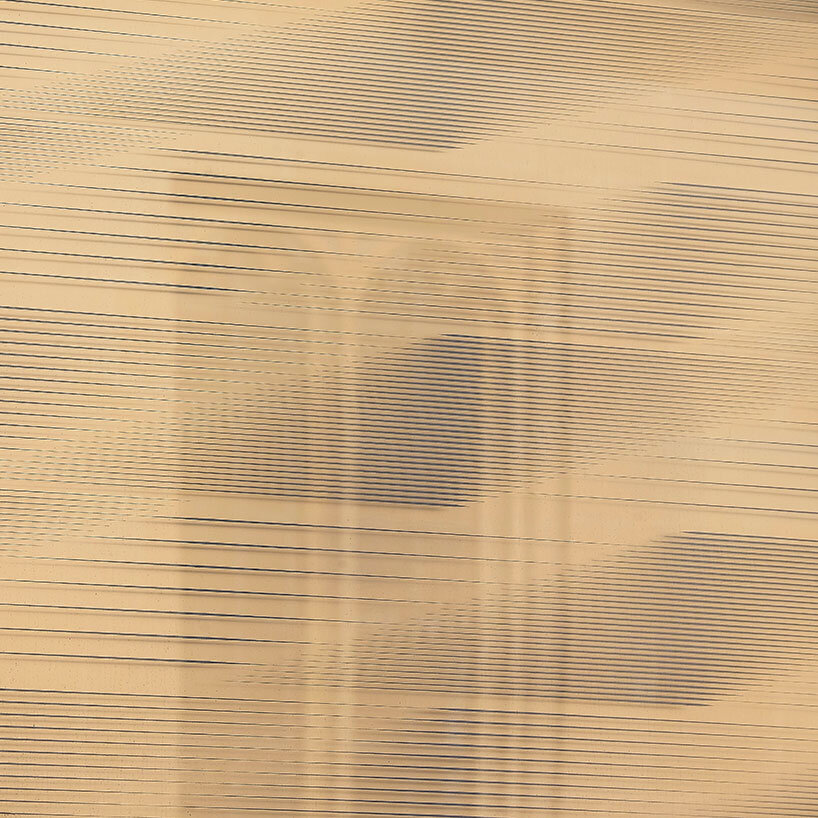 project info:
project title: wadham college at oxford: william doo undergraduate centre + dr lee shau kee building
architecture: amanda levete architects / AL_A
structure & M&E engineer: arup
lighting, fire, acoustics, security, DDA: arup
project manager: bidwells
quantity surveyor: gleeds
planning consultant: turnberry
CDM adviser: ridge
façade engineer / contractor: eckersley o'callaghan / colorminium
construction: beard construction
landscape designer: churchman thornhill finch
photography: hufton + crow