czech studio, no architects, has transformed an existing nursery in prague into a light-filled space for young children to play and explore. located in the city's karlín neighborhood, the newly refurbished 'malvína day nursery' features pops of color, custom-designed furniture, and plenty of windows to keep an eye on the kids aged between nine months and two years old.
images by studio flusser
the original floor plan of malvína day nursery has not been drastically altered, however, no architects has inserted custom lighting and furniture to liven it. in the middle of the space, the design team designed an open plan kitchen where the children can watch food being prepared thanks to the high chairs that are built into the island unit. this clever design tool serves two purposes: to allow staff to keep a better eye on the kids, and to allow the children to feel like they're part of the food preparation process. a lower kitchen counter is also incorporated into the mustard-colored island so hungry kids can take a snack whenever they want.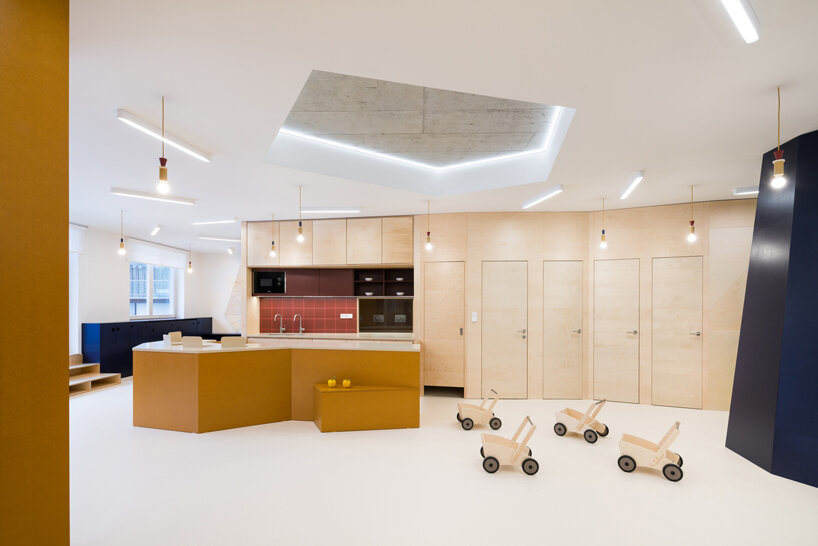 opposite the kitchen area, there's an adventurous playing environment where children can climb up to the red rocky nest or disappear inside the blue cave. there's also a private bedroom, which can turn into a playground, and a desk area for kids to draw and be creative. a lot of small-scale toys for motor skills development are hidden all around the nursery, prepared to tease their intellectual needs.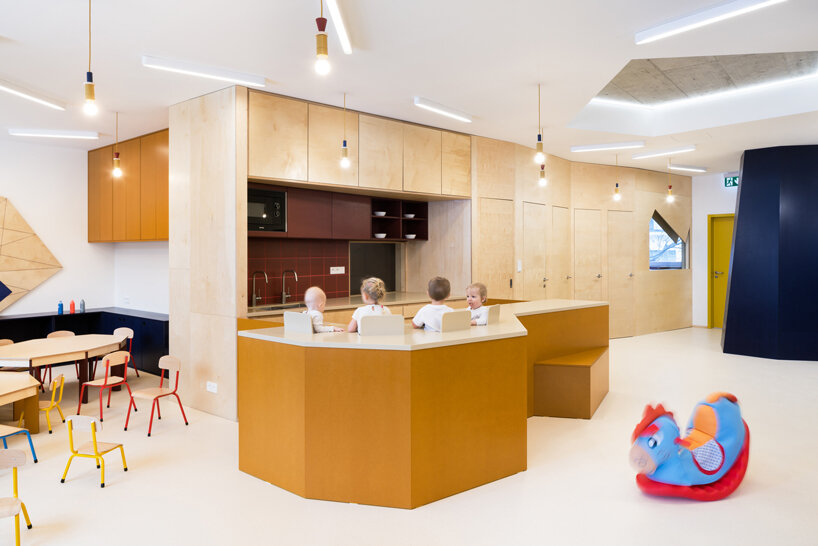 as well as the children's needs, no architects designed the nursery for the people looking after them. operating activities are shortened and streamlined, and the space is organized so that everything is at arm's length, behind a single wall with many doors. in this way, members of staff can keep an eye on the kids while fetching something.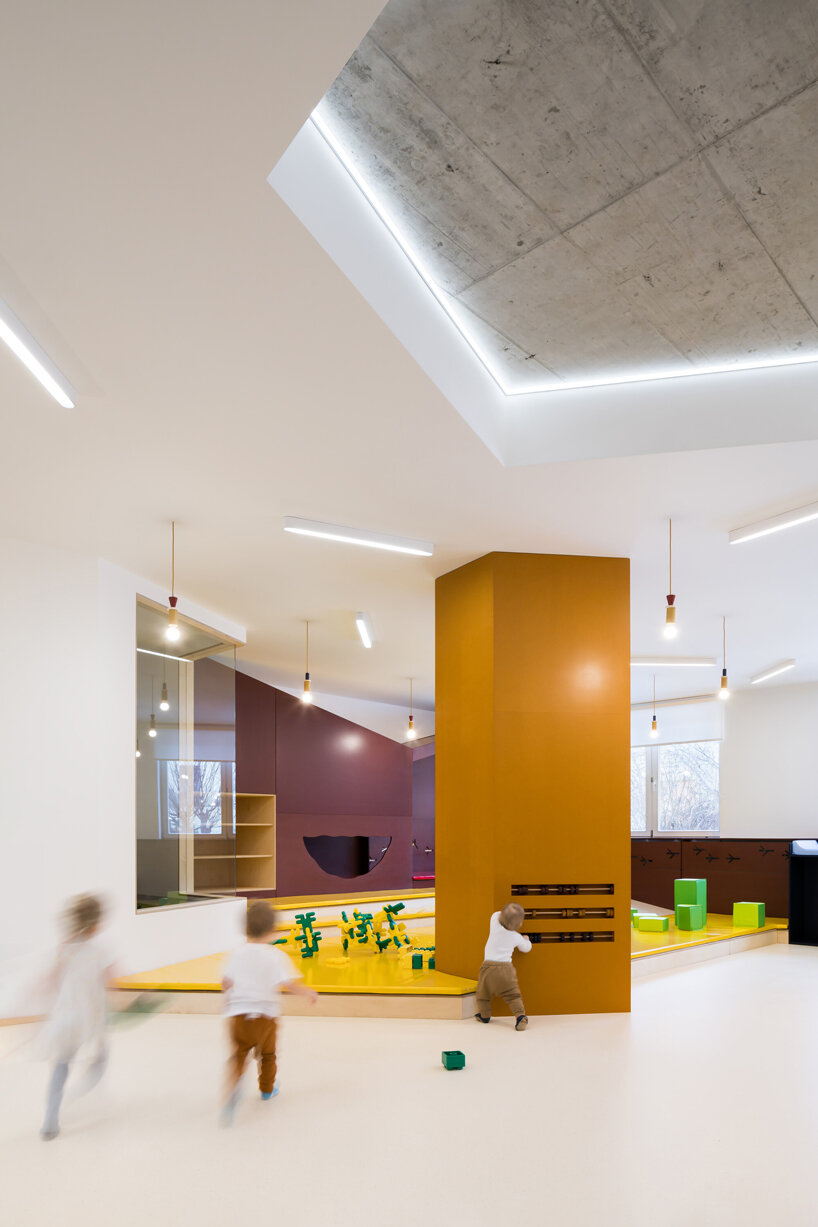 the architect also considered the moment that can be most difficult for some kids when they come to the nursey: saying goodbye. with this in mind, the design team installed windows where children can wave a last goodbye to their parent or guardian. mums and dads can also take a quick glance as they leave to make sure their little ones are ok. and for grandmas and grandpas who might drop off or pick up the kids, there's special steps to avoid them bending down to help with coat zippers.