thread whisperer danielle clough fabricates intriguing portrait, jess lee of the sea – a work-in-progress embroidery project. the illusionary craft, half-submerged in water, is created on layers of upcycled fishing net, which gives the piece an even more enchanting depth. for the 'midnight names' series, in which the portrait belongs to, danielle seeks for intimacy and works with people she feels close to. as a concept, she depicts their social media names or alter egos, thus the series title.  'these names, previously exclusive to performers, are now used to take ownership over our identities and broadcast them', she explains.
danielle clough is a capetonian-based artist that uses her sensitivity and passion to master the art of embroidery. using vivid colors, various thread thicknesses and diverse materials, the artist animates whatever inspires her, whether it's pop culture icons, her friends or simply nature. being an archaic craft, her aim is to evoke memories by threading the needle between past and present. she does so by depicting timeless beauty, whether that is human emotion or captivating flowers.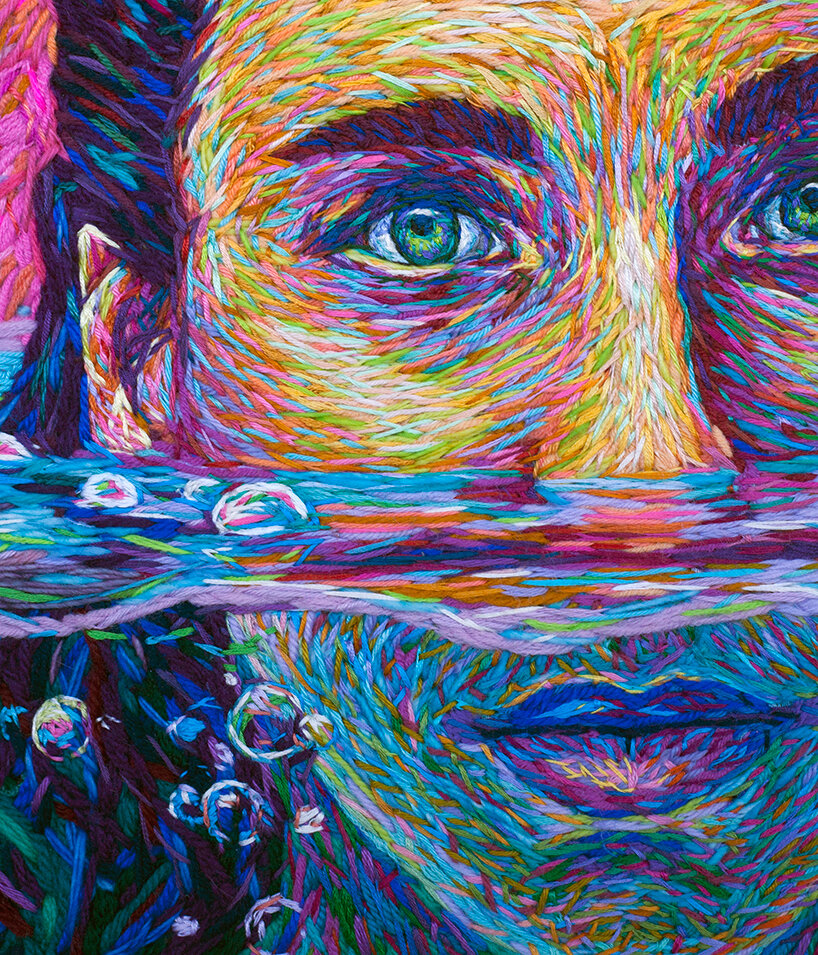 just like the rest of the portraits in the 'midnight names' series, the artist associates materials, thread stitching and shapes with the subject as well as experience in her day-to-day life. similarly, the portrait of 'jess lee of the sea' has sew many layers to it. from the emotional perspective to the practical one, danielle gives life to jess' gaze. the portrait is a surfer, a sea lover and an environmentalist, and as a vow to her dedication to sustainability, the artist only collected already owned materials. to further enhance the concept, an exposed, salvaged and broken fishing net from the local harbor is used as the sewing surface.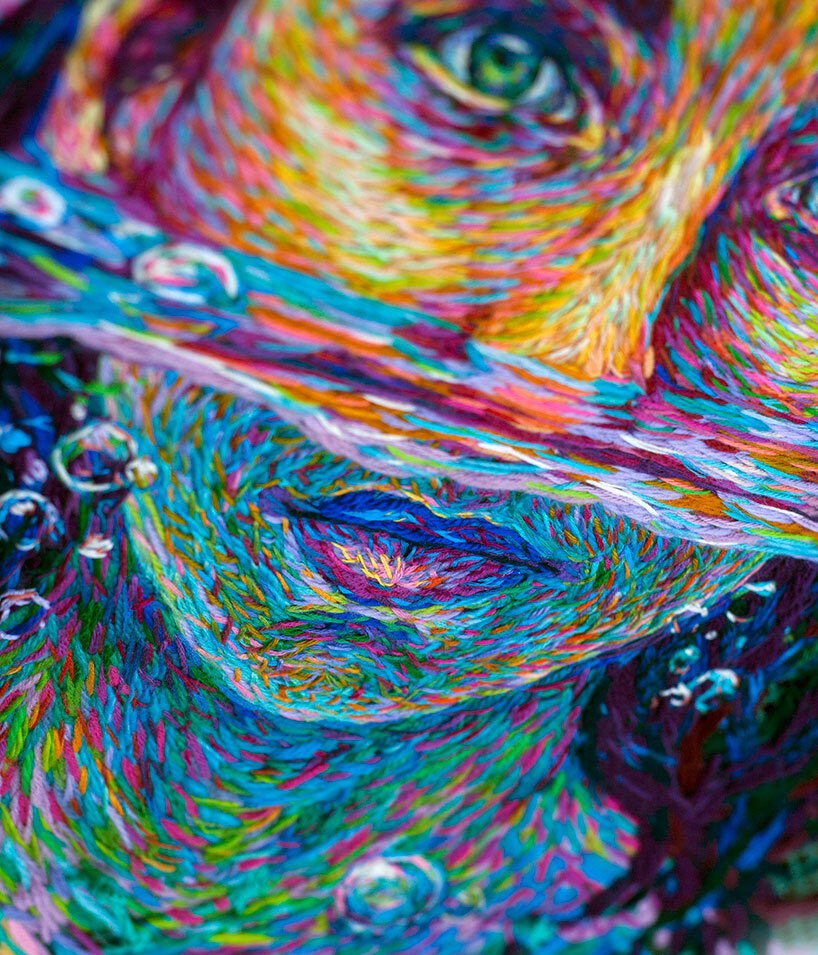 the water distortion detail, the transition from warm to cold color temperature, the bubbles, and the light play, create an almost hypnotizing essence that only makes you want to look closer. the mesmerizing portrait in solid bold stiches is framed in the shape of a norman window, from which the artist enjoys the sea horizon at home.
with the hope of exhibiting her 'midnight names' series in canada and the US, she continues to explore, confront and shine as a unique voice in south africa.