'landscape house' by FORM / kouichi kimura architects integrates a residence with a client-run hair salon attached to it. located in a spacious residential area in shiga, japan, the project consists of a series of intersecting volumes with carefully-considered proportions, openings, and materials. all together, the volumes compose a new dynamic façade in the streetscape.all images by norihito yamauchi
'landscape house' is located in a residential area that benefits from great views of mount ibuki – one of japan's 100 famous mountains and the highest one in shiga prefecture. FORM / kouichi kimura architects has developed the building to capture expansive views of its surroundings through strategically-placed openings. 'this house teaches us that it is the good relationship between external environment and internal space that gives openness or calmness to a residence with a good location,' says architect kouichi kimura.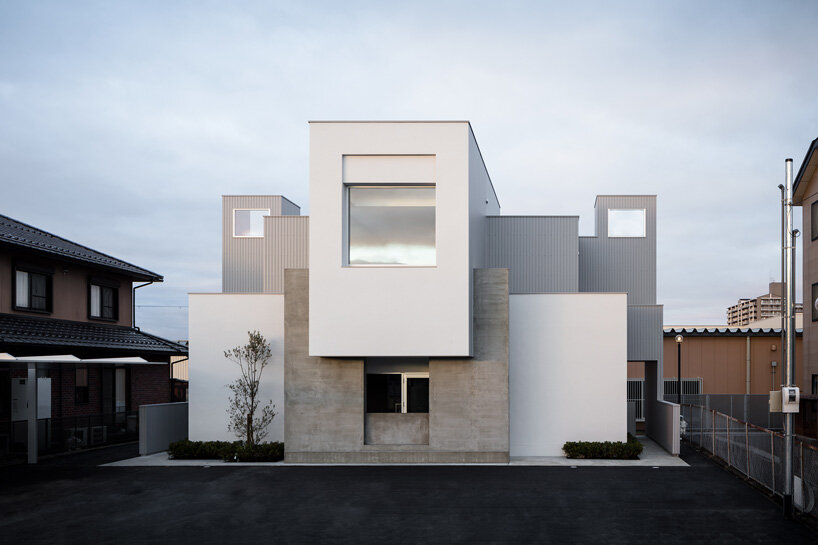 the home's intersecting volumes enclose the residential part and the client-run hair salon in calculated proportions. the ground level consists of the hair salon, the residential entrance hall, and a bathroom. the rest of the residence expands on the upper level, where the LDK (living, dining and kitchen area) is laid out, together with the bedrooms and children's rooms.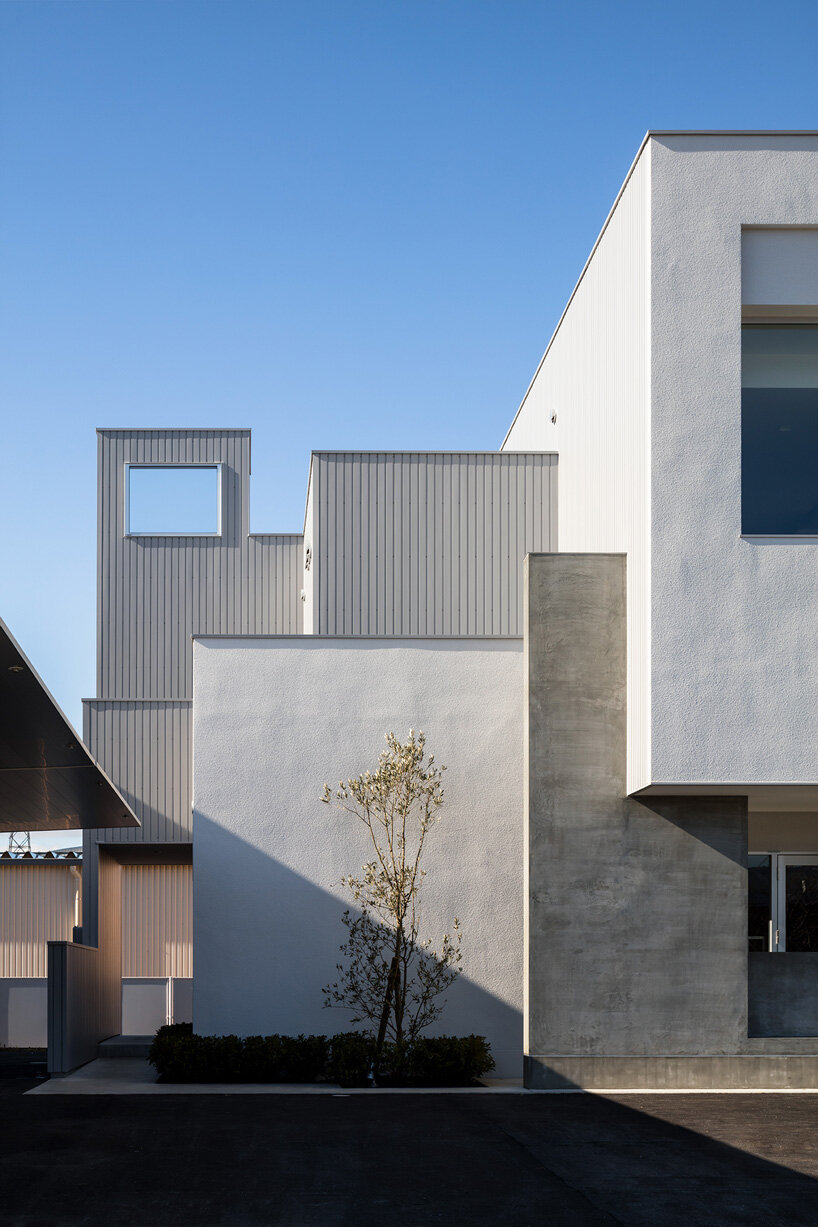 the LDK has varied ceiling heights and has been planned to make the room, including the stair hall, appear as one continuous zone that can be loosely divided with curtains as necessary. an opening on the wall in the back adds visual depth and reinforces the sequential space, which stretches in the longitudinal direction. at the same time, a high-side opening on the independent wall that characterizes the façade blocks eyes from the outside while framing expansive views of the surroundings.
the low wall below this window has been recessed, creating a cozy niche clad in colored tiles that enhances the experience of the mountain view. meanwhile, the stair hall wall in the back features a large opening that allows natural light and air to fill the interior. the space that develops around the window, defined by a trimmed mortar frame, can be flexibly used as a display or study.