japanese studio unemori architects nestles its 'house tokyo,' along a tiny plot in a densely populated neighborhood. designed for a couple with no children, the complex assemblage of corrugated steel-wrapped volumes stands as an innovative, and geometrically structured dwelling in central tokyo. the house occupies a footprint of only 26 square meters (280 square feet), and showcases an architectural paradigm for urban densification. the clustered volumes which define the structure result in a spatial condition of various ceiling heights and mezzanine areas. many large openings and windows introduce an open and outward-looking atmosphere to counter the compact nature of the space.
images by kai nakamura
to overcome the minimal space available within the tight urban context, unemori architects realizes its tiny 'house tokyo' as a suspended structure. by stacking and overlapping the residential volumes, the team succeeds in overcoming the challenges brought on by urban densification. each box, or level, is assigned its own program and is offset so that the spaces blend into each other. the design team avoids the cloistering of these boxes, which serves to enlarge the continuous interior and counteract the compact nature of the house.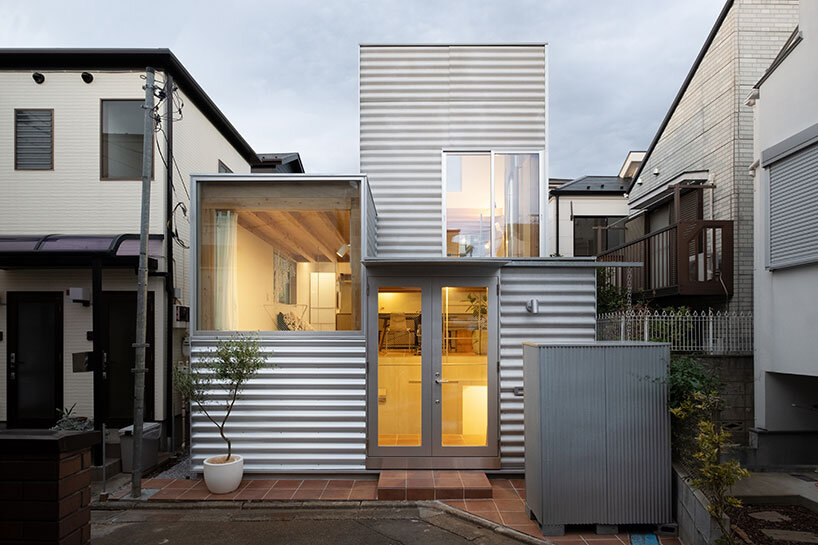 unemori architects realizes its house tokyo with a geometrically structured framework. the outer walls of the small house are partially set back — this move serves to increase the surface of the exterior walls, generate an outer terrace, and resultes in the varying ceiling heights which range from just over six feet to 15.5 feet. the house is wrapped entirely in corrugated steel, interrupted by the large, picture windows. toward the interior, the framework is expressed with an exposed wooden structure which offers a warm atmosphere to contradict the raw metal of the facade.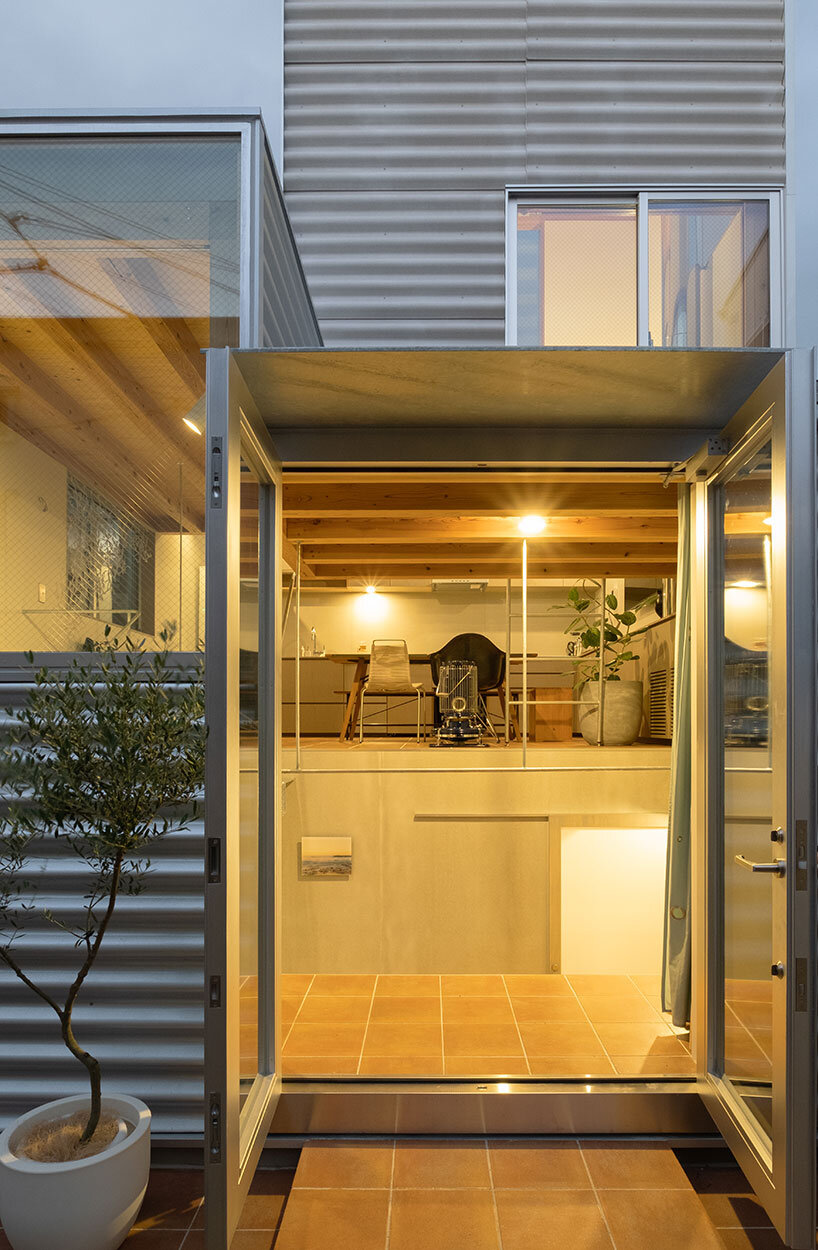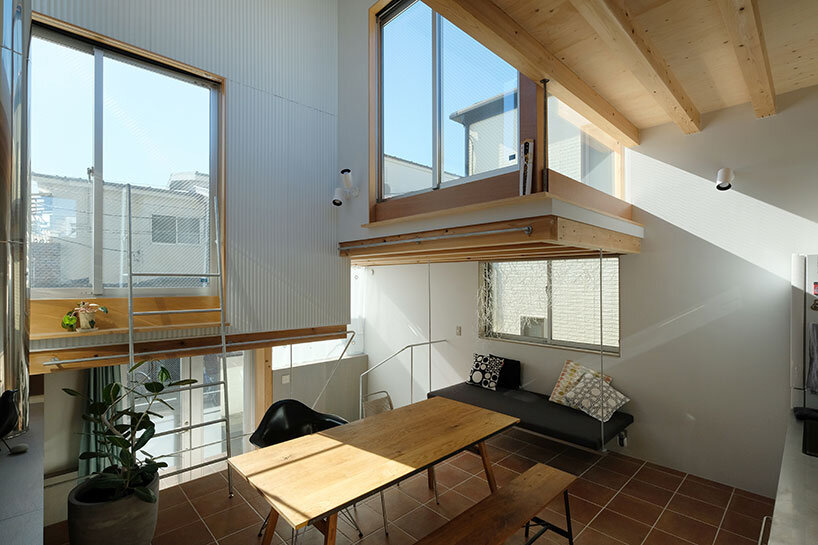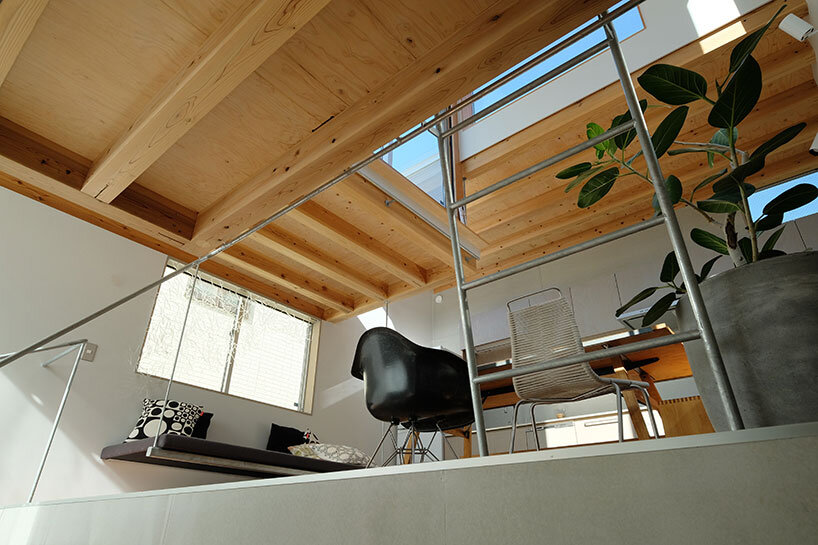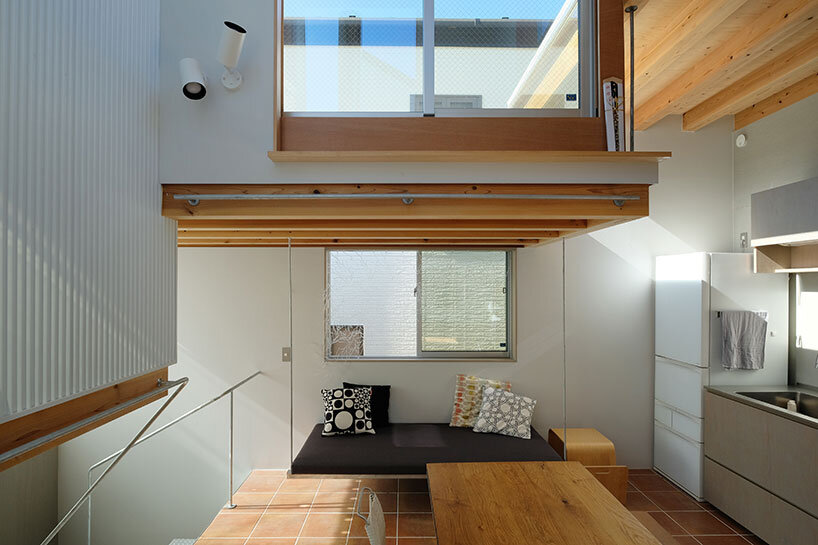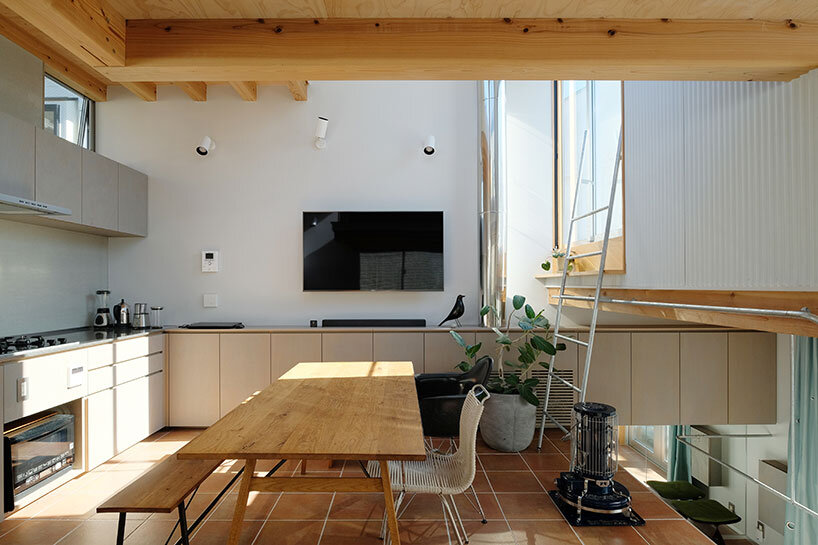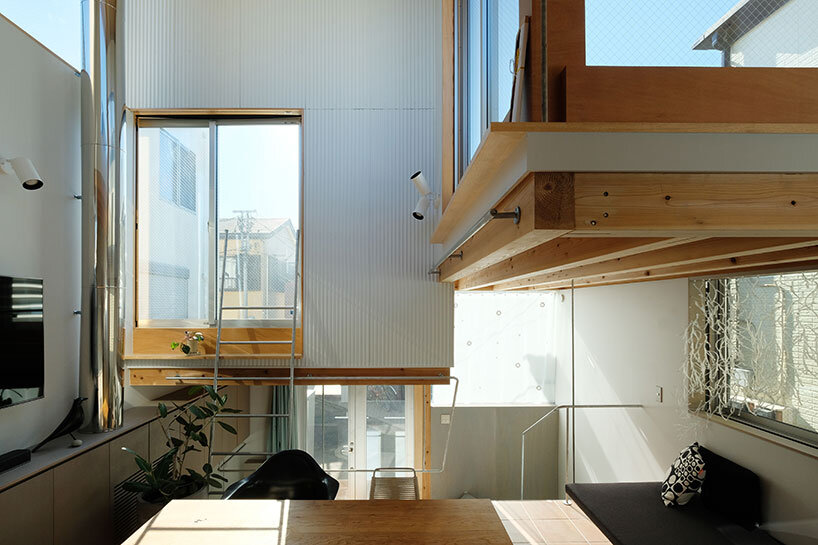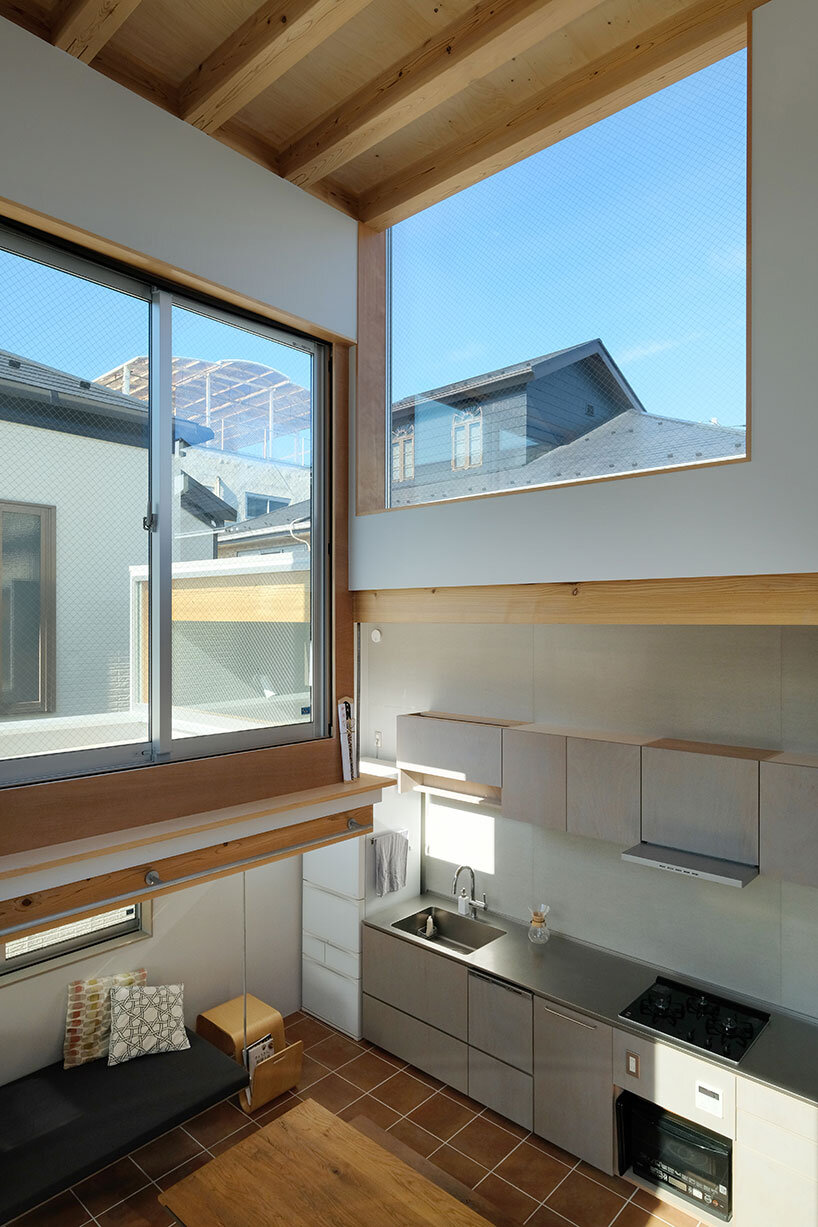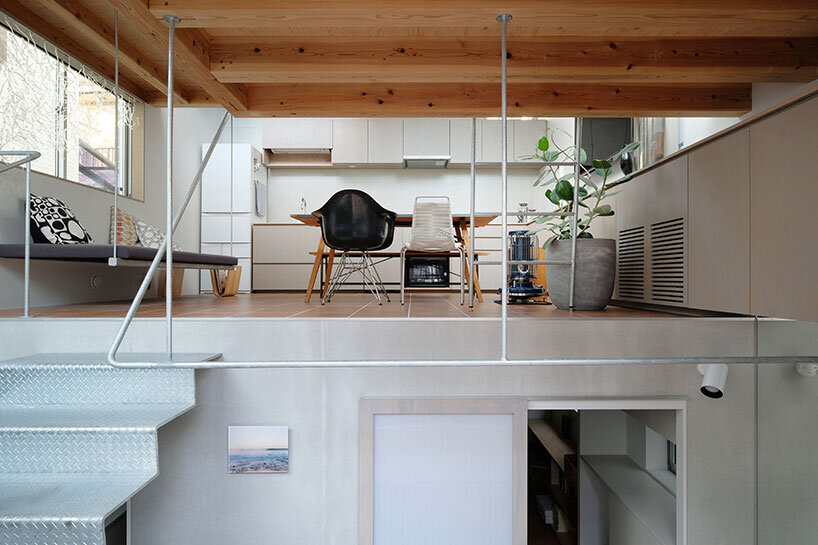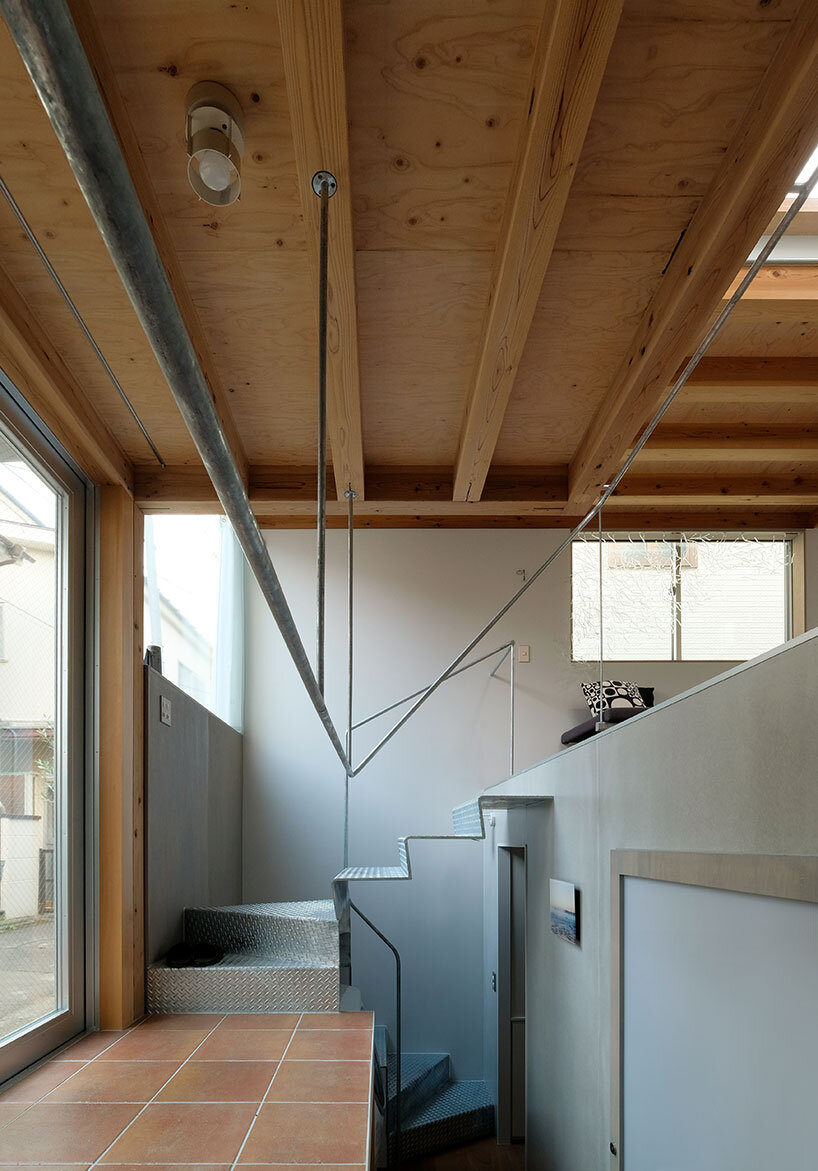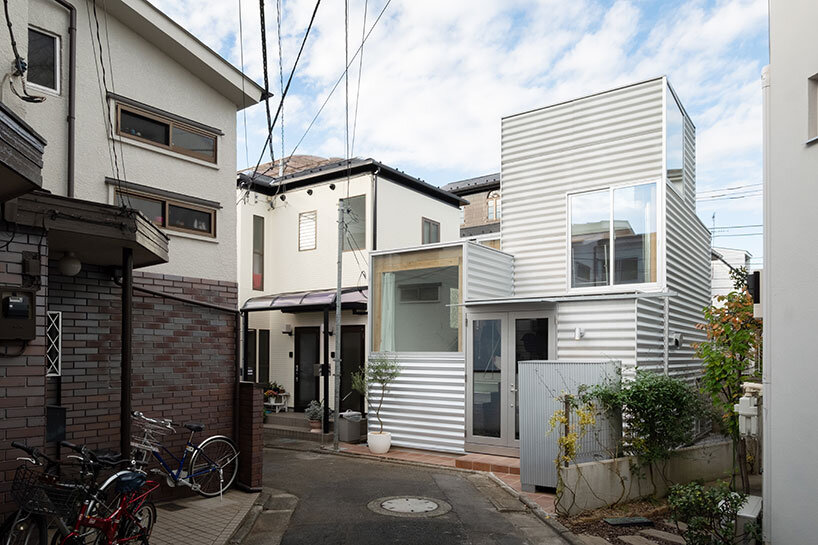 project info:
project title: house tokyo
architecture: unemori architects
location: tokyo, japan
general constructor: fukazawa corporation
completion: september 2019
photogrphy: kai nakamura