'totoro house' by CplusC architectural workshop is a renovation and extension project on an existing family residence in russell lea, sydney, australia. the project was developed as a physical manifestation of studio ghibli's animated fantasy film 'my neighbor totoro'; and its exploration of relationships, both within the family and with the landscape. the scheme playfully blends internal and external spaces while translating the client's close-knit bond into the physical realm.images by murray fredericks and ryan ng
in developing 'totoro house', CplusC architectural workshop drew from the japanese concept of 'shakkei' or 'borrowed scenery', which harmoniously bridges the relationship between interior and exterior. the project is a playful response to the disconnect between the original house and back yard due to the downward sloping terrain, which didn't allow the clients to use their home to connect to the garden. the new extension acts as the missing link between the two through a gradual vertical transition that joins interior and exterior spaces.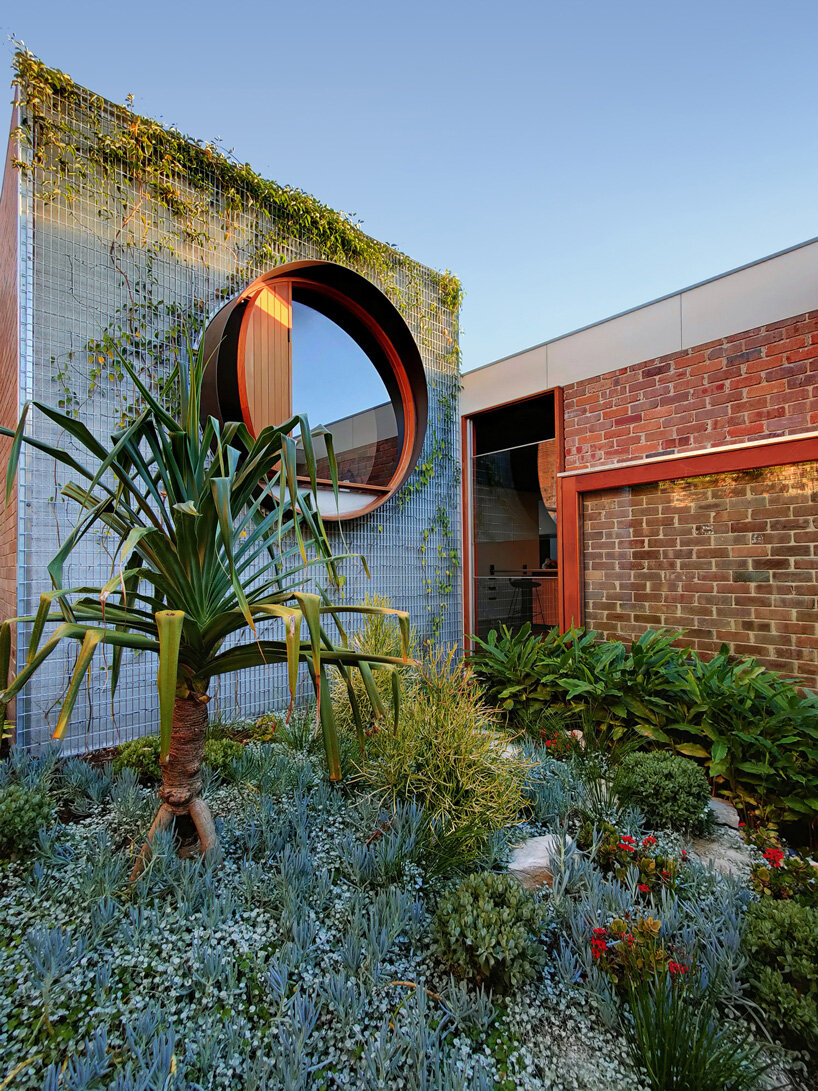 'three decades ago, studio ghibli's animated fantasy "my neighbor totoro" taught us about the importance of relationships; with family, friends, and nature,' notes the sydney-based architecture studio.'the totoro house is a physical manifestation of these concepts of relationships, both within the family and with the landscape.'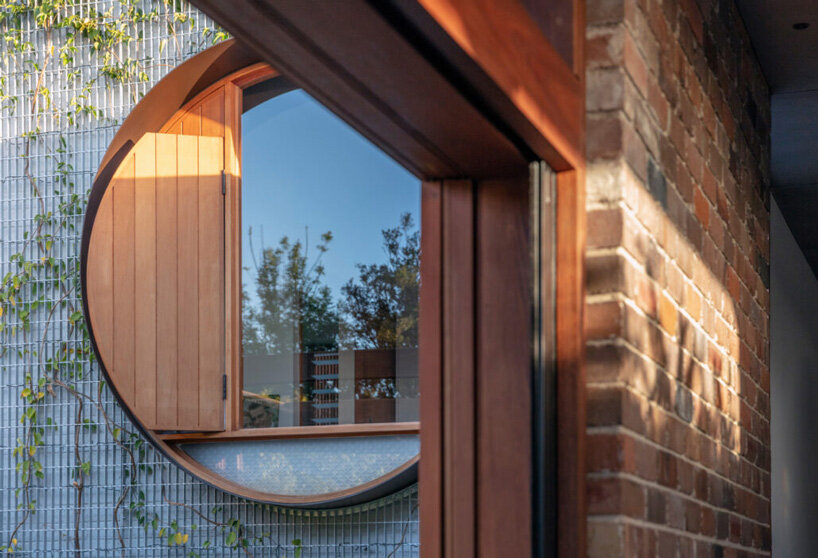 the home's master bedroom and social spaces are characterized by framed views towards the back yard as well as extensive openings that dissolve the threshold between interior and exterior. meanwhile, highlight windows accentuate the generosity of the spaces, drawing in warm afternoon light. the living, dining and kitchen are combined into one interwoven space that seamlessly flows into the yard.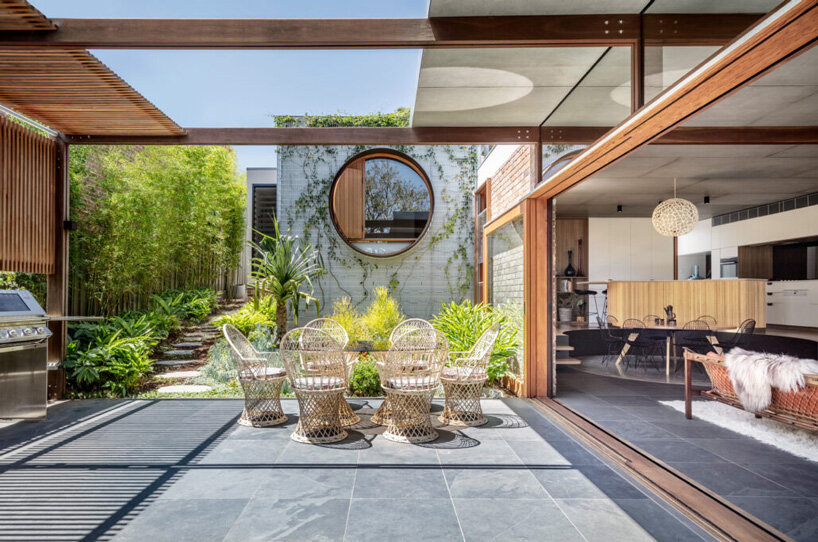 a circular motif is extended through the dining, living and master bedroom spaces to inform a framed transition between the interior and exterior. drawing from the japanese concept of shakkei, it gives the house a sense of serenity during quiet school days whilst connecting the home to the backyard for family sports in the evening. climbers offer a sense of privacy and security for the residents on the western façade without the need for traditional fencing. at the same time, CplusC has inserted an expressive australian hardwood timber screen in the east, which creates a comfortable level of shelter and separation.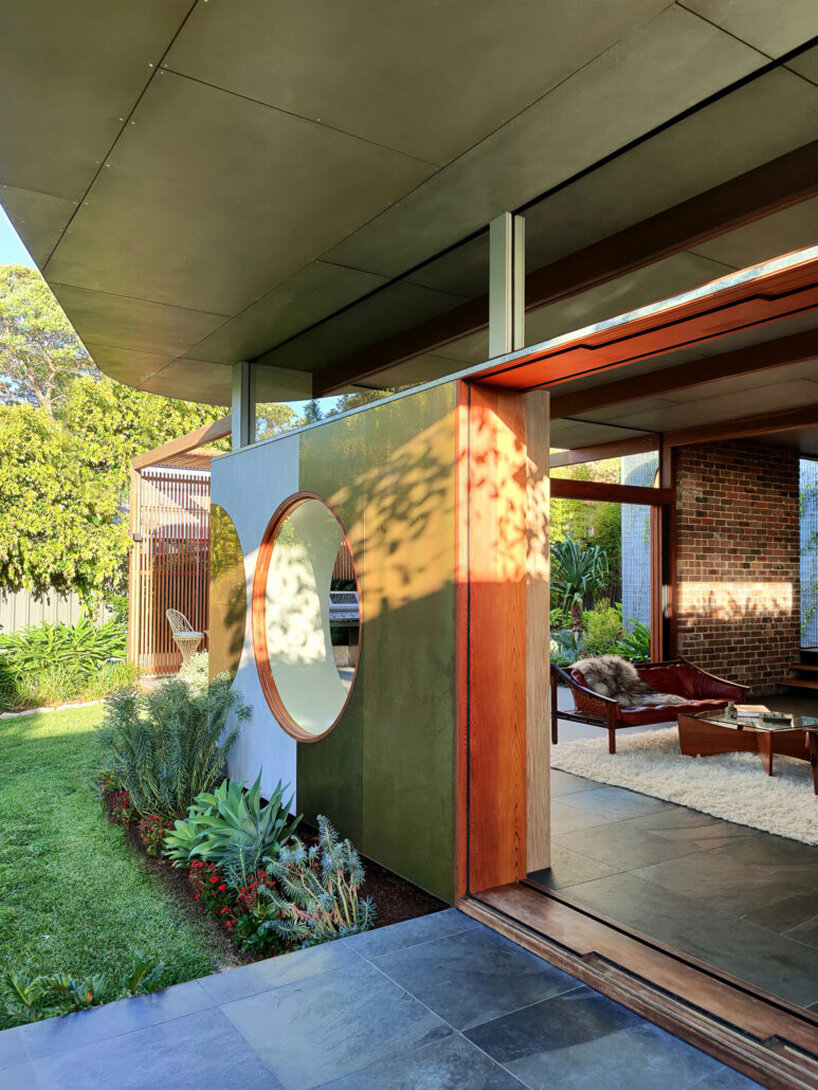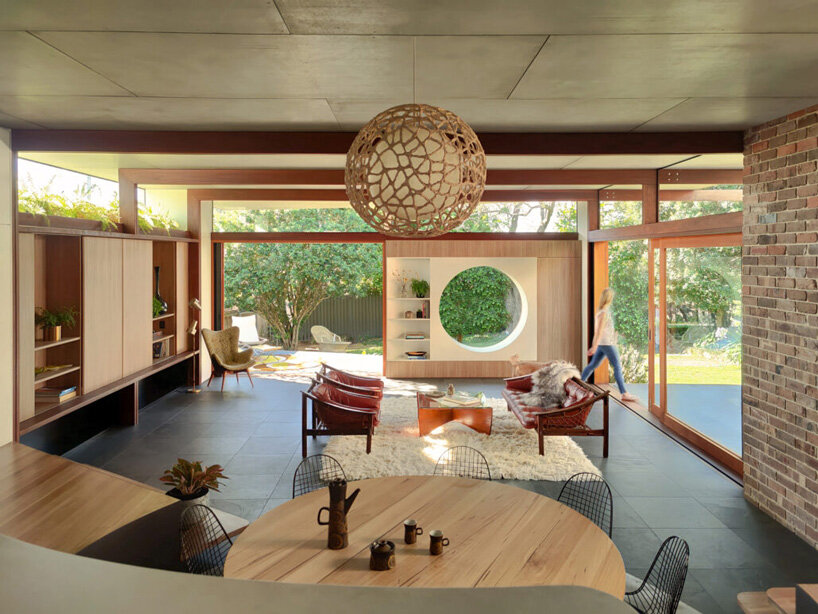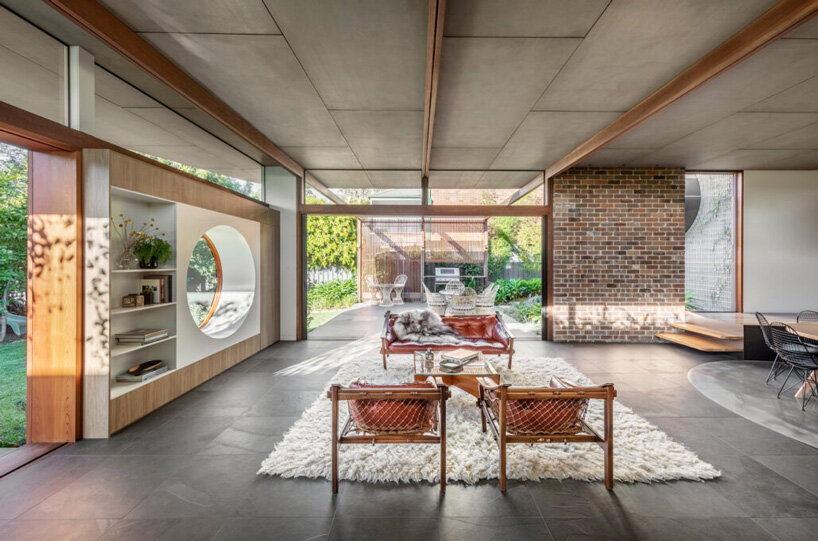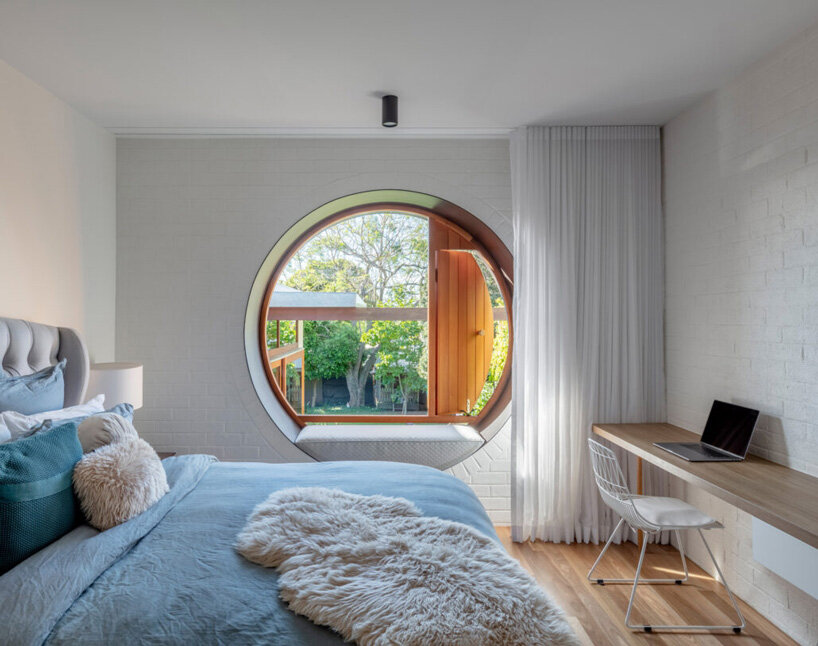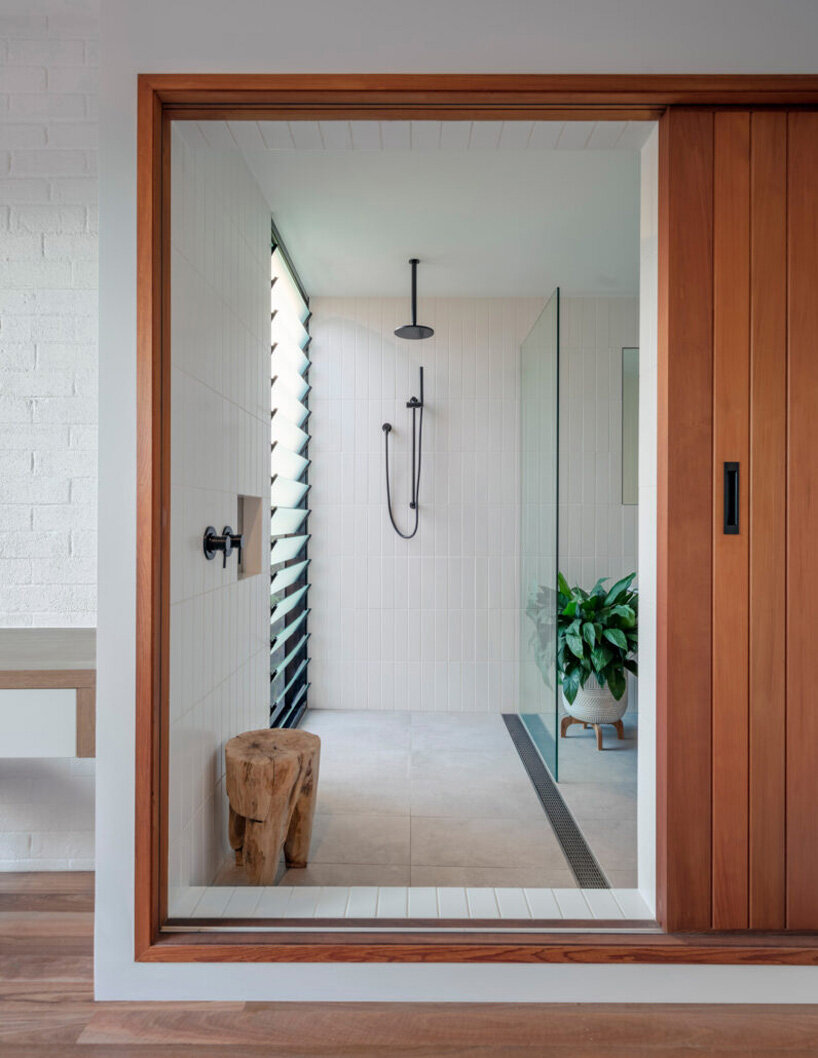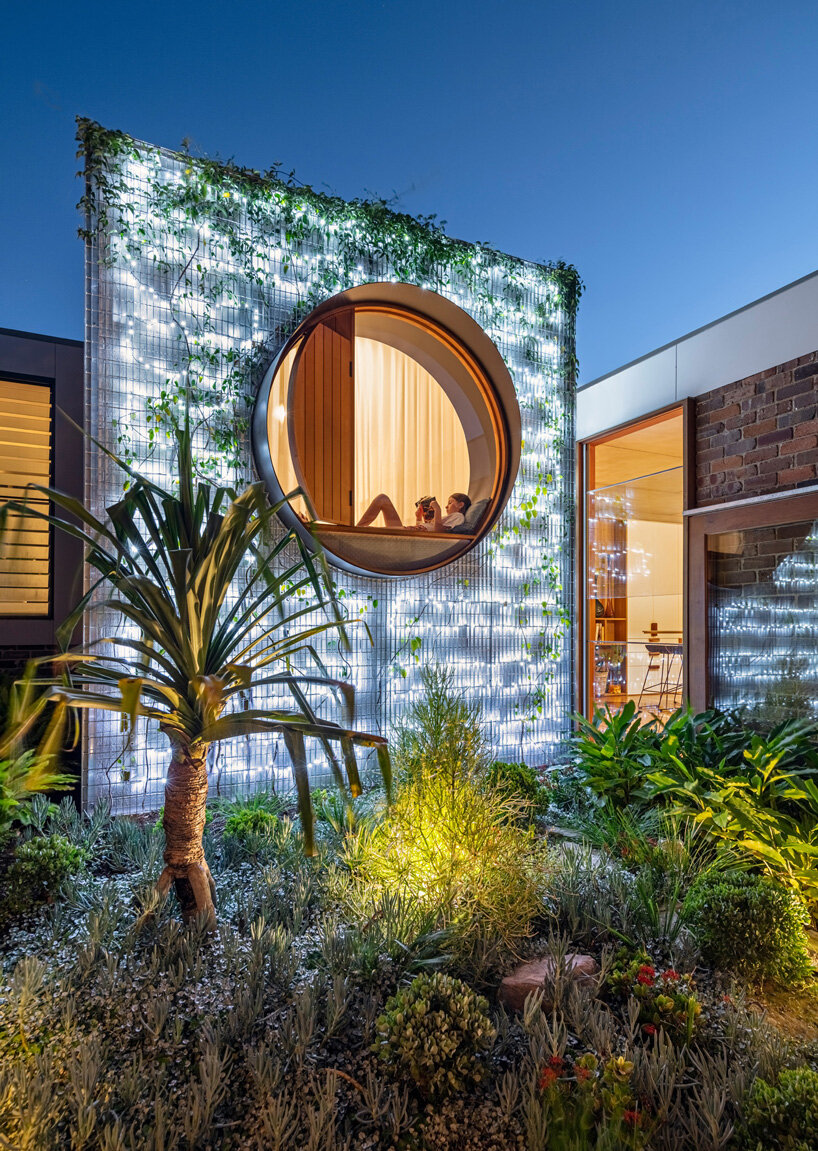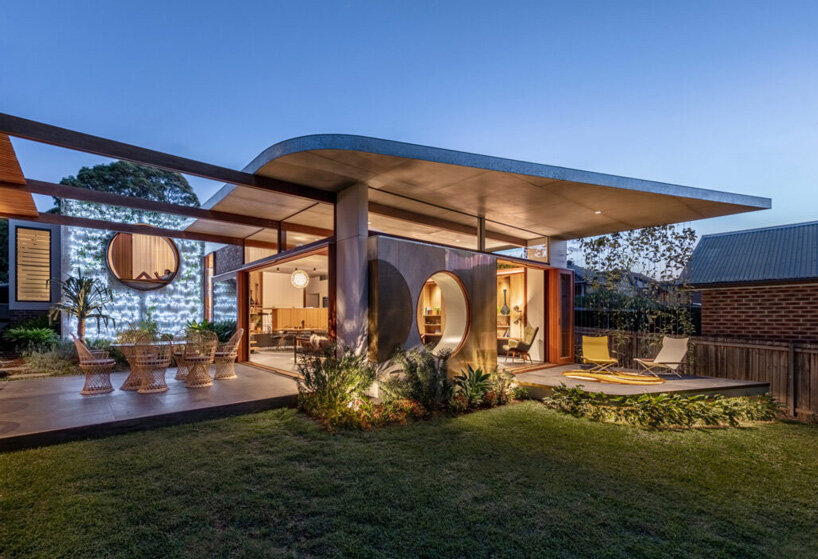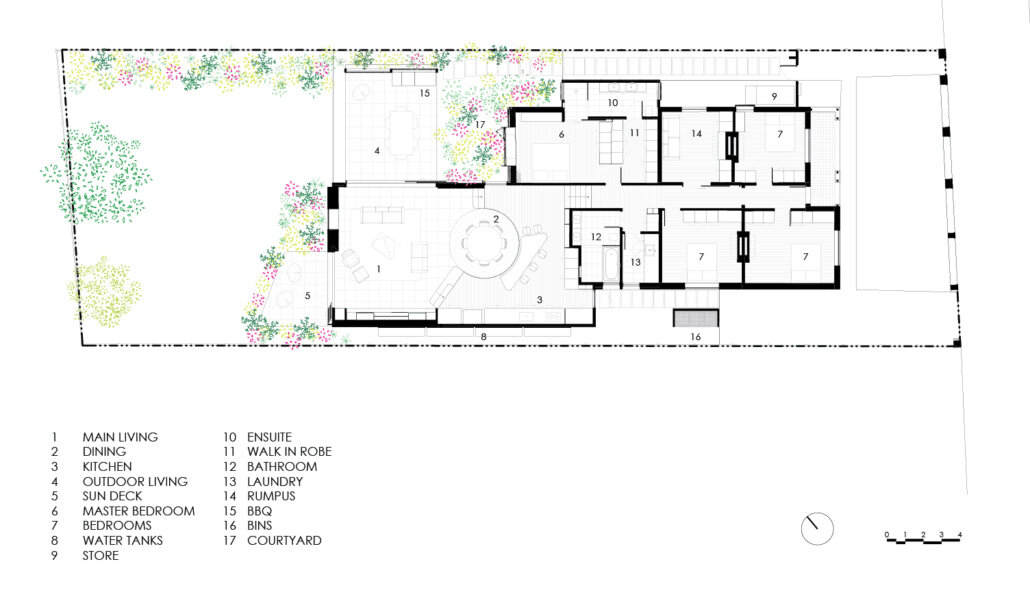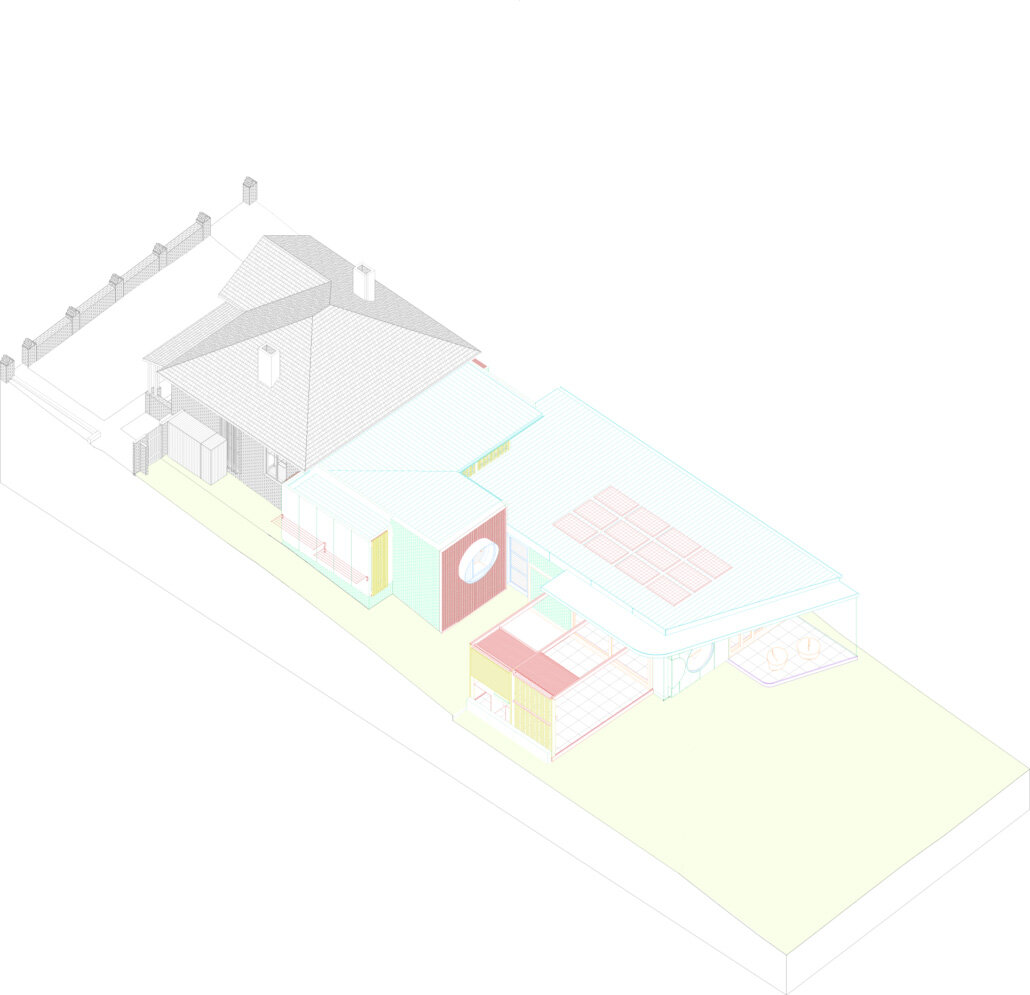 project info:
name: totoro house
architect: CplusC architectural workshop (also interior designer and builder)
location: russell lea, sydney, australia
project architect: clinton cole & ryan ng
project manager: christina cheng
site manager: will bradley
structural engineer: partridge engineering
landscape D&C: bell landscapes
furniture & styling: jase sullivan
sofia lekka angelopoulou I designboom
apr 09, 2021