known for leading the industry in automotive safety for decades, volvo is now broadening its focus to include sustainability. created in collaboration with grey, the brand has unveiled a global campaign — TV, online video, social, digital, OOH, radio and print — that reflects the company's commitment to climate neutrality and electrification.
in the new film, which you can watch above, a spokesman named bjorn gives viewers a glimpse into volvo's impressive safety tests (watch how they drop a car from 30 meters in the most extreme crash test ever). he continues the narrative by taking us up north to the arctic circle, where he wonders whether a 100-foot drop qualifies as the ultimate safe test. while he asks, a collapsing glacier behind him seems to provide the answer by interrupting the film and suggesting the biggest threat to our safety isn't on the road.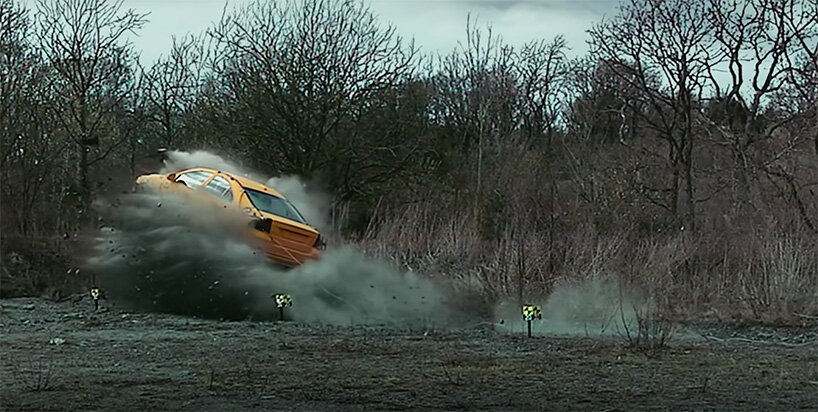 'I am very proud to bring the ultimate safety campaign to life,' said mike johnstone, head of central marketing & brand at volvo cars. 'sustainability is now as important as safety to us, with climate action having the highest priority, and volvo cars has one of the most ambitious climate plans in the car industry. that's why we're proud to highlight the work we are doing through this campaign taking real action to combat global warming.'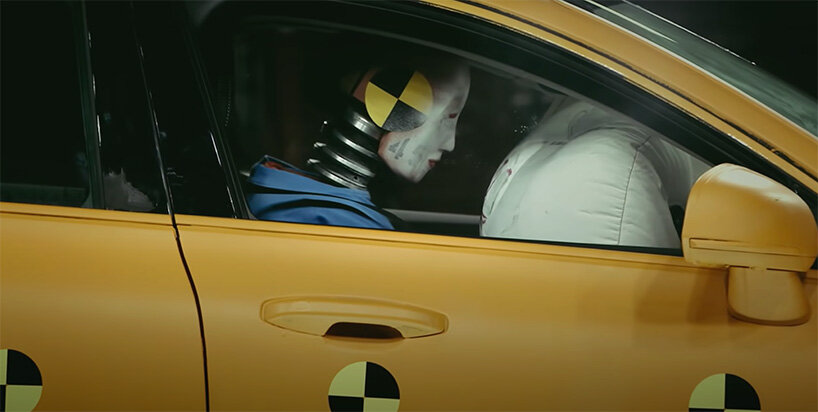 this bold campaign represents a new chapter for volvo cars and their idea to become a climate neutral company by 2040. their plan is to become fully electric by 2030 with half pot their global sales being fully electric by 2025.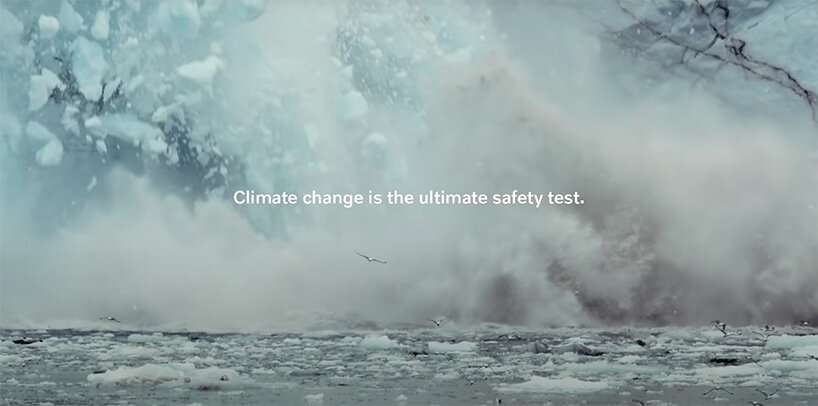 project info:
client: volvo cars
head of central marketing & brand: mike johnstone
director brand management: johanna arvidsson
creative agency: grey
global CCO: john patroulis
CCO EU & creative chairman UK: javier campopiano
president/CCO UK: laura jordan bambach
global ECD, volvo: emiliano gonzalez de pietri
creative directors: sam haynes / john gibson
copywriters: sam haynes / javier campopiano
art director: john gibson
CSO: raquel chicourel
strategic planner: bhavin pabari / gilliam caldwell-dunn
chief client officer: jeremy pyne
business director: justine johnson
account director: andy wynn
account manager: cara simcock
agency senior producer: lindsay moyes
agency print producer: richard ross
designer: michael stephens
social media agency: wildfire
managing director: olivia clarkson
creative director: vikesh amey bhatt
account director: charlotte scott
strategy director: asad shaykh
production company: smuggler
production company producer: nick landon
director: ivan zachairas
D.O.P.: jan velicky
production design: robin brown
photographer: philipp rohner – getty images
VFX: preymaker | creative + technology
makers: angus kneale, verity kneale, melanie wickham, jamie scott, ruben vandebroek, zach fortin, simon holden, greg cutler, bradley stilwell, david forcada, sam caine, sue jang, grace hwang, hassan taimur, joseph thomas, matt parent, francesco di luis, sofia oliveira, otomat, brandon phillis, christian reyes
juliana neira I designboom
apr 07, 2021