Chilliwack – Chilliwack City Council had their hands full for housekeeping, changing status of land near Chilliwack Airport and the contentious issue of the TUP or Temporary Use Permit for the Portal Shelter run by Ruth and Naomi's ministries. The detailed agenda is here.
First the housekeeping:
Recommendation that Council award the Tender for the "City Hall Roof Replacement" to Chilliwack Roofing Ltd., in the amount of $274,999.00 (plus applicable taxes) and Recommendation that Council award the Tender for the "City Hall HVAC Replacement" to Chill-Air Conditioning (2014) Ltd., in the amount of $232,450.00 (plus applicable taxes).
Both motions for spending were passed.
Second, land near Chilliwack Airport:
Recommendation that "Zoning Bylaw Amendment Bylaw 2021, No. 5069", which proposes to rezone property located at 46190 Airport Road from an AP ( Airport Commercial) Zone to an AP-1 (Airport) Zone, be given first and second reading; and further, that notice be issued requesting written submissions for Council's consideration at the April 20, 2021 Regular Meeting of Council.
In 2004, the subject property was one of a series of parcels along Airport Road that was included within a City initiated block exclusion application which was approved by the Agricultural Land Commission (ALC) under Resolution #211/2004. As detailed in the Commission s approval, concerns were noted that many of the parcels located to the north of the airport were, at that time, utilized by businesses not related to the airport and as such were contributing to pressure on ALR lands to supply a community need for land suited to airport-related uses. As a result of this concern, Council directed staff to limit the uses on these properties to those consistent with the ALC exclusion decision (i.e., airport industrial uses). As these properties are owned by the City, it was determined that rather than pursuing a block rezoning application to bring the properties into compliance with the ALC decision and potentially creating legally non-confirming uses, the City would pursue re zoning on a case-by-case basis as a condition of the lease agreement when new tenants began operation on site. As such, it is the expectation that all properties included within the ALC exclusion application located to the north of the Chilliwack Municipal Airport will be rezoned appropriately as the occasion arises. As a new lease agreement is underway for the subject property, rezoning is required.
Now the controversy:
Ruth and Naomi's wanted to renew the existing Temporary Use Permit to continue to utilize the Yale Road property for a 48-bed homeless shelter (the Portal ). As the CS1 (Service Commercial) Zone does not permit this use, a Temporary Use Permit (TUP) is required. The original TUP is set to expire, however, the new replacement via the City and BC Housing, is not ready for occupation. The construction for new supportive housing and shelter could begin as early as this spring on a modular building at Rowat Avenue and Trethewey Avenue (with a potential opening of February 2022).
The original TUP in late 2019 was for 18 months and not the three years as was originally asked for by RAN. It is expected that this new TUP will again be only for 18 months or less.
Council did approve more security (Griffin Security) around the Portal until such time when the Portal can move its residents to a new facility. That would walkabouts and not just security drive by's. BC Housing would provide a community liaison.
Council Knott noted that "we gave our word" that the Portal would be moved after the initial 18 month permit. She wondered aloud if the Sears building ( or other privately owned buildings) could be used as an interim solution to the homeless situation get to the residents away from two schools and the neighbourhood.
Councilor Kloot asked about the old Progress building near Save On Downtown as a possible option (The old Progress building will be renovated by CEPCO). He would support only a 3 month extension. "The time is up for this location." City staff noted that an owner of a privately owned building had not stepped forward.
Councilor Mercer and Kloot were comfortable with a 90 day extension.
Criticism with RAN was noted that not much has improved from the original promises made in 2019.
Council Lum is concerned about RAN operator alleged correspondence ( from the Executive Director) about "being so done with BC Housing" and directed calls back to city. Lum scolded the Province and Ottawa to spend money on permanent housing and not temporary shelters. The Travelodge was brought up a number of times during this emotional meeting.
RAN Executive Director Bill Raddatz was not present during this live Zoom meeting.
Lum and Mayor Popove suggested a new operator. City Staff said that BC Housing could not find a new operator in the current timeline.
Councilor Shields and Knott both said that they ( the city) failed the neighbourhood.
Counc. Kloot motioned for a 90 day extension seconded by Counc. Mercer. with enhanced patrols and aggressive search for a new location.
The emotional Video can be found here. The discussion starts about 60 minutes in.
In the end, the TUP will be extended for 90 days until July 15 ( with amendments to find a new venue).
Ironically following that discussion, the Recommendation that Council approve the "Reaching Home Program" projects, under Employment and Social Development Canada, as contained within the Staff Report dated March 24, 2021. This is for Salvation Army, Pearl Life and PCRS to the tune of $358,800 plus for the 2021/22 finscal year.
In March – it was announced that the Province is partnering with the Phoenix Drug and Alcohol Recovery and Education Society on a proposal to provide 50 additional supportive homes and a 40-bed shelter for people experiencing homelessness in Chilliwack.
BC Housing and Phoenix Society have submitted a rezoning application to the City of Chilliwack for the project, which would be located at the corner of Rowat Avenue and Trethewey Avenue. The site is ideal for use as a shelter and supportive housing project as it is close to public transportation, clinics and other amenities.
If rezoning is approved, construction is expected to start in late spring or summer 2021. Mayor Ken Popove told chillTV and FVN that another component of this plan could include a sweat lodge for Indigenous healing. The original FVN story is here.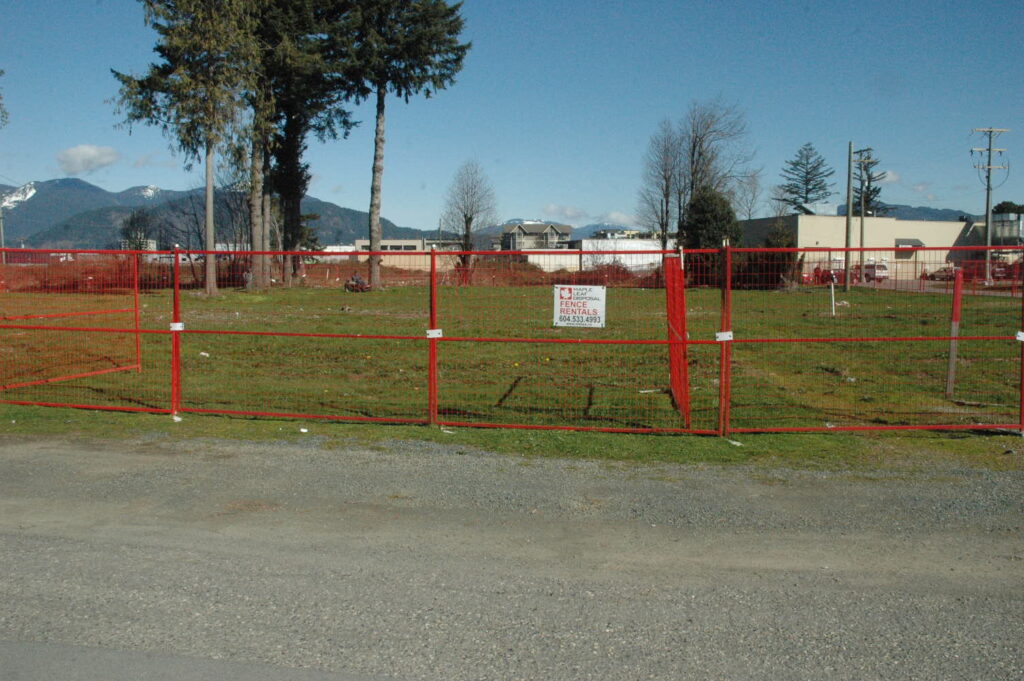 Neighbours who have kids going to schools near the Portal want the homeless there to be moved. They site safety concerns. Residents of the Newmark condos have always complained about the crime.