built in 1971 and designed by yoshikatsu tsuboi, the ashizuri underwater observation tower is the perfect example of japan's idea of the future in the 70s. located in the heart of the ashizuri-uwakai national park in the tatsukushi marine park, kochi prefecture, the observatory stands out because of its vivid red hue and its impact on japanese architecture and engineering. 
images © kochi prefecture
accessible by a bridge that spans over the water and measuring 24-meters-tall, the ashizuri underwater observation tower features views to both the seascape and the undersea. the structure is composed of two levels — one over water and an underwater one. the later one can be reached via a spiral staircase that takes guests 7-meters below water. once inside, visitors can hear the sound and echoes of the water while spotting tropical fish, colorful corals and exotic creatures. the different animals change in variety from season to season. girella, porcupine and butterfly fish can be seen throughout the year, while massive migrations of sardines and horse mackerels happen during the winter times. barracudas, sea turtles and rays can be spotted in autumn.
the design by yoshikatsu tsuboi is said to be heavily influenced by metabolism — a post-war japanese architectural movement that fused ideas about architectural megastructures with those of organic biological growth. it also takes cues from the pavilions built at the japan world exposition osaka in 1970 and the showa future festival held at the time. the observatory is the fourth oldest existing underwater tower in japan.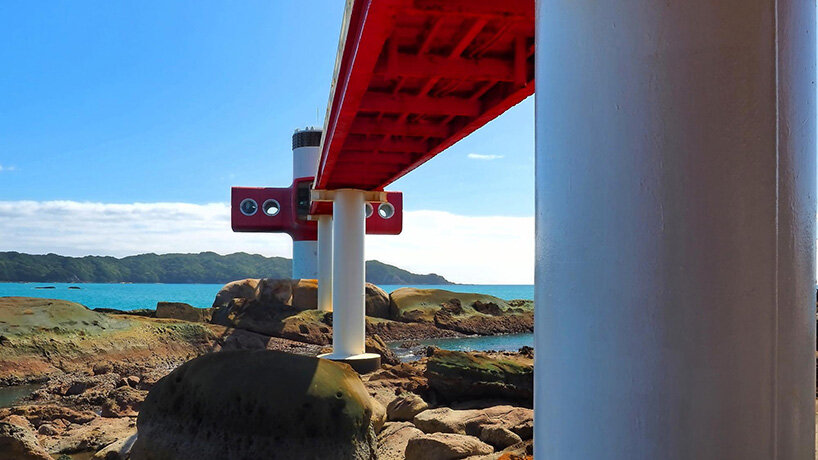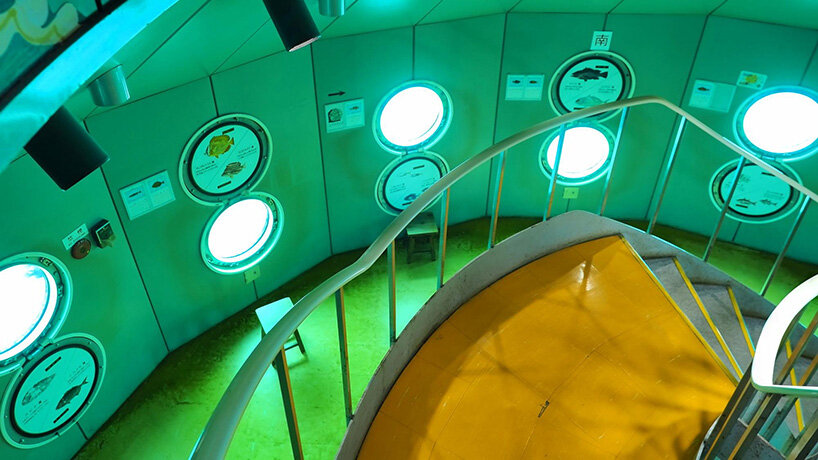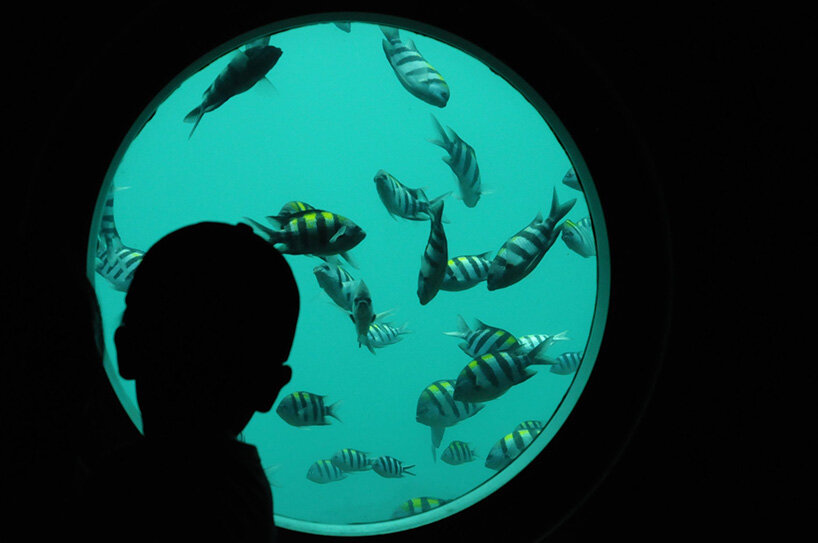 project info:
name: ashizuri underwater observation tower
design: yoshikatsu tsuboi
built in: 1971
location: tatsukushi marine park, japan
official website: here
juliana neira I designboom
apr 07, 2021