enrico scaramellini of es-arch explores a minimal dwelling prototype in the western alps which seeks to be aggregated into a new residential fabric. the timber volume defines the characteristics of a typical house, and celebrates the mountainous landscape of valtournenche in valle d'aosta. toward the interior, the simply organized open plan of the alpine cabin is enveloped in an exposed timber finish and hosts a living and dining room, bedroom, bath, and loft. the compact space is suited to host four visitors.
images courtesy of enrico scaramellini, es-arch
architect enrico scaramellini designs the overall volume of the prototype to be reconfigured and aggregated. the timber cladding along the exterior playfully expresses a combination of blockbau and xlam techniques. this strategy leaves the modular dwelling up for manipulation — while the base remains constant, the upper half invites different patterning, tones, and articulation. the repetition of this single housing component will introduce an entirely new residential landscape with a diverse range of atmospheres.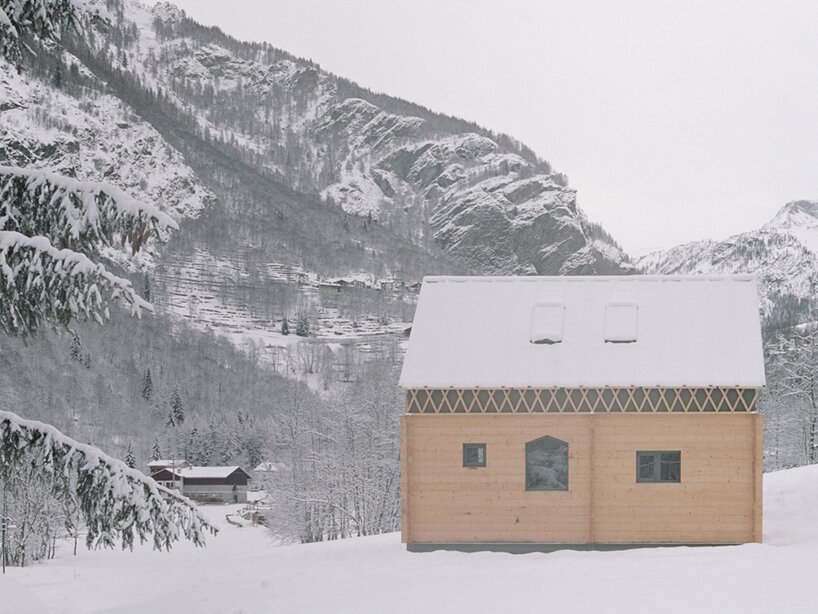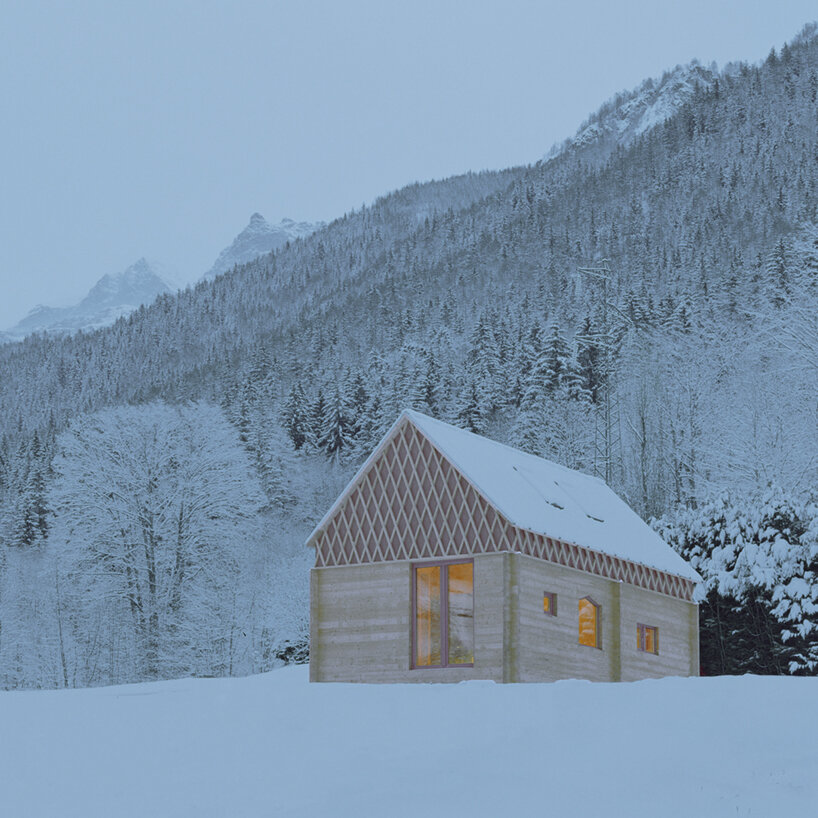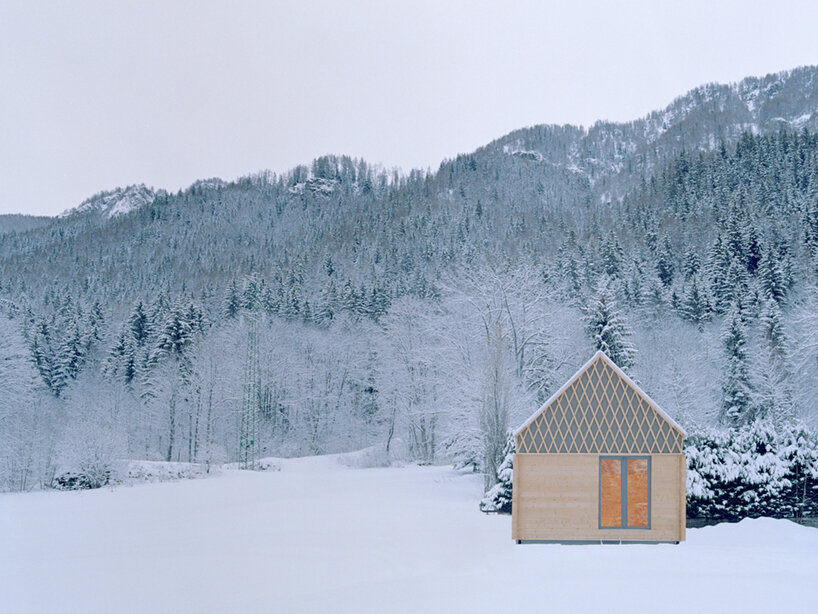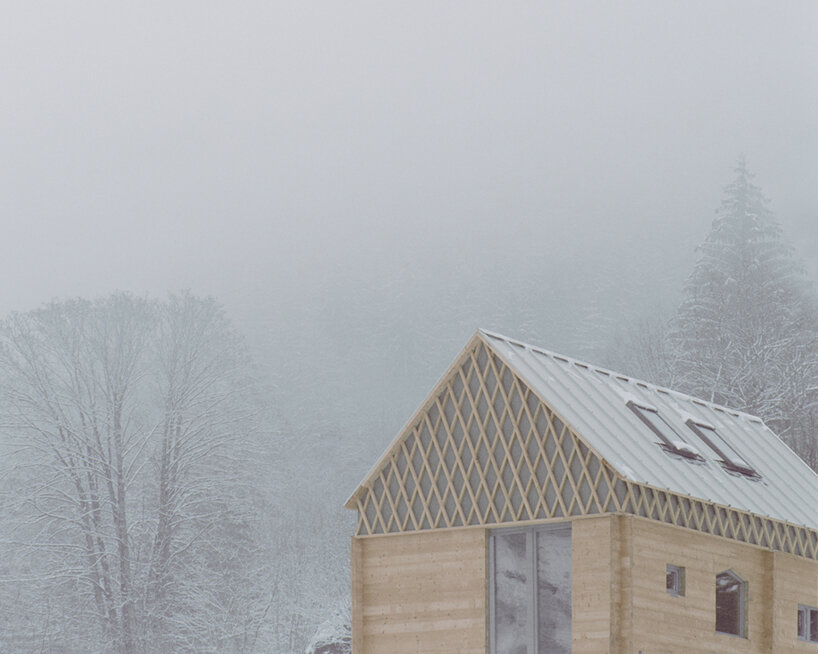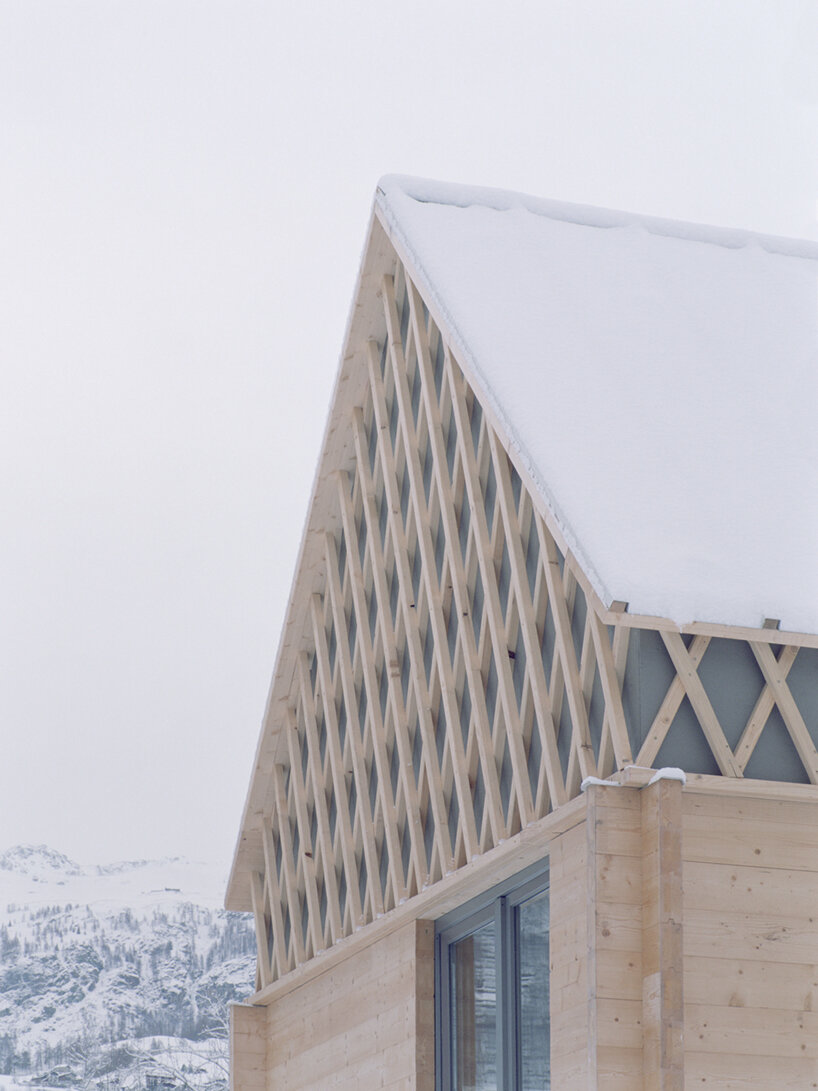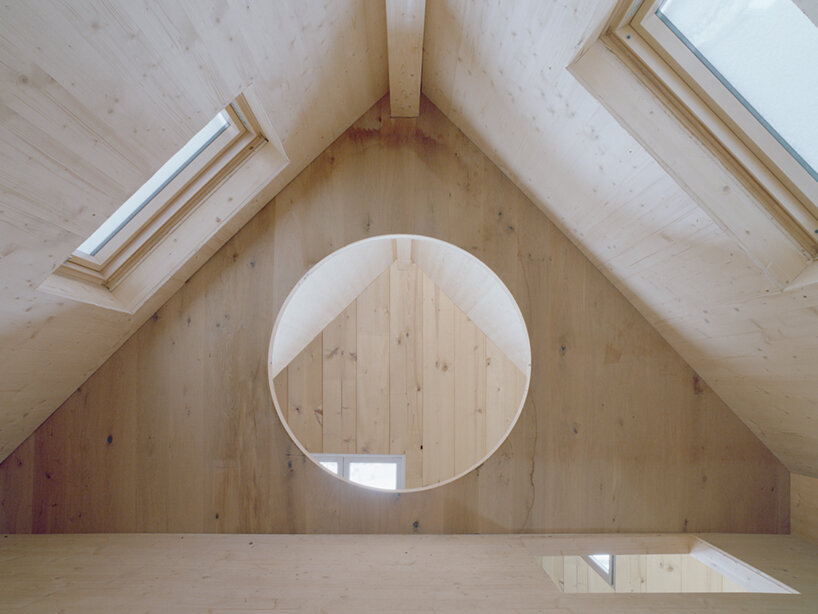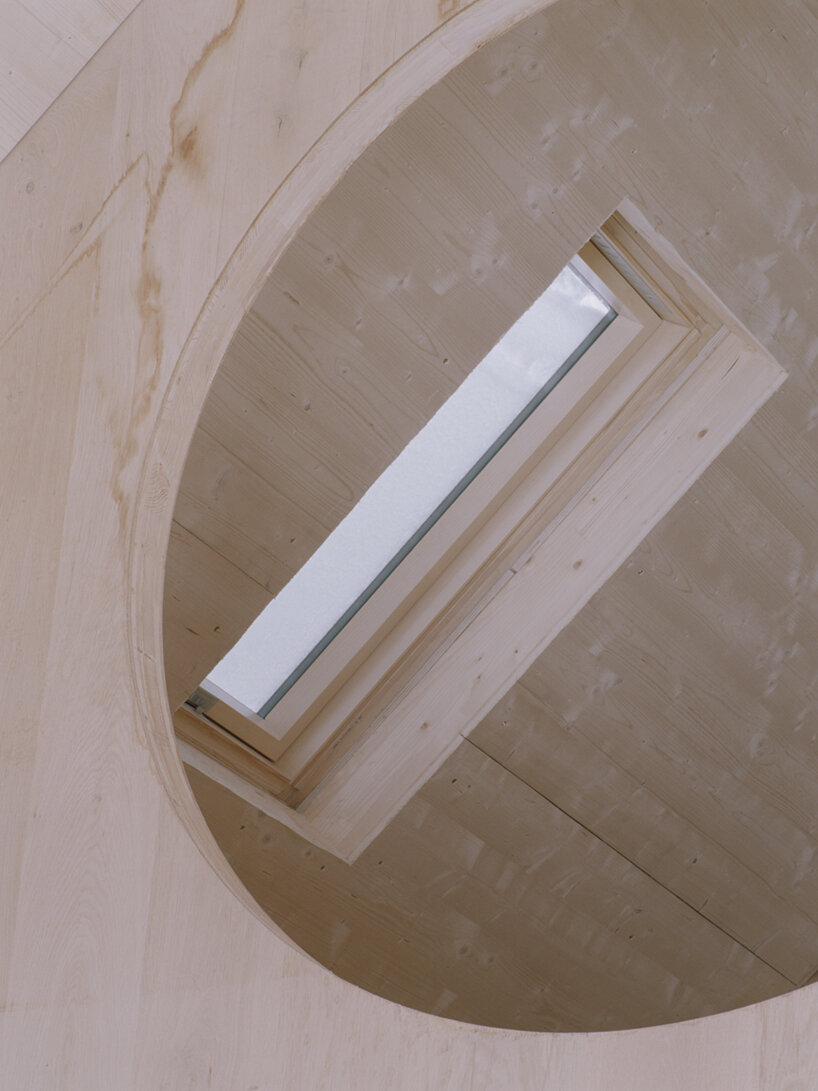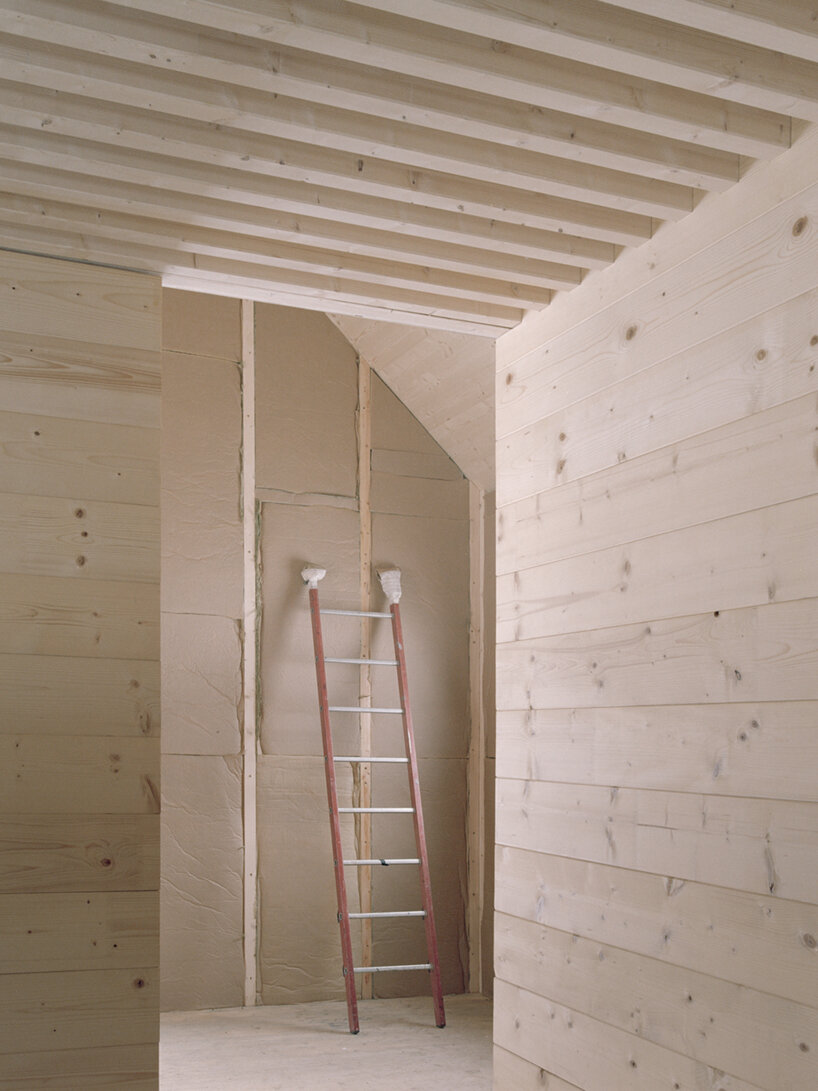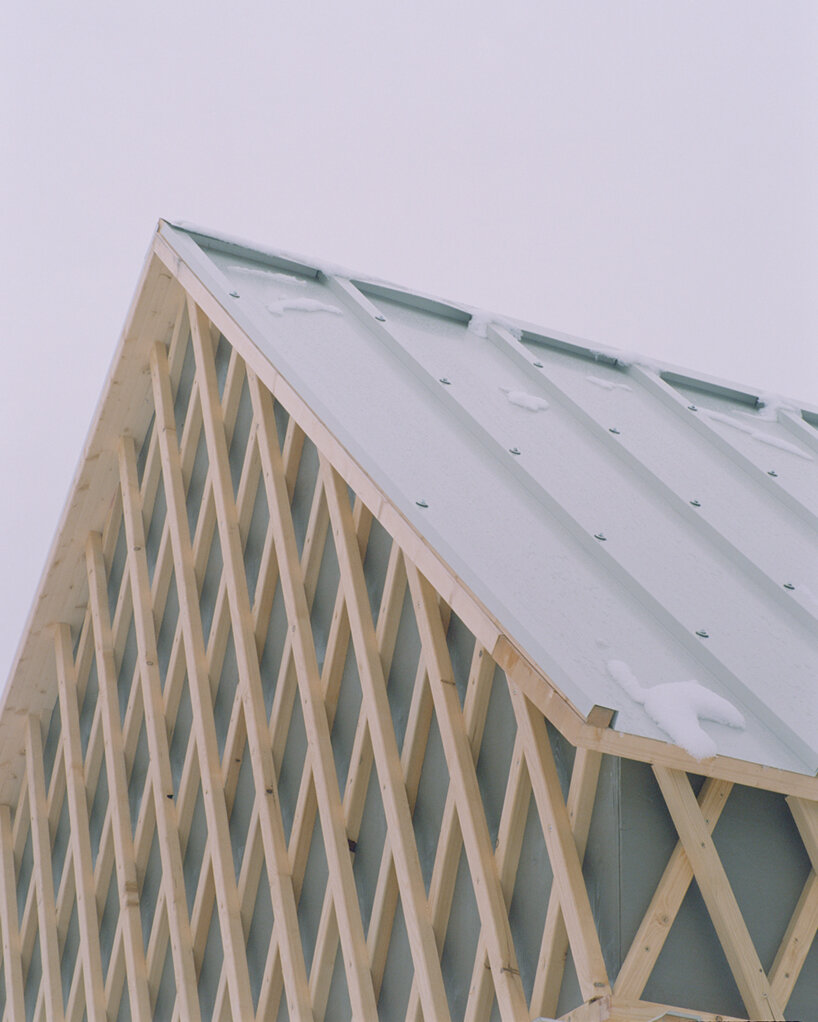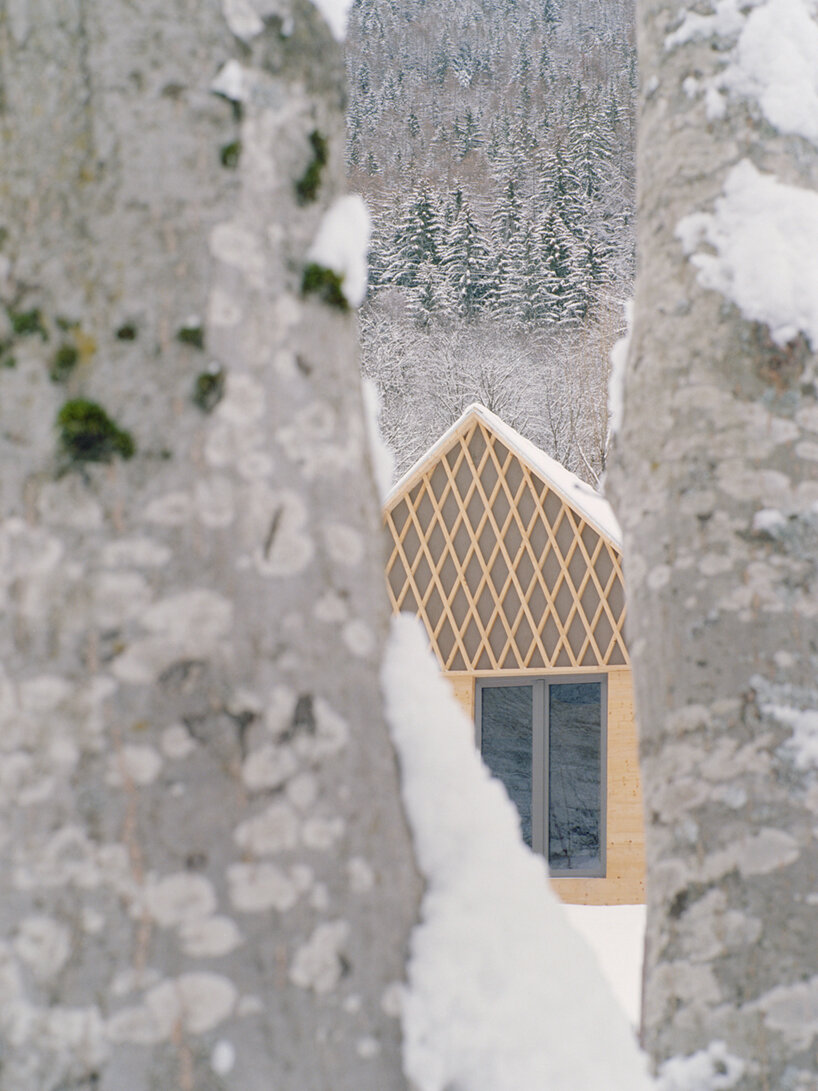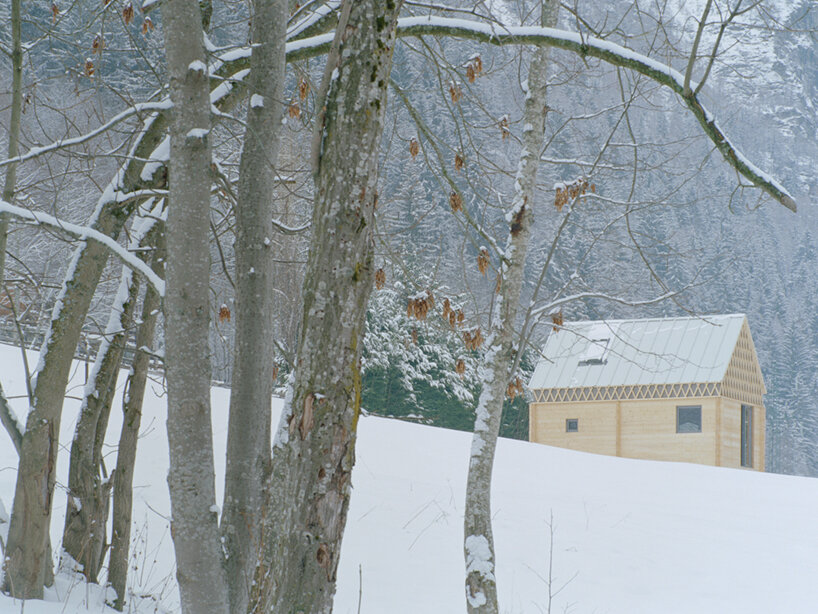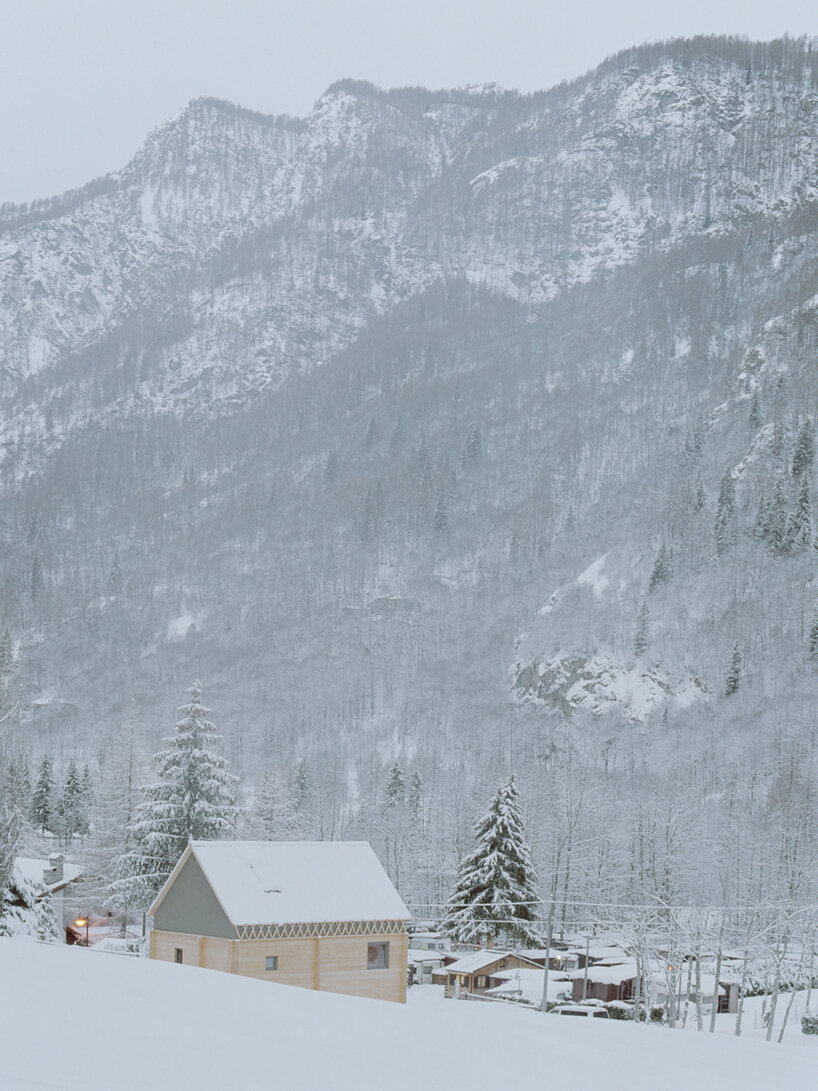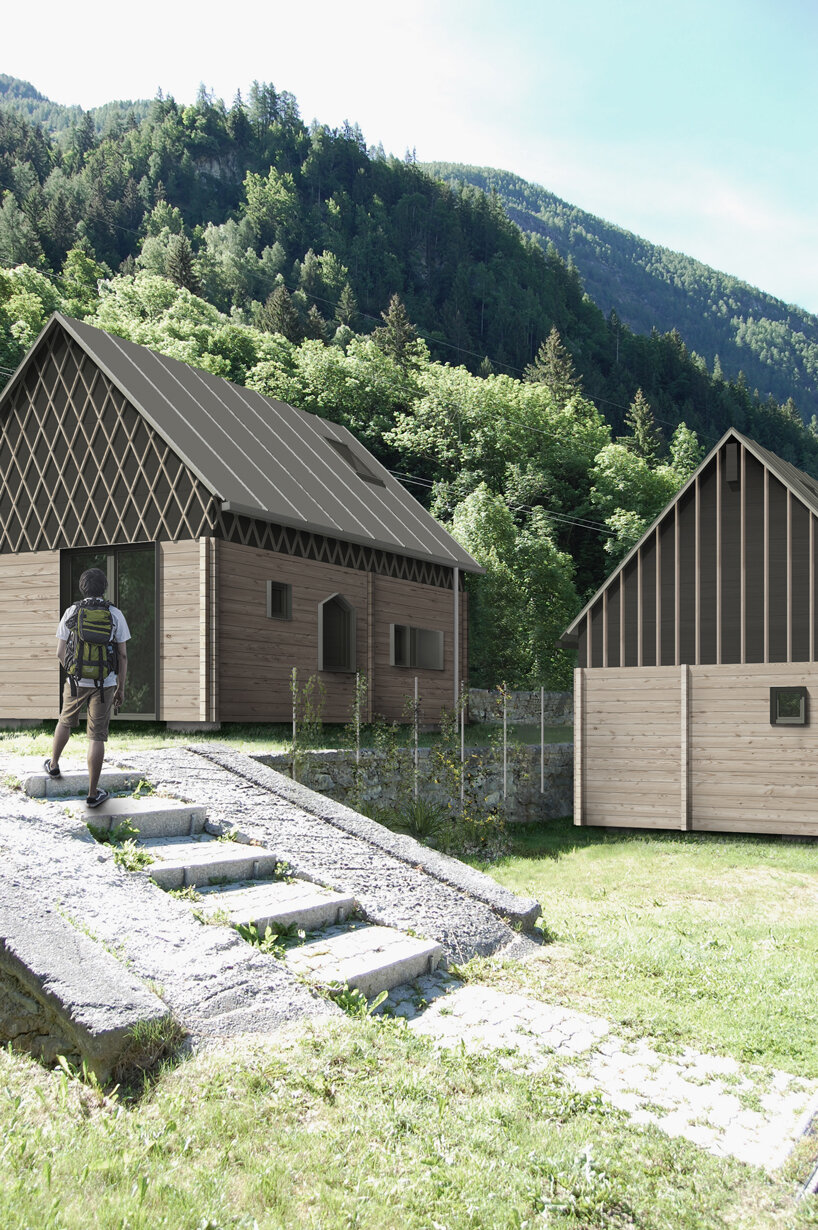 project info:
project title: housing prototype
architecture: es-arch
lead architect: enrico scaramellini architetto
location: valtournenche, valle d'aosta, italy
completion: 2020