curiosity has completed the interior of tod's studios in milan, a laboratory for the fashion brand's ideas and concepts, featuring various themed rooms, pop-up areas and animations. providing nearly 1000 sqm, the project is designed as a multifunctional ever-changing gallery, where physical space becomes closer to the interactivity of the digital world and the idea of an 'omnichannel'.
all images by alessandra chemollo
tod's studios is designed by curiosity, as a gallery that can accommodate a wide range of uses and concepts. the collections are displayed on the walls as a selection of crafted pieces, carefully presented in strong frames. the displayed pieces can be 'curated' and moved depending on the collection and its theme. drawing from film studios and their ever-developing storylines and sets, the interior is formed as a space that evolves constantly over time.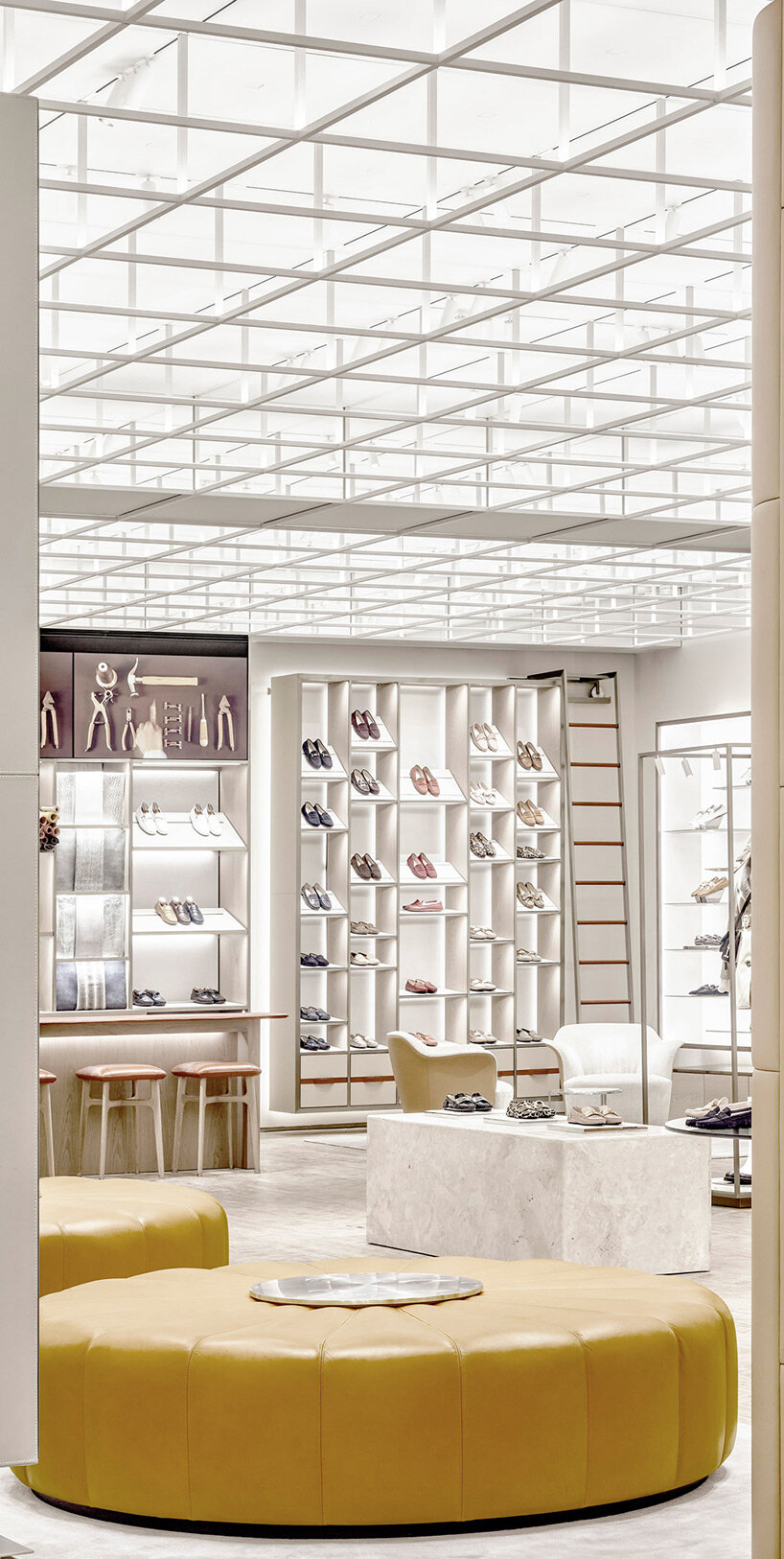 the main area is totally open, housing the different collections under a large, sculptural ceiling system that integrates all lighting and flexible displays. the unique lighting fuses the feel of the space into a soft and almost surreal environment, where visitors can browse freely. unexpectedly, the studio expands over different buildings, and guests find spatial elements that reveal the soul of milan.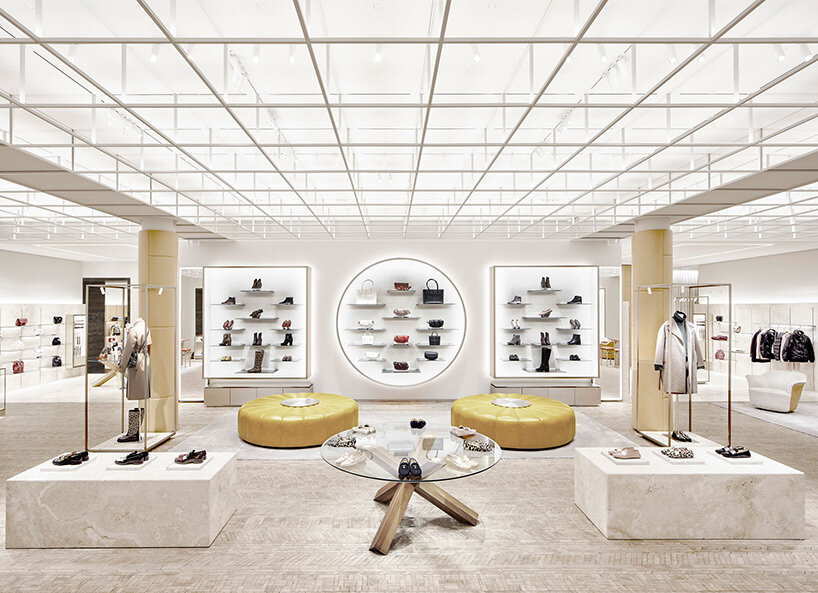 the men's collection room is covered in travertine, while shades of leather create a dialogue of tradition and precision. curiosity describes tod's studios as a 'temple of quality', that embodies efficiently the brand's identity and craftsmanship throughout its interior.