for the first time in a career spanning over 40 years, cindy sherman explores her first non-photographic medium: tapestry. the american artist has weaved pictures from her personal instagram account into colorful textiles, currently on view at sprüth magers's gallery space in los angeles. in each tapestry, sherman reintroduces herself as an entirely unique character, each generated through changes in her hair and eye color, skin tone, facial features and even gender.installation views at sprüth magers, los angeles
all images courtesy of the gallery and the artist
cindy sherman's solo exhibition at the los angeles gallery space of sprüth magers features a dozen examples of her new and recent tapestries, presented for the first time as a coherent body of work. the images on the tapestries are based on pictures posted on the artist's personal instagram account, which she creates using widely available filters and face-altering apps. produced in belgium—with its centuries-long history of weaving—and made of cotton, wool, acrylic and polyester, each tapestry invents and introduces an entirely unique character.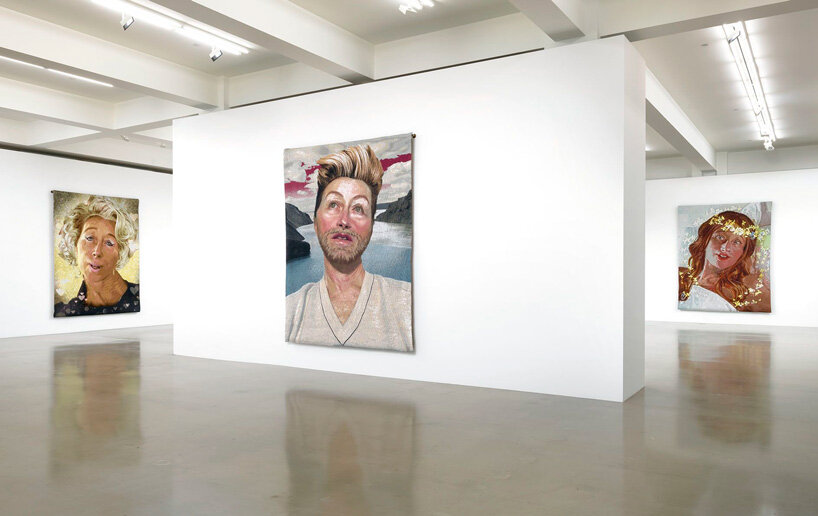 in line with sherman's long-term photographic investigation into the construction of identity and the nature of representation, the tapestries present the artist transformed through changes in hair and eye color, hairdo, skin tone, facial features and even gender. for example, one work depicts an almost extraterrestrial-looking being with pink hair and purple skin; another shows a figure with a blonde beard in front of mountains gazing upward with an inquisitive, hopeful look. impossible to print in large scale due to the low-resolution nature of the original instagram images, they are transposed into woven textiles, which in turn resonate with the pixelation of the source material: pixels, here, translate to the warp and weft of thread.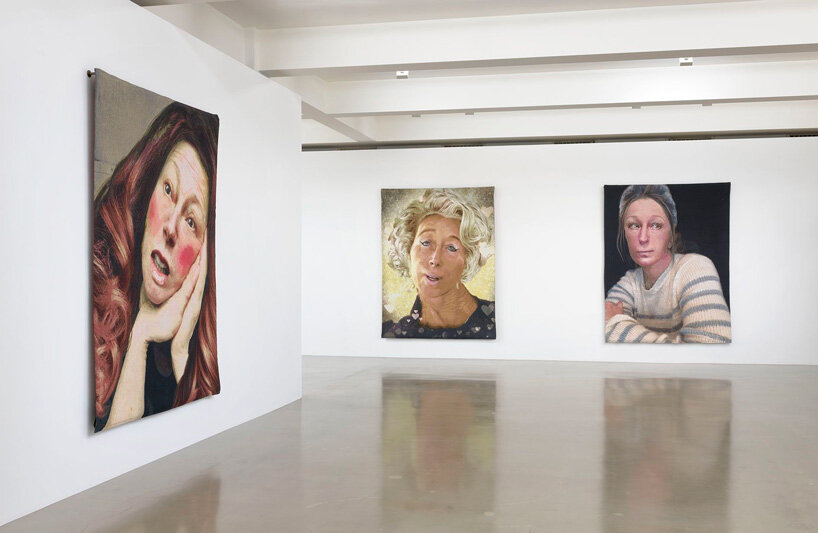 'I'm trying to erase myself more than identify myself or reveal myself. that's a big, confusing thing that people have with my work: they think I'm trying to reveal these secret fantasies or something. it's really about obliterating myself within these characters,' says cindy sherman. the tapestries are on view at sprüth magers in los angeles until may 1, 2021.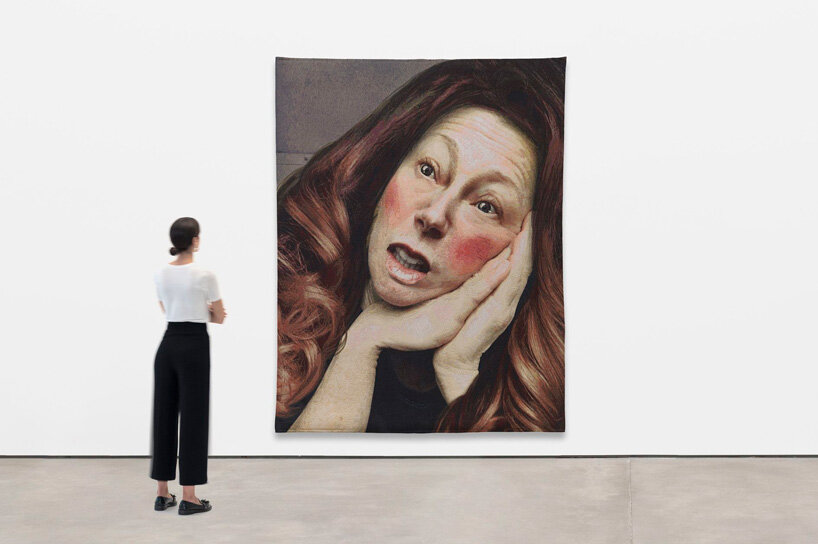 cindy sherman, untitled, 2019, cotton, wool, acrylic, cotton mercurisé, and polyester cotton woven together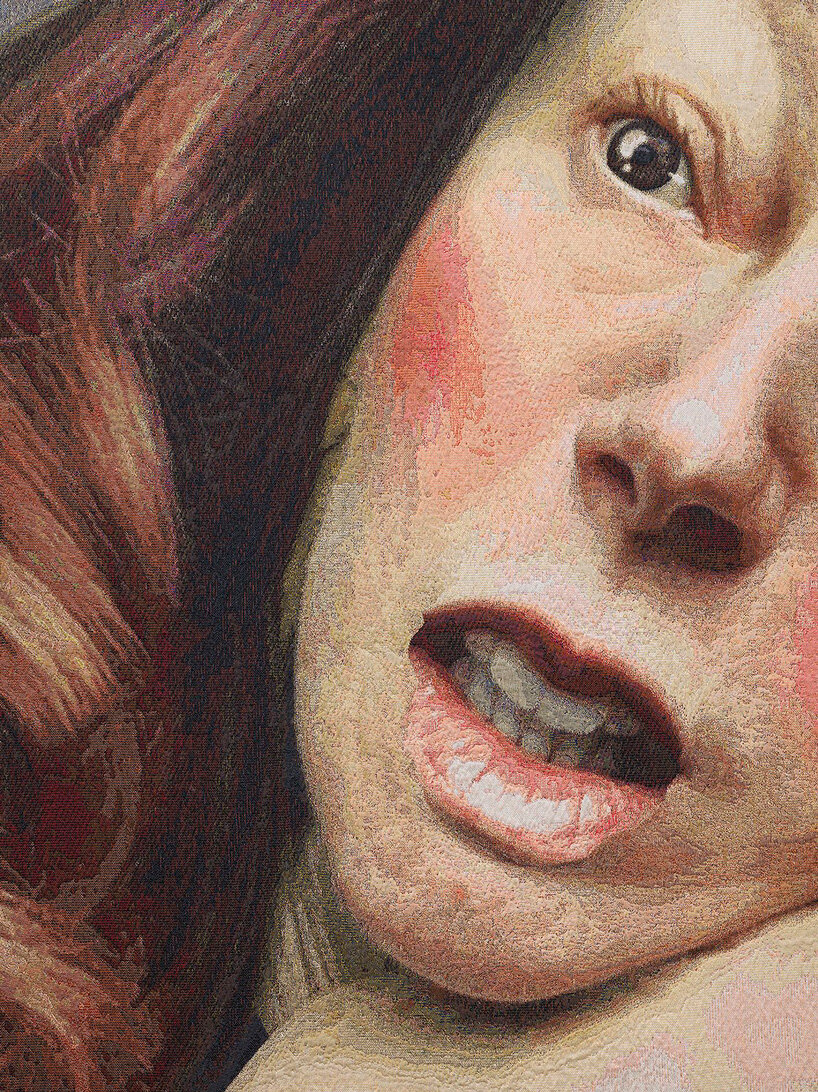 detail