argentina-based studio PSV arquitectura realizes its casa SAB as a logical concrete grid in cañuelas. the house develops longitudinally along the ground floor, with gathering spaces and private areas separated by the central quadrants of the grid which host internal courtyards. these centralized courtyards allow continuous integration with nature while ensuring cross ventilation. captured by gonzalo viramonte, the logic of the grid is expressed along the exterior with a monumental array of concrete slabs.
images by gonzalo viramonte | @gonzaloviramonte
PSV arquitectura designs its casa SAB as a curated expression of its stone and concrete material palette. the exterior facade begins with concrete slabs arranged from east to west with stone-clad walls from north to south. this language continues with beams arranged perpendicular to the plates, reflecting their respective wooden slabs and ceilings. the exterior language is unified with the placement of operable iron shaders that offer privacy between spaces and protection from the west sunlight.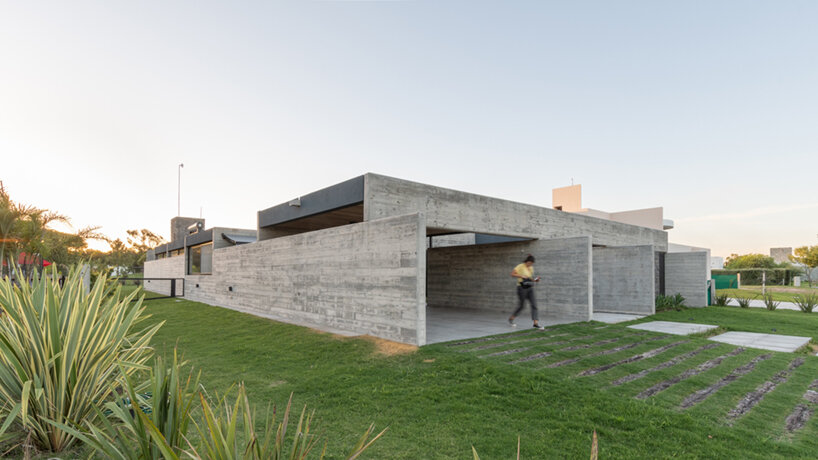 while PSV arquitectura's casa SAB opens inward to direct views toward its centralized courtyards, the interior is illuminated by outward-facing clerestory windows. horizontal slits of light are introduced to further direct visuals introspectively, and optimize ventilation between the end of the concrete walls and the beginning of the exterior slabs. with its casa SAB, the design team seeks to realize a project that is characterized by its structural, material, and functional sincerity.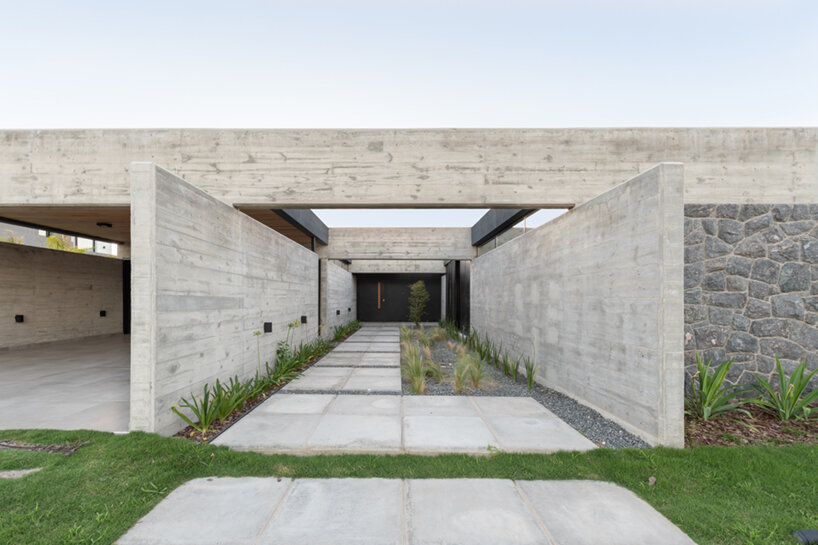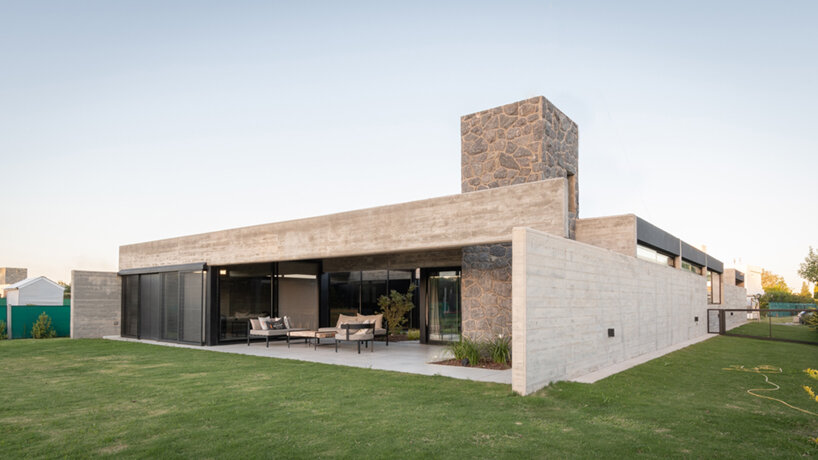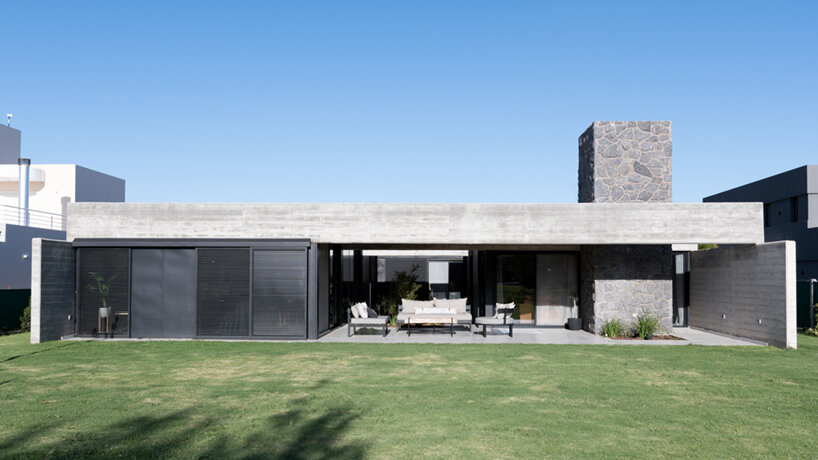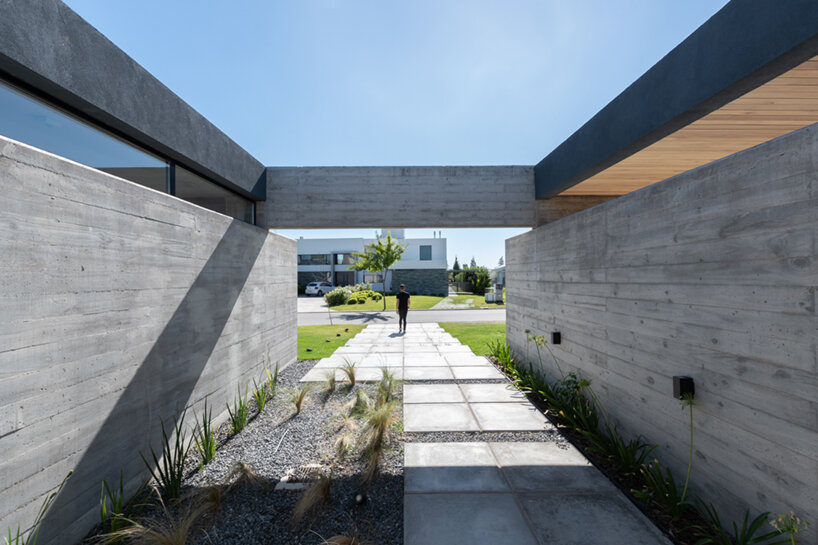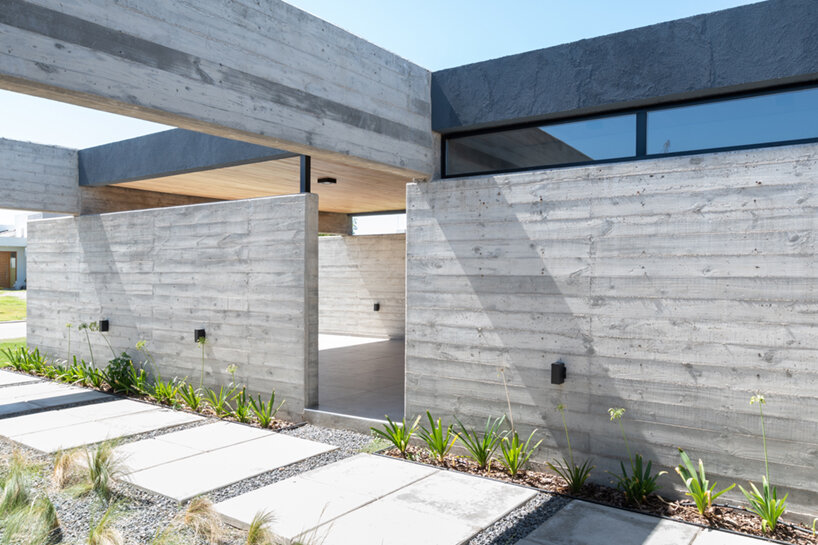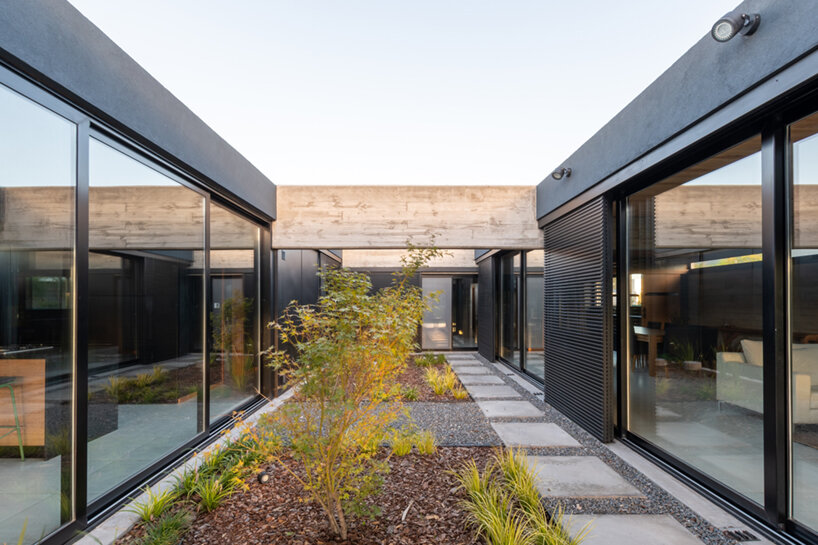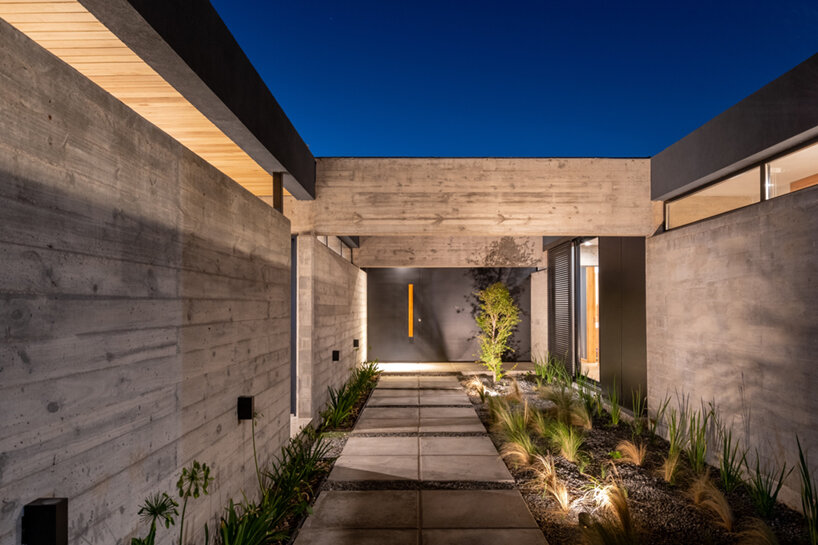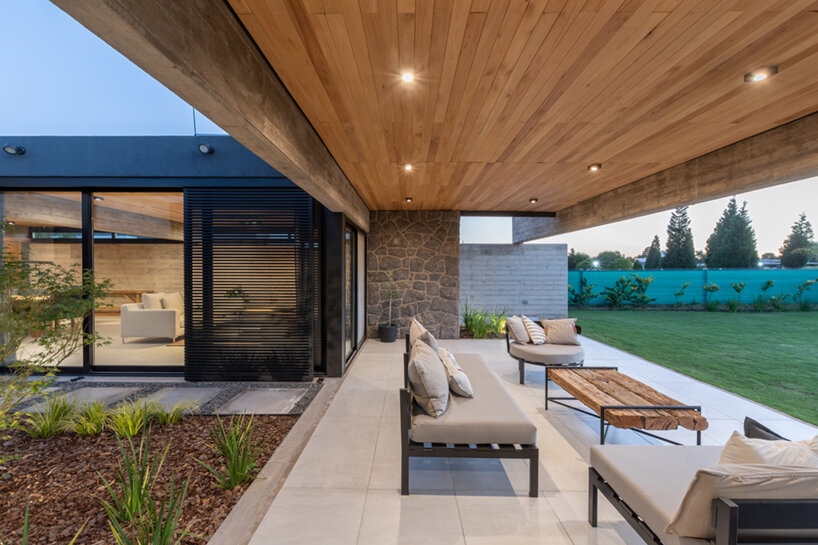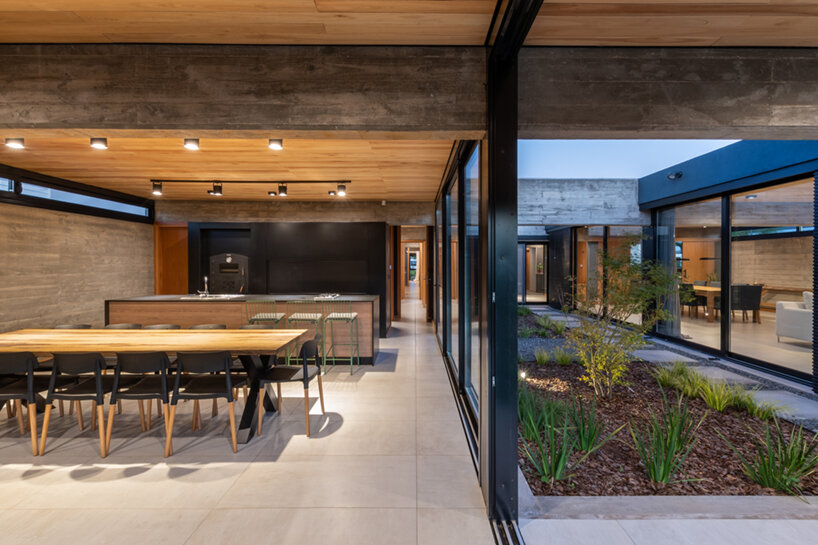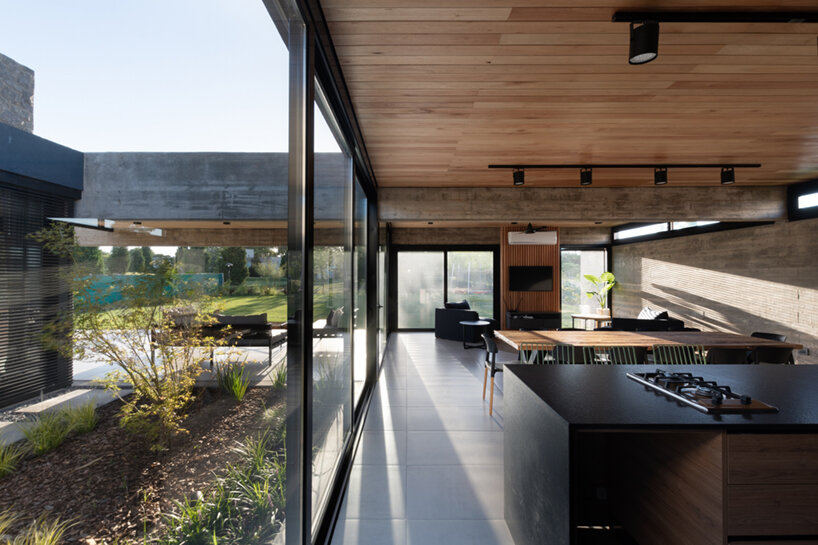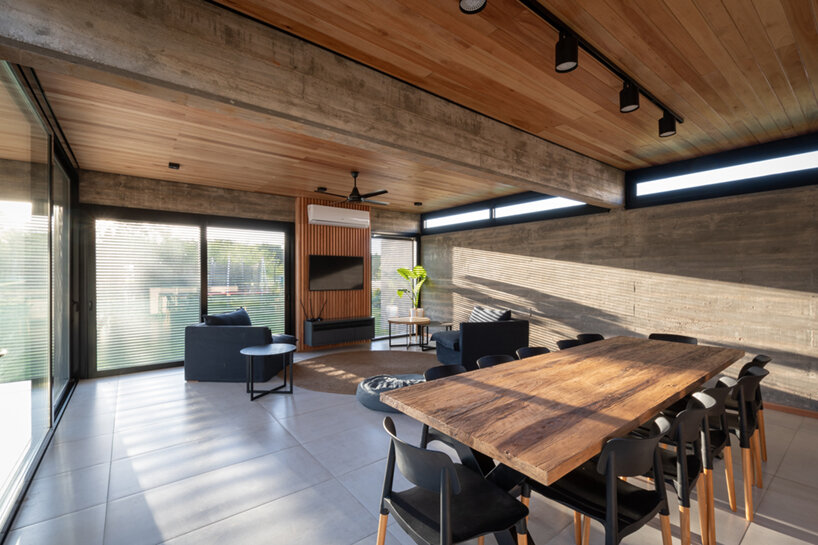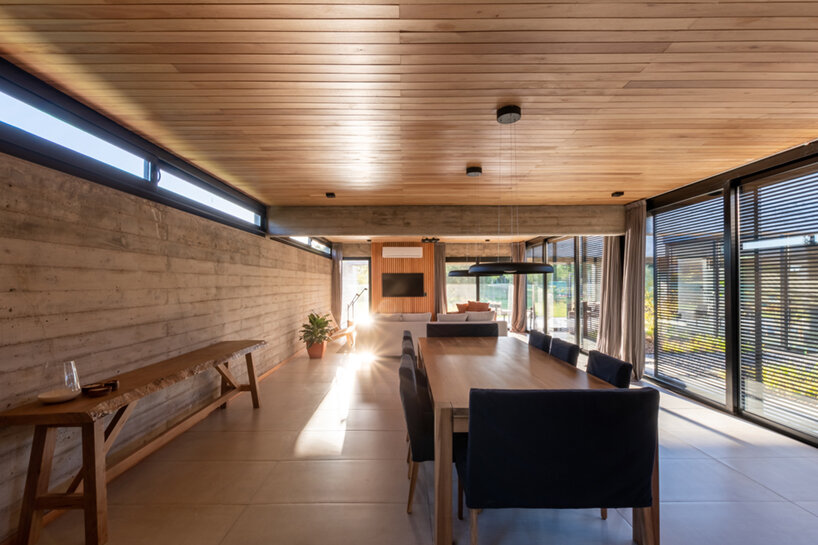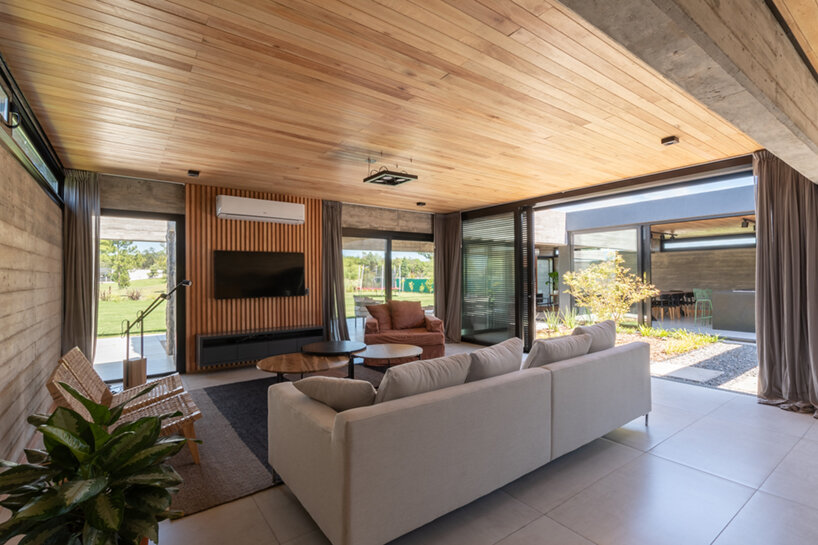 project info:
project title: casa SAB
architecture: PSV arquitectura
location: cañuelas, buenos aires, argentina
completion: 2020
photography: gonzalo viramonte | @gonzaloviramonte