munich-based lilium has unveiled the design of its 7-seater lithium jet which aims to revolutionize regional travel, saving people hours. the aircraft is capable of quiet vertical take-off, allowing the company to access plenty landing sites and the opportunity to build higher network density, avoiding expensive ground infrastructure. 
images by lilium
the newly unveiled lilium 7-seater has a cruise speed of 175 mph at 10,000 feet and has a range of 155 miles, including reserves. planned to launch operations in 2024, the aircraft features ducted electric vectored thrust (DEVT). integrated into the wing flaps, the electric jet engines provide advantages in payload, aerodynamic efficiency and a lower noise profile, whilst also providing thrust vector control to maneuver the lilium jet through every phase of flight.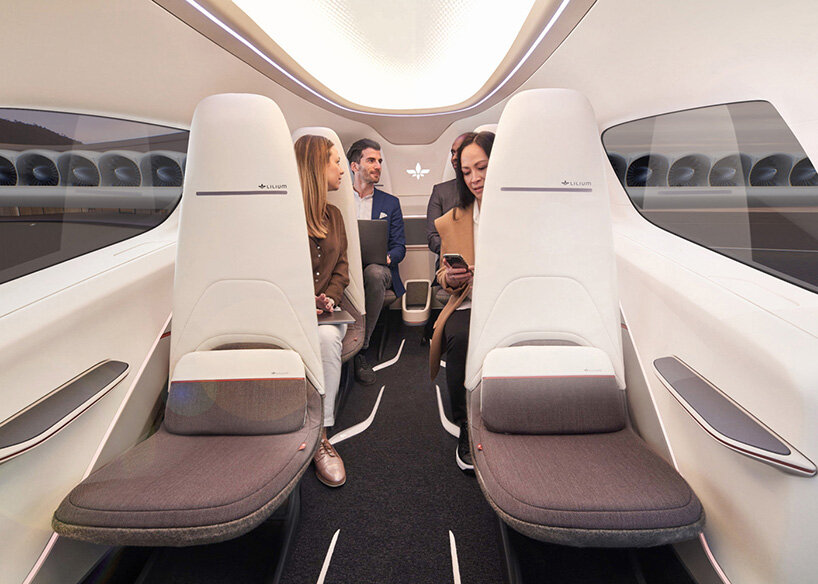 the interiors of the cabin have been designed with comfort in mind, without compromising performance. it can accommodate six passengers to spacious window seats and a central aisle for leg-stretching and fast passenger accommodation. the pilot sits in a separate cockpit and there's also an additional space for luggage.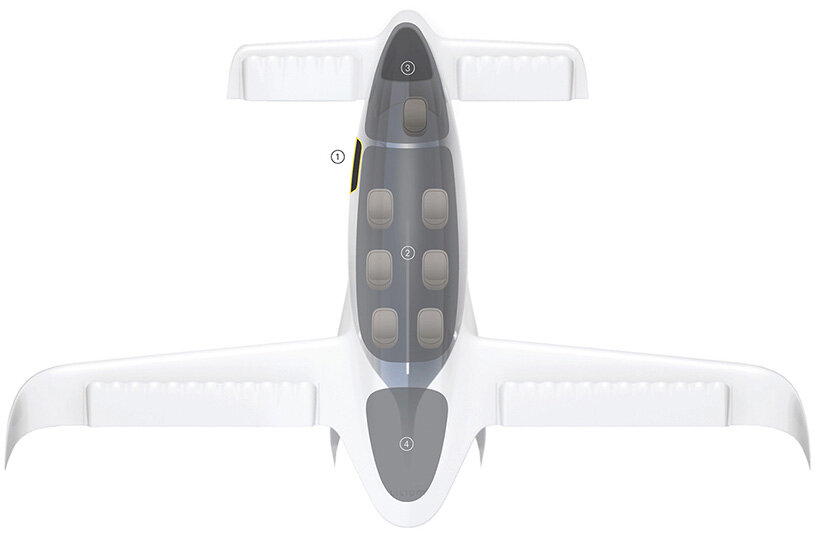 'we're incredibly excited to reveal the development of our 7-seater lilium jet and announce the next stage of our growth. this is a validation of all the hard work over the last five years from our talented team and our world-class partners and investors,' said daniel wiegand, co-founder and CEO of lilium. 'our vision is to create a sustainable and accessible mode of high-speed travel and bring this to every community. transport infrastructure is broken. it is costly in personal time, space consumption and carbon emissions. we are pursuing our unique electric jet technology because it is the key to higher-capacity aircraft, with lower cost per seat mile while delivering low noise and low emissions.'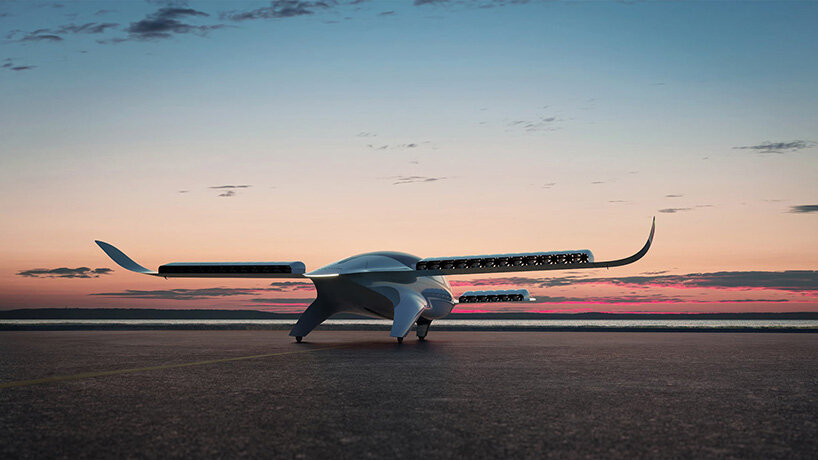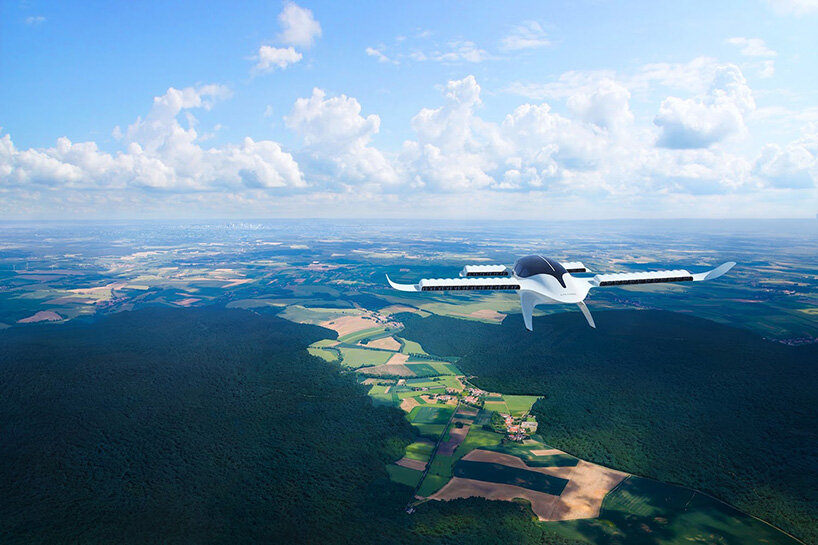 project info:
name: limium 7-seater jet
company: lilium
juliana neira I designboom
apr 02, 2021