takashi murakami is the latest person to join the NFT craze. the world-renowned japanese artist has released a set of 108 variations of his signature flowers— a number that signifies earthly desires in buddishm — in OpenSea, the current largest NFT marketplace. the artist explained on monday that the decision was inspired by watching his children enjoy animal crossing: new horizons.
'the transformation of the reality of virtual world for me occurred during this pandemic when I saw the way my children interact with animal crossing: new horizons,' murakami said on monday. 'they were watching some fireworks display within the game while talking with their school friends, who they could no longer meet in person, through zoom, admiring how beautiful it was.'
murakami took to instagram to announce the release of his NFTs, where he also mentioned how inspired he was by christie's NFT auction where a monumental digital collage by artist mike winkelmann, aka beeple (previously featured by designboom in 2015) was offered as a single lot sale at a whopping $69,346,250 to entrepreneur, coder, and blockchain angel investor metakovan, the pseudonymous founder and financer of metapurse.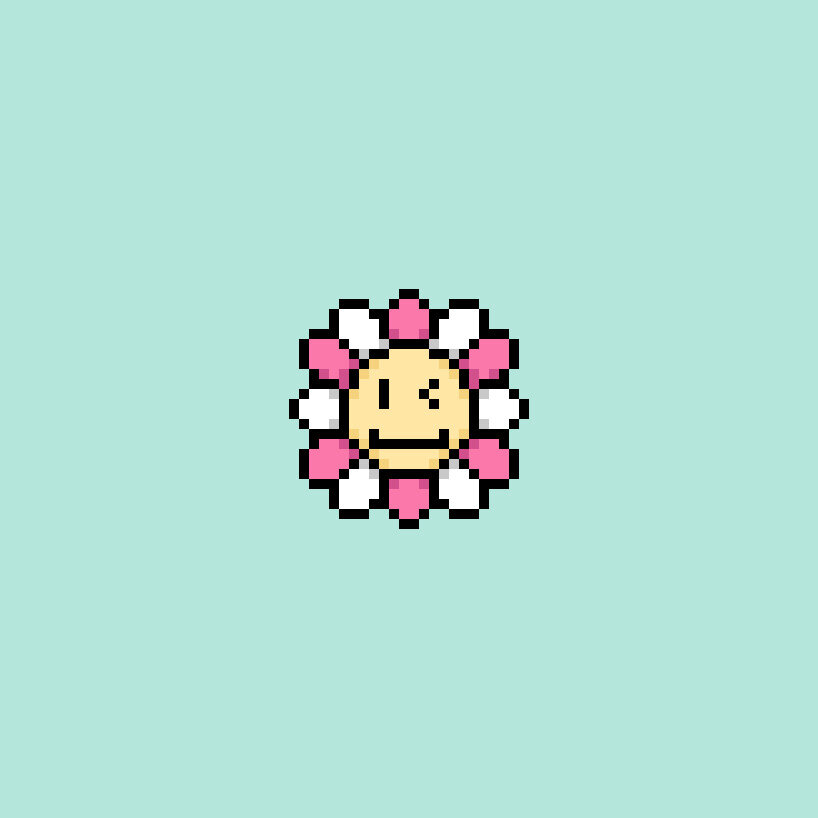 'after it became much talked about with beeple's @beeple_crap auction the other day, I have been contemplating the right approach myself,' murakami said on the instagram post. 'an opportunity brought me together with yoshihisa hashimoto @hsmtyshs , an authority on online games, and we decided to partner up on this. hashimoto directed a team mainly of programmers for the renewed MMO RPG "final fantasy 14: new eorzea," and in june 2012, he led the production of "agni's philosophy—final fantasy REALTIME TECH DEMO" at E3. he was then the CTO of square enix and is now the representative of ZIKU technologies, Inc., a company that creates XR, AI, and avatars.'
tackling many of us, murakami explained how he's still uncertain about the NFT future, 'I'm groping in the dark, so I'm sure I will make many mistakes, but please bear with me.'
project info:
name: murakami flowers NFT
artist: takashi murakami
sold on: OpenSea
juliana neira I designboom
mar 31, 2021