christoph hesse architects completes its two installations, 'unterholz' and 'oberholz' to celebrate the multi-generational character of its context. located within the postcard village of referinghausen, germany, the two compact projects are expressive of a raw and traditional material palette, including locally sourced timber and brut concrete. while the unterholz introduces a luminous and accessible place of rest, the oberholz overlooks the rooftops of the scenic village from its perch along the forested hillside.
images by laurian ghinitoiu
the team at christoph hesse architects situates its unterholz and oberholz installations to introduce two different relationships with their site. the unterholz is located on the multi-generational square of referinghausen. the lower halves of the volumes, cut out from two concrete cubes, offer seating elements for the youth and the elderly. during the manufacturing process, the villagers attached old windows, doors, and memorabilia to the concrete form work to leave a permanent imprint for future generations. the luminous upper half is built of the same timber from which the half-timbered houses in the sauerland were once built. while this volume serves as a roof for the seating enclosures, it introduces a glowing lantern during the dark hours.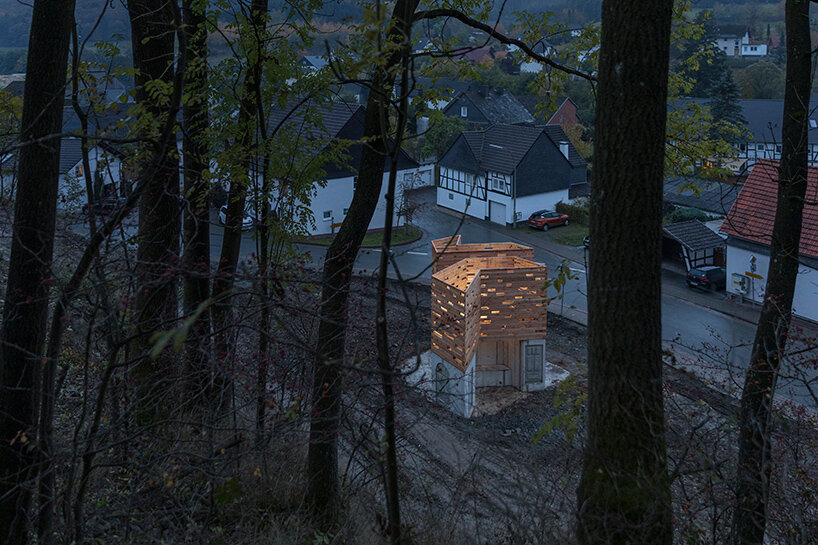 christoph hesse architects' 'open mind place' oberholz installation is sited 65 feet above its neighboring unterholz installation. oak sleepers were stacked atop a sub-structure of six concrete pillars to form a place for gathering among the sloping forest, and the interior is accessible by way of a small bridge and offers an intimate space for up to six people. the tiny structure's elevated position allows a wide view across the village and the hills beyond to the south with the heidenstraße. for many visitors, oberholz has become a popular place to retreat and to exchange ideas with others.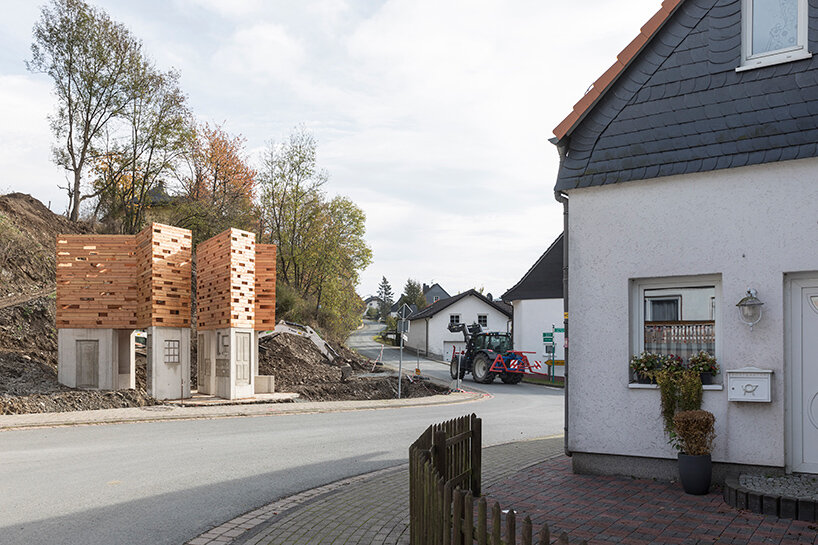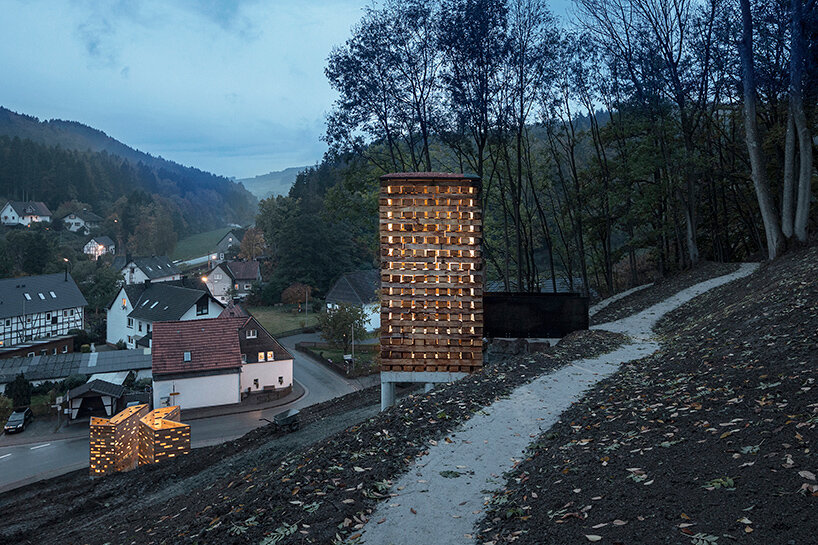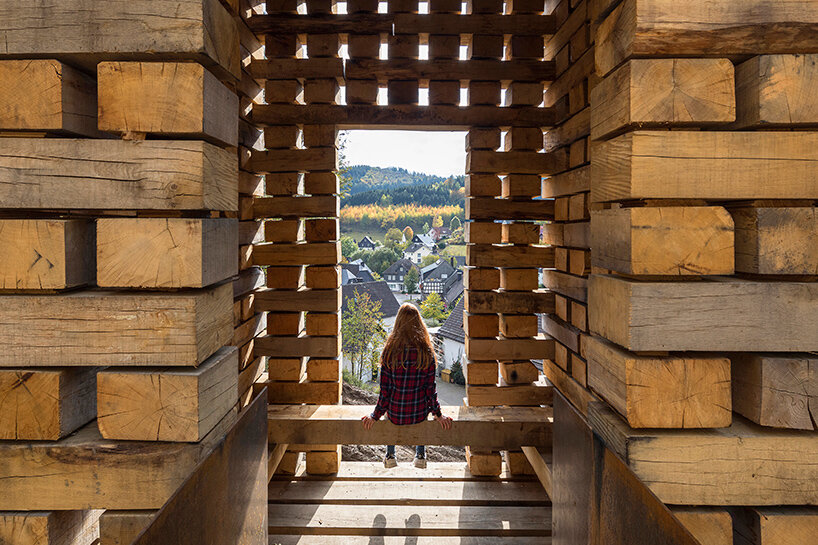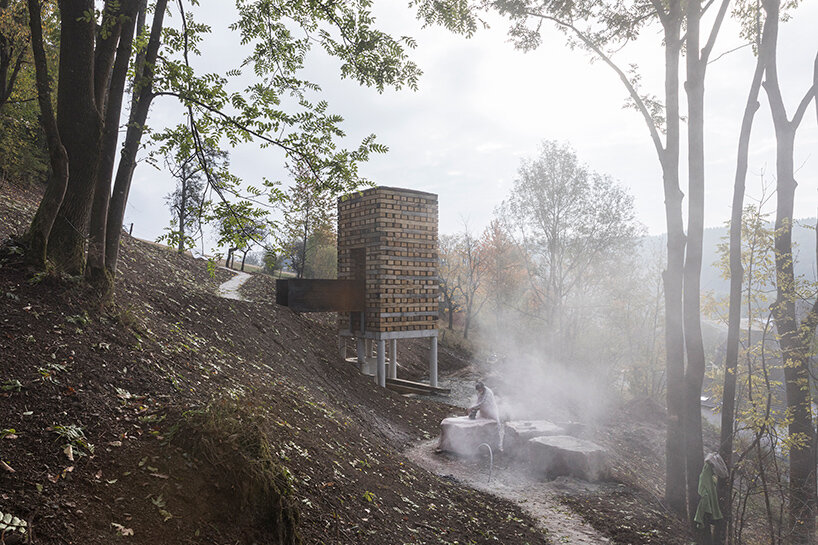 project info:
project title: unterholz and oberholz installations
architecture: christoph hesse architects
location: referinghausen, germany
completion: 2020
photography: laurian ghinitoiu