the george and lorena deutsch house, built by american architect john lautner for his bookkeeper in 1954, has hit the market for $2,760,000. located in the hollywood hills, los angeles, the midcentury modern home displays all the innovative characteristics lautner is known for; including the use of natural materials, the concept of indoor-outdoor living and the open floor plan. the two-bedroom property benefits from expansive views of the mountains, the hollywood sign, and city lights.
images by shawn bishop, via deasy penner podley
the deutsch house is currently listed by maureen erbe, henry blackham, and bonnie matthews of deasy penner podley. the two-level property was designed by john lautner early in his career for his bookkeeper, lorena deutsch and her husband george. the house displays many of the innovations lautner is known for, including the use of natural materials and an open floor plan. additionally, it features tall ceilings, exposed wood rafters, teak paneling, a buff brick fireplace and original built-in cabinetry by lautner's favorite contractor, boatbuilder john de la vaux. floor-to-ceiling glass walls offer panoramic views of the surroundings while enhancing the home's concept of indoor-outdoor living.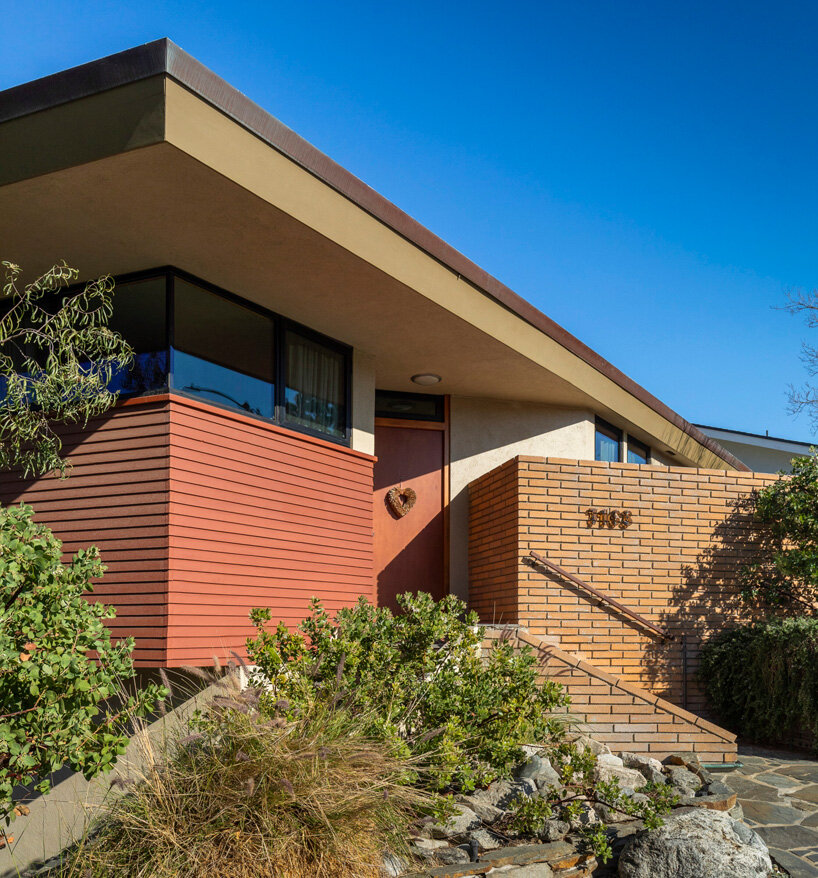 the home's main floor encloses the living room, den, kitchen, a bedroom, and one and a half baths. the lower level houses the second bedroom, bathroom, storage/office space, and two-car garage. outdoor space expands on two levels and includes wood decks, a flagstone terrace, and a kitchen garden. the current owners renovated the property, restoring the original finishes and updating the kitchen and baths.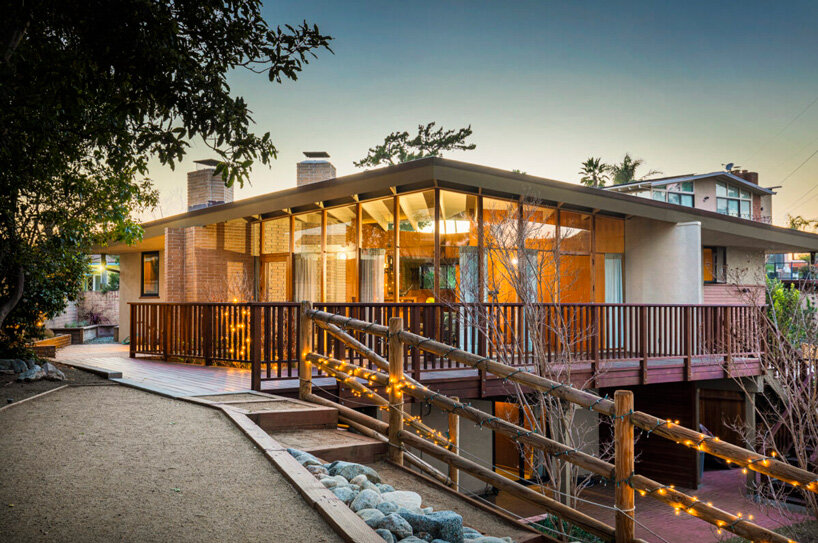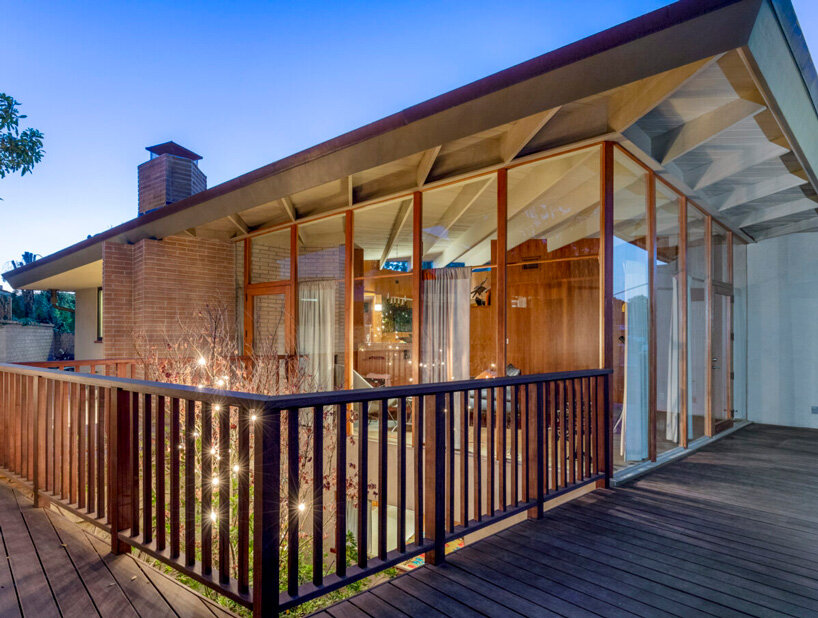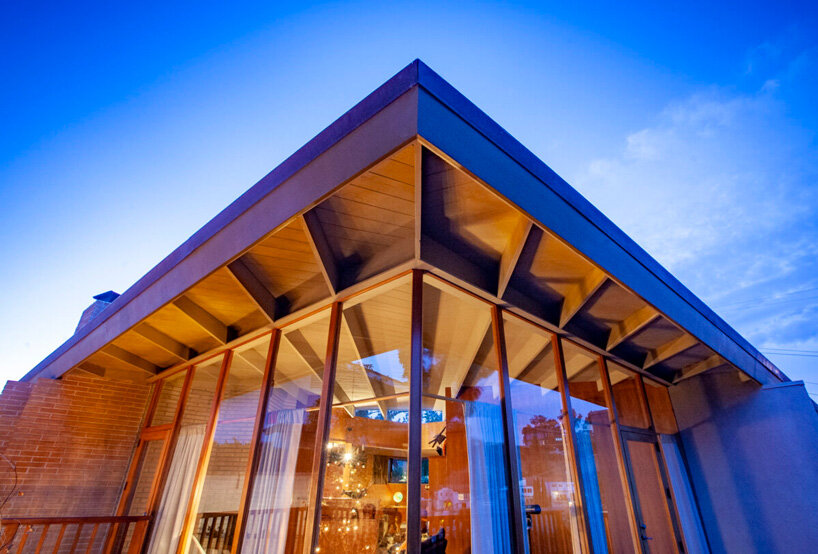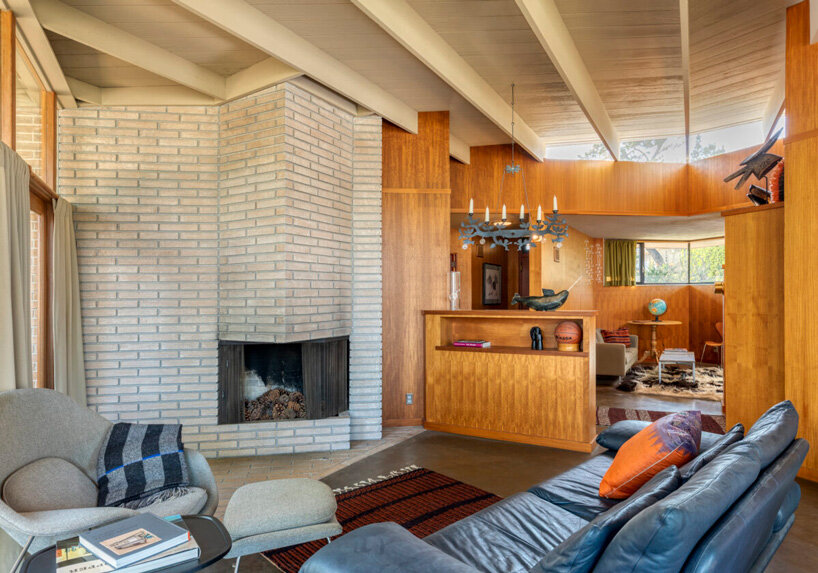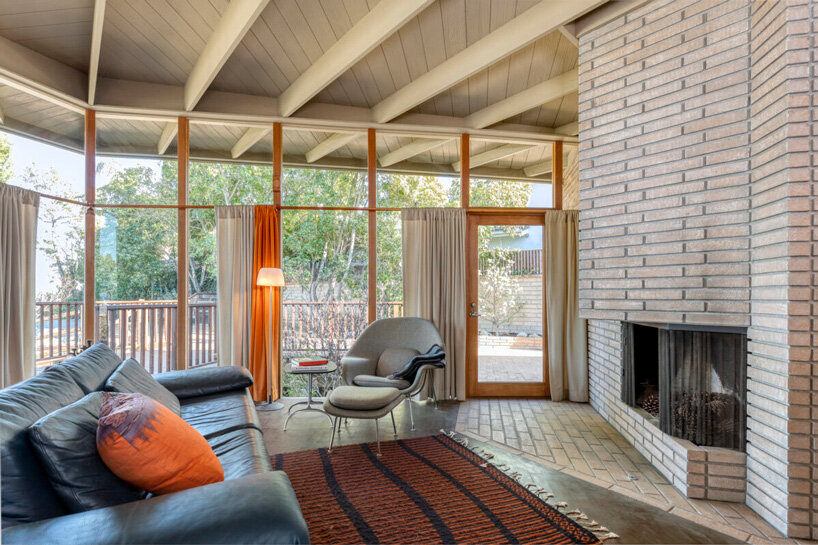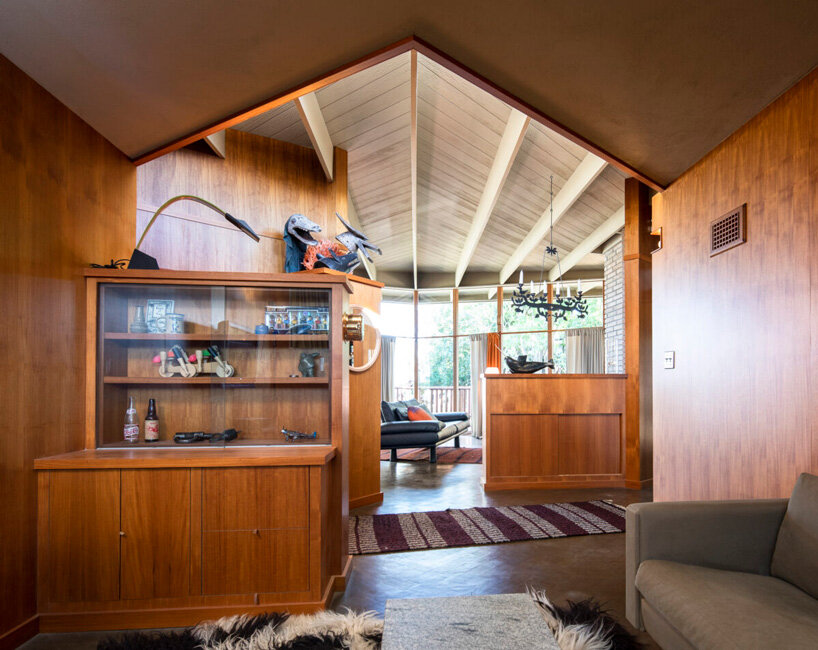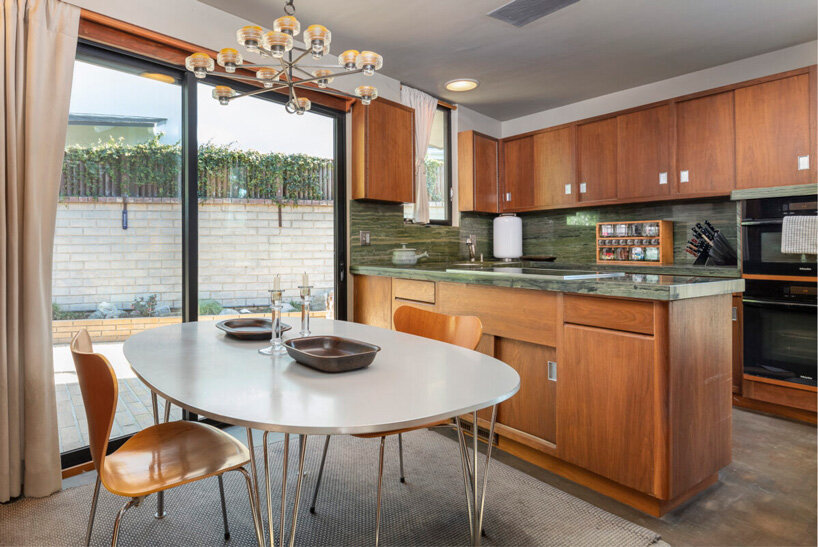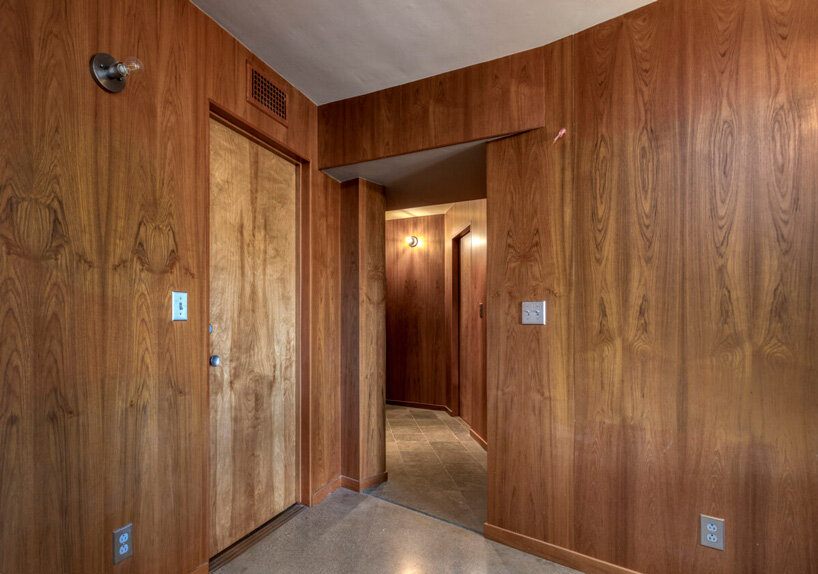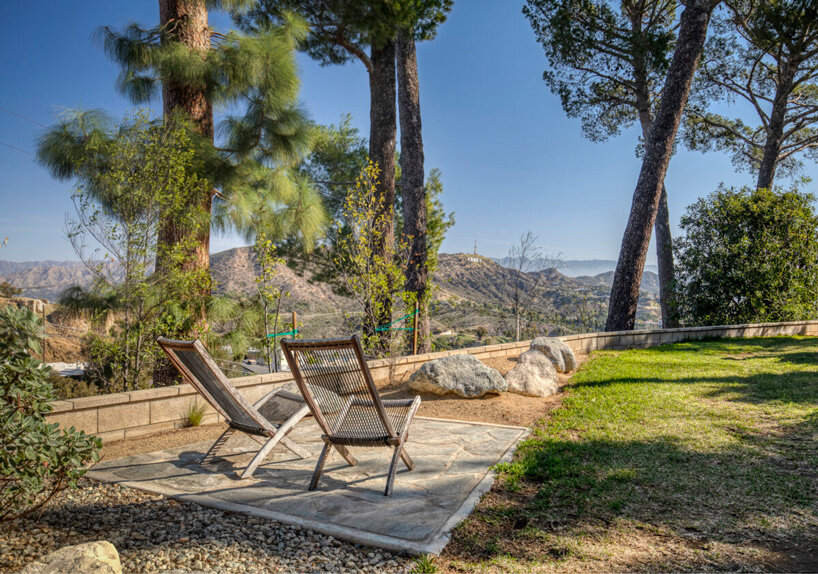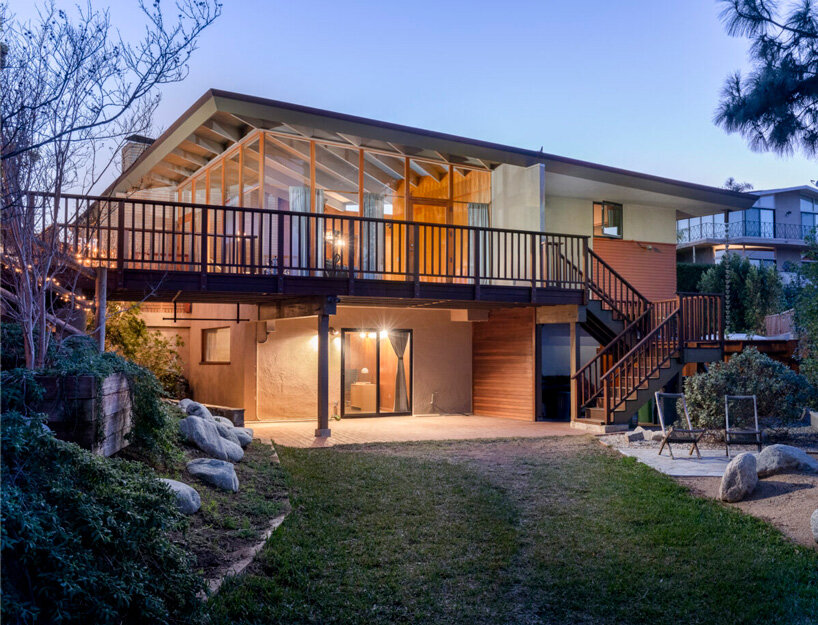 project info:
name: the george and lorena deutsch house
architect: john lautner
year built: 1954
location: 7163 macapa drive, los angeles, california, US
asking price: $2.76 million
realtor: maureen erbe, henry blackham, and bonnie matthews of deasy penner podley
photography: shawn bishop, via deasy penner podley
sofia lekka angelopoulou I designboom
mar 27, 2021